At the end of the street, identified as the 'Old Double Storey' area, or Gupta Market in Amar Colony of Lajpat Nagar IV, Baba Nagpal Corner rests placidly, outlined with its red and white canopy. It is exceptionally famed across Delhi for Chole Bhature and a visit to the joint is obligatory when it comes to indulging in this dish! 
At any given time of the day, a huge crowd is gathered around the coupon counter and the dining area with a few tables kept for those eating in, and its popularity is easily evident. Behind the counters, food is prepared in huge steel vessels, and just by the scent alone, you'd want to try it out. 
Baba Nagpal Corner generally serves only two or three dishes at a time, and their special Palak Paneer is served only on Sundays. Chhole Bhature and Rajma with Rice should be your obvious choice as a first timer, but they also offer Shahi Paneer with Rice and in the evenings, Kachoris are also served here. 
The pricing of the place would encourage you to try everything, but be warned - the portions are massive! In Rs 110, we got two huge plates of extremely appetizing Chhole Bhature and Rajma with Rice.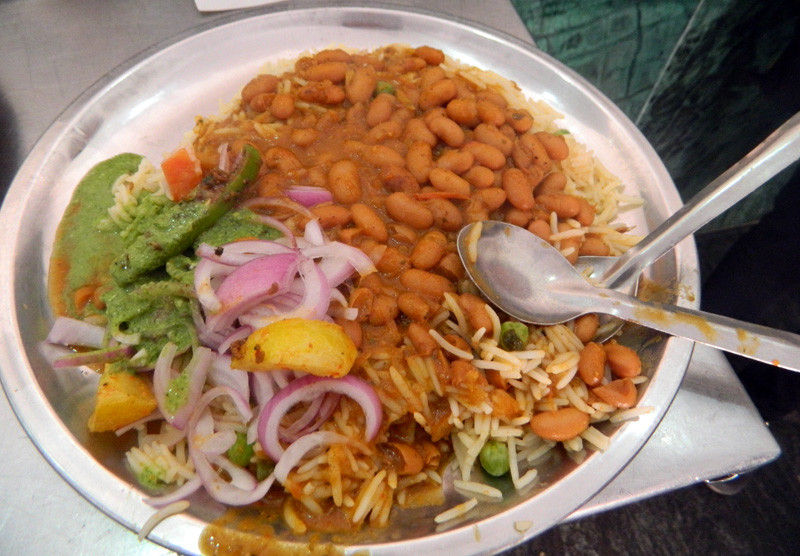 Coming to what Baba Nagpal Corner is most famous for, we can say with certainty that this place is completely justified in receiving all the appreciation that it has garnered for its Chhole Bhature. Two huge, golden bhaturas sat on our plate waiting to be attacked, and obviously we dug in. Contrary to our presumption, the bhaturas were not oily at all, unlike many other places, and were strikingly soft, and we even suspect they had little bits of paneer inside. They were unlike normal bhaturas in the sense that they didn't feel like huge tasks to be finished, and each bite was delectable. The chhole too were not spicy at all, and tasted terrific, perfectly matching with the scrumptious bhaturas! 
Rajma with Rice was served steaming hot along with mint chutney, chillies and quarters of gooseberry. The rajma again was extremely delicious, prepared perfectly, and especially its curry was extremely enjoyable. The rice was also well-cooked, with peas and other vegetables, and as mentioned before, the quantity was colossal, enough for two people to share a dish. You can also enjoy a glass of Buttermilk along with your food, in case the weather is suitable.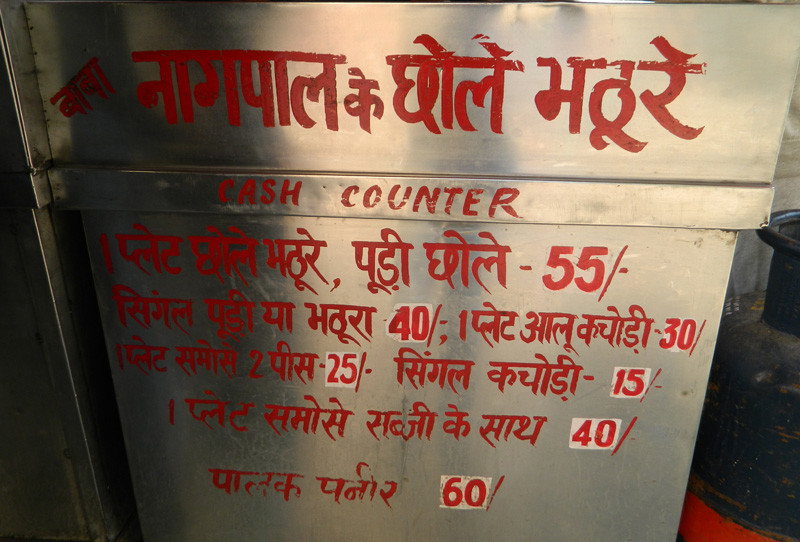 There is something very home-made about the food at Baba Nagpal Corner, with the experienced flavour of finesse when it comes to taste, which one finds mostly in food that's professionally made. 
For people with small appetites but big palates, half portions are also available, and you also have the option of getting your food packed for home. The taste and cost of eating at Baba Nagpal Corner makes it a very smart choice for lunch, and more so, if you're especially ravenous. Head on over now!
Meal For Two | Rs 110
Location | 7/25, Old Double Storey, Gupta Market, Lajpat Nagar IV