Delhi
Suit Up! Best Places to Buy or Tailor Suits in Delhi
There's nothing quite like a suited and booted, well groomed man! Delhi men are becoming more and more conscious of how they dress and look on a daily basis. There are uncountable options for getting perfectly tailored attires for that dapper look, with some of the most renowned places listed below. Read on!
Canali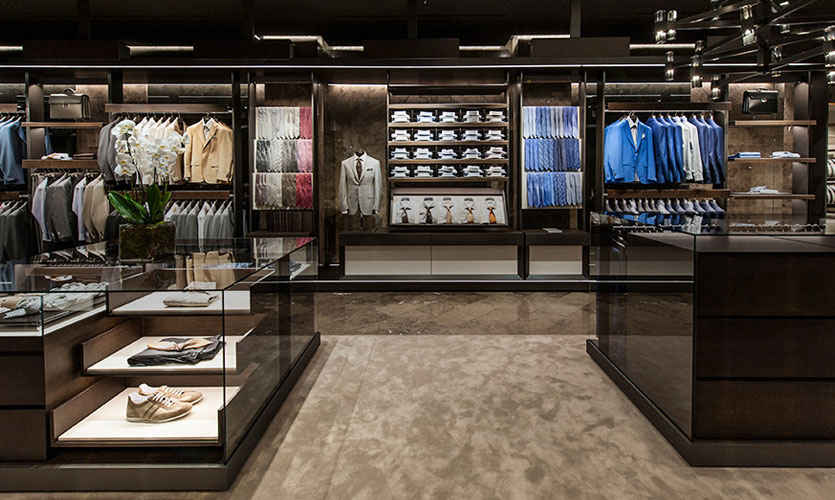 Canali stands for tailoring, taste and Italian tradition. It was founded by the Canali brothers back in 1934, and has recently expanded its reach to India starting 2008. The brand's core focus is classic luxurious menswear with exclusive designing from Italy. The price range is on the higher side, as expected with its choice of location but it also promises an effortless plush experience while fulfilling a need for a well-stitched lavish suit. 
Canali | DLF Emporio Mall, Vasant Kunj
Mr Button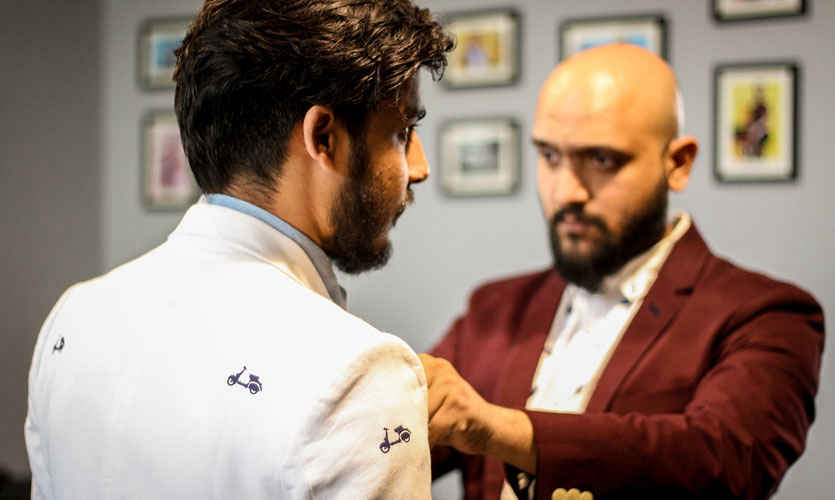 Professional stylists always at your service, premium suits and trendy Nehru jackets is how Mr Button stands apart from your run-of-the-mill clothing stores! Also at Mr Button you would never have to pick out something ill-fitting as you they've got in-house professional stylists trained from Europe to assist you! Taking inspiration from celebrities, you can don your idol's look by shopping from Mr Button.
Location | A-67, Sector 4, Udyog Marg, Noida
T.M. Lewin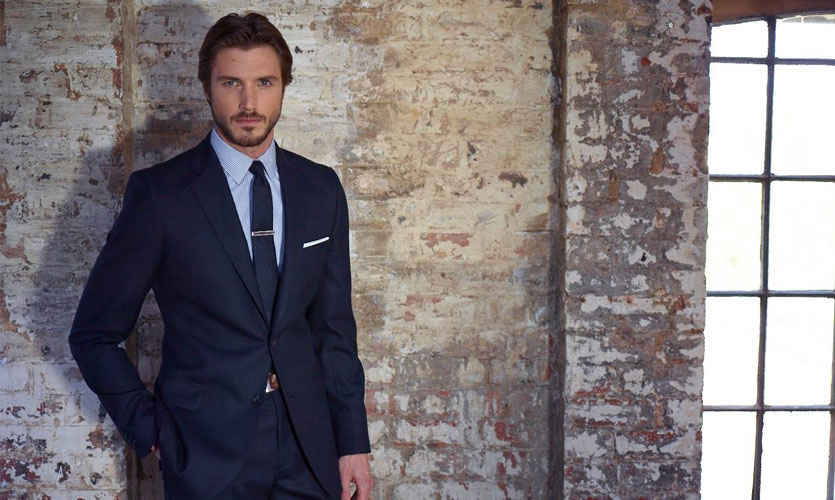 The UK based brand, T.M. Lewin, has a range of premium quality suits that'll spoil you for choice. You can pick from their range of regular fitted, slim fitted and skinny fitted ones to suit the occasion! We'd definitely go for their Italian wool ones or three piece ones, they're just ravishing. Raising the bar for all other stores in town, T.M. Lewin is one store you must check out!
Location | Select Citywalk, Saket
Mohanlal Sons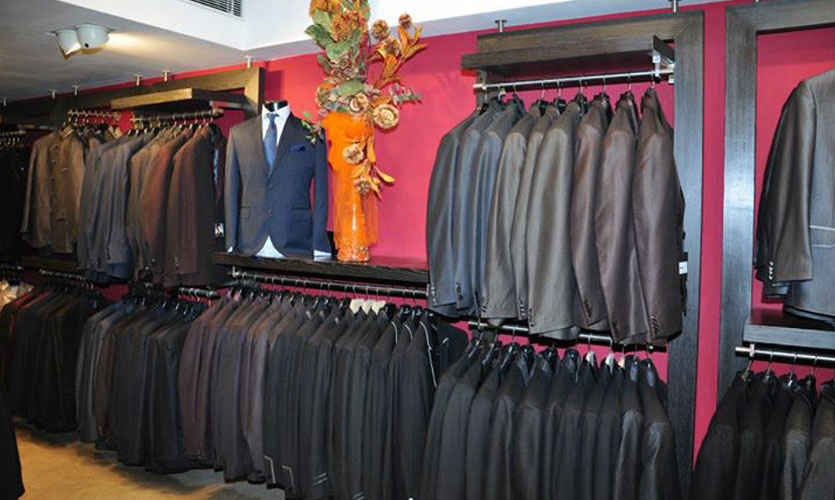 Mohanlal Sons has been one of the very pioneers in Indian fashion merchandise ever since 1881 even before western attire gained eminence in the country. They possess a devoted list of clientele from the power circle of the political movers & shakers of the capital for over a century. One factor that sets them apart is their ability to provide ready-made garments & world-class tailoring fitted according to individual needs. They are an ideal mix of classic & contemporary, rolling out beautiful artsy garments in both Indian & Western options.  
They've Got Multiple Outlets Across Delhi NCR
Raymond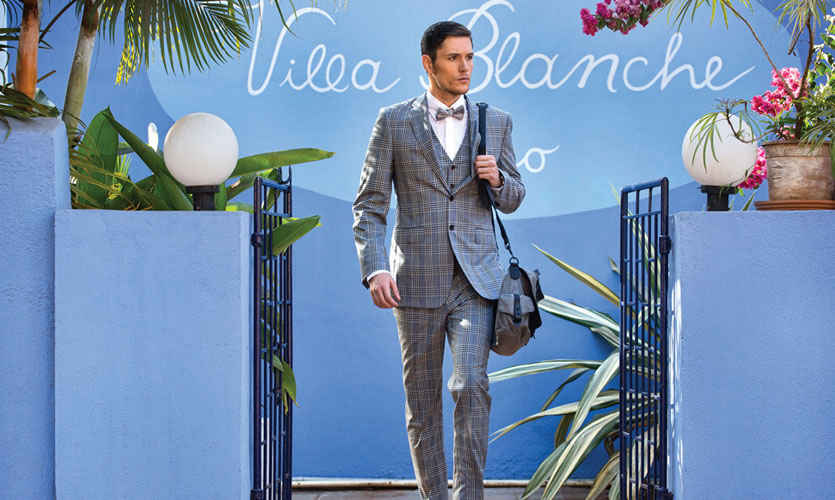 When it comes to fabric & garment shopping, Khan Market has now become a favourite destination for buying premium quality products, whether it's plain fabric or a fully stitched suit. Raymond is one of those brands in India that hardly needs an introduction; it is an established provider of excellent fabric to dealers all throughout the nation. Raymond operates some exclusive flagship stores and one of them is the prominently settled Khan Market branch that caters to today's fashion-savvy and sophisticated men. Their products have been crafted using the best and finest of fabrics at reasonable prices making Raymond among one of the favourites in town.
They've Got Multiple Outlets Across Delhi NCR
Vaish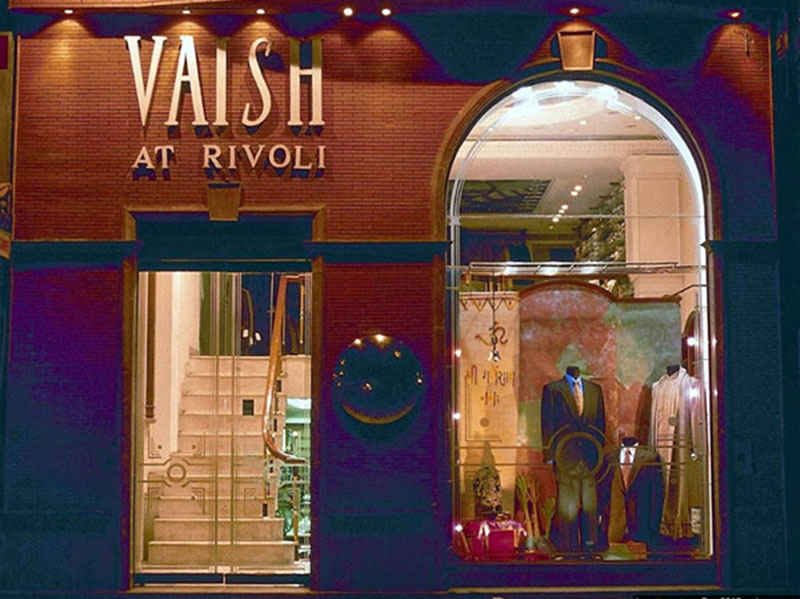 With 75 years of experience and counting, Vaish is the place to go when looking for bespoke tailoring! They design bespoke suits and shirts made with a full custom tailoring process. Vaish is known to make clothes in the Floating Canvas technique which involves a high level of hand stitching in the garment, a preference by all connoisseurs of luxury clothing. The Vaish suit or shirt will fit perfectly and is likely to feel as comfortable as a second skin.
Location | 25 Regal Building, Next to PVR Rivoli Cinema, Baba Kharak Singh Marg, Connaught Place
Nine Styles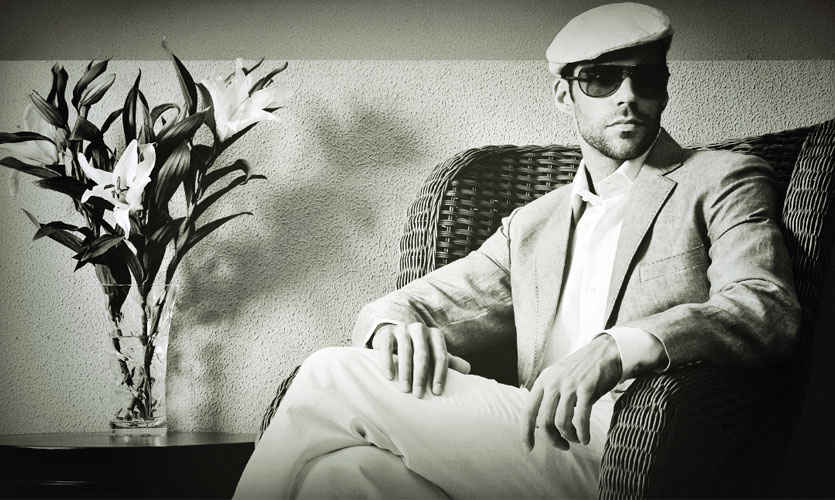 Nine is an international brand that now exhibits 3 stores in the prominent areas of South Delhi. The brand offers men a perfect tailoring experience in a lounge like setting where they can mull over their choices at leisure. It is a preferential buy for the city's glitterati & the fashion conscious crowds of Delhi who like to own products associated with global fashion giants. Using premium & fine quality fabrics allows the brand to maintain a reputation of subtle luxury, coupled with an alluring display of dynamic offerings that drive most of its discerning clientele. 
They've Got Multiple Outlets Across Delhi NCR
Study by Janak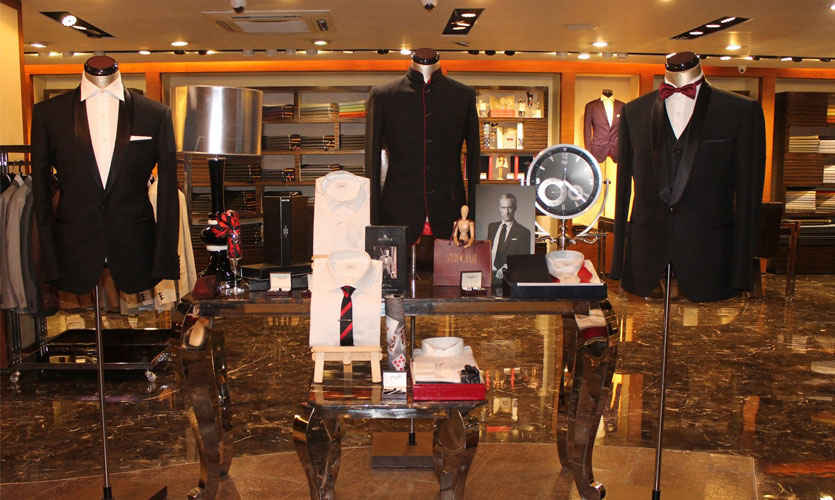 This age-old brand was conceptualized over two decades ago with a clear mantra for delivering stylized occasion wear. SBJ has been the talk of the town for aspiring grooms who look for a suit-piece that is 'just the perfect fit'. There is an array of suits to choose from, with variants ranging from traditional Indian attire to ultra-modern garments, ready-made, made-to-measure and bespoke. The focal idea this brand thrives on are customer moods & lining up a bouquet of products from their couture collections to satiate just about all of them!
They've Got Multiple Outlets Across Delhi NCR
Diwan Saheb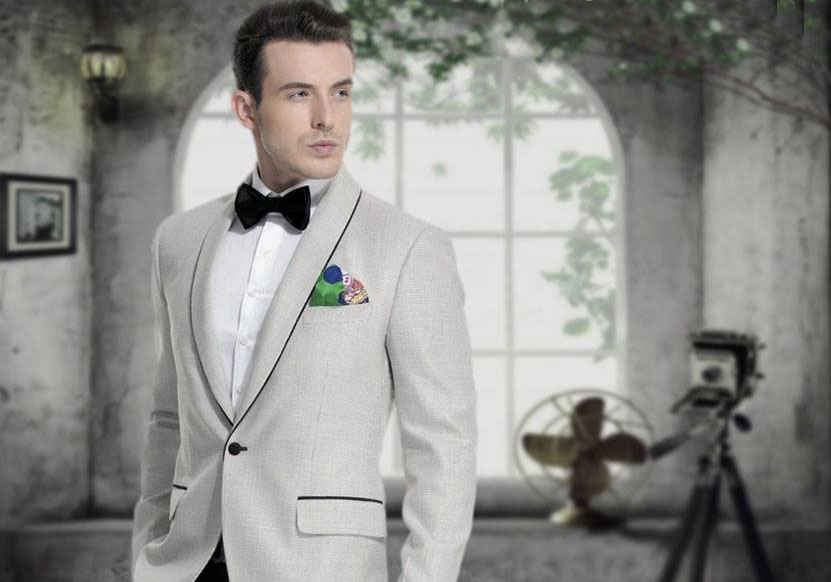 Conceptualized by Shri M.L. Diwan, the first store was opened back in 1957 and now the brand ranges across all major cities in the country. The Diwan family has thus retained the legacy & emerged over the years as a game changer in the competitive world of men's fashion. They cater to diverse buyers across all classes, selling sherwanis, jodhpuris, kurta-pyjamas to high end modern western designer suits. At Diwan Saheb, expect nothing but the best because here perfection meets uniqueness.  
They've Got Multiple Outlets Across Delhi NCR
Grover Cloth House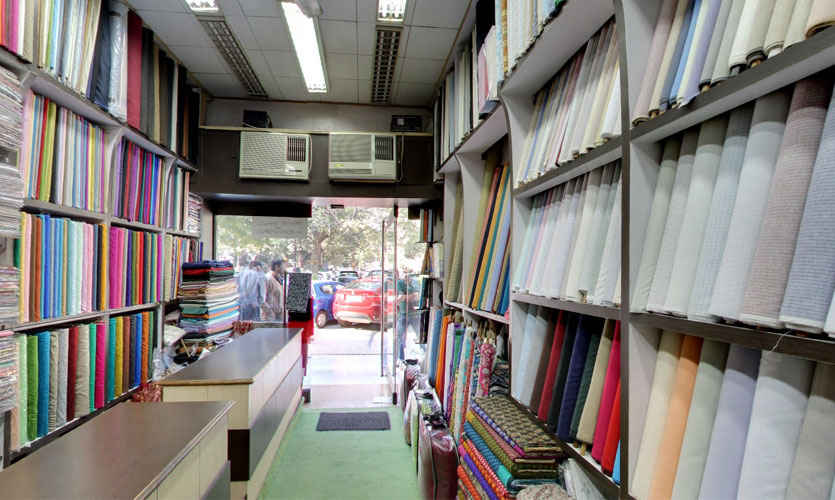 Picture Credits: Neeraj Kumar
Grover Cloth House is an exclusive clothing brand established way back in 1962. They have 5 decades of experience catering to men & women for fashionable wear. Still operational through a single branch, the place does not keep readymade suits but rather tailors all apparels with extreme precision for personalized service. The brand takes pride in being the only bespoke tailoring brand from within the area that has served the White House!
Location | 47 A, Khan Market
House of Sankalan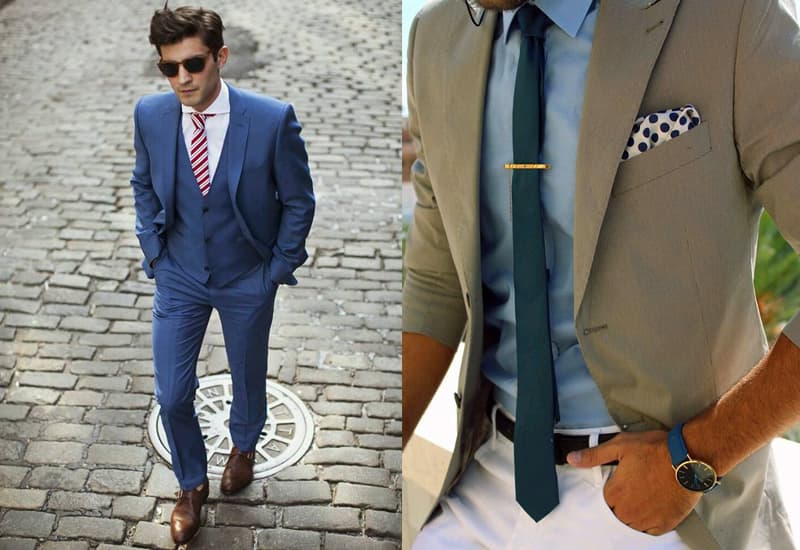 House of Sankalan was established by designer Uma Rathi who specializes in designing formal wear for men. Their collection is also characterized by a sufficient availability of jewelry and occasion-appropriate accessories. Apparel from multiple designers offering a collective mix of evening as well as day look designs constitute this label. 
Location | 24A, Sadhna Enclave
Dhruv Sehgal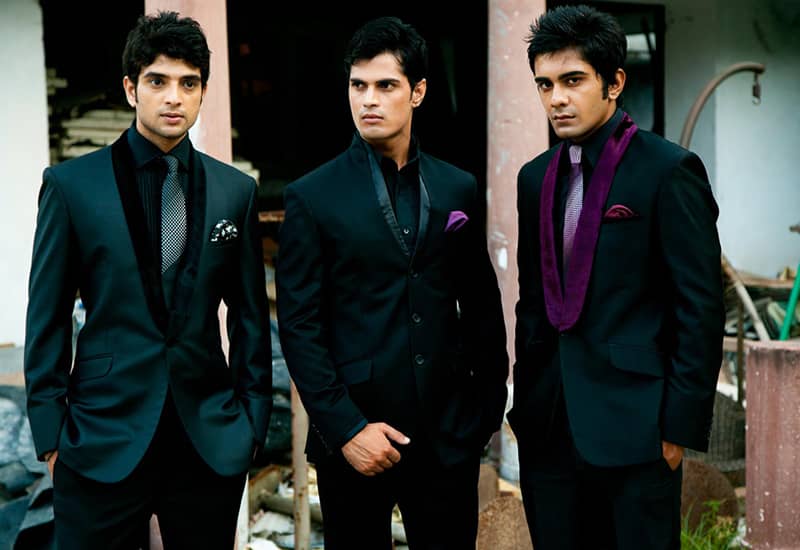 Started in 2003, Dhruv Sehgal specialises primarily in men's wear. His designs are pretty versatile and can cover every attire that you would want. Some of the design forms entail, suits, jackets, shirts and trousers, among many others. With updated fashion, and great use of wonderful hues, his designs are a must try. Got any blue collar events coming up? Dhruv Sehgal's got you covered!
Location | S-45, GK-1