#StyleSpotting: Top 6 Fashion Bloggers Who Basically Redefined Fashion For Us @ AIFW'17
Delhi's wildly popular, reputed and most-awaited fashion extravaganza, the Amazon India Fashion Week 2017 kick-started recently, and we couldn't help but snake our way to the glamorous fashion jamboree! The soiree saw numerous fashion bloggers, upcoming fashionistas and all the fashion bigwigs. Showcasing thoroughly unique and singular styles of their own, the fashion week crowd was teeming with pizzazz and we've gone ahead and handpicked the best of the rest:
1. Dolly Singh | SpillTheSass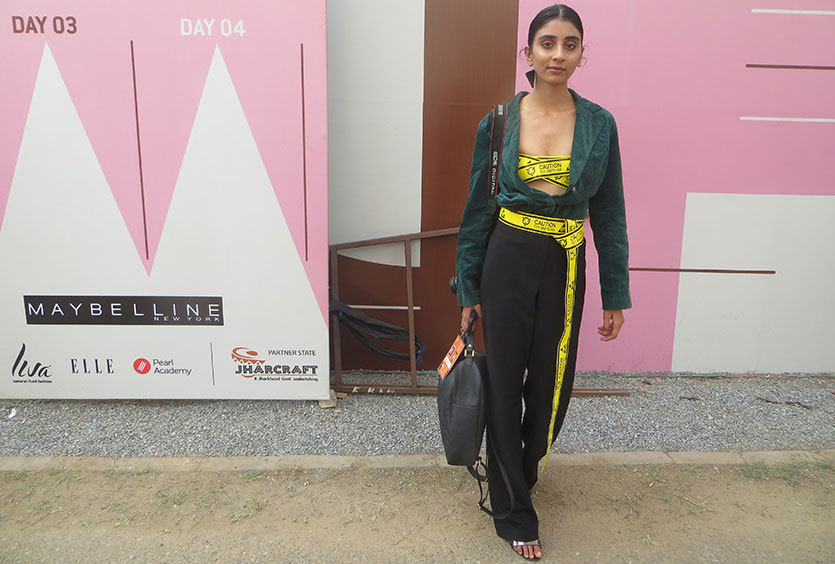 Ever thought you can actually stylishly sport the yellow construction belt (often used for safety and which has got the word 'CAUTION' all over it)? Sounds weird right? But at AIFW, SpillTheSass nailed her look with this belt which also worked as a bralette. Woah! Adding edginess to her outfit were her earrings, take a look yourself. Man, that's some sass!
Follow Her Here | https://spillthesass.com/
2. Kayaan Contractor | LoveAndOtherBugs
Dissing all the lame, regular-joe fashion stereotypes was the renowned Mumbai-based fashion blogger, Kayaan Contractor. Unlike other fashionistas, she wore a baggy shirt, bubble gum sneakers and her classic black shades, teaching us that the comfort & carefree look can be super chic and oh-so-trendy *starry eyed*! 
Follow Her Here | http://www.loveandotherbugs.com/tag/kayaan-contractor/
3. Ashima Gandhi | StrayStyleCat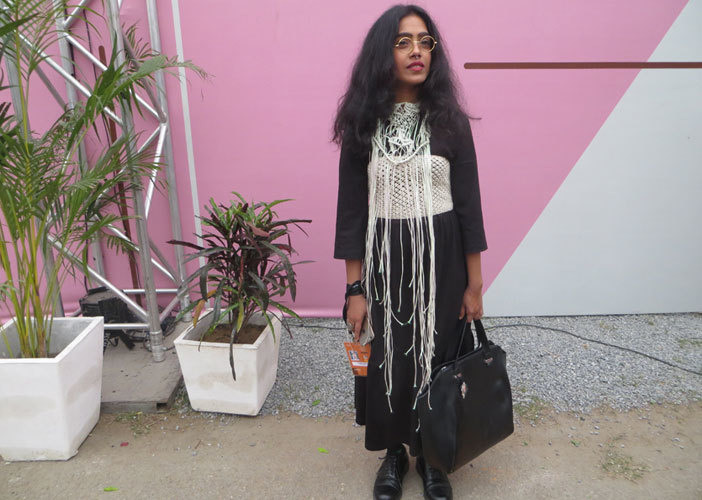 Tearing our eyes away from the ramp, another fashionista that blew us away was Ashima Gandhi, the cat behind the blog StrayStyleCat! Geek, chic and gothic is what describes her look the best. The best part of her look were the accessories - the fringed necklace, the nose ring and the specs frame. Needless to say, her attire did justice to her blog nomenclature full on! 
Follow Her Here | https://www.facebook.com/straystylecat
4. Rashi Verma | Rashay_Instagram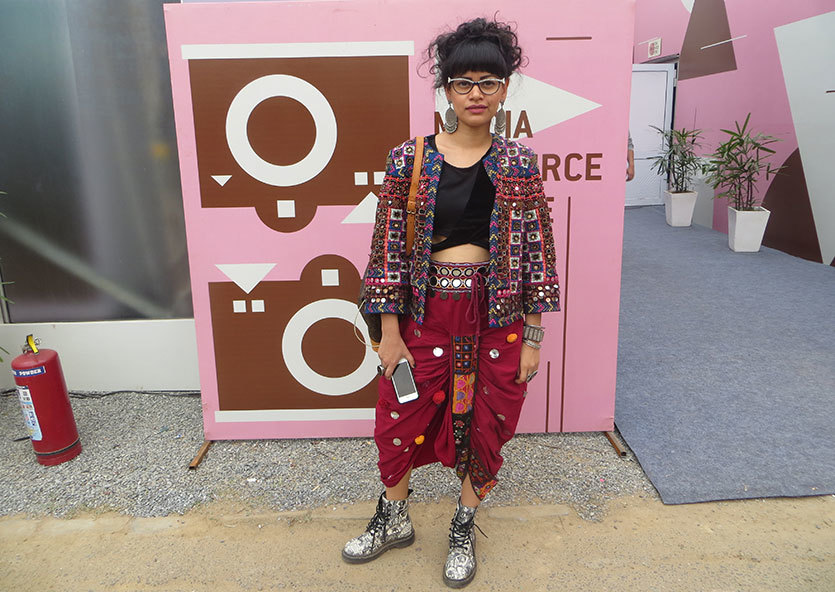 In the midst of plaids and stripes, shined the extremely boho style of Rashi Verma. From the dhoti to the jacket, every single speck of her look oozed the quintessential and vibrant Rajasthani and Bohemian touch. Jazzing up the traditional attire with chic shades and sneakers, she totally won us over and how!
Follow Her Here | https://www.instagram.com/rashay_instagram/?hl=en
5. Bob_vs_poulure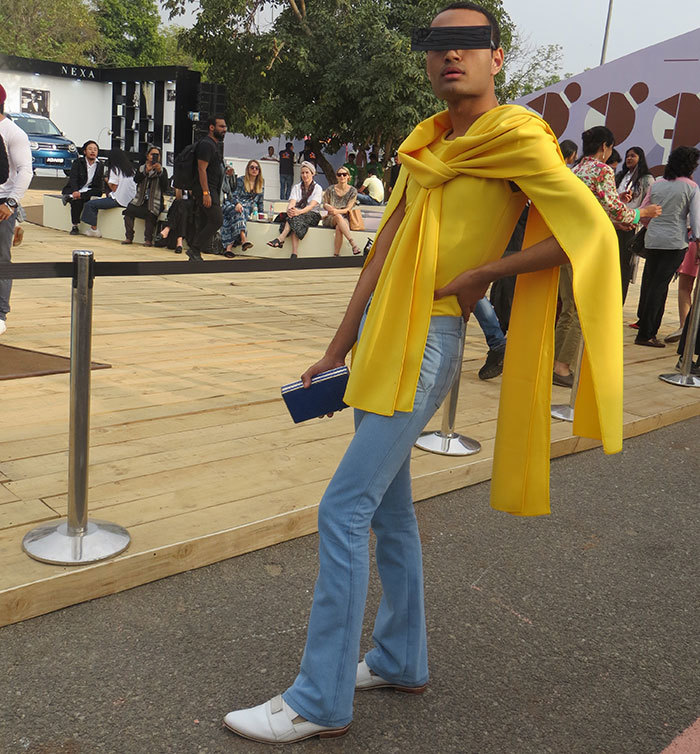 And just when we thought that this fashion orgy was literally taken over by women, that's when we spotted this beautiful and glamorous guy. Posing better than the girls and pulling off his chic, idiosyncratic attire complete with 'crajy' sunglasses, this guy certainly was a head turner - for all the right reasons!
Follow Him Here | https://www.instagram.com/bob_vs_poulure/
6. Sidhant Sudhan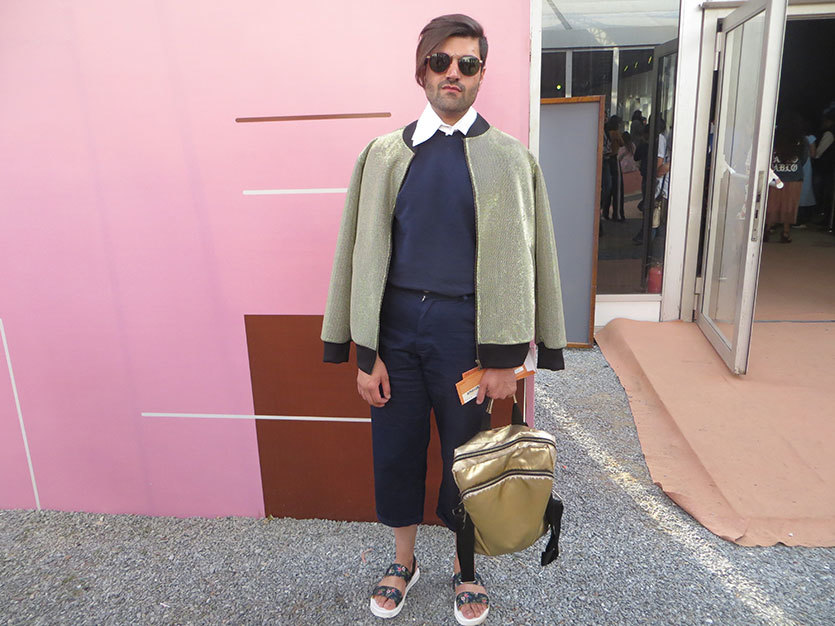 Standing tall, poised and glamorous was fashion trend-setter Sidhant Sudan. His hairstyle, his classy black glares and a charming face, he certainly looked every inch the heartthrob. Donning a glitzy jacket with panache, he easily broke the old norms of fashion to give us fresh #DapperStyleGoals!
Follow Him Here | https://www.instagram.com/sidhantsudhan/
So those were our top picks! If you've been obsessively following AIFW just like us, tell us your fav looks in the comments below!