Style Spotting | 6 Trendsetting Looks from The Opening of the Amazon Fashion Week 2016
If there would be a national day for fashionistas, then it would certainly be the opening of the Amazon Fashion Week! The bi-annual fashion show has begun (16th-20th March) and is geared up to mark another milestone for fashion bigwigs. While the designers are running their fashion shows, the fashionistas from all walks of life are having their own runway! With the fashion fad upon us, we headed over to the grand opening of the Amazon Fashion Week in association with Maybelline New York at the JLN Stadium and spotted the following fashionistas!
1. Shaurya Mohan of Morphology Blog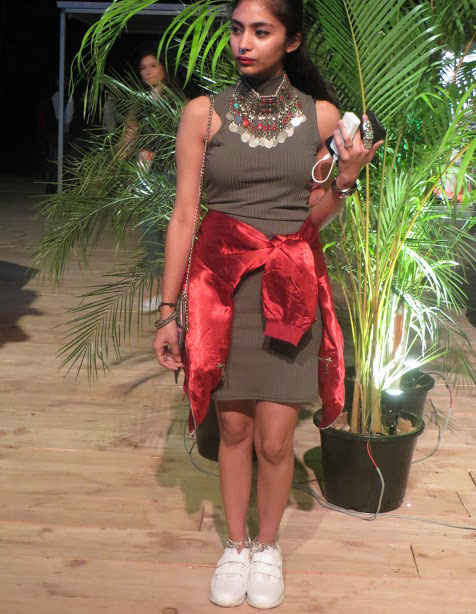 With the Boho fashion flooding in town, this Delhi based blogger turned up with the best from the Bohemian world! The short grey bodycon dress with a maroon jacket made up for all the gypsy colours; absolutely loved the kicks too. To add a dash of Indianness, she donned a traditional chunky silver necklace making quite the statement, a tribal nose ring and even anklets which she carried with panache.
2. Pooja Mittal of Being Beautiful & Pretty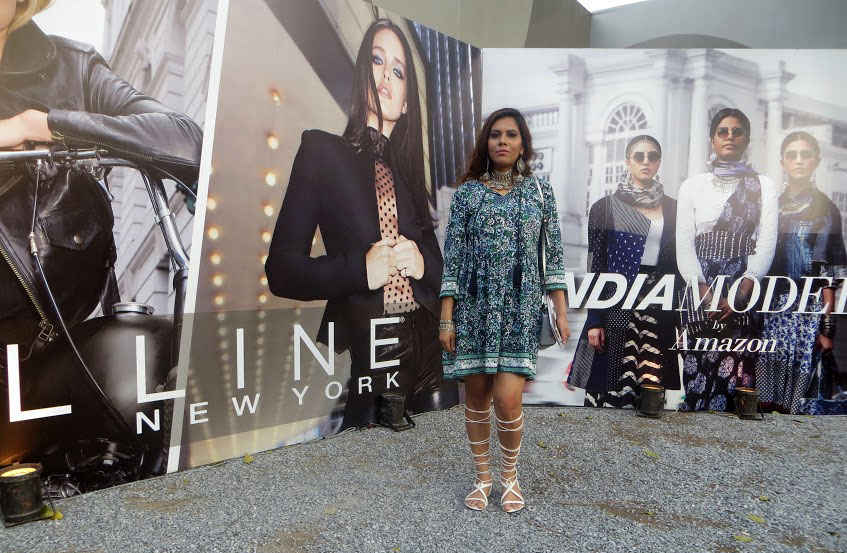 Wearing the right outfit for the right season was Pooja Mittal from the Being Beautiful & Pretty blog. Her flowy printed dress with tassels had got the right spring vibes going for it. And we couldn't stop eyeing her knee-length gladiators and all the funky silver jewellery adorning her neck and hands that totally upped her attire to a whole new level.
3. Anushka, Photographer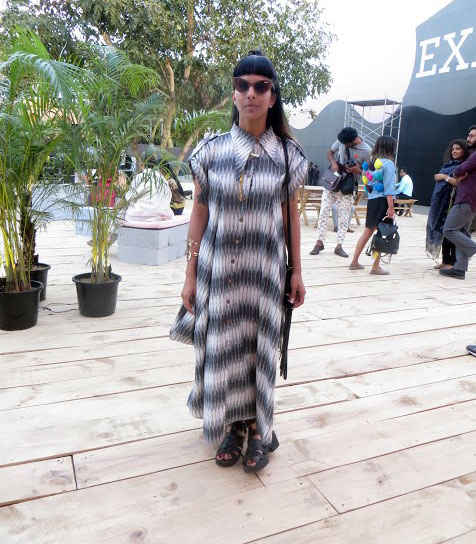 Seemed like this fashionista brought with her all the New York Fashion Week fervour! Her long flowy ikat dress with brown buttons running down it and a quirky collar had a very earthy appeal to it. This was styled with some bling and a fringe bag. We totally adored her bangs et al and last but not the least, those sunnies!  
4. Journalist at Reuters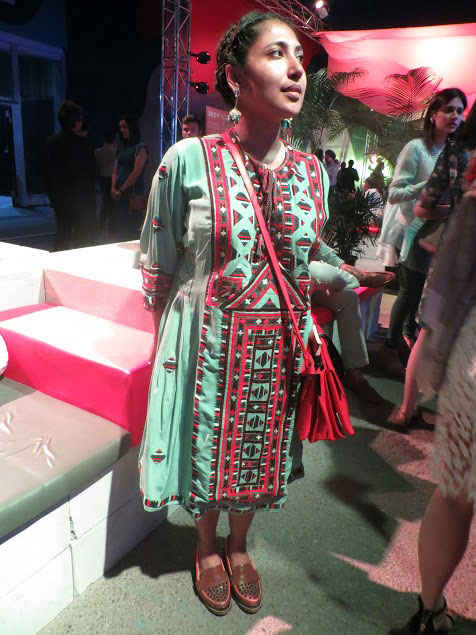 Proudly breaking stereotypes was this beautiful lady from Reuters. Her pista green ankle length tribal dress adorned with magenta pink hand embroidery and a sling bag showcased a splash of both the traditional and contemporary. Also loved her updo and danglers. To balance this vibrant look, she was spotted wearing beautiful dark brown leather brogues with a tinge of pop in it!
5. Apurva Saxena, Editor-in-Chief of Kalapalette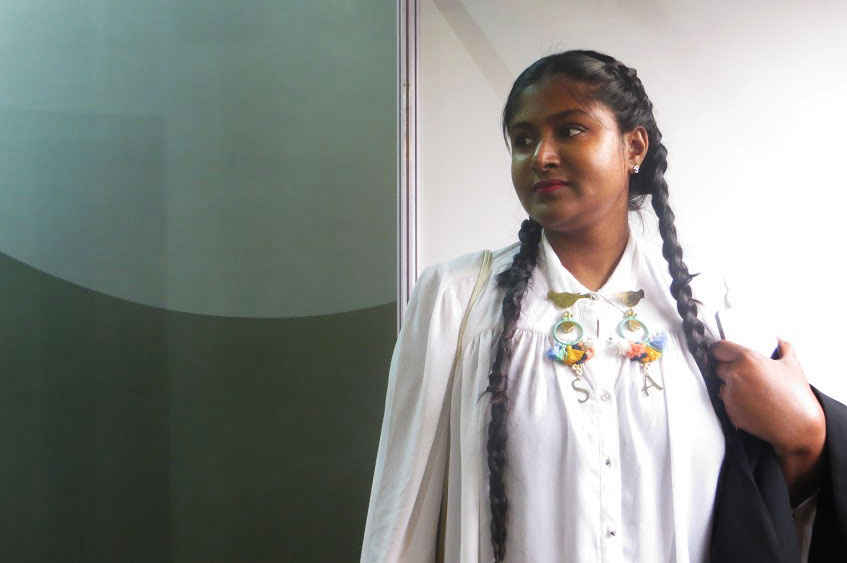 The editor-in-chief of Kalapalette.com, Apurva Saxena was spotted with a beautiful braided look - very Pocahontas, wearing a classic white shirt which was accessorised with Kanika Jain's Super quirky collar brooch. The out of the box accessory which had her initials on it, made her simplistic outfit stand out of the crowd! 
6. Devanshi Tuli, Design Student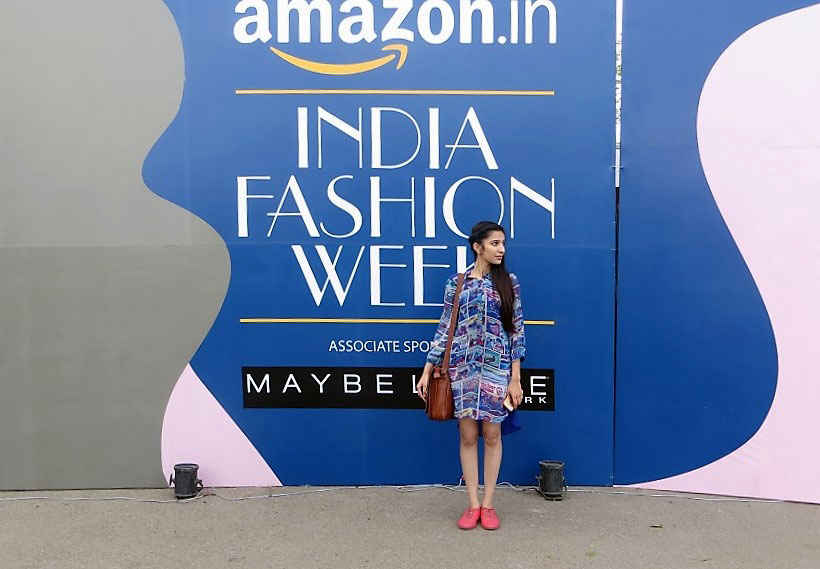 Who quite understands fashion more than a design student and Devanshi just proved us right. A bright coloured digital comic strip georgette tunic from Aharin coupled with neon pink sneakers, a tan coloured leather bag and nude makeup, she rocked the comfy and chic look!