White is the colour we steer clear of in the rainy season for the obvious reasons, of course! But what if we could wear this versatile colour even during the monsoons? Here's a few chic ways to rock the colour. Let's go all white - scroll on and style away!
Length It Right!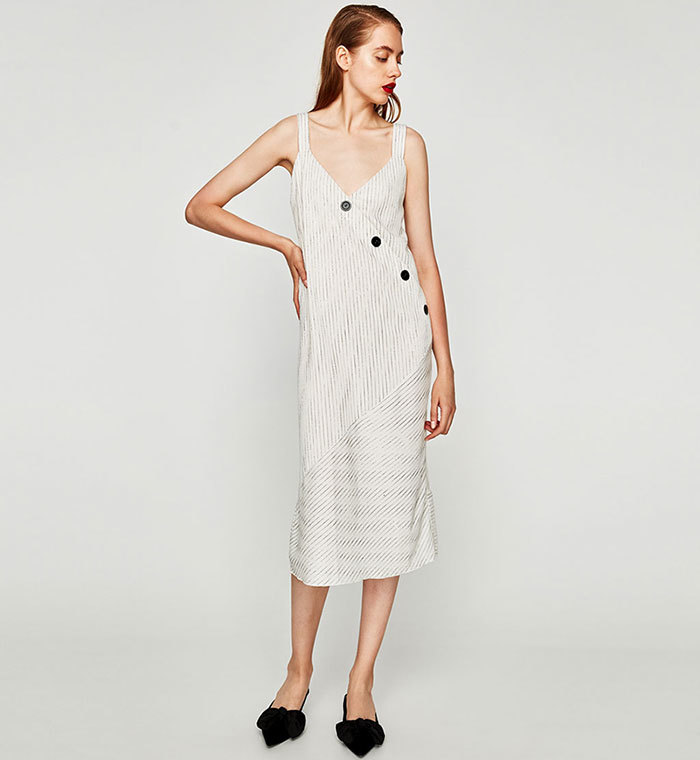 Length is the key when it comes to white bottoms in this dreaded monsoons. We obviously don't wanna get our bottoms all mudded up if we accidently step into a puddle. A floral midi skirt or dress for brunch, printed flowy shorts for a casual day out or culottes for your work wear outfit are all of the perfect length for the rainy seasons. Pair this Zara midi dress with a black summer blazer for a crisp office look, or pair it with black heels and some silver accessories for your Saturday night out!
Get It Here | https://goo.gl/UwPXpq
Layer It Up!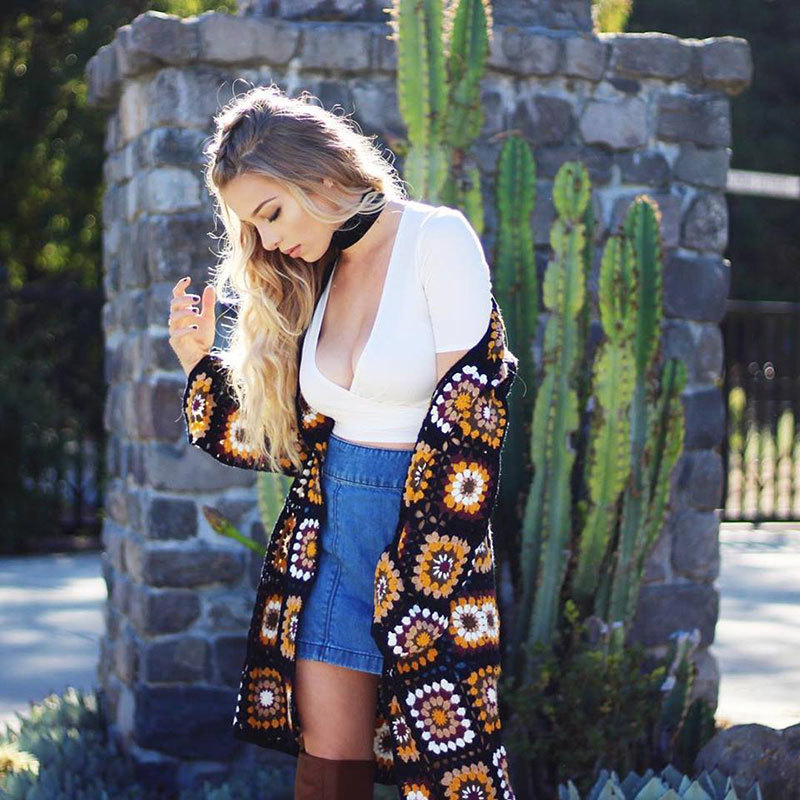 Layering is a great way to add a little dimension to your otherwise boring outfit. You could either layer a darker shrug or floral kimono over your white outfit, or you could pair a sheer or crochet white shrug with a darker or brighter outfit. This black crochet shrug from Forever 21 adds colour and character to any outfit you set your heart on!
Get It Here | All Forever 21 Outlets 
Top It With White!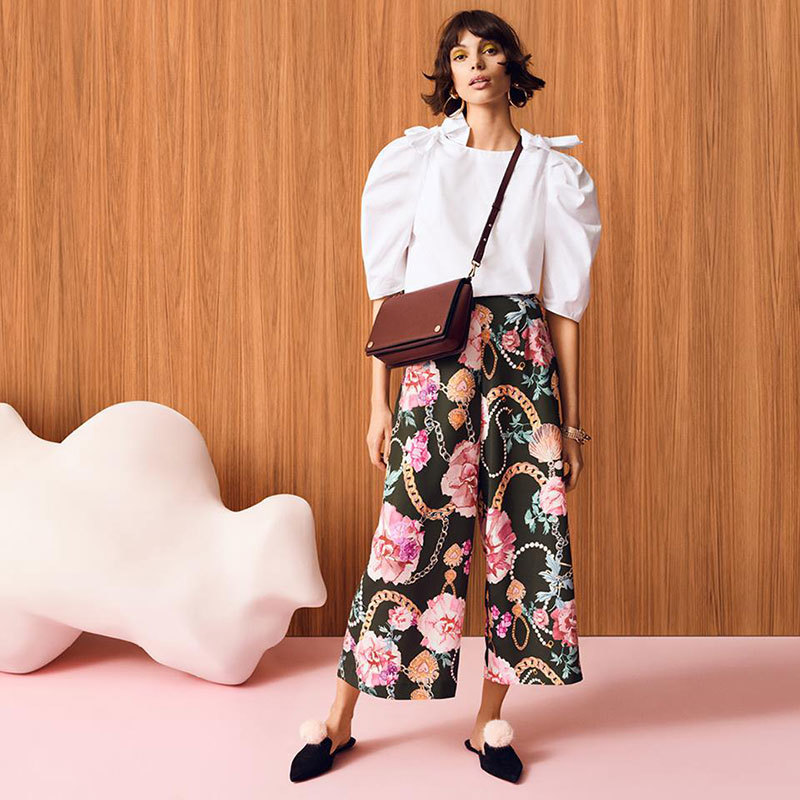 If you're afraid to go the white bottoms way, fear not! You can still wear tops, shirts and blouses, and coordinate 'em with coloured bottoms any day. And if you're bold enough, you could also go all white! There are a plenty of options at H&M, ranging from partywear tops to workwear shirts. So make sure to check it out! 
Get It Here | All H&M Outlets
A Little Here & A Little There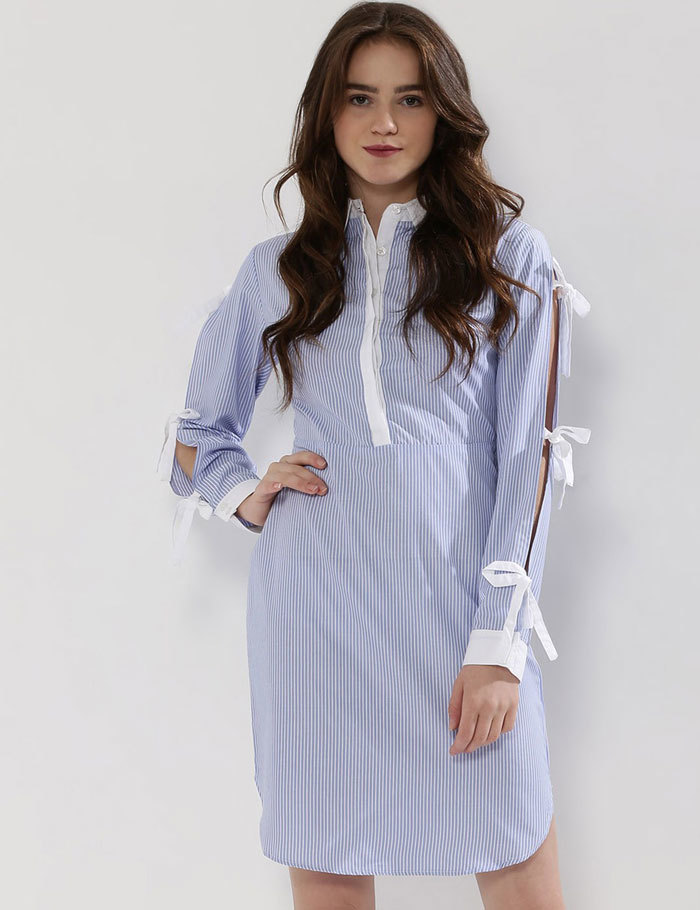 Afraid to go full white? That's alright! We can always have a little white here and a little white there. The colour white can brighten any outfit and also tone it down effortlessly. This blue striped shirt dress from Koovs with little white detailing is perfect for brunching with your girl gang - order online now!
Get It Here | https://goo.gl/NUZqt4
Pretty It Up With White Accessories!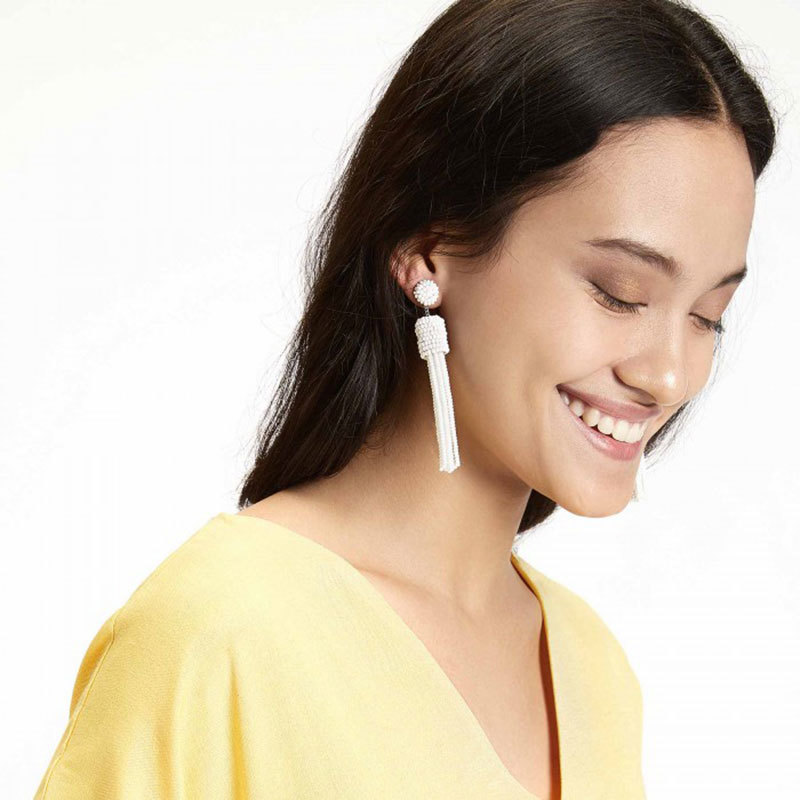 Still a bit wary of incorporating whites in your clothing? We've got a simple fix - accessorize in white! Handbags, watches, rings, earrings or even phone covers - go white! Add these white beaded tassel earrings from Bipasha Basu's collection from TheLabelLife.com to your outfit for that subtle oomph!
Get It Here | https://goo.gl/uJUyaS
Now you don't have to cast away your whites this rainy season. Rather, go on and change the monsoon rule of 'No Whites' to ' Rock Your Whites'!