#StreetEats - The 52 Year Old Bhelpuri Stall @ Odeon In CP That's Been Satiating Us For 3 Gens Now!
The iconic Odeon Cinemas has become somewhat of a spot people use when they want to navigate through these confusing circles! Odeon can be treated as a symbolism for our favourite hangout that oozes Delhi-ness from every corner. (There are no corners, though, it's all giant circles!) 
The neighbourhood is famous for the Paan walas who have become every passer-by's after meal go to spot. Amidst the bustle of peers enjoying puffs of cigarette, there lies a tiny stall that has been selling chaat for three generations called Odeon Bhel Puri Bhandar!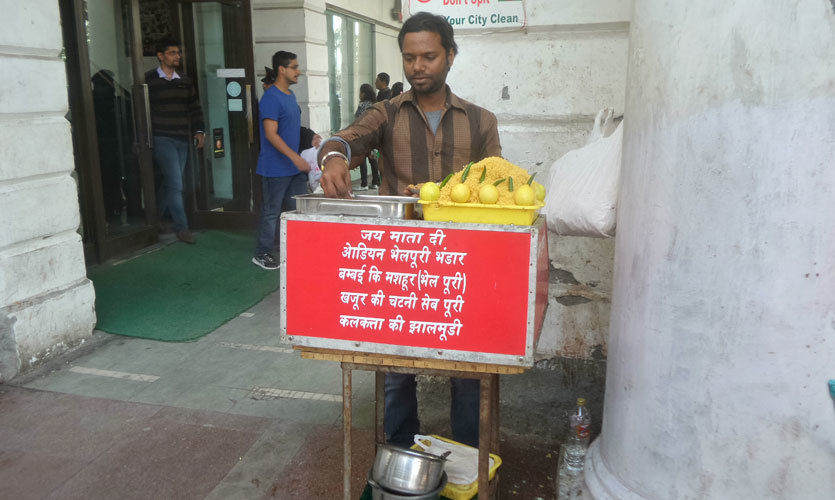 The little stall is run in a corner adjacent to Gupta Paan Bhandar by Mr. Nikhil Kumar and this is their Family Business. His grandfather, his father and himself have been making Bhel Puri and Sev Puri for 52 years and have seen the place evolve in front of their eyes! 
Coming to the food, this age old stall knows their chaat way too well. They serve only two things and do it right! 
Bhel Puri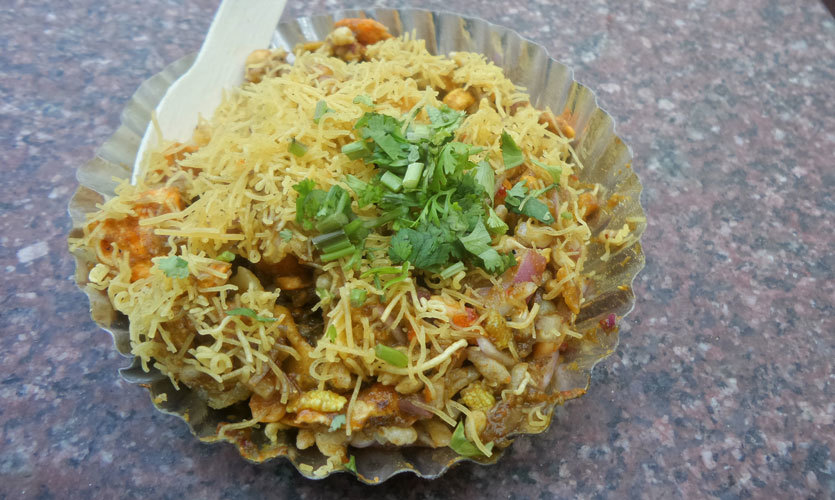 The savoury snack is made out of puffed rice, finely chopped vegetables, a concoction of spices all mingled together by a tangy tamarind chutney. It's served with sev noodles to add that extra crunch and a coriander dressing for that much needed burst of freshness. This stall uses a special khajoor ki chutney that gives it their signature taste. You can gorge multiple plates at a time and you won't really mind it as it's extremely light and fluffy. This surely reminds us of the beaches of Mumbai that are known to be home to this popular snack. 
Price | Rs 50
Sev Puri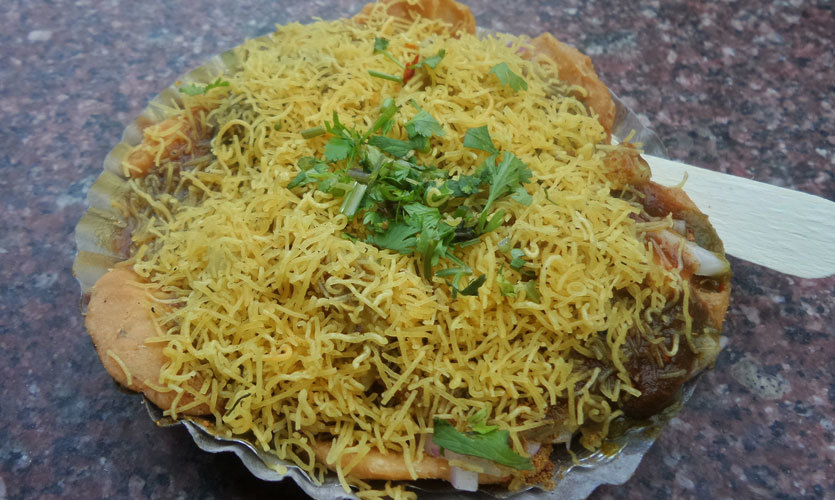 Another one of Mumbaikars favourites, this classic is a sister of the beloved bhel puri. Consisting of perfectly bite sized pieces of Mathri, this is made with potatoes and other veggies with an overload of tangy chutneys. This mouth watering plate of goodness is also served with some sev noodles and fresh coriander. We absolutely loved the blast of spices in this one and would highly recommend it! 
Price | Rs 50
The place opens up around 12-1 PM everyday and goes on until stocks last so all you street food lovers make sure you get in there early enough to relish their offerings!
Location | Near Odeon Complex, D Block, Connaught Place