Delhi
We've Handpicked The Creme-de-la-Creme Of Stores @ The Uber Cool Mehar Chand Mkt
The erstwhile kitsch, half-mile stretch of road is now one of the hottest shopping hubs in town. From the brand conscious to the budget-conscious to the funky freak in you, Mehar Chand Market caters to it all - with panache. For some soul-food for the fashion snob in you, check out our top picks from this chic market!
Fashion Stores:
Anuradha Raman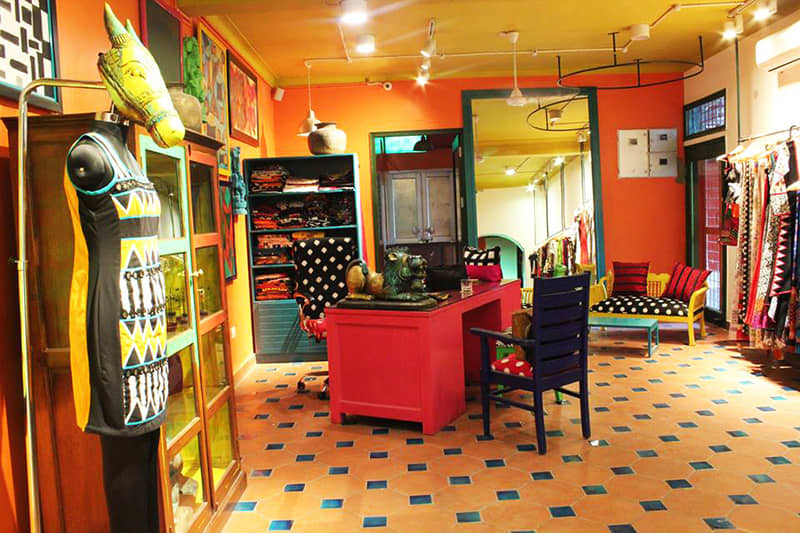 A flamboyantly stylish personality herself, Anuradha Raman's store in Mehar Chand Market is an extension of her style. The store has a vivid and bold collection of sarees, kurtis, dupattas and jewellery as well as fusion Indo-Western wear such as dresses, skirts, tops, corsets and palazzos. Her creations combine the beauty of the traditional with the edginess of the contemporary. Some must-haves are her divine sarees and stoles, paired with her unique jewellery pieces.
Ekmatra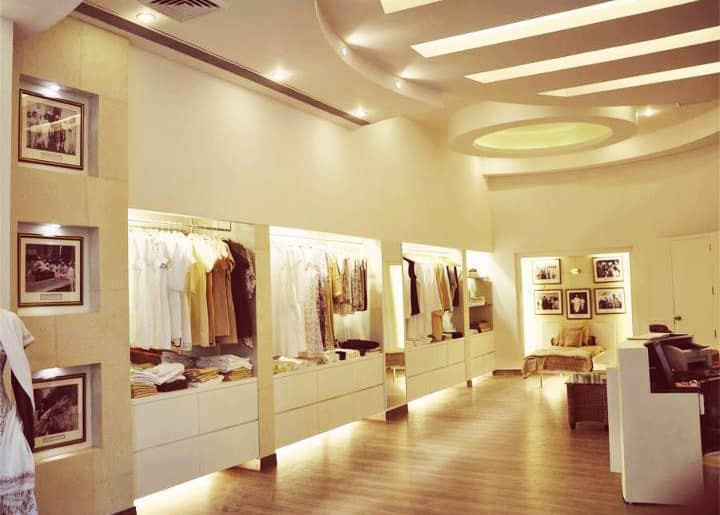 Coming from a rich cultural heritage (pre-partition), Ekmatra's motto says it all: 'Handspun, Handwoven, Handcrafted'. They re-establish the relevance of khadi as the material of today, laying emphasis on the 'breathable' quality of their homespun fabric. They offer shirts, kurtas, kaftans and suits, catering to both men and women. For premium-quality fabrics, head straight to their store in Mehar Chand Market!
Bhane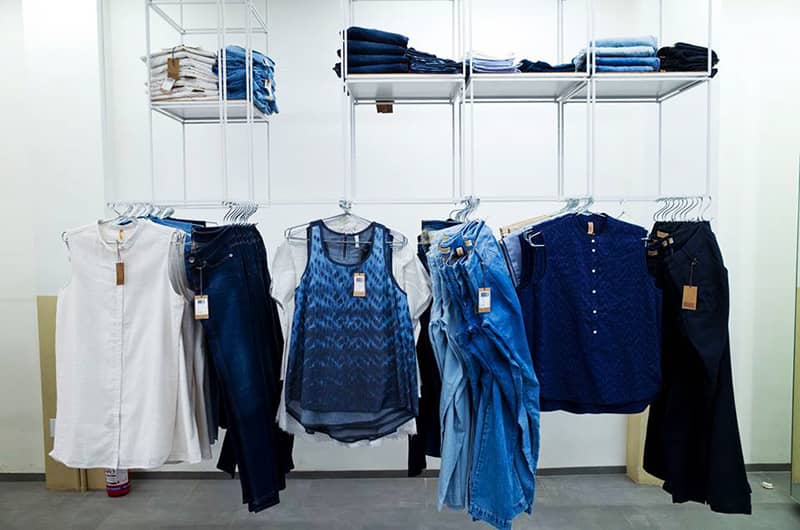 Catering to customers with an appetite for modern, contemporary clothing, Bhane offers a variety of fabrics and designs for both men and women. Their range includes quirky and innovative shirts for men, tops, skirts, trousers, scarves, tees and unusual accessories. They have a user-friendly website which showcases their entire range, for easy accessibility. A shirt/top here would cost you approximately Rs 1,500-2,000. 
Nicobar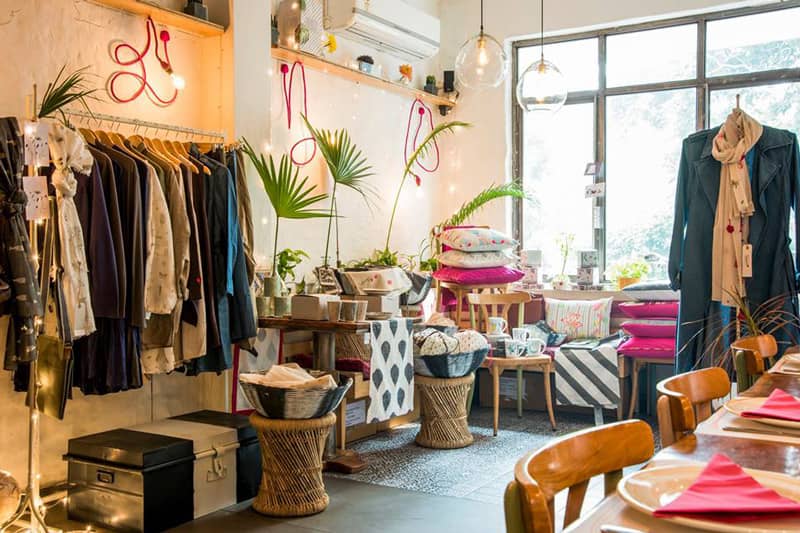 In the tree-lined Mehar Chand Market, these guys have created a trendy pocket with a fresh, mindful vibe; a cool, textured white space punctuated by locally-inflected tropical elements. In Nicobar, you will find a contemporary collection that is fresh, aspirational and curious about the world. Visit this one for its ultramodern clothing for men and women, travel accessories and home decor guys!
Bombay Shirt Company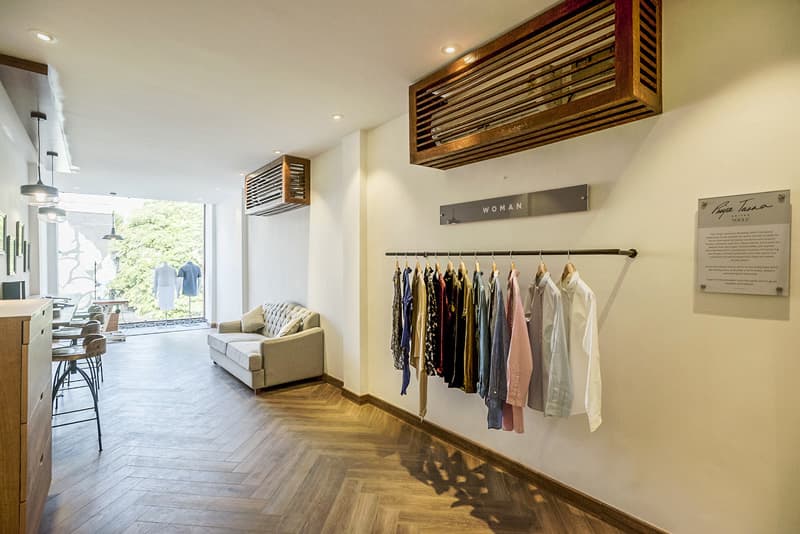 Bombay Shirt Company is the first online custom shirt brand in India and is on a mission to reinforce that world class quality and product can originate in Bombay, through its various stores. They fuse contemporary product design and technology with old school tailoring techniques to bring you high quality yet affordable shirts for both men and women. Do not miss out on their checked prints, solid colors and denim shirts!
Home Decor Stores:
Nur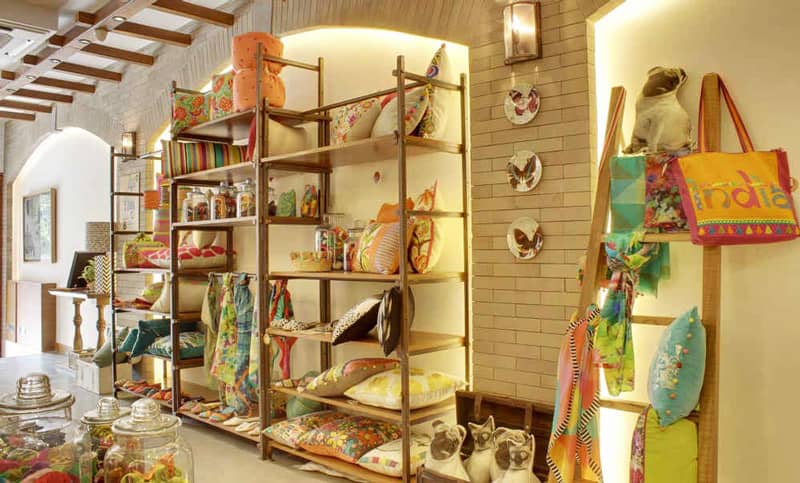 Nestled like a gem in the midst of posh Mehar Chand Market, Nur offers traditional Indian designs on items such as home decor, accessories, furnishings and tableware. Nur products are made with a blend of traditional fabric, design and technique. They stock unique, niche designs for the discerning customer seeking utility as well as style. Do explore their wonderfully chic range of furniture (including quirky armchairs) as well as their delightful tableware!
Shades of India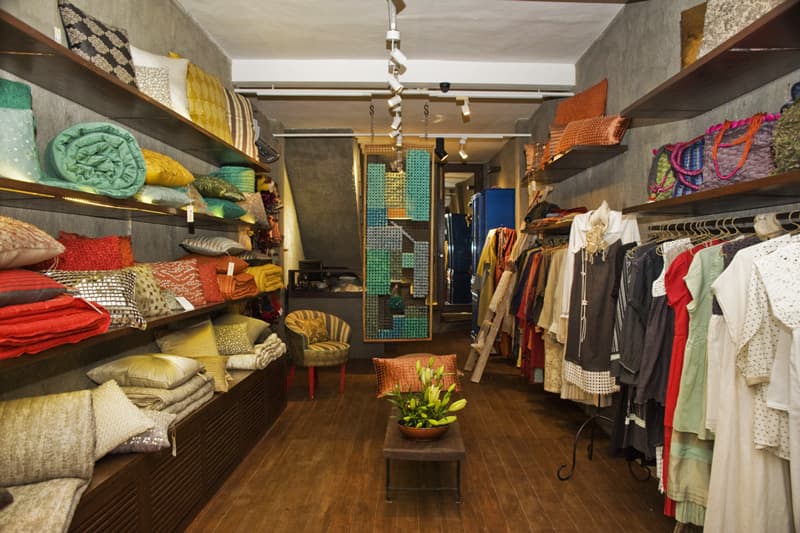 Drawing inspiration from eclectic sources, Shades of Delhi presents a collection that is astonishing in its beauty and execution. Shades of Delhi offers a range of delightful home decor products such as cushions, bed-covers and sheets, as well as a comprehensive collection of apparel and unique accessories. Their designs are intrinsically appealing, and all but drip with elegance. Shades of India is a haven for all those who value beauty and quality. 
Cottons & Satins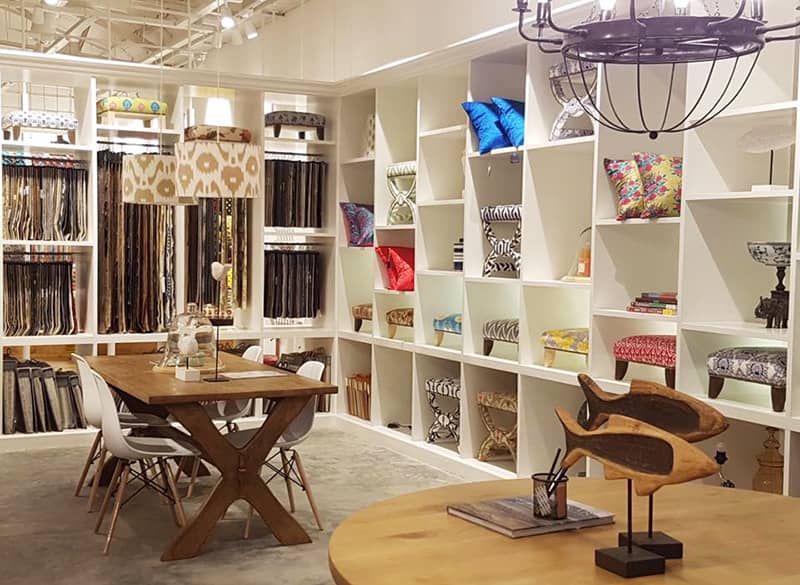 For a one-stop shopping destination for home decor, step into Cottons & Satins in Mehar Chand Market. They offer an array of perfectly crafted home decor items such as bed sheets, linens, cushions and lots more in basic and premium-quality fabrics such as cotton, linen and silks. Their products are perfectly suited for all your home and office needs, and can add a sparkle to any space. Their designs are perfect for that spur-of-the moment shopping spree you've been wanting!
Nivasa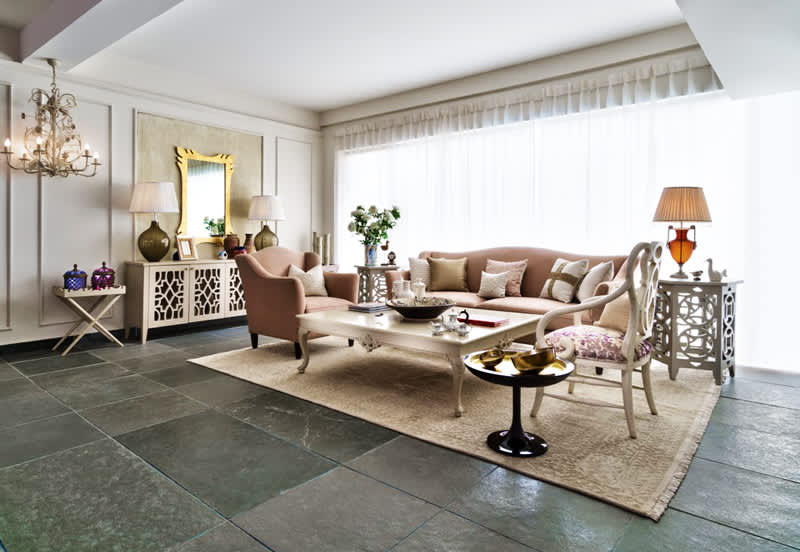 Picture Credits: Saba Kapoor
Catering proudly to discerning customers, Nivasa views furniture as an art form. Their designs have clean lines, appealing shapes and great fabrics, with a contemporary, modern touch. The furniture comes in three categories, each with distinctive qualities- 'Palais'- rich but not flashy, 'Scandinava'- clean and minimalistic, and 'Firenze'- for that countryside look. For a complete furniture-shopping experience, do look in on Nivasa in Mehar Chand Market.
Ochre: Home and Gift Store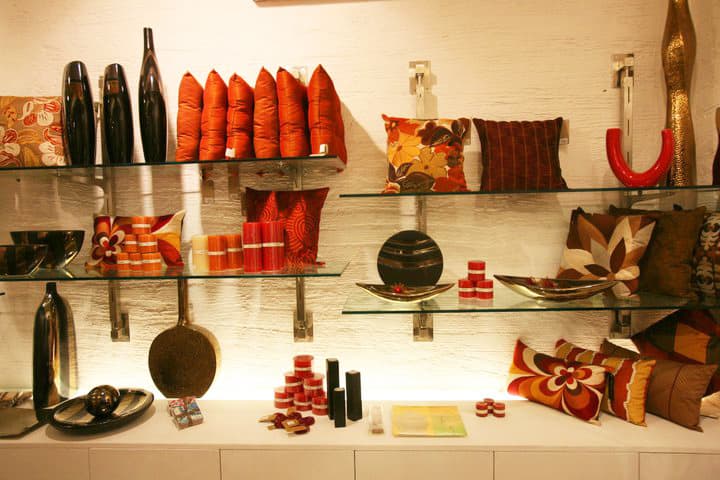 Attention all connoisseurs - Ochre in Mehar Chand Market offers a charming bouquet of home decor items such as Burmese lacquer, Venetian mirrors, Sri Lankan ceramics, mother-of-pearl candle stands, Murano glass and colonial sterling silver, to name a few. Ochre's designs are fun, vibrant, classy - all with a contemporary touch. Pick up some beautiful embroidered cushions, knick-knacks and unique cutlery right here!
Crazy Daisy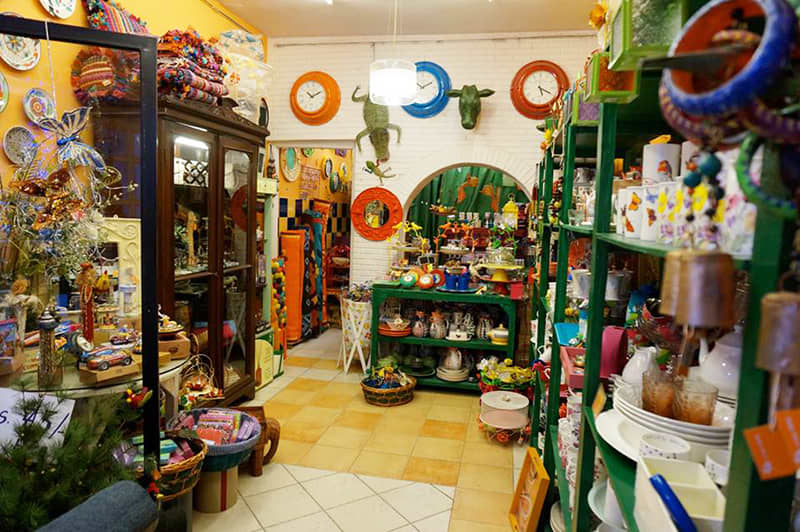 Crazy Daisy is a store that promises all things whimsical, romantic and just plain crazy. This store offers beautiful curiosities, objects d'art and myriad knick-knacks that make your home oh-so-cozy. Their range comprises a motley collection of home decor, art, a clothing line, accessories and home-furnishings. Keep a look-out for their beautifully quirky room decor items and vibrant cushions when here!
NAVYA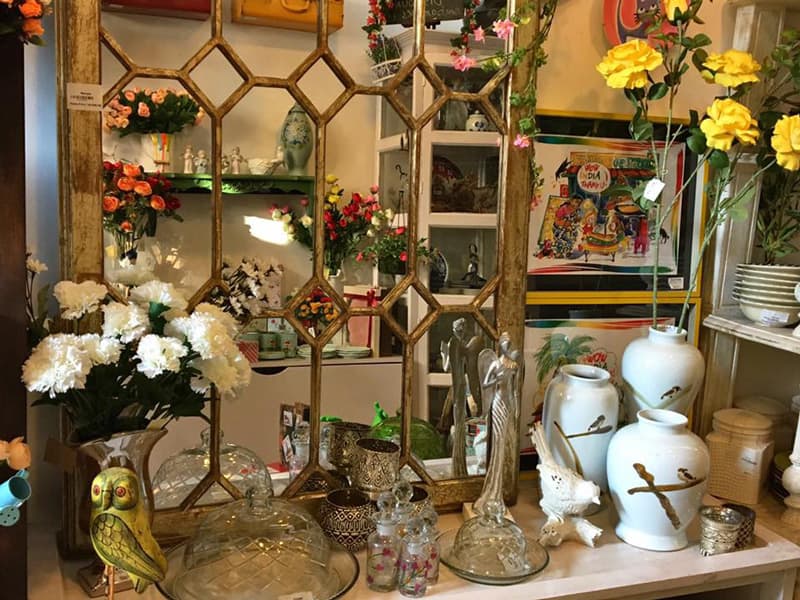 A beautiful boutique nestled in Mehar Chand Market, NAVYA offers quaint bric-a-brac like cushions, dainty crockery, show-pieces and customized furnishing. This boutique is a novel change from the ordinary, and a stroll through NAVYA will re-affirm your love for beauty. All its pieces are collectibles, gathered painstakingly from all over the world. For a memorable and fun shopping experience, head straight to NAVYA.
Artisan Luxe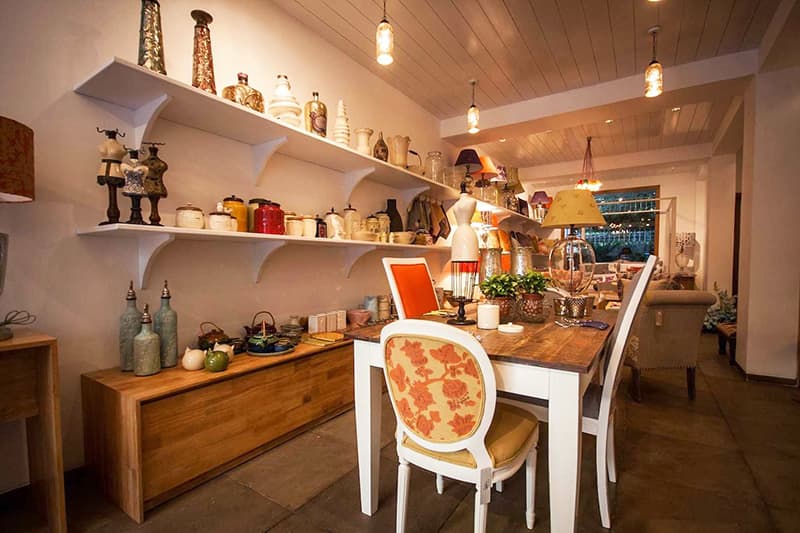 Conceptualized and created by Snigdha Shekhar, a textile designer, Artisan Luxe offers a sophisticated yet quirky range of home decor products such as furniture, textiles, tableware, crockery, lighting and home accessories. Her store in Mehar Chand Market is a cornucopia of vibrant and stunning cushions, chairs and rugs for home and office spaces, which makes it a definite spot on your next trip to Mehar Chand.
Karigari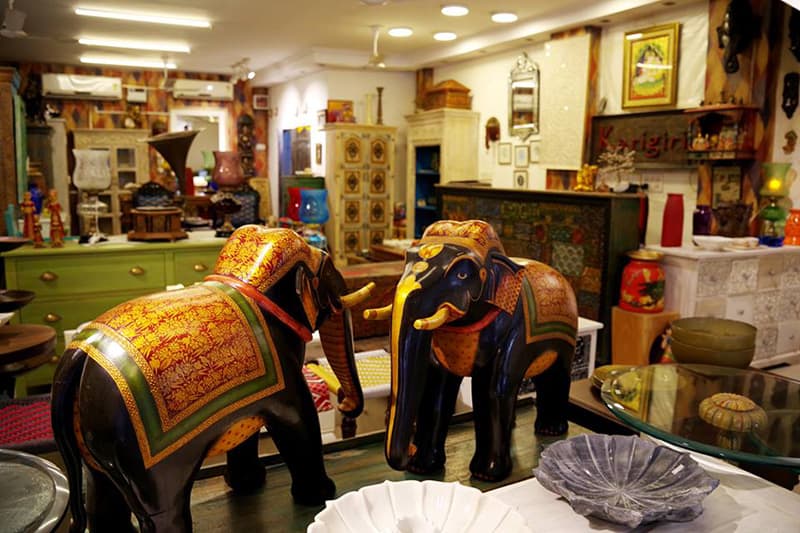 The Karigiri store in Mehar Chand Market has a huge variety of architectural accessories such as doors, pillars, almirahs, windows, beds, chest of drawers, sculptures and artefacts. Antique swings, decorative painted doorways, ethnic looking side boards and cabinets with traditional motifs like painted lotuses, elephants – all evoke a sense of the traditional past related to Hindu gods or Rajput kings and queens. Check this one out for sure!
Accessories Stores:
Nappa Dori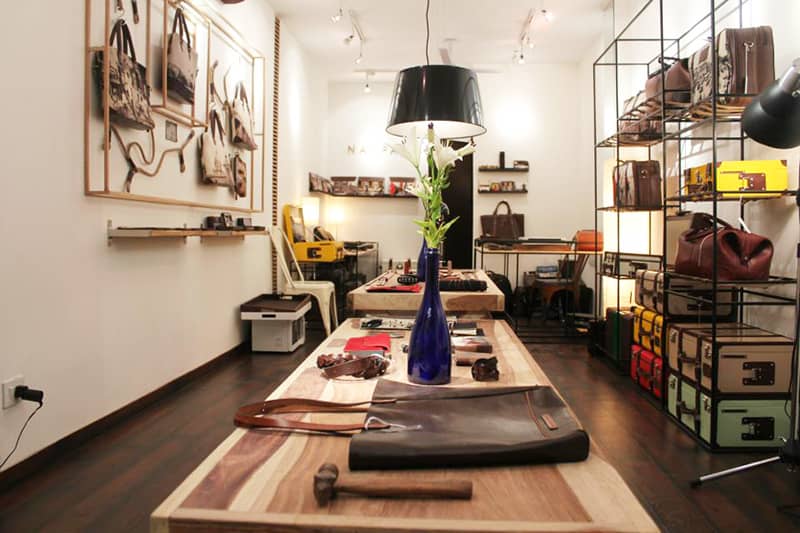 Nappa Dori literally means 'leather and thread'. Perfectly capturing the essence of what they do, Nappa Dori offers customized and perfectly crafted leather products. Their range of leather products includes bags, trunks and accessories. A distinctive feature is their bespoke service where they personally handcraft your product to your requirements, creating a product worth treasuring. Their vanity cases and vintage luggage pieces are definitely drool-worthy and a must-have. 
Play Clan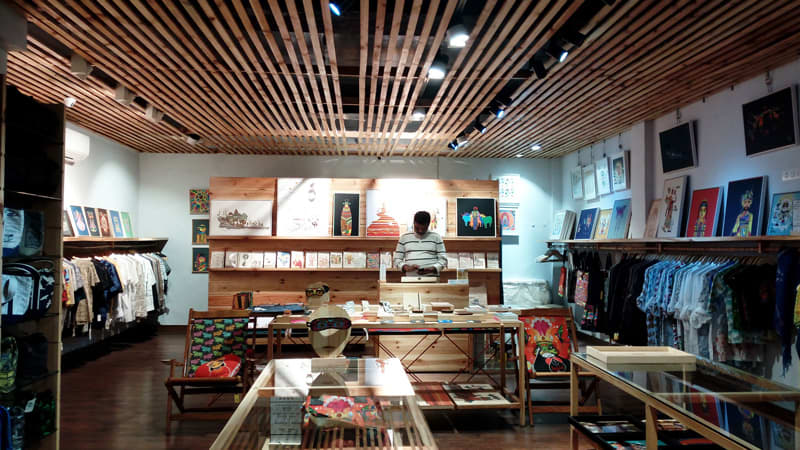 Picture Credits: Ashwin Tahiliani
Play Clan fuses graphics with craft to narrate visual novellas that draw inspiration from the world around us. What's more? These guys use an illustrative whimsical style to create collections across 'Fashion', 'Home', 'Accessories and Art', unraveling traditional folklore with a contemporary reinterpretation. Do not give this one a miss if you're looking for some really cool stuff peeps!
Stones and Silver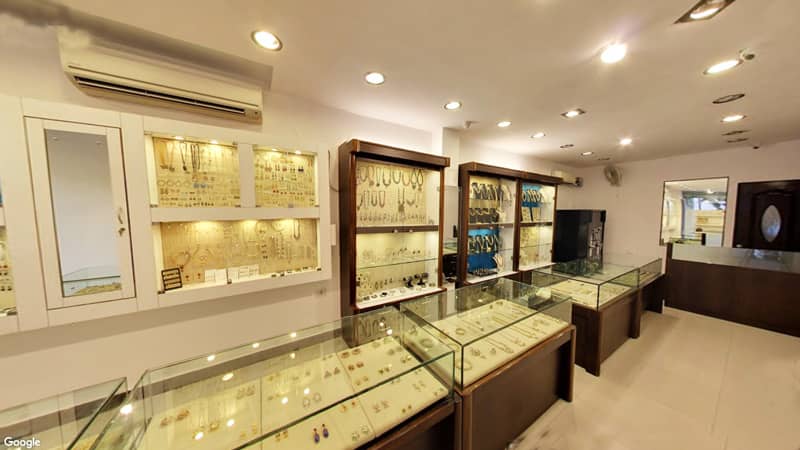 Pretty new in the area, Stones and Silver is already getting noticed for its exquisitely beautiful sterling silver, with gold plating, jewellery. Intricate pendants, using semi-precious gemstones like ruby, gamut, emerald and jade with gold filigree on them are very classy and graceful pieces. A wide range of chokers, bracelets, neck pieces and earrings are also showcased here. Already tempted to tug open the purse strings? Go for it!
Almirah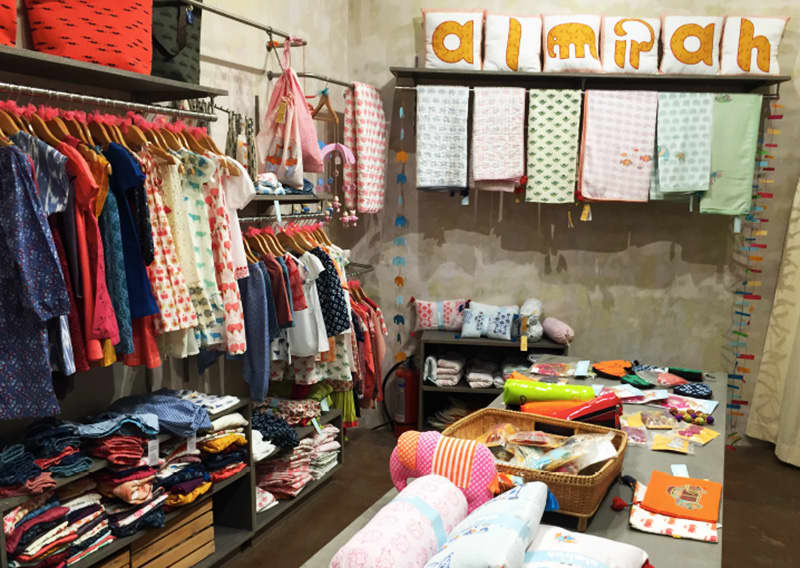 This adorable store makes clothes, bedding and accessories for children aged between 0-12 years. These guys believe in contemporary design with an Indian edge. The charm of their handmade products remains fresh with their customers and the uniqueness makes sure that they stand out from the crowd of other sellers of children's goodies.
Outhouse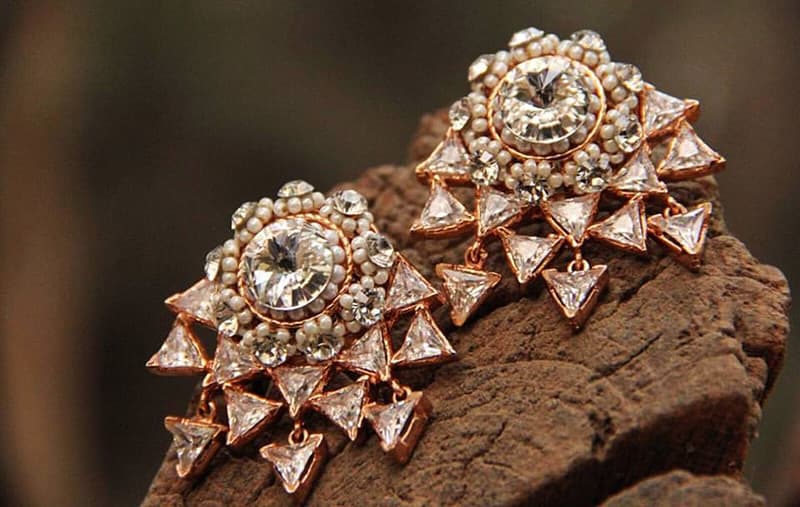 This trendy house of jewelry houses some really hep pieces for all you pretty women out there! Check out their chokers, trinkets and bib necklaces for a bold yet subtle look. They say that diamonds are a girl's best friend, yes, but their gold accessories are just oomph! These pieces will make you forget the traditional 'Maa ke Kangan' and will redefine the divine metal in a happening style!
Mehar Chand Market is one of the most exclusive and stylish markets Delhi can boast of! If you're a discerning shopper, then you must head straight here.