Step Aside Boys, Check Out These Dope Women Biking Groups All Around India!
All the rad girls who want to fulfill their dreams of joining an all women biking group, this one's for you! Women are dominating it all and with these groups, any stereotypical claims that "bikes are a man's toy" will definitely be shattered! Not only Delhi, we bring to you some inspiring women biker groups all across India!
The Bikerni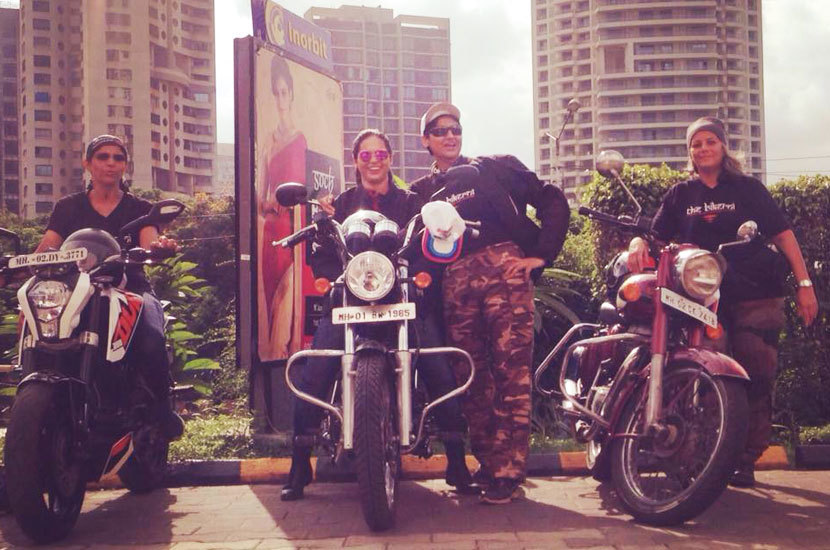 One of the initial all women biker groups in India, The Bikerni kicked off in 2011 by Urvashi Patole. The group was an initiative for all rad women to come together from all over the country to go on biking tours, show off stunts and have bike races. The Bikerni also has a Limca Book of World record 2013 for being the largest all women group to ride to Khardung-La, the highest motorable mountain pass. To be a member of this group, one has to complete three rides with the members. You can ride any bike as long as you've got the passion in you to ride!
Join Them Here | http://bit.ly/2nd94lO
Hop On Gurls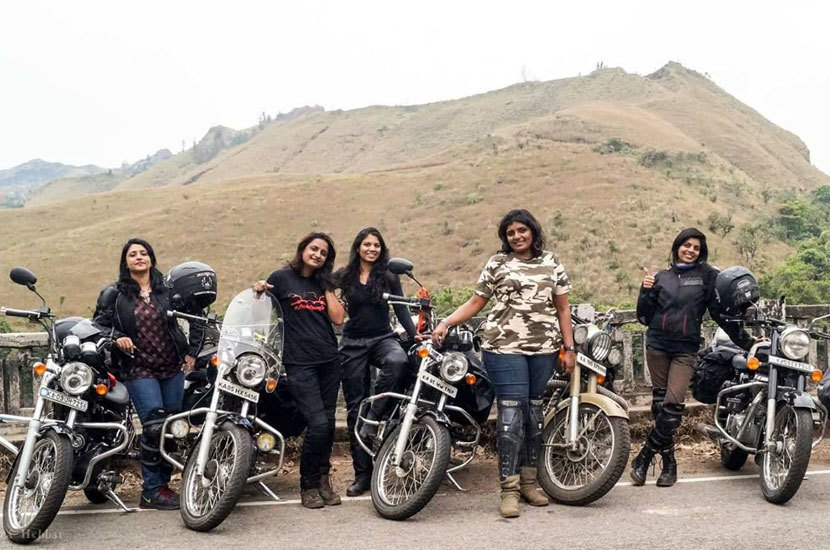 Hop On Gurls is a biking group which ignited in 2011 in Bengaluru. Revolving around Bullet women riders, this group is for the love of bullets! Centered exclusively on the Royal Enfield cruiser motorcycles, the group is an e-start for all those women who have just bought one or are planning to buy a Bullet! The women riders encourage each other with tricks and tips and also organize trips every three months. Not just Bengaluru, it's also spread in Pune and Mysore which is plain awesome!
Join Them Here | http://bit.ly/2mOJeYf
Lady Riders Of India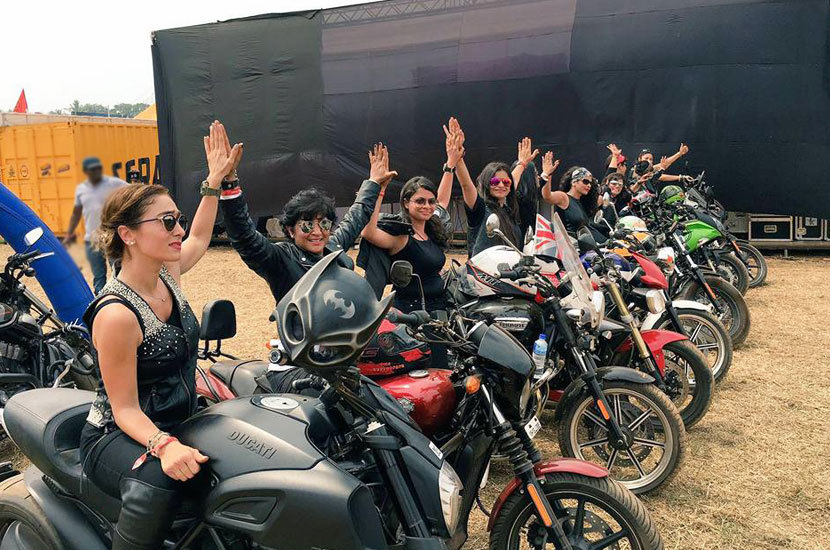 Here's something for all you women super bike enthusiasts! One of the most recent groups formed by Maral Yazarloo from Pune in 2016, this one is for all the women loving bikes above 650cc. The women in this group have a need for speed and have the courage to ride across the country. They have members from cities like Mumbai, Pune and Delhi and a trip planned spanning the length and breadth of the country as well with international trips on the cards. To be a member of this group one has to cover 10,000 kilometres!
Join Them Here | https://www.facebook.com/groups/1483214541986651/
Biking Queens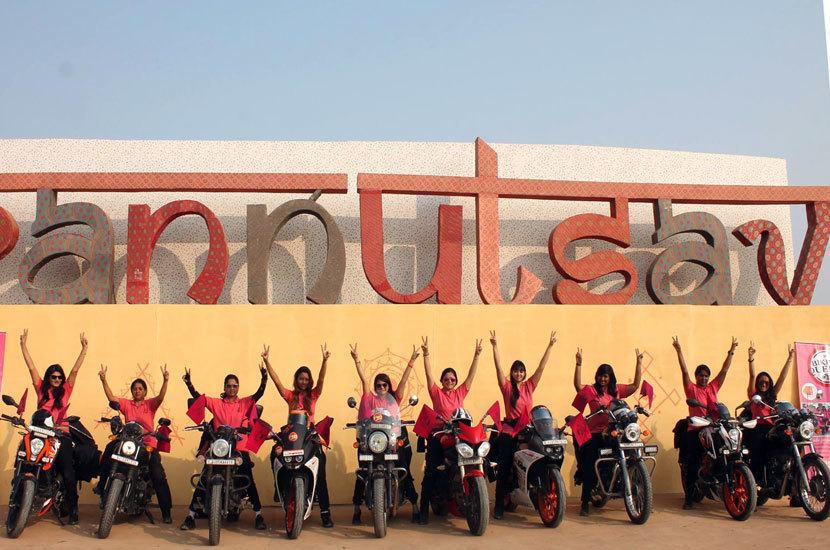 The Biking Queens was started by Dr. Sarika Mehta in 2015 in Surat, Gujarat! It is one of the most known and impressive female riding groups in the Women Motorcycle Riding Groups in the nation. Sarika came up with this idea to bear respect for women biking and reveal the true potential of women in Surat! The Biking Queens are a total of 45 women who believe in "Passion-respect-Contribution". Not just riding they also believe in working for the society's welfare so all the rad ladies of Surat, get your rides out and join the clan!
Join Them Here |  https://www.facebook.com/BikingQueensSurat/
Lady Bikers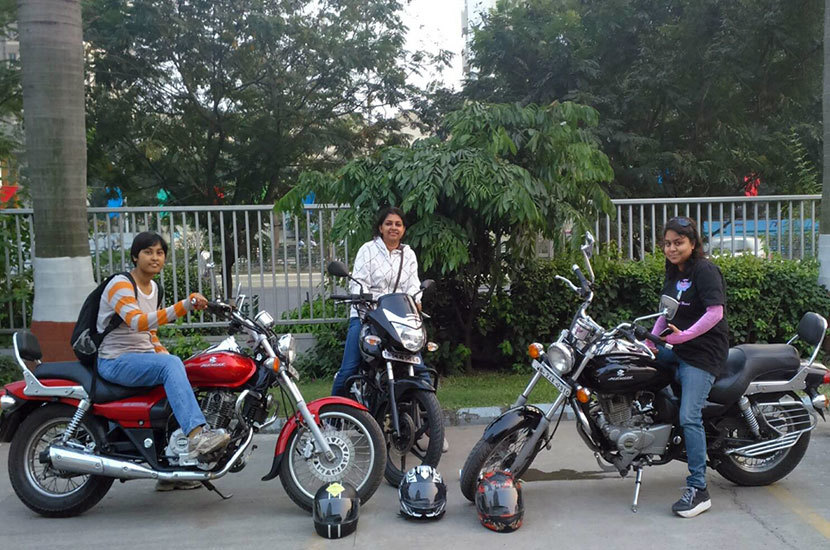 Initially started with the name of Bengal Lady Bikers, this group was only based out of Bengal but not just Bengal now they are spread all across India! Wanting to cover the hill trails of Uttarakhand to Kashmir, Lady Bikers want to conquer it all. They also go solo tripping (yes, that's right!) and then make aware people about it on their blogs that inspire more women to ride bikes and gives them the courage to do so! Their motto is "don your helmets and get going!" So what are you waiting for? Get on your bikes out now.
Join Them Here |  https://www.facebook.com/ladybiker13/
Riderni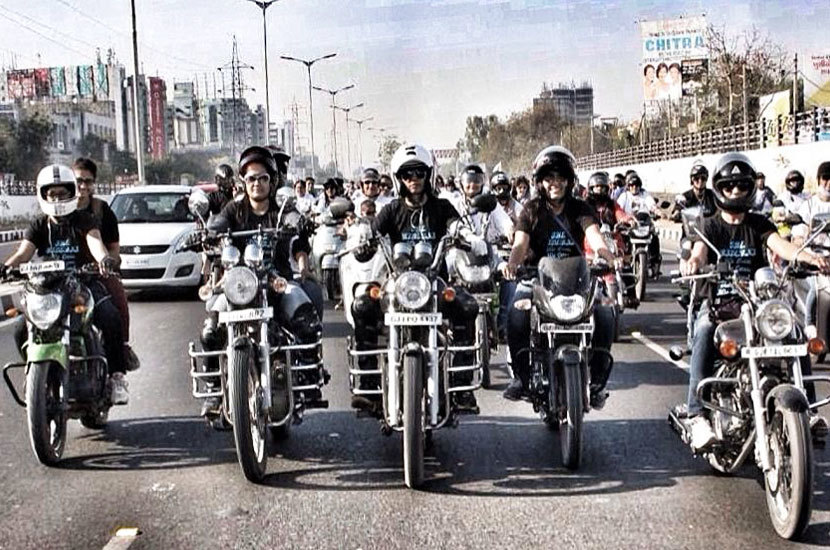 Riderni was formed by Anjaly Rajan in Ahmedabad in the year 2012. Riderni is all about exploring new destinations and wanting to cross your boundaries as a biker. Riderni was only started with four women riders, who believed in women riders! Now they are 20 women riders traversing through India! All the women ride a bike of more than 200 cc and have the same biking spirit! Not just biking they have also been a part of substance abuse rally!
Ladies Of Harley
Sister of the Harley Owners' Group, Ladies of Harley (LOH) is a riding kick ass group for all the females who love their Harleys. Ladies of Harley is all about having fun, being creative and sharing their fondness for Harleys. They are from diverse backgrounds and encourage and support female riders and believe in freedom, on roads or off roads! Join this group and show your love for Harley! Also they were seen at India Bike Week 2016 to celebrate womanhood.
Join Them Here |  http://www.soundharley.com/HOG/Ladies-of-Harley
So now that we've given you some serious biking inspo, head on over!