When life gets busy, we crave for a vacation. And a vacation full of adventure, peace and solace is all that can revamp our mood and prep us for our hectic city life. So today, we bring to you a list of hotels situated in the vicinity of India's legendary national parks. Read, book and head over for an indelible excursion and a lavish stay!
1. Tiger Camp Resort in Jim Corbett National Park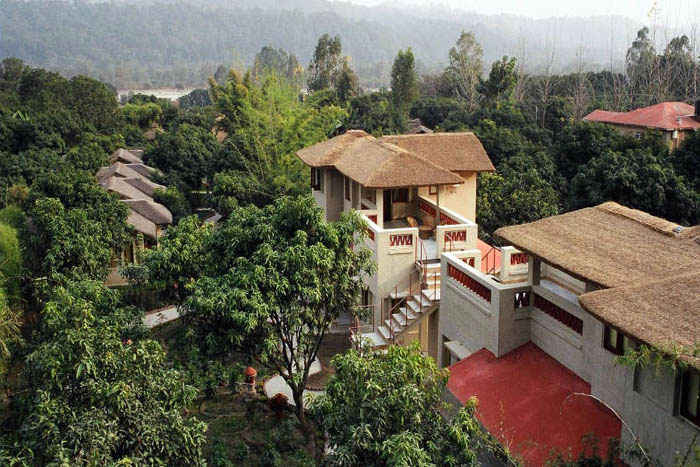 Situated on the periphery of Jim Corbett National Park, Tiger Camp Resort is a deluxe hotel that offers deluxe cottages and superior rooms. Surrounded by thick jungles on one side and the long, winding river Kosi flowing on the other side, the resort is a wonderful location to stay at while you're out on a wildlife weekend gateway. So head on over if you are looking to experience a stay amidst the lush green beauty of jungles!
Book Online Here | http://www.corbettnationalpark.in/tiger-camp-resort.htm
2. Hotel Ranthambore Regency in Ranthambore National Park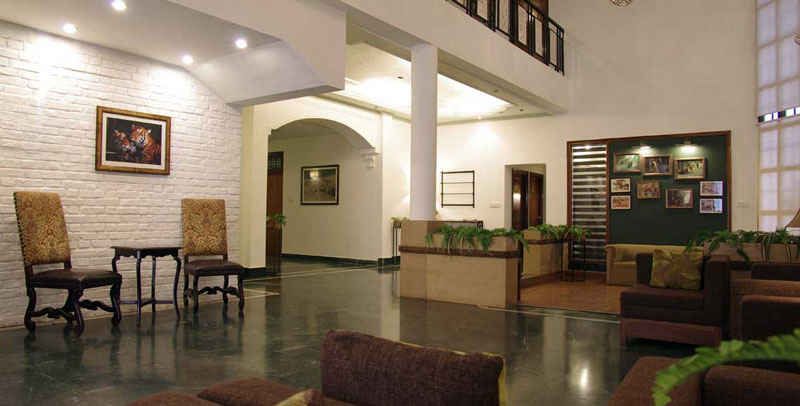 One of the largest national parks in northern India, Ranthambore is known not only for the famous Bengal Tigers, but also Noor, Machali, Star Male - et al. Located a stone's throw away from the Ranthambore National Park, Hotel Ranthambore Regency combines the woodsy aura of the surrounds with plush interiors to give you a pure Rajasthani feel. Here, you'll be closer to nature while staying in the lap of luxury!
Book Online Here | http://www.ranthambhor.com/
3. Dubare Inn Resort in Nagarhole National Park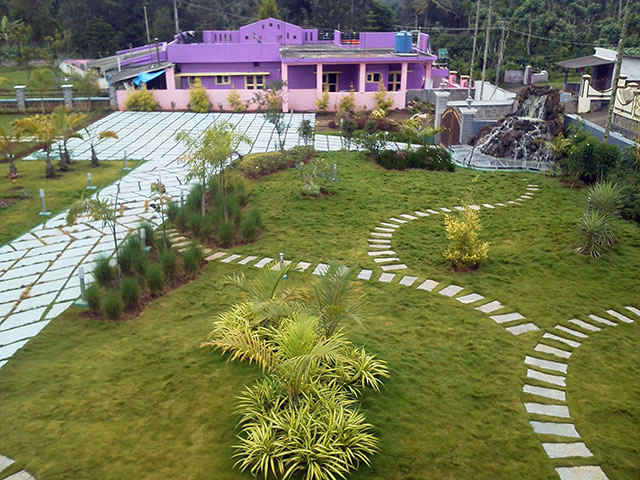 The rich forest cover, small wooded hills, rivers and valleys, and a healthy ratio of tigers and elephants, Nagarhole National Park is a must-visit World Heritage Site. With the Dubare Elephant Camp right across the resort, Dubare Inn Resort provides you with cute little cottages to stay in and an opportunity to live the adventure. Situated on the banks of river Kaveri and surrounded by the lush greenery and cool atmosphere, a stay here would certainly be an unforgettable one!
Book Online Here | http://dubareinn.in/index.html
4. Kings Lodge in Bandhavgarh National Park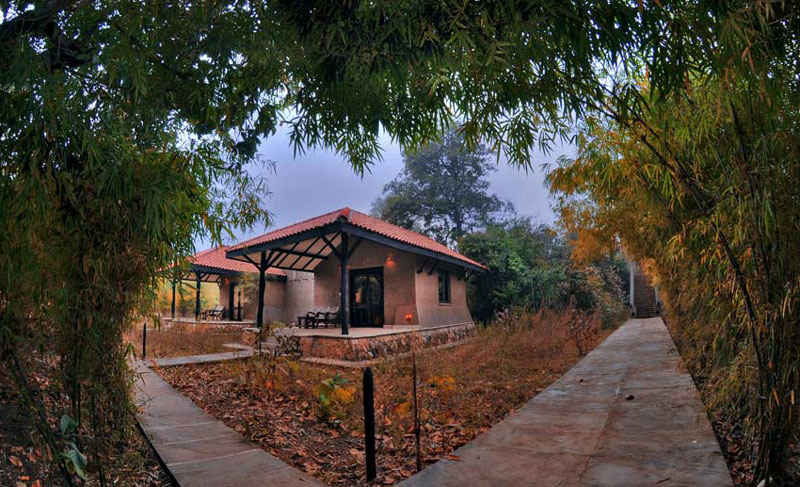 Nestled between the two Sal-tree forested hills of Bandhavgarh National Park in a large natural forested estate of 14 hectares in Rancha village, Kings Lodge is the closest you can get to this beautiful national park. With huge and lavish cottages providing great ambience and privacy, junketing here would undoubtedly be a good decision. With all the opulent facilities at your service, go get treated like a king at the Kings Lodge!
Book Online Here | http://www.kingslodge.in/
5. The Kaziranga Resort in Kaziranga National Park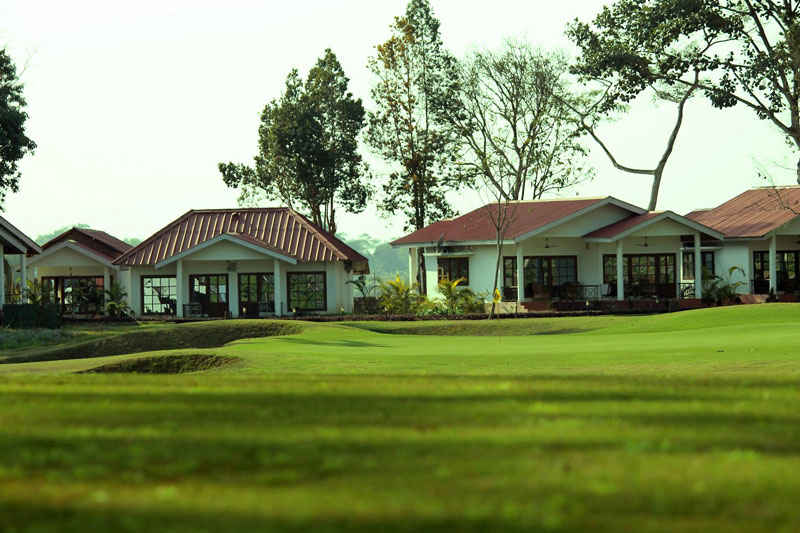 Situated just a short walk away from the Kaziranga National Park, The Kaziranga Resort is a fairly new resort in the serene environs of this World Heritage Site. Offering first class comforts with personalized services, this resort promises you a stay full of warmth, rendering you rejuvenated away, from the maddening crowd. Pay these little cottages a visit, and you'll keep revisiting for all the right reasons.
Book Online Here | http://kazirangaresort.com/