Stationery Lovin' - 5 Cute & Quirky Things We Spotted @ Hamster in Khan Market
If you look at stationery the way foodies look at pizza, then this one's for you! As stationery buffs ourselves, we're always hunting for gorgeous variety of it and it was during this search, that we stumbled upon Hamster in Khan Market. 
Hamster already has a store in Bangalore and Mumbai and propped up in Delhi about a year back. The store houses the cutest, prettiest and the most offbeat stationery and other essentials - believe us it will be difficult to not be swayed by everything you set your eyes on. Here are 5 of the most quirky stationery that you're not likely to find anywhere else. 
1. Cutesy Gift Wrap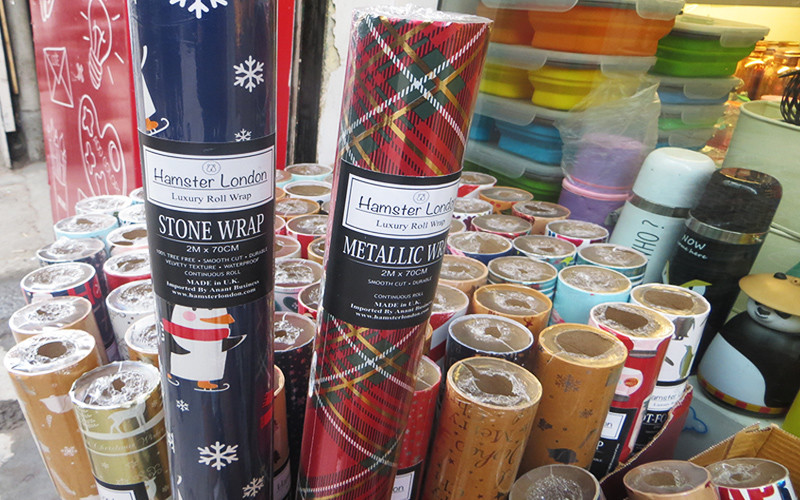 Okay how many times have you tried to find beautiful gift wrapping paper but failed?! Not anymore we say! Hamster has pretty paper wraps for almost every occasion. They even have stone paper wraps *yup!*. Hoe cool is that! To top it all, they've come up with a fun range of christmas-y wraps and they're certainly a must to wrap all those secret santa gifts! 
Price | Starting from Rs 250
2. Scented Backpack Buddies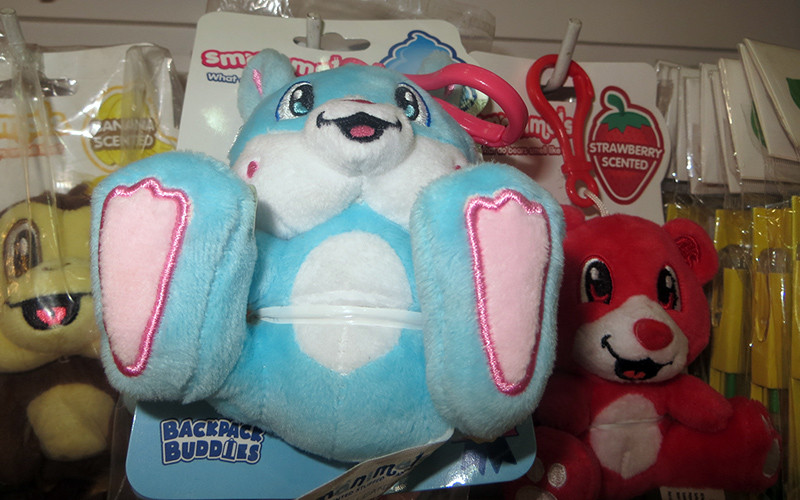 Stuck in a stinky place? Don't sweat! Hamster's scented backpack buddy will be there at your rescue. These are little animals that smell good, amp up your otherwise dull backpacks and keep you covered in troublesome situations. We've got our buddy by our side, do you?
Price | Rs 450
3. Popsicle & Magnetic Pens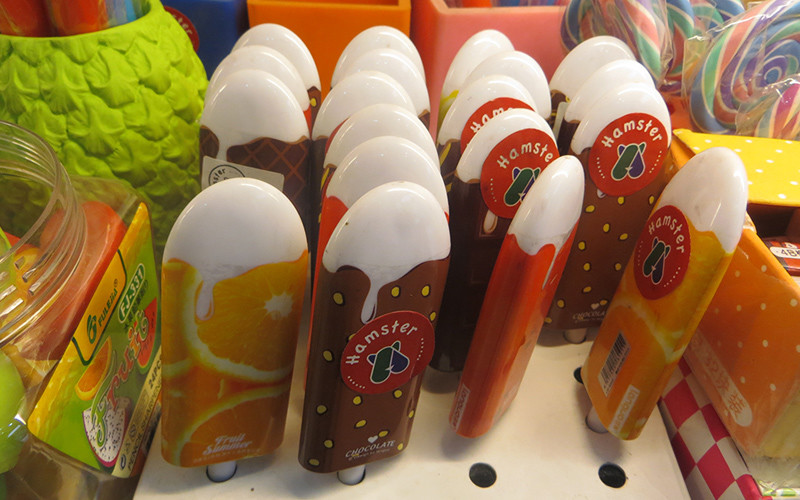 When the usual pens get too mainstream, make your way to Hamster in Khan Market. They've got pens in the shape of popsicles, chocolates and even magnetic pens that you can hang on your fridge or anywhere else. Trust us, these pens are worth having for they'll nudge your will to write all the more!
Price | Starting from Rs 150 
4. Fancy Erasers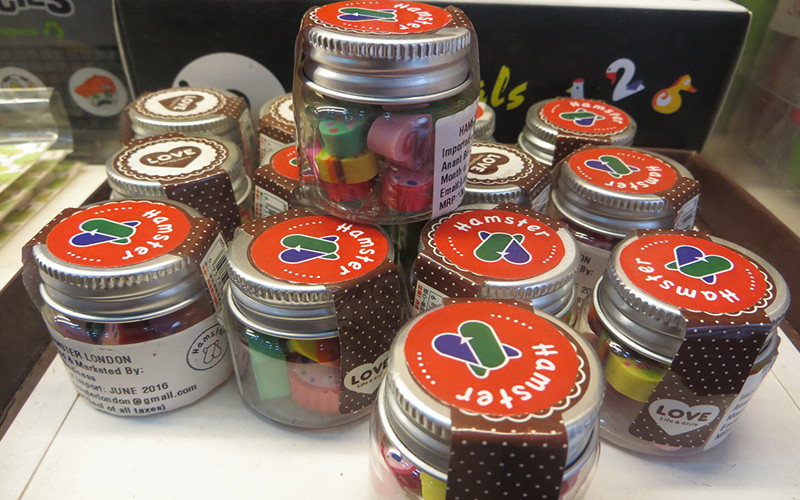 We get it, the basic sharpeners and erasers do get boring sometimes and nobody could understand this better than Hamster. To quirk it up, they have pretty erasers in the shape of flowers, bears and little animals *aww*. A pack of this wouldn't only make a good gift, but is indeed a keeper. 
Price | Starting from Rs 150
5. Pretty Notebooks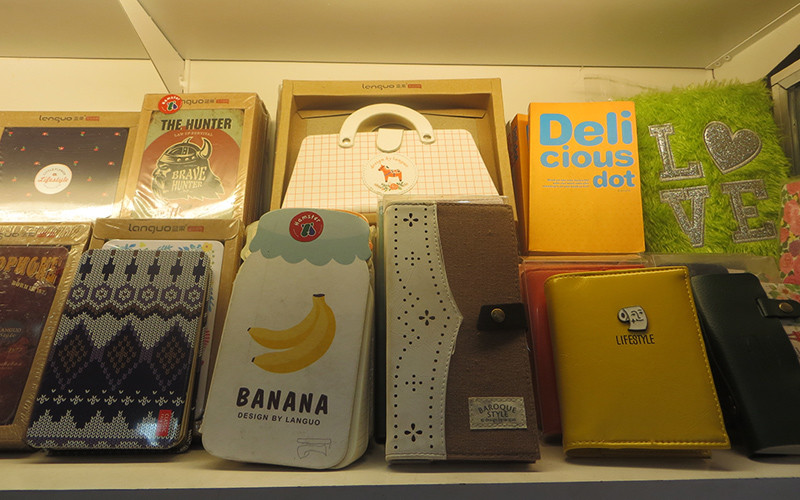 The notebooks and diaries that are found here are absolute pure love. They have stacked up Paris inspired diaries, floral diaries and even metallic diaries! So if you've got a diary fetish, head on over!
Price | Starting from Rs 450
Besides this, they have so many other things like quirky clocks, cutesy iphone covers, fruit shaped pouches, washi tapes, moustache straws and more. Go score! 
Location | 4/A, Middle Lane, Khan Market 
Browse Through More Images: