Statement Rings, Jhumkis & More: The Best Jewellery We Found In GK I For Under Rs 200!
We've never shied away from profoundly expressing our never-ending love affair with junk jewellery, and our latest visit to GK I's popular M Block Market has only confirmed what we always knew! The market has become a niche for a host of large jewellery shops (with large price tags too, of course), but ironically enough, in front of most of these showrooms you'll find a bhaiya with a large tray and a stand or two, displaying his own equally gorgeous earrings, rings, maang teekas and necklaces.
Walking through the two parallel gallis of the market on a rainy Sunday afternoon, we found ourselves drawn to each and every jewellery stall! And luckily, we've compiled a list for you with all the treasures we found below for a mere 200 bucks (and your bargaining skills will always come handy!). Take a look!
Filigree Earrings: The Perfect Combo Of Gorgeous & Elegant That You N E E D!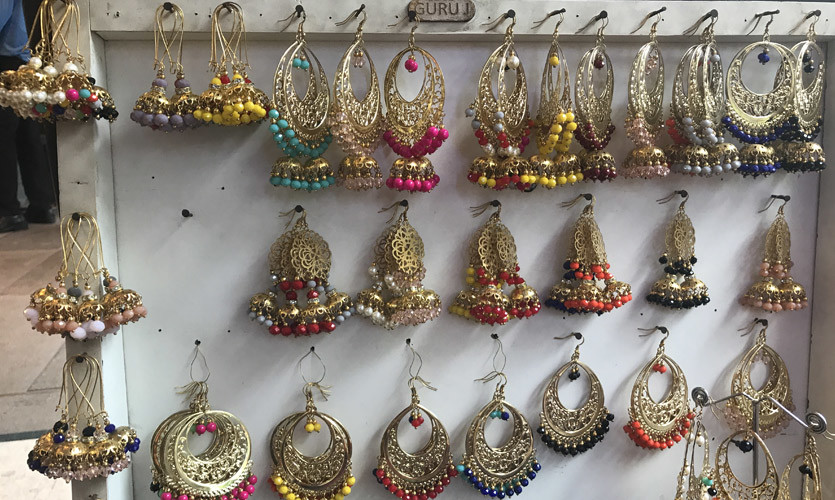 If there's one thing that's been constant among the street sellers at GK I, it's gold earrings with magnificent and detailed filigree work. All of the bhaiyas make these in a large variety of designs, so don't narrow down on a choice until you've walked the entire market and seen the works of 5-6 sellers spread around there! The best part is that these are easily customizable - add a jhumki there, change the colour of the beads, or ask for them to be long enough that they dangle till your shoulders - the world of filigree earrings is your oyster ladies!
Starting Price | Rs 100
Kundan, Polki & More – Shaadi Season Sorted!
Of course, we all want to be Deepika Padukone-esque and adorn big Kundan chaand baalis to go with our pwetty-pwetty lehengas, but excuse me, our wallets may be a leeeeedul bit too empty for that, oops! But yay, GK I has ensured that we don't fall off the fashion bandwagon despite our dwindling resources. Kundan earrings never fail to impress and the ones we spotted were absolutely gorgeous too (some very similar to what those Sabyasachi models wear, mind you *major heart eyes*). 
Another thing that stole the show were the Afghani-style earrings, which strike the ideal balance between colourful and classy. Apart from earrings, there were also a few options in maatha pattis and maang teekas. Go, go, go, glam up!
Starting Price | Rs 200
Oxidised Silver FTW!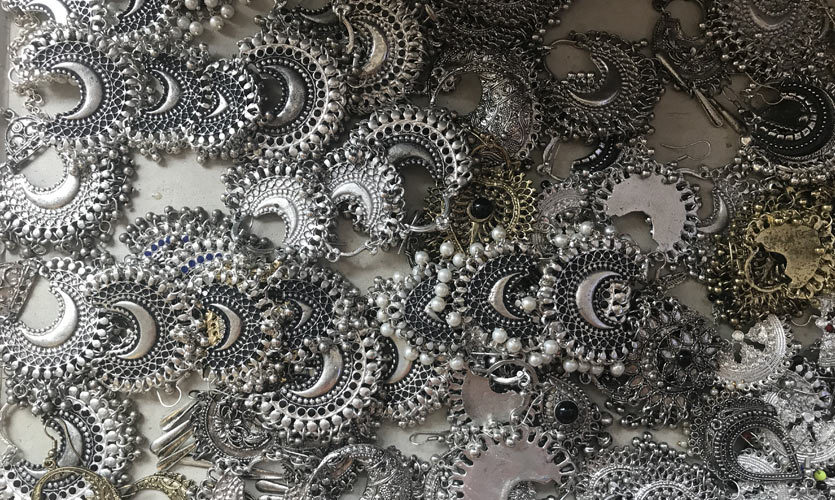 Kundan and polki is all fancy-shmancy, and shaadis toh come along just once in awhile, haina, so it's those evergreen jhumkis and metal earrings that save us on days when we're too lazy to dress up properly and need a quick-fix to our look. They're available in many shapes and sizes, and as mentioned above, the best part about these jewellery sellers in GK I is their willingness to customize. 
The same pair of jhumkis could very well look different if you just get different coloured beads put in with stones or ghungroos studded beneath them. It couldn't get any easier! Oh, and don't miss the simple yet sophisticated bangles in silver and gold - they're a staple in a woman's wardrobe!
Starting Price | Rs 60
Ring-o-Bling!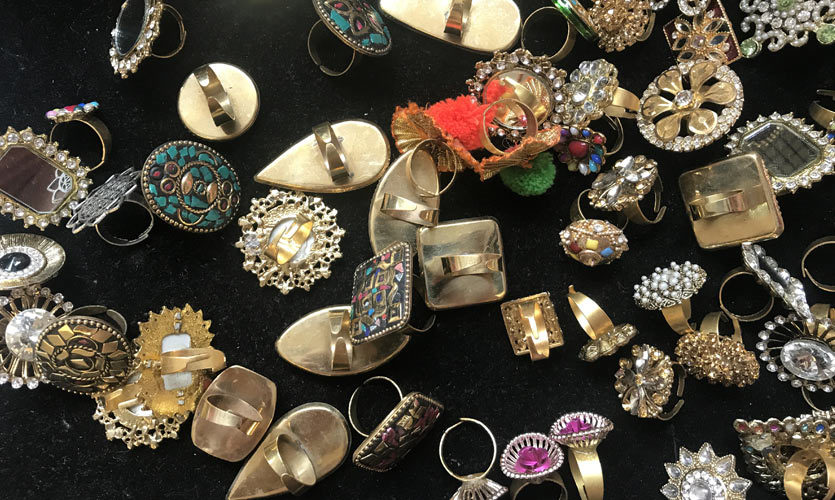 We have a low-key obsession for large, fashionable rings and not only did we find coloured ones in GK (turquoise, red, green – oh so pretty!) but also cocktail rings for weddings and elaborate dinner parties (in Kundan, too, to match those earrings we wrote about above!). One of our favourites were the rings with silver mirror work - which we happily snapped up ASAP!
Starting Price | Rs 150
Beaded Necklaces For A Pop Of Colour!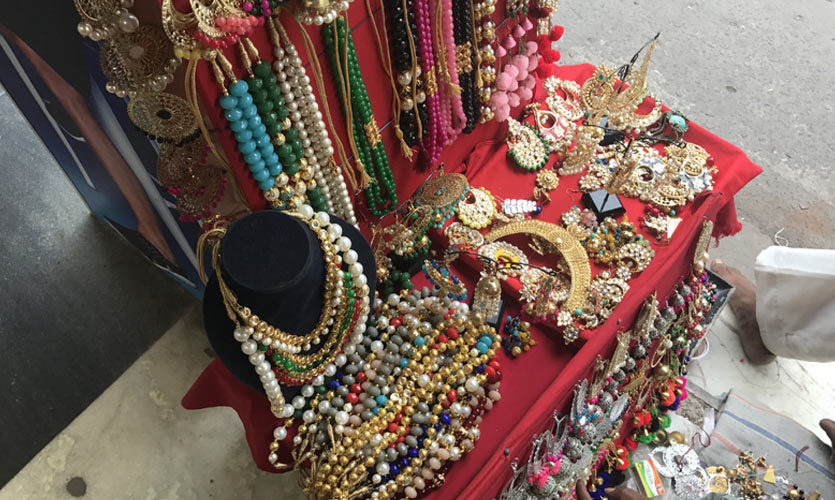 Thought most of the necklaces tended to be on the higher side in terms of price, we did find a few maalas we thought would look great work over a solid coloured base. Once again, you have the liberty to choose whichever colour of beads you like best and also determine the length of your necklace exactly as you'd like it!
Starting Price | Rs 100
We filled our shopping bags full of all the most delicate and pretty accessories AND managed not to run through our entire salary - come on by for your share!