Starting At Just Rs 299, Check Out These 8 Places For Sheesha Under 500 Bucks *YAY*
There's no better way to chill than unwinding over some flavourful sheesha in the company of your best buds. There's something in that rhythmic gurgling of water and the aromatic haze around you, that helps keep all the worries at bay. Coupled with great food and stellar company, sheesha makes for the best evenings!
While we know most places offering sheeshas charge a bomb nowadays, we found these affordable places for you to check out and puff away to glory without burning a hole in your pockets! 
1. Cafe Secret Society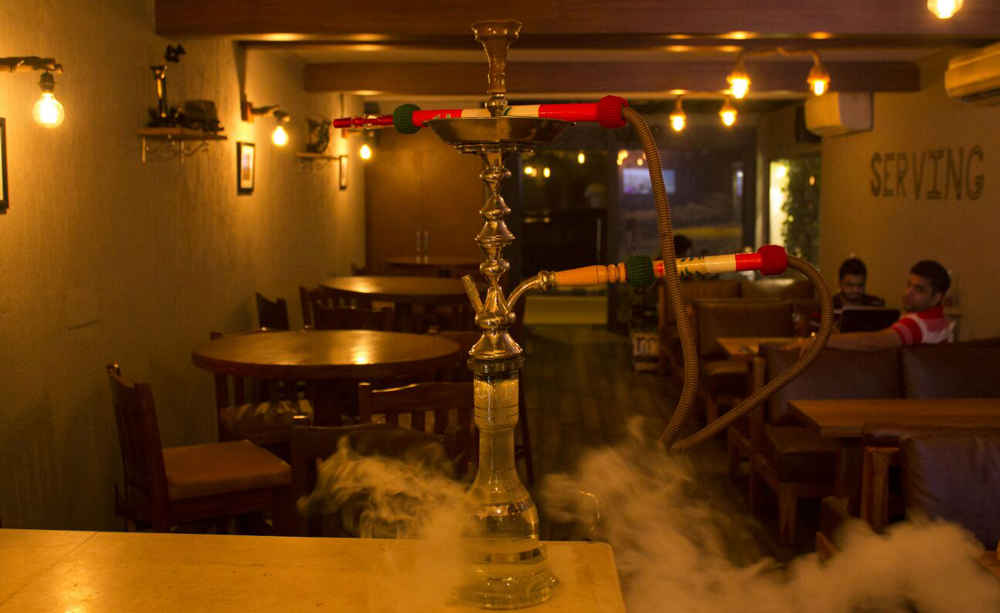 Known as a go-to for all those who want to get a taste of great grub and puff some superbly-made sheeshas on a comfortable budget, Cafe Secret Society is the ultimate sheesha place! Dishing out tasty Italian, Continental and Chinese fare, their food is filling and pairs well with any sheesha you may wish to order. They offer a great variety of sheesha flavours to choose from, with their Insta Mix Flavours starting at just Rs 299 *WOW* and Secretly Special flavours for only Rs 399!! Go try 'em out now! 
Price | Rs 299 Onwards
Location | E-131, Amar Colony, Lajpat Nagar 
Here's Their FB Page | https://www.facebook.com/cafesecretsociety/
2. Pirates Of Campus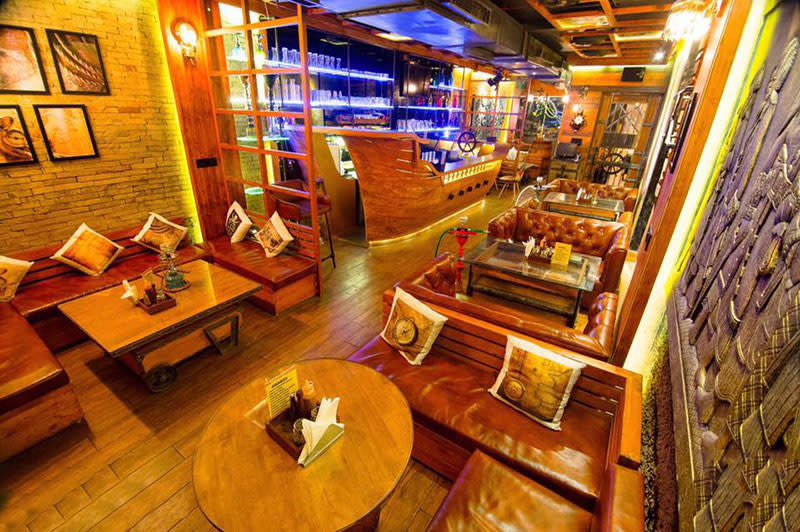 Pirates of Campus lives as per its name and stands strong amidst the buzzing streets of Satya Niketan. The interiors are bright and colourful and live up to its name with the theme and decor! Students throng to the place in huge groups and gorge on their delectable offerings that are super light on the pocket too! Their economical menu features a variety of dishes ranging from North Indian, Chinese, Italian and Continental cuisines. Their regular sheeshas are priced at Rs 350 and go on to Rs 500 for the Maharaja Hookah. Come swing by between classes!
Price | Rs 350 Onwards
Location | 1st Floor, Building 9, Opposite Venkateshwar College, Satya Niketan
Here's Their FB Page | https://www.facebook.com/pocsatyaniketan/
3. K Klub Cafe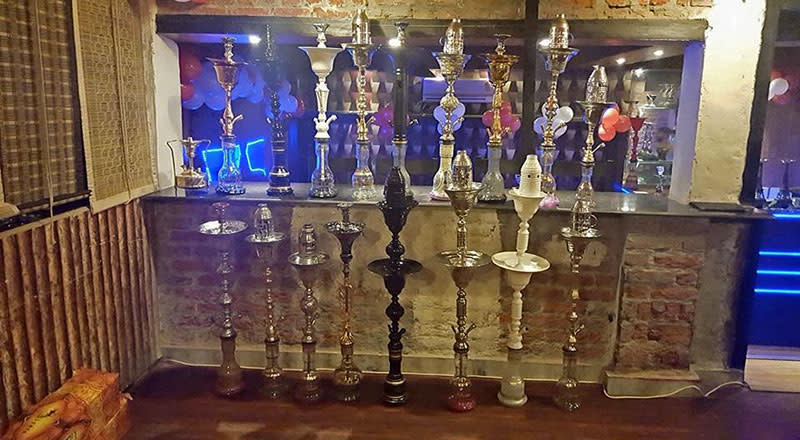 Located in the busy lanes of Amar Colony market, this one here is most frequented by youngsters who love to chill with their group of friends. With both outdoor and indoor seating with soft lighting and pop of colours, this casual restaurant serves Chinese, Continental as well as Thai cuisines that are light on the pocket. Coming to their sheesha selection, they offer an array of flavours to choose from at a price as low as Rs 300 and Khalil Mamoon for Rs 400 ONLY! *YAS* With a chill ambience and fun vibes, it's the perfect hangout spot!
Price | Rs 300 Onwards
Location | C-5, 2nd & 3rd Floor, Amar Colony Market
Here's Their FB Page | https://www.facebook.com/K-KLUB-cafe-n-lounge-526751970730694/
4. Blue's Cafe & Hookah Lounge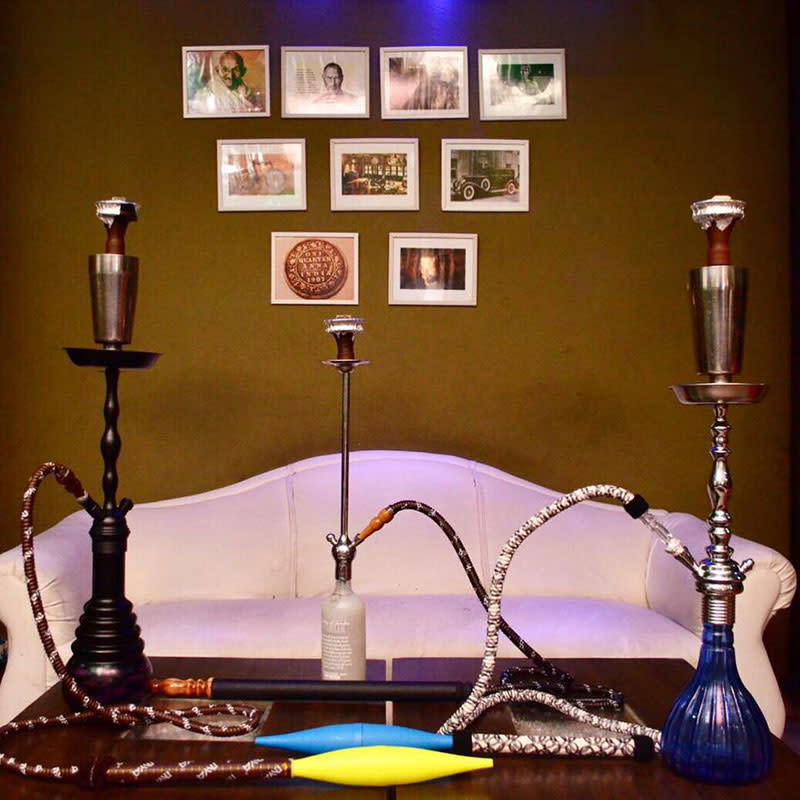 Blue's Cafe & Hookah Lounge in Dwarka is a nice place to unwind over some great puffs of sheesha. With soft lighting and an ambience that is dimly lit and cozy, the lounge is perfect for die-hard hookah lovers. Cost efficient and a hit with young people, they offer tasty Chinese and Continental preparations. Be sure to hit the place when you want to have a great time on a tight budget. They serve regular sheeshas at Rs 400 and have a slew of flavours you can puff at, while their Special Gold Hookahs are priced at Rs 500!
Price | Rs 400 Onwards
Location | E-561, Ramphal Chowk, Near Vardhman Star Citi Mall, Sector 7, Dwarka
Here's Their FB Page | https://www.facebook.com/Blues-Cafe-Restro-178235985554626/
5. Elation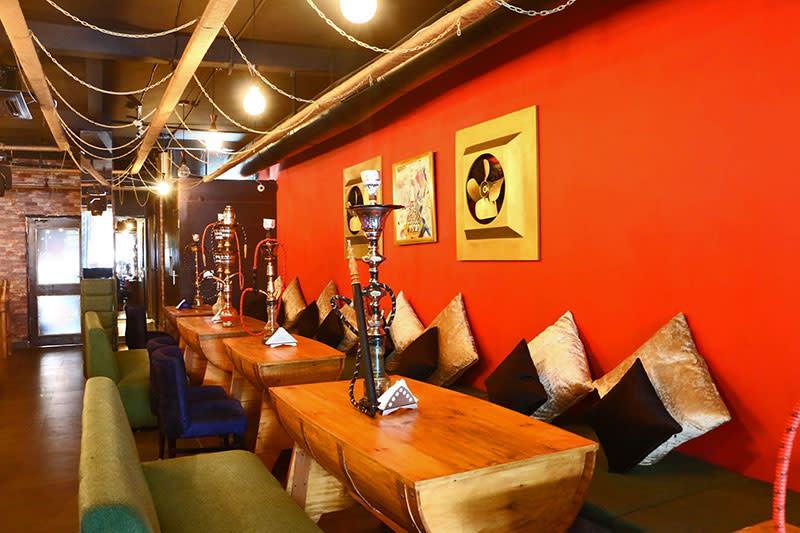 Located in the posh locality of GK I, Elation is one of the locality's most frequented haunt by the young and not-so-young alike. This bistro offers its diners a real authentic taste of North Indian and Continental cuisines. Low on the pocket and great when it comes to food, they make sure their patrons have a good time, every time. They have a great selection of sheeshas starting at Rs 449 for regular flavours and going up to Rs 499 for Deluxe Sheesha and Rs 599 for the Elated Sheesha menu! You gotta try this place out!
Price | Rs 449 Onwards
Location | M-32, 2nd Floor, M Block Market, GK I
Here's Their FB Page | https://www.facebook.com/ElationDelhi/
6. Off Campus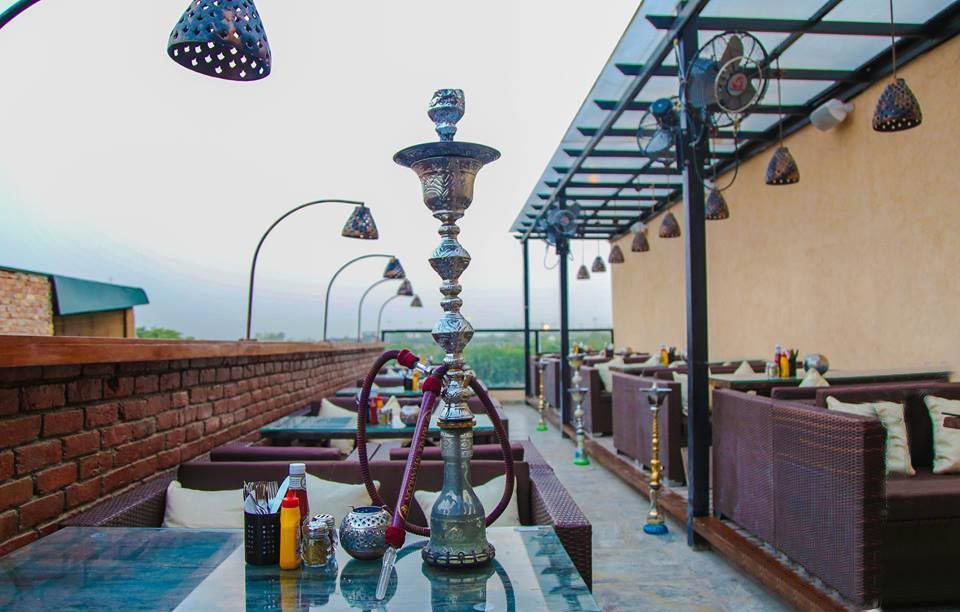 Located in the thriving streets of South Campus' foodie haven, Off Campus in Satya Niketan is a beloved joint with its spacious and pretty decor as well as the chiller rooftop seating. Railway lanterns dot the interiors with decorative glasses and lamps that hang upside down! They do their sheeshas well and have a pretty awesome array of Khalil ones that you take a drag of! Their regular sheesha starts at Rs 450 and offers a great variety of flavours! Their Premium and Off Campus Special sheeshas are priced at Rs 550! *OOH* You'll love it here!
Price | Rs 450 Onwards
Location | 284, Opposite Sri Venkateshwara College, Satya Niketan
Here's Their FB Page | https://www.facebook.com/OFFCAMPUSBISTRO/
7. Urban Hub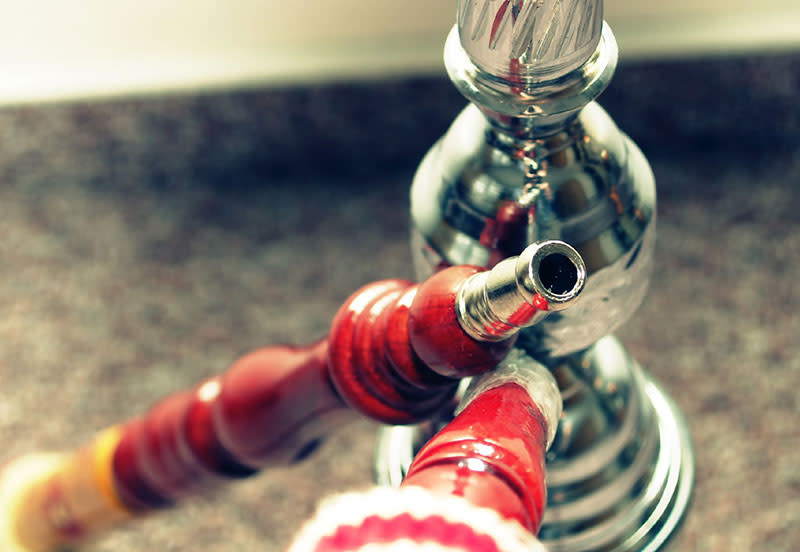 Urban Hub in Kamla Nagar is the perfect place to head to and chill over some great sheesha and delish fare! The ambiance is welcoming and the decor has a touch of contemporary that's chic, yet easy going. They serve delectable North Indian, Italian and Chinese cuisines at real affordable prices which makes it a great choice for the students as well! As for their sheesha, they have numerous flavours to choose from and no matter your choice, you will enjoy your pick. Their sheeshas are priced at Rs 450 for you to puff away at!
Price | Rs 450
Location | 1st Floor, 4/2, Opposite Raymond Showroom, Roop Nagar, Near Kamla Nagar
Here's Their FB Page | https://www.facebook.com/Urban-HUB-132154777374323/
8. 2 Bandits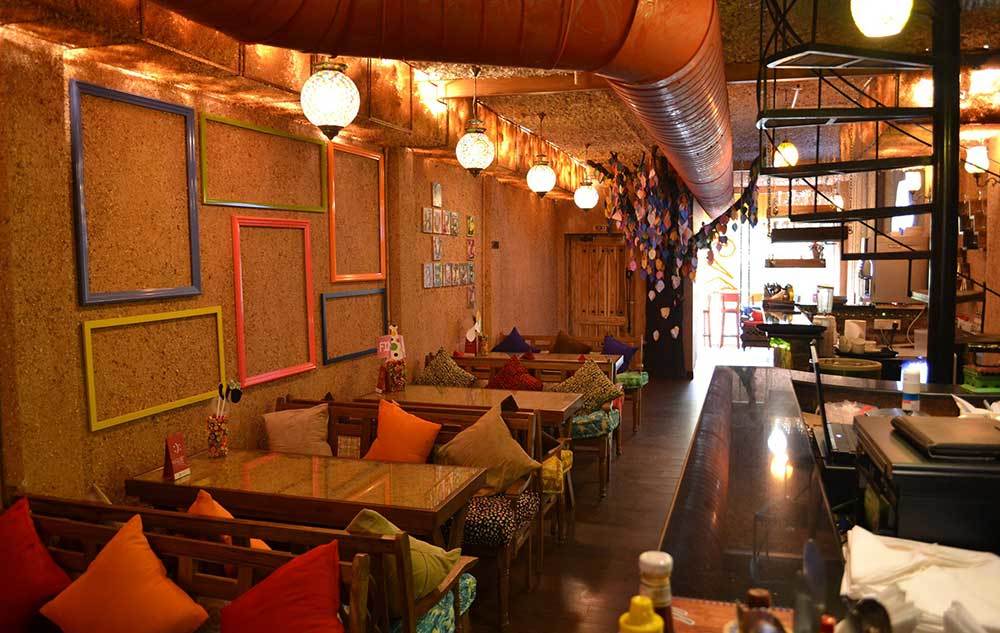 Another hot fave amongst the South Campus crowd and located bang in the middle of Satya Niketan, 2 Bandits is a beloved hangout for the young, wild and free - for obvious reasons. This resto-cafe with young vibes and colourful decor has quirky seating arrangements for its visitors. They dish out real yummy North Indian, Mexican, Italian and Continental delicacies along with a variety of finger food. Their exclusive sheesha menu offers flavourful sheeshas where the single flavour sheeshas are priced at Rs 450 while two or more mix of flavours would cost you Rs 495. 
Price | Rs 450 Onwards
Location | 16, 1st & 2nd Floor, Opposite Sri Venkateshwara College, Satya Niketan
Here's Their FB Page | https://www.facebook.com/2bandits.southcampus/
Go check out these places and let us know which one is your favourite in the comments below. Have a smokin' time!