Standing Stalwart as Gateway to a Massive Shaadi-Wear Market - Katra Neel Gate
Amidst the hustle of Chandni Chowk, there lies a historical gate. Built during the fight for independence, the Katra Neel Gate leads to an entrance to a new whole world of a wholesale cloth bazaar. After making your way from the most assiduous metro station in Delhi, you emerge as a superhero upon finally reaching your destination. You're welcomed to Katra Neel, with a huge gate known as the Katra Neel Gate holding historical relevance since 1857 (woah!). If tired by being pushed around by the crowd on your way in, you can stop for a quick snack/refreshment at the famous Chaurasia Snack Corner right at the entrance of Katra Neel. Read on!
A World of Its Own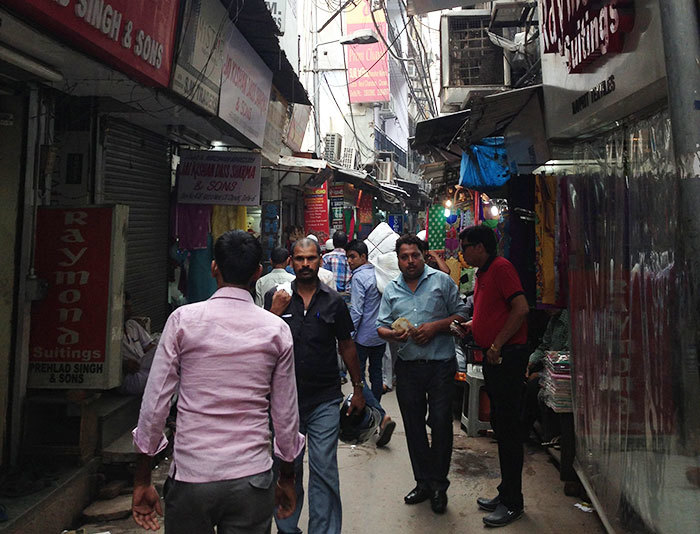 The market comprises a narrow lane, with a few cuts leading to clothing storages of shops lined throughout the congested lane. Cornered with tapered, old-style Mughal balconies, as you look up to take a deep breath, you end up getting a feel of the historical experience of shopping this place had to offer back in the day.
Did You Say Wedding?
The purpose of this wholesale distribution network is to sell wedding wares. As you make your way through, pushing or being pushed by the carriers of sacks full of clothes, you realize this is the end all of 'shaadi-shopping'. All the shops here are established in the same business, selling wedding attire for everyone and anyone!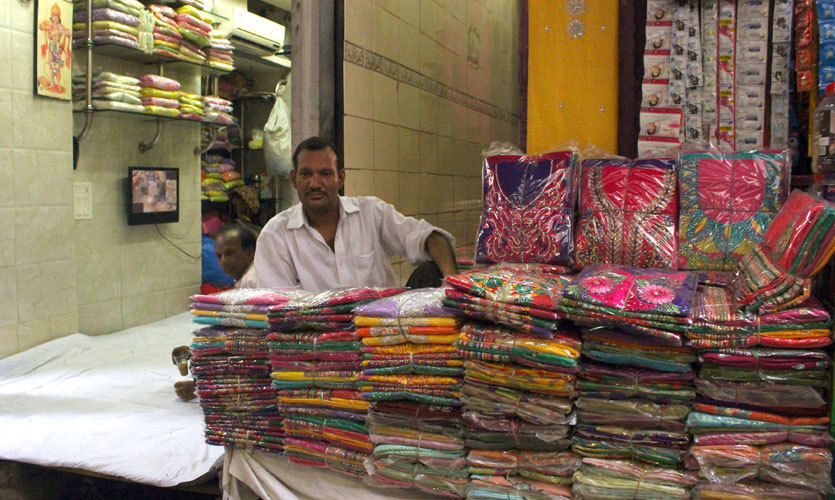 As soon as you decide what you want to wear on each function, you're tempted to buy matching jewellery from the next shop. From the casual, but trendy designer suits for shaadi cocktails to the ultimate exchange of vows, you can walk out with everything you need to look your best at an upcoming wedding.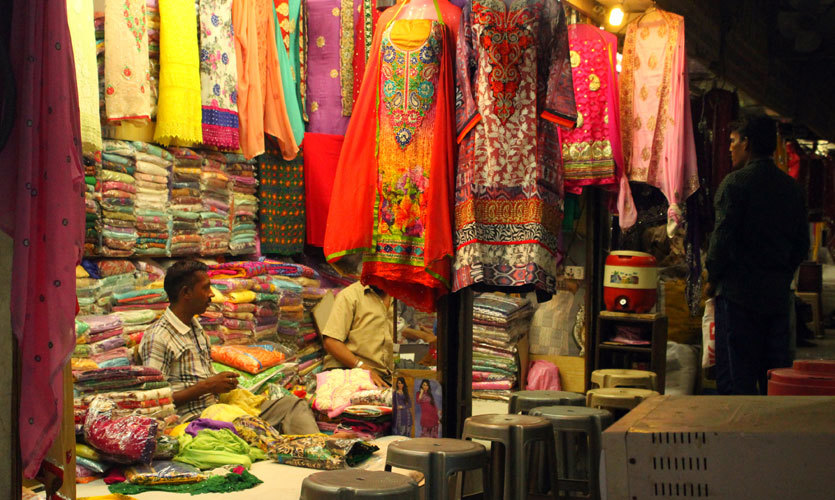 As for wedding attire for men, this market is famous for the first established franchise of Raymond clothing in India. The oldest Raymond outlet sells suits, kurtas and sherwanis, making it the one stop destination for wedding shopping for men. Nice!
A Stop to Thank God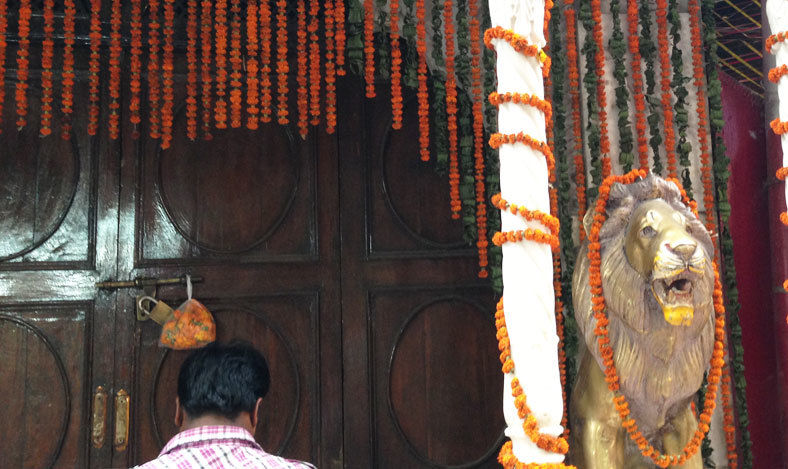 The chronicled market surprises you as you walk into a tapered street. With one of the oldest temples of Maa Kali, and other historical temples established during the struggle for freedom, the market gives you a quiet place to stop and reflect. These temples are well-maintained and guarded under the government protection of historical monuments.
Healthy at Katra Neel
Surprisingly, amidst the busy shopping sprees, you'll find shopkeepers offering their customers healthy snacks of salads and sandwiches! The famous sandwich-maker within the market sets up his stall next to the Kali Mandir, and offers fresh sandwiches made on the spot for his health-conscious customers. Similarly, you will find juice carts selling freshly-made sweet lemonade and orange juices across the market so you can keep the heat at bay!
Old is Gold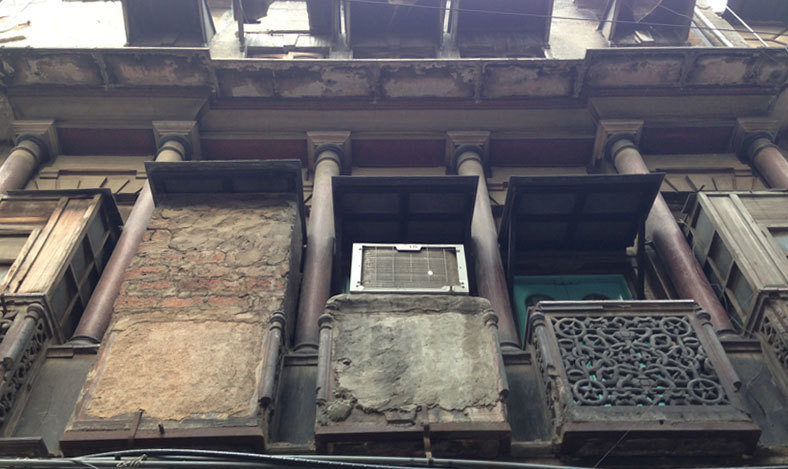 Shops making the maximum commotion in the market are the oldest wholesalers, established since the 1900s. From Vani Textiles, selling designer suits to Baldev Raj Kapoor Sons, known for exclusive salwar kameez and dupatta collections, and shops like Guru Kirpa Textiles for wedding lehengas and suits make the maximum flurry in the market.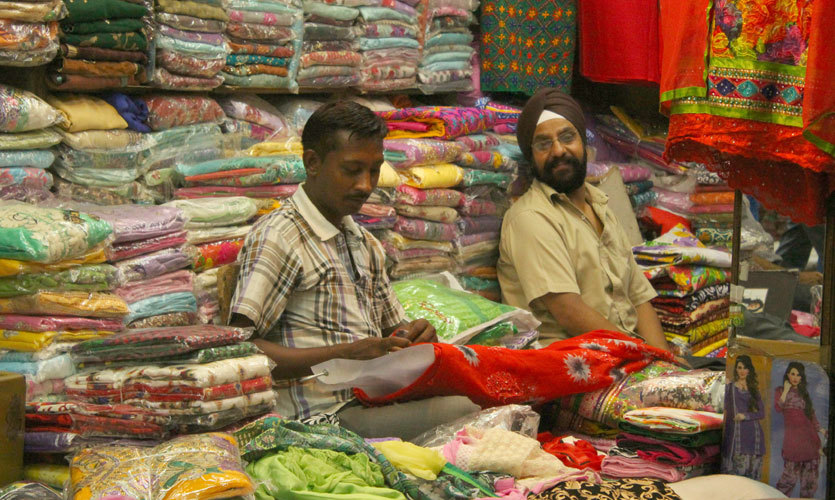 As you tick off most of the things from your wedding shopping list, you'll be shocked that you can buy the mehendi powder required for mehendi functions here as well. The famous monopolistic wholesaler in Katra Neel is the only seller of mehndi, inviting a great tumult to the market. With huge heaps of mehndi on display, you'll find scores of women bargaining for the best bulk prices. With a host of packed clothes, the kind shopkeepers volunteer to help you carry your flamboyant attire to your vehicles.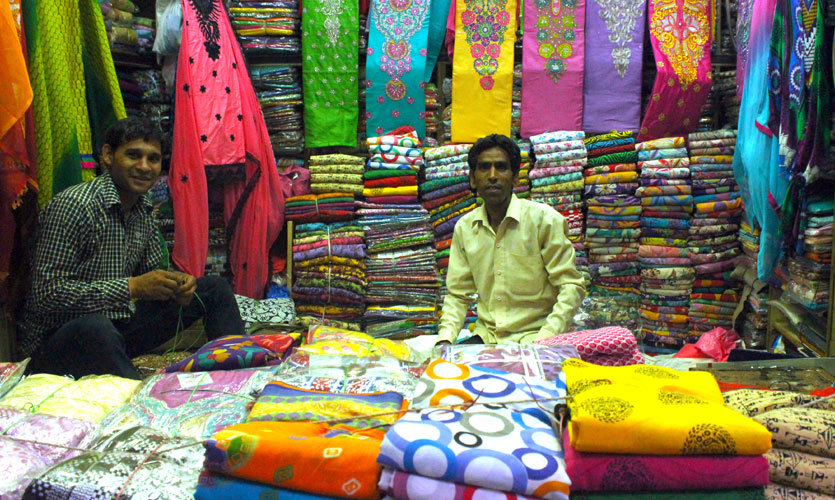 The experience of shopping at the Katra Neel Market is a flashback to the authentic Mughal markets of a bygone era and as you walk out of it, you feel as if you have walked right out of 1857! Come on over for bargain steals and a slice of old-world Delhi.