Standing Near The Nizamuddin Dargah, Let Us Take You Through Hazrat Inayat Khan's Dargah
Picture Credits: Pir Zia Inayat-Khan
Nizamuddin is the heart of Delhi's sufi world. Everyone's familiar with Nizamuddin Dargah and all the activities that take place around it but there are several hidden gems inside the Nizamuddin area that are often ignored. The Dargah of Hazrat Inayat Khan is one of those lesser known monuments. It is, in fact, a private property maintained by a trust and they have their own rules and regulations. Photography is strictly prohibited but anyone can go inside. 
Nizamuddin has its own charm but it remains a congested area, which is why Inayat Khan's Tomb and Dargah comes across as a surprisingly well manicured and maintained oasis. While the streets around it are narrow and clogged, the Dargah itself is a much more modern looking structure that is designed to perfection. The architecture is unique and is protected with high stone walls. There is always a guard at the gate and you have to ask for permission to get in.  
Some Snippets Of Trivia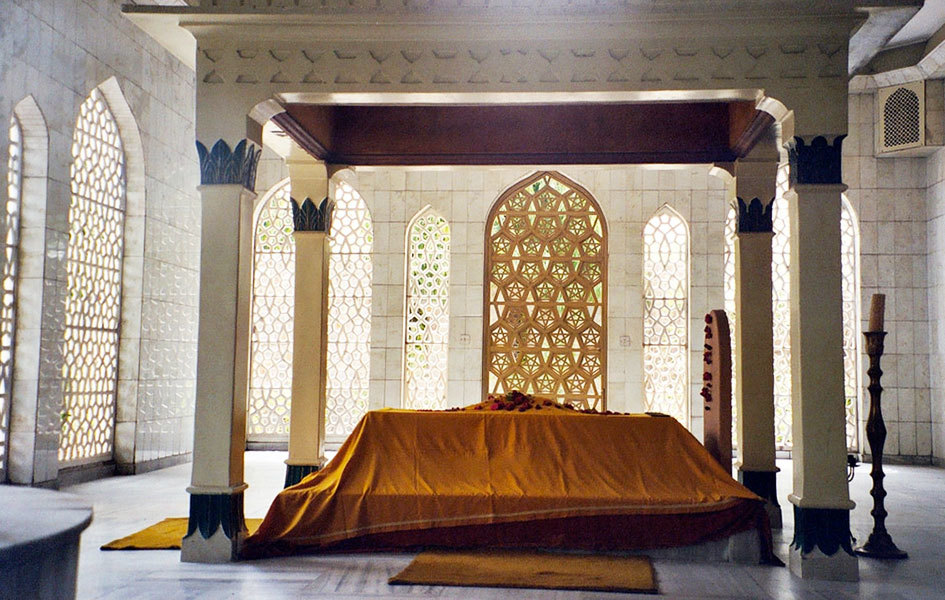 Picture Credits: Kenny D
Inayat Khan (1882-1927) was a major Sufi figure of the modern age. He worked to spread Sufism in the West and was also a Hindustani classical musician of reasonable repute. This is one of the reasons a lot of musical activities are organized occasionally in the Dargah and you may catch one of them if you're lucky! 
Although Inayat Khan spent a lot of time in the West, he decided to come back just before his death and choose a plot near the grave of his spiritual ancestor Nizamuddin Aulia to be buried. The goodwill and patronage he enjoyed is visible in this beautiful monument which somewhat stands out amidst the rest of the locality.
A Unique Structure

Picture Credits: Kenny D
As you enter inside the courtyard, you will find a small but well maintained garden. The marble structures will take you up to the main tomb which is covered with high marble walls decorated with intricate latticework. Tubs of floral plants are lined all along and you can have a good view of the entire locality from the top. 
Devotees from all over the world visit this place. They seek peace and listen to classical music here. It also has a small library full of eclectic books on Sufism and related topics and there are retreat rooms where visitors can relax and discuss. 5th February is the death anniversary of Inayat Khan and on this day every year, various cultural activities are organized. They hold qawalli sessions too, every Friday. 
Reaching Inayat Khan's Dargah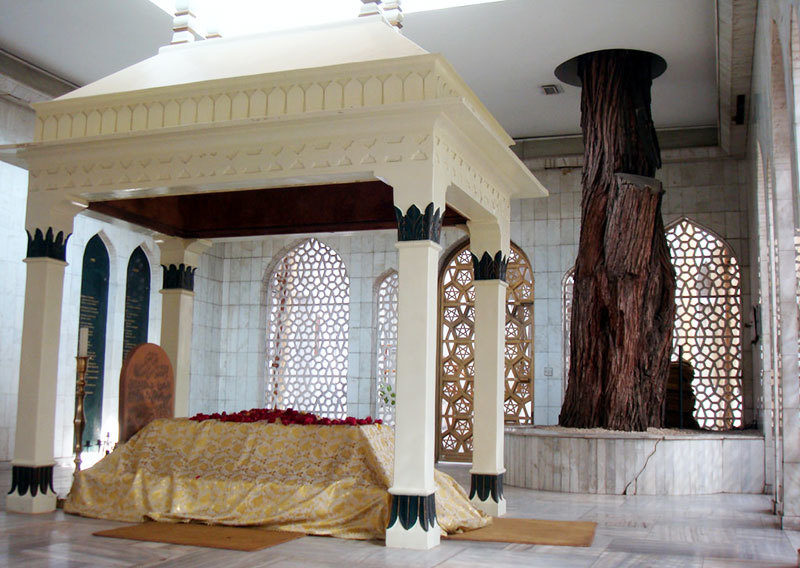 Picture Credits: Kenny D
The Dargah is not that difficult to locate. You can reach the Jawaharlal Nehru Stadium Metro and take a shared electric vehicle to reach Nizamuddin Basti. The locals can guide you after that in case you get lost in those labyrinthine alleys. As mentioned earlier, photography is strictly prohibited anywhere near it and the guard will be watching you keenly unless you have prior permission from the management.
When you wanna chill with some true-blue and mesmerizing qawwalis, come on by on a Friday evening!