Standing Morosely In A Quiet Opening Of Shahpur Jat Is The Long Lost Structure Known As Baradari
Standing morosely in a quiet opening of Shahpur Jat, Baradari is an easily missable and soon-to-be-completely-destroyed structure and sadly, not much information is available about it!
The Story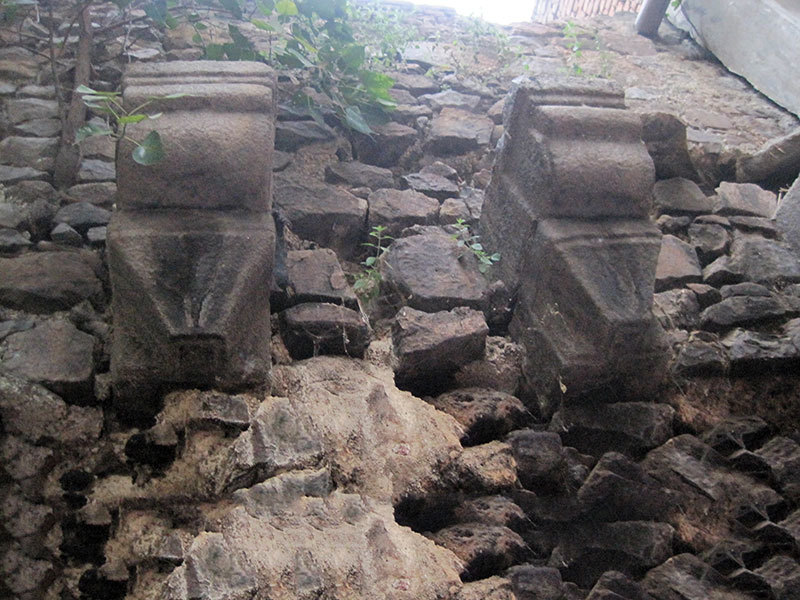 A little entry in Lucy Peck's Delhi – A Thousand Years of Building (a great read for those with a serious interest in Delhi's history), there is a small passage explaining that a Baradari according to the 1916 ASI listing 'is a rectangular building with a nine-bayed central hall, and side chambers to the north and south. Arched openings are visible on the east and west sides and on the north side several vaulted bays are visible.'
The description makes a picture of an impressive building! However today, all that is left of it is a wall. The rest is destroyed and encroached upon.
Needle In A Haystack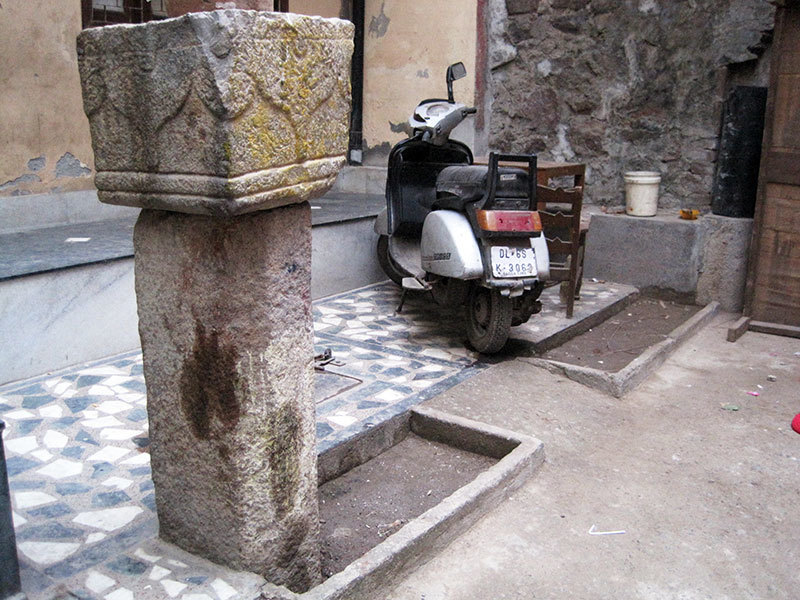 It is extremely difficult to reach Baradari. The wall is deep inside the village of Shahpur Jat, and even within the village, very few people know about it. The best way to reach it is to walk, ask around and keep your fingers crossed that the person you ask knows what you are talking about! 
As for our findings, upon reaching Shahpur Jat, walk inside the lane of Bikanervala. Stay to your right. You will come across a slight fork, stay to your right and you will reach a dead end. Turn left. Walk straight. You will reach an opening. Walk inside a little lane in front towards the left. Keep walking. A few houses down, you will come across an opening to your left. Look in front and lo and behold - The wall better known as the Baradari!
The Structure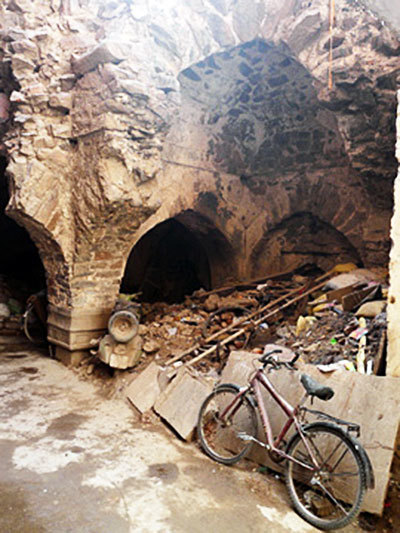 Once you reach the spot, you will immediately recognize it. Inside the residential zone, with cemented structures all around, this wall put together with massive stones and bricks stands out. No one really knows which period it belongs to. Some books say it belongs to the early Islamic period, but one cannot be sure. 
The opening is a square courtyard and on the left is a building found with residential flats. In front of the building is a longitudinal pillar like structure with a hexagonal box-like structure on top. Residents use it as a spot for feeding birds. 
On the right of the courtyard is a massive white wall, newly built of cement. In front is the Baradari. Stones and bricks put together, there is nothing spectacular about it except for vessel-like structures protruding from it. Residents say that all of it was broken down to make way for them to live. The wall will be soon gone. 
A broken wall - a broken past, a reclusive present, a destroyed future. What a life! 
Location | Baradari In Shahpur Jat