A Landmark Church of South Delhi | Explore St. Thomas Church in R.K. Puram
There are a surprisingly good number of Catholic churches in Delhi dedicated to the patron saint, St. Thomas. Of these, two go by the name of St. Thomas Church, the first one being at Mandir Marg. A second church by the same name was established in 1972 in Sector 2, Church Road, R K Puram and is considered a landmark church of South Delhi.
A Geometric Marvel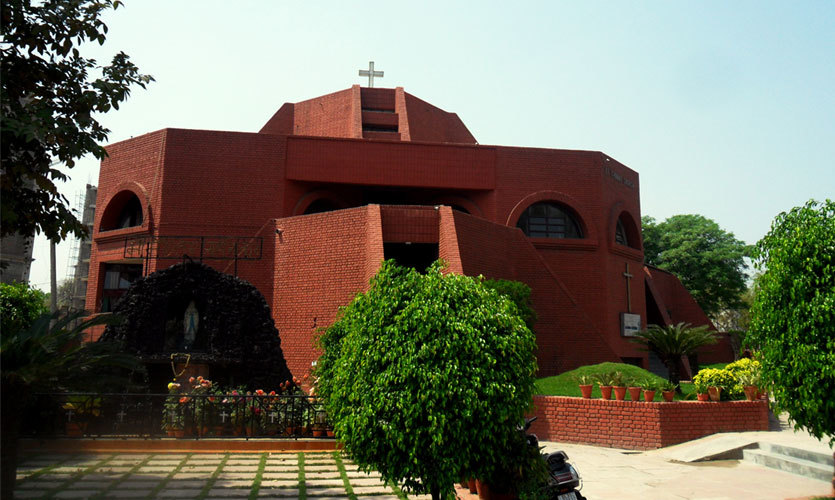 The church has been built in a postmodern architectural style, with strong Eastern European influences. Built entirely in red brick (said to be the architect George Walter's favourite), it has a distinctly crisp geometrical structure that stands out among the relatively drab surroundings. 
The church hall is situated at a slight height with a sub-level underneath. The inner sanctorum is polygonal with high semicircular windows, complying neither with the Greek nor the Latin Cross floor plans. The wooden altar in the front is beautifully lit from above. The church is accessed by stairs on two sides and the patio has bulletin boards adorned with The Ten Commandments, moral words, church announcements and other important information. 
The courtyard outside the church building is replete with manicured trees, colourful flowers and grass.
The Doubting Disciple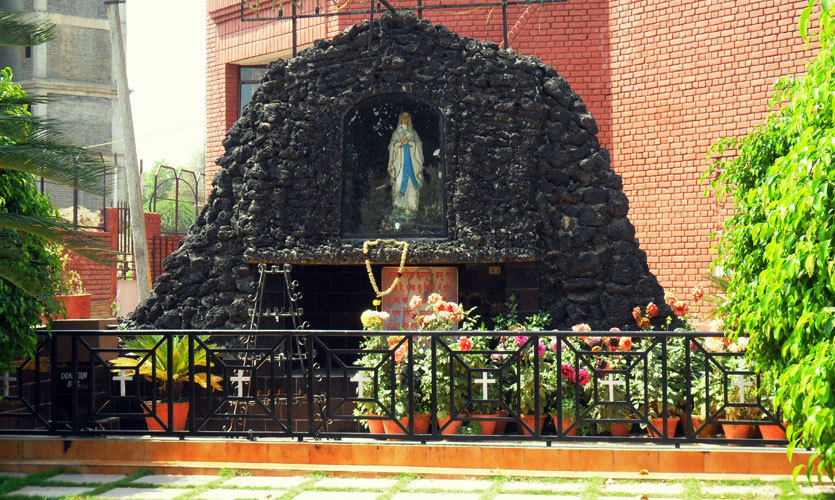 Saint Thomas is remembered worldwide as the 'Doubting Thomas' for his having disbelieved the Resurrection of Jesus, wanting to confirm it for himself. It is also in reply to one of his questions that Jesus is claimed to have said, "I am the Way, the Truth and the Life." 
It is said that St. Thomas came to India as one of the 12 apostles on mission, where he preached and converted thousands of people to Christianity, thus causing outrage and insecurity among native castes. The apostle was thus questioned by the local ruler and the saint was condemned to death around AD 72 in Madras.
Multilingual Mass and Prayers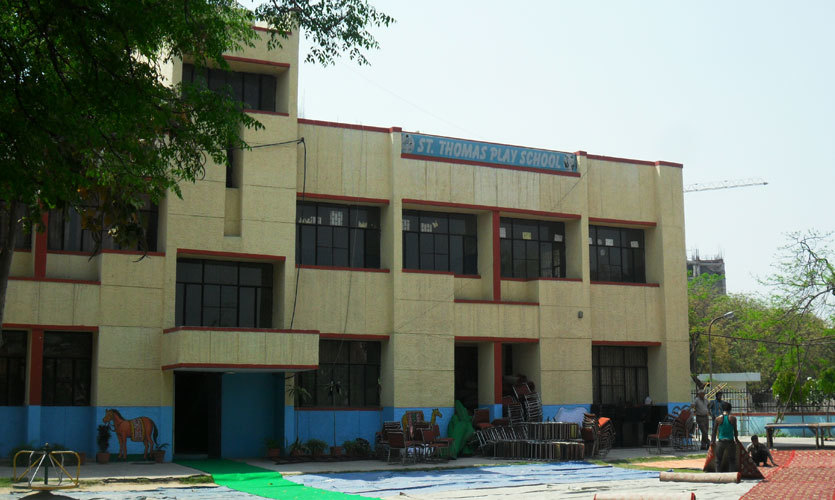 The church activities include daily and Sunday Mass in English, Hindi, and on occasion, Tamil and Malayalam as well. Sunday school is also held in the mornings. The church is adjoined to the St. Thomas Playschool, also run by the same organization. It even serves as the mass centre for Holy Child School located not far away in Sector 12, R K Puram.
Getting Here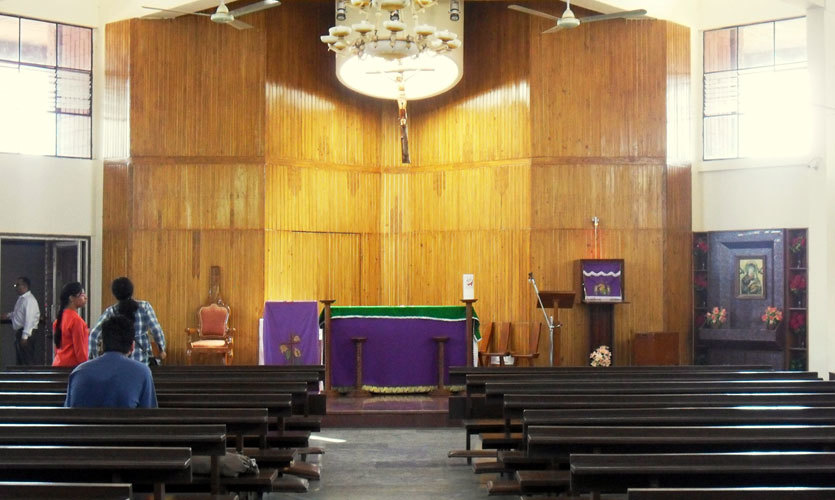 The church is located at the outset of Church Road in Sector II, R K Puram. It is surrounded by several schools and a number of temples in the vicinity. It is close to many tourist attractions like Sarojini Nagar, Hauz Khas and Green Park markets as well as Hauz Khas Village. To reach the church one may take an auto from Green Park metro station, which is at a distance of 2 kilometres.
Go explore this gem!