Spoilt For Choice @ The Asian Hawkers Market - Here's What Happened
The Asian Hawker's Market that happened last weekend (12-14th Feb) gave us Delhi food lovers another reason to simply wallow in the savoury flavours of Chinese, Japanese, Korean and South-East Asian cuisines! The cute, little red stalls at Select Citywalk were a great way to spend the Valentine's weekend hogging in all good food!
Small wooden picnic tables in pleasant weather, good music coupled with all the lip-smacking food - there wasn't much more we could have asked for!
Pa Pa Ya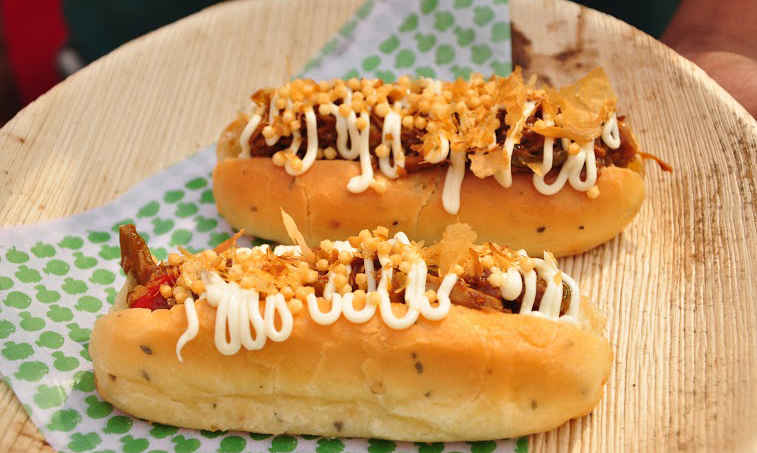 Coming over all the way from Mumbai - Pa Pa Ya's Hoisin Chilli Duck Hotdog was what we went in for. The braised duck was full of flavours and the bonito flakes and Japanese mayonnaise complemented it very well. Here's hoping they find a permanent space in Delhi soon!
Benihana
We then made our way to the Japanese stall called Benihana. They just stole the show with their live kitchen and amiable interactive chef! Here we devoured the Hibachi Chicken with Teriyaki Sauce which was every bit juicy and flavourful.
Asia Seven Express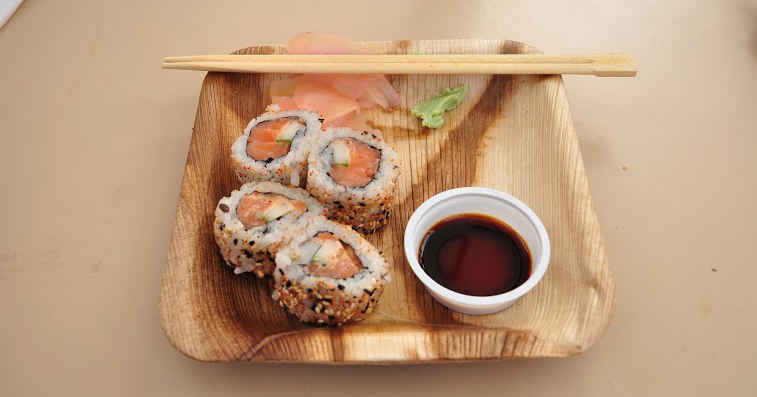 Here we had our favourite sushi, the Spicy Salmon Roll which was served with soy sauce, wasabi and pickled ginger. Absolutely delightful, this was! 
We concluded our eating spree with a refreshing watermelon drink from Yum Yum Cha while enjoying the evening performances! The Asian Hawkers' Market was a great opportunity to have a variety of Asian delicacies all crowded together and at superb prices.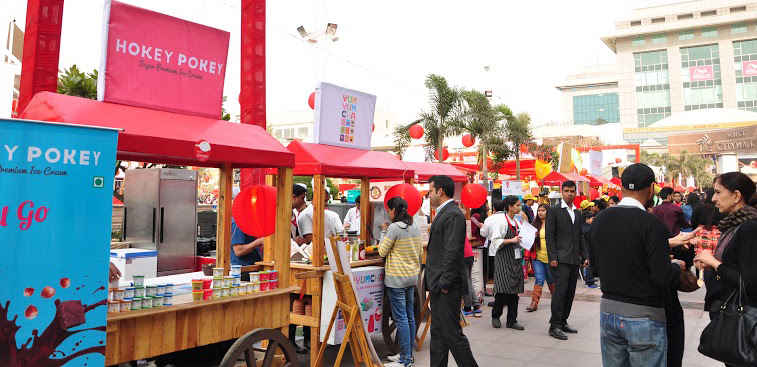 Stalls of well-known eating outlets such as Social, Hokey-Pokey, Bercos and others were there too, giving those who don't like to experiment a sense of comfort. Desserts, mocktails and cocktails completed our gastronomic endeavour! We already can't wait for Round 3!