So Delhi Takes on the Newly Opened Farzi Cafe in CP
After making its mark in Cyber Hub in Gurgaon, Farzi Cafe in CP is now here to make Delhi swoon with their lip-smacking illusions, fusion dishes, self-invented cocktails and quaint ambience!
They've slightly tweaked their menu to add some newbies giving their customers a gastronomically pleasing insight into the bright, creative minds of their chefs & bartenders. Here's what stood out most for us when here: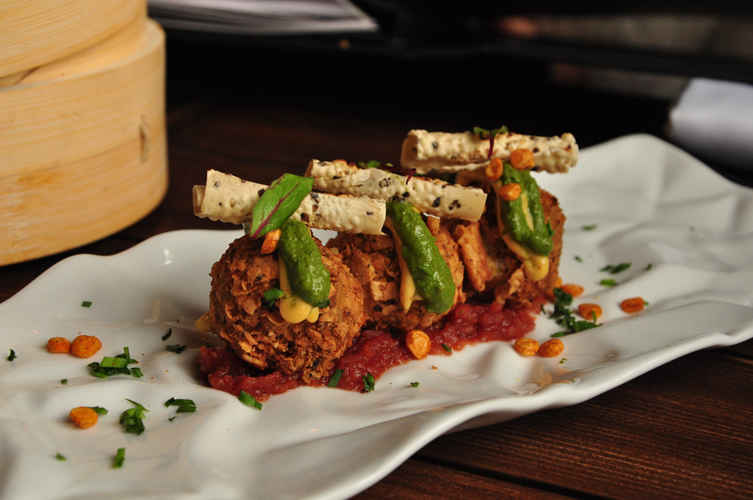 Dal Chawal Arancini | This is basically "ghar ka khana" with an Italian twist. Served with papad and pudina chutney on the base of tomato salsa are balls which are a combination of dal, rice and rajma. Drag your mom out here to show what magic can be weaved out of the dull dal-chawal!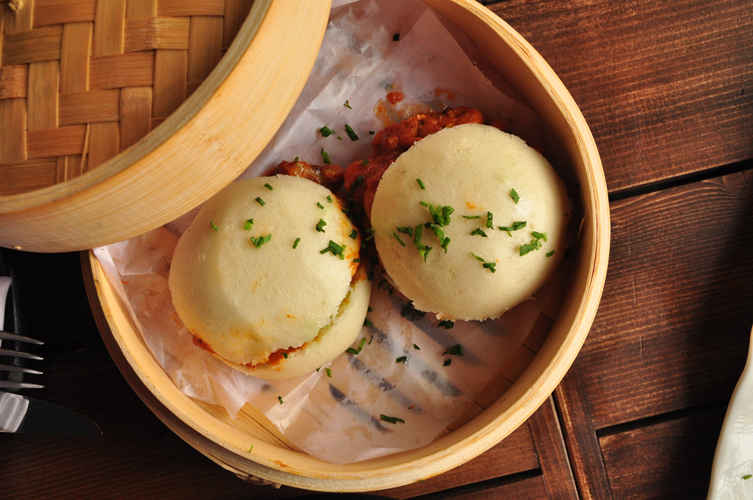 The Butter Chicken Bun | The savoury and ever-reliable butter chicken was given a twist when put inside a soft Japanese bao bun - take note the beloved Butter Chicken Bun from the Gurgaon outlet is replaced here by the Chicken Tikka Bun.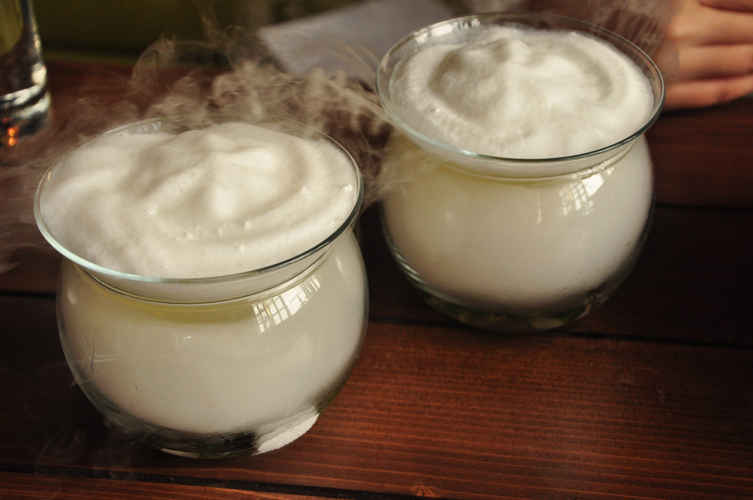 Farzi Apple Foamintini | A cocktail consisting of green apple flavoured vodka topped with homemade delicious foam was given the dry ice effect with you being able to smell the mint while watching all the dry ice wizardry. Take a long sip of pure gratification as the flavours slowly unravel in your mouth. First comes the sweetness of the foam followed by the taste of green apple which ends with the blasting punch of vodka.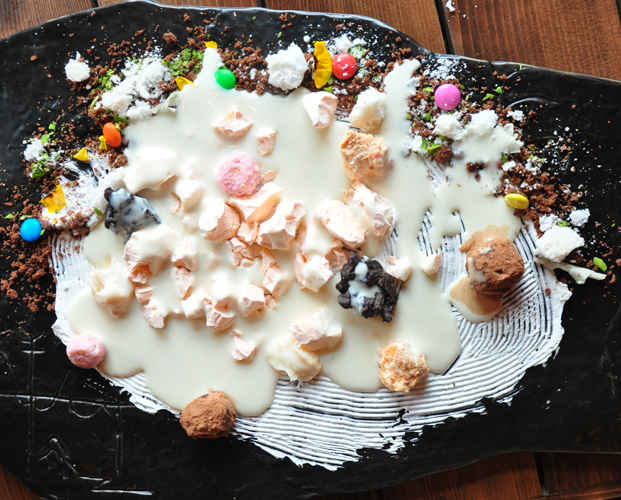 The Milky Way | This is so named as milk is the primary ingredient and also because it brings to the plate a galaxy of flavours. A vibrant set of sweet delicacies- the halwa cream, choco truffle with pepper, choco crumble, edible flowers, whipped cream take their respective places to form planets and the asteroid belt with orange mousse posing as the sun in the middle. All this is topped with thick, creamy rabdi and you can imagine the experience it would have been! 
Farzi Cafe with their molecular gastronomy and brilliant inventions with fusion food surely left us lazier, fatter yet happier! A part of it is always gonna stay in our hearts and on our waistlines.
Ratings | 8.5/10
Meal for Two | Rs 1500 (approx)
Address | E Block, Connaught Place