Sniffing Out Yummy Grub: A Tibetan & Chinese Trail in Humayunpur, Safdarjung Enclave
In search of good food, we recently stumbled upon a long forgotten hidden jewel lying in the heart of Delhi which specializes in serving lip-smacking Tibetan and Indo Chinese food across a string of eateries. Humayunpur, a small village in Safdarjung Enclave can easily be mistaken as a refugee colony, but we reckon this place gives stiff competition to the very popular Majnu Ka Tila in GTB Nagar. It features many authentic cafes/restaurants at every corner, and that too being run by the locals, which makes all the difference in the world! Here's our list of what not to miss when in the area!
Thukpa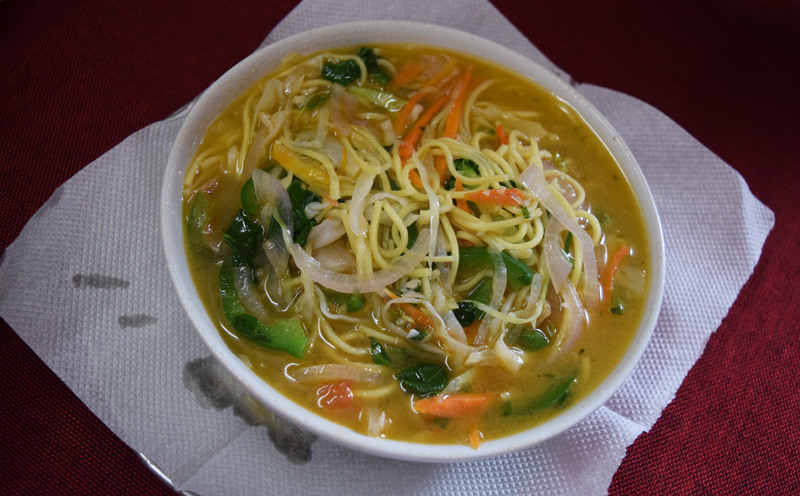 For all those who have never heard of Thukpa, it's a soupy preparation of noodles which when added to vegetables and spices, give us one of the most fulfilling dishes ever created by our neighbouring friends! It's available with all possible meat, ranging from chicken to mutton to pork to buff, you think of it and they have it!
Price | Rs 75 Onwards (Depending on Type of Meat)
Recommended Place to Try | The Chef, 70, Humayunpur
Chopsuey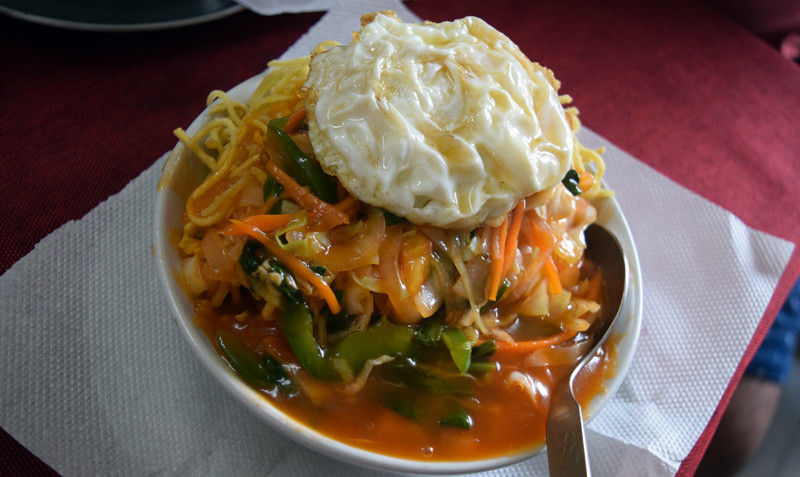 Most of us have been acquainted with this quintessential Chinese dish since childhood - it's a dish consisting of meat, eggs and vegetables in a starch-thickened sauce. The dish is a little sweet in its execution, but the crunch of the fried noodles with the perfectly fried meat will give a happy feeling long after you've had your fill. The portions are so huge that it took a team of two to get this bad boy done with!
Price | Rs 115
Recommended Place to Try | The Chef, 70, Humayunpur
Seafood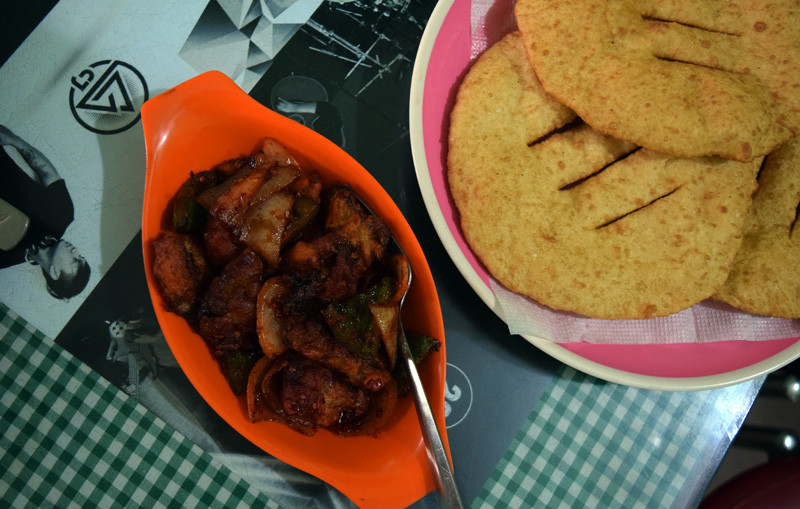 If you're a die hard seafood lover, we've lead you to the finest place where you will get one of the best cooked fish (dry) in Delhi at such reasonable prices! We ordered the Fish Chilly and it did not disappoint us one bit. We paired it up with Husang Phalay, the special Tibetan puri which tastes like flattened bhaturas.  Please thank us after you've already fallen in love with it!  
Price | Rs 160 (Fish) & Rs 30 (For 3 Phalay Pieces) 
Recommended Place to Try | Druk Restaurant, 77, Humayunpur
Thai Red Curry & Fried Rice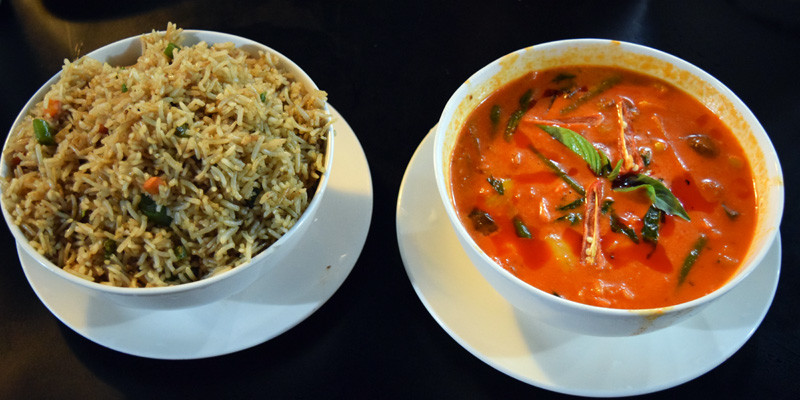 One of the most sought after cuisines in recent times is Thai food, and don't we all love that lip smacking Thai red curry?! We'll say no more and let our recommendation do the talking. The hint of lemongrass in the curry, the consistency of the gravy, the perfectly cooked fried rice made us all believe that we were fine dining rather than sitting in a crooked old shabby place. Go now and get your tastebuds tingling!
Price | Rs 200 Onwards (Depending on Type of Meat) & Rs 100 Onwards (For Type of Fried Rice)
Recommended Place to Try | Yo Tibet, 119-A, Upper Ground Floor, Near N.C.C. Gate, Humayunpur
Honey Glazed Noodles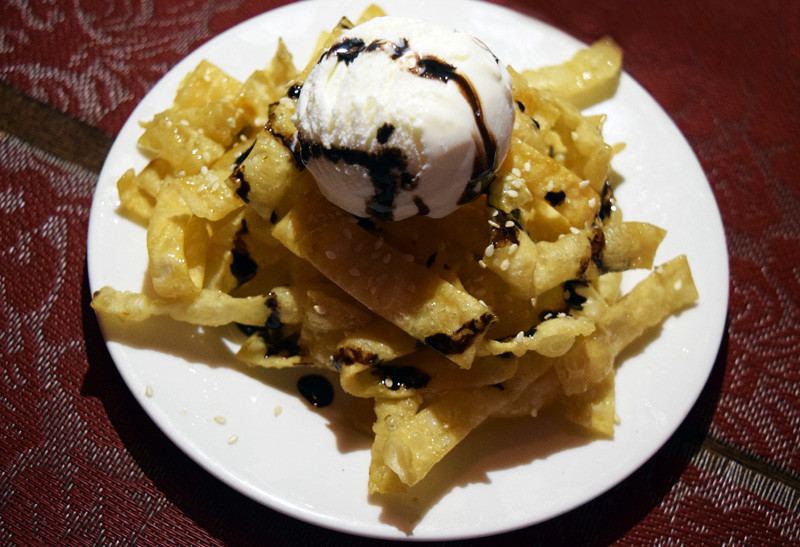 What better way to finish our Oriental meal by having a dessert which in itself has its roots in Tibet. Flavours of Tibet, owned by Chef Lobsang Dhonyoe is one of the only proper dine-in restaurants in the area and we decided to test his culinary skills by ordering the Honey Glazed Noodles with vanilla ice cream. The dish comprises of fried noodles glazed with honey, sesame seeds, chocolate syrup and topped with a scoop of vanilla ice cream. We would go to the extent of saying that this dish single handedly won our hearts over and needs to be ordered as a necessity!
Price | Rs 100
Recommended Place to Try | Flavours of Tibet, 70/D, 1st Floor, Humayunpur
Humayunpur village may be difficult to locate but once you get there, the aroma emanating from each and every eatery becomes your calling! From La Phing to Ting Mo (Tibetan bread), from Pork Momos to Thenthuk, we guarantee a food experience you're not likely to have anywhere else!