Disclaimer: Bearing in mind the current health crisis befalling the city and the world at large, we're tweaking our content policy and recommendations. Stay positive, keep hygiene levels up and don't fall prey to panic and misinformation.
Diwali is here and it's time to give back to your community, and thus here's an 88-year-old NGO called ASHI that you ought to know about! The Association for Social Health in India, commonly called 'ASHI', acts as a lifeline for the thousands of women and children seeking escape from a life of oppression and exploitation. 
The main aim here is educating women and children in the city on various topics like Vocational Training in Technical Trades, Beauty Culture, Cutting & Tailoring and a lot more, which can help these people earn a living for themselves. They also aim at educating children and putting them on the path to a bright future and further juvenile guidance and counselling as well. 
The team behind ASHI are definitely doing their beautiful bit in helping out people in need, but there's a small way you can help as well! One of their bigger aims is to empower women towards leading a life of dignity, and thus they've got a bunch of packaging goodies that these women have made and they're super gorgeous. All these bags come in quirky colours and patterns for you to choose from, thus making gifting a little bit more exciting! 
Here's a sneak peek of what to snap up this Diwali: 
1. Wine Bags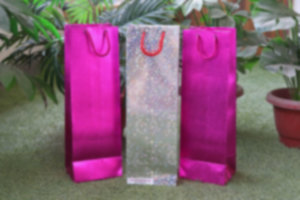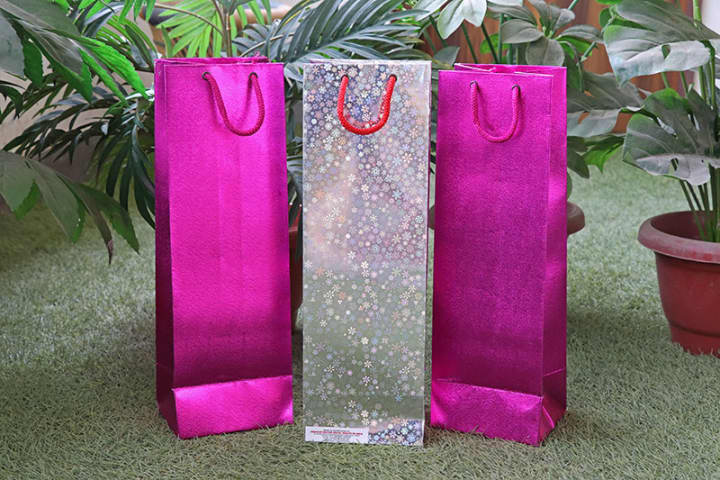 Whether it's a birthday, a Diwali party or a housewarming party, you can't go wrong with gifting a wine bottle! And so, we're loving these shiny and bright magenta and silver bags that are a win win. Pop your bottle of wine in these and hand them out as terrific host gifts every time you go for a cards party!
Price | A Pack Of 5 For Rs 150 
2. Horizontal Bags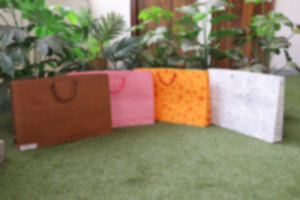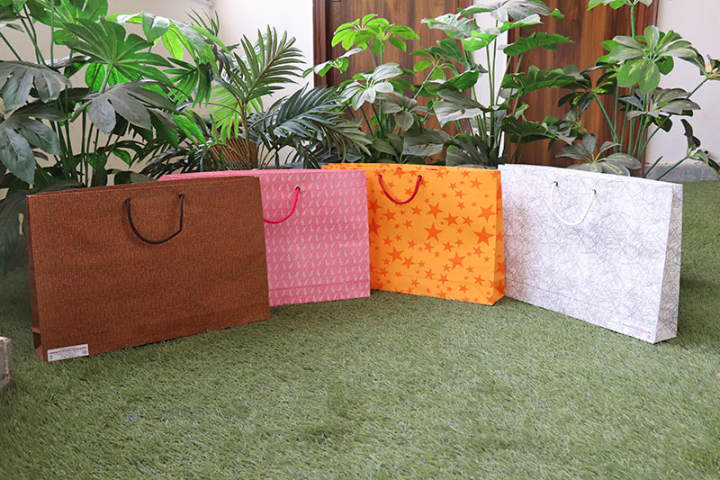 These horizontal bags come in vibrant colours and we particularly love the ambi & starry prints on them! They're suitable for gifts like clothing items & mithai boxes etc. Put 'em in one of these pretty and cutesy bags and your gift will immediately acquire a brighter look!
Price | A Pack Of 10 For Rs 400
3. Vertical Bags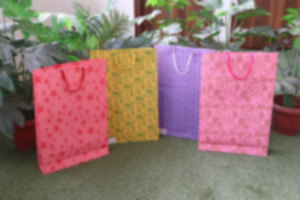 Suitable for photo frames, boxes of diyas, shirts or even suits for ladies, these bright-hued bags are available in beautiful colours like yellows and pinks and are made of sturdy paper that'll last and can hold weight, so snap loads of these up for sure!
Price | A Pack Of 10 For Rs 400
4. Smallish Bags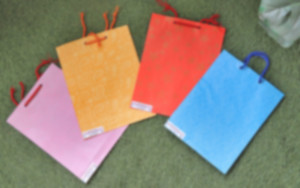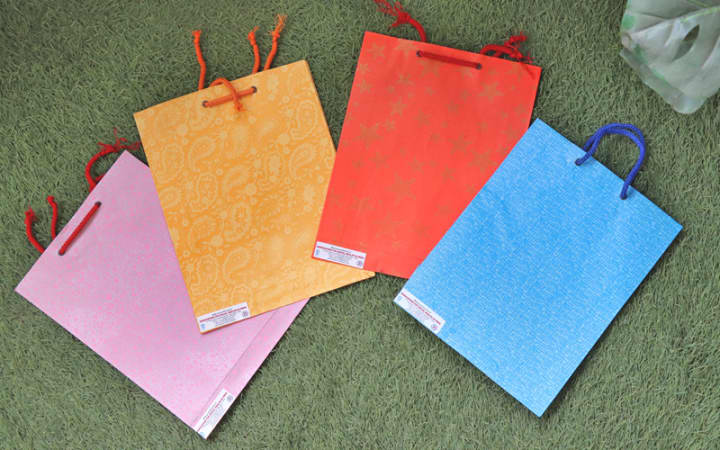 Smaller bags that we would personally use for gifting books, these ones are the most handy, we feel, since if you're gifting one thing that you want the focus to be on, then this cutesy bag will only make it look better! And ooh, look at the one with the pretty stars on it *starry eyed*!
Price | A Pack Of 10 For Rs 250
5. Golden Hued Bags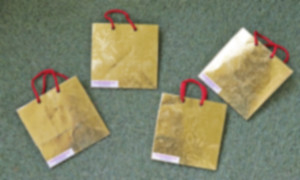 These funky golden bags look like they're especially made for Diwali all thanks to their shimmery colour! Perfect to fit in diyas, tea lights or smaller baubles, these are tailor-made for gifting purposes during the ongoing festive season, and most importantly, it's all for a good cause!
Price | A Pack Of 5 For Rs 100
6. Shagun Envelopes 
There's never too many shagun envelopes you can have at home! Available in a bunch of pastel shades and in handy packs of 10 apiece, these shagun envelopes are simple & classy and will come in handy all year long! 
Price | A Pack Of 10 For Rs 100 
So whether it's a wine bottle you're gifting or a mithai ka dabba, they've got you covered so give 'em a call and place your orders! 
Score These Affordable Beauties By Calling | Dr. Anjila Gugnani - +91 9810 403 218 
Scour Their Website | http://www.ashiindia.org/
Drop An Email | [email protected] 
Skim Through Their FB Page | https://www.facebook.com/ashiindia.org