Snag Gorgeous Leather Jackets And Up Your Style Game At This 20+ Yr Old Store In Paharganj
This Is aARepresentative Image
We took it upon ourselves to explore and unearth the hidden gems in this backpacker's haven - Paharganj! During this exciting expedition, we stumbled upon a shop that has stood the test of time and bore witness to every change and development in Paharganj for the past 20 years. This store, called Sheikh Leather Shop is quite the landmark here, having been around for such a long time and of course, for their genuine leather products!
As soon as we entered the shop, we were greeted by the musky scent of leather and the pleasant owner of the shop, Mr. Sheikh, who has been managing all the operations of the store since inception. The size and design of the shop are quite average, but you'll be surprised by their extensive collection of leather jackets, bags and other products here.
All kinds of leather goodies, from trench coats to backpacks, are self-manufactured and are labelled under the shop's name, Sheikh Leather Shop. How cool is that? Apart from the awesome leather collection, the shop also has a strangely warm aura so much so that even the foreigners seem oddly at home here and are spotted having delightful conversations with the owner. With a lot in store for you, here's why you should totally check it out!
What's In Store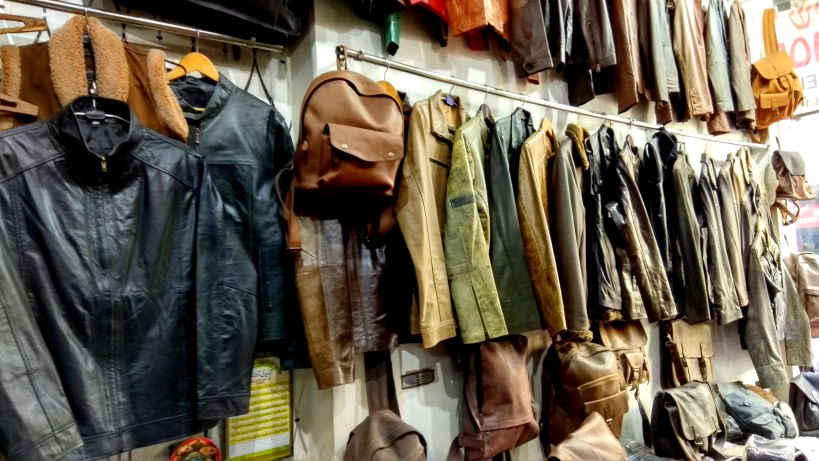 This shop is the most perfect leather haven with timeless pieces like leather coats, jackets, bags and other accessories available here around the year! You'll find all kinds of leather except pig leather, moulded in varied shapes and forms to suit your needs. Leather jackets for men and women are available in a multitude of styles and shades with careful detailing, clean-cut designs and superior leather quality. In a variety of colours like the classic black and tan tones as well as unusual teal and bright yellow alternatives, you can pick a chic jacket that suits your style right here!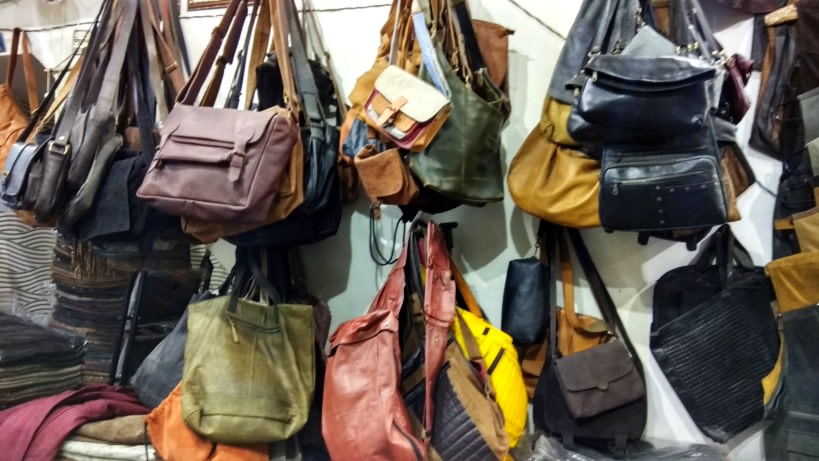 Apart from the stylish jackets, their collection of bags is also quite vast and attention-worthy! They've got satchels, backpacks, sling bags and such up for grabs at this store, in every possible size and hue imaginable in immaculate designs and polishing. Although their collection of coats isn't as extensive as their jackets and bags, they do make quite the impression with their bright colours and glossy sheen! Other than this, there are also many leather vests, belts and other accessories, so take home anything that catches your eye!
What We Loved
We loved that Sheikh Leather Shop is breaking the 'dull winter' stereotypes and how! By incorporating bold and bright colours like orange, yellow and green in their leather jacket collection and trench coats, winter is not the season for muted shades and toned-down colours anymore. Question: Have you ever seen a glowing orange long leather trench coat? We saw one, right here!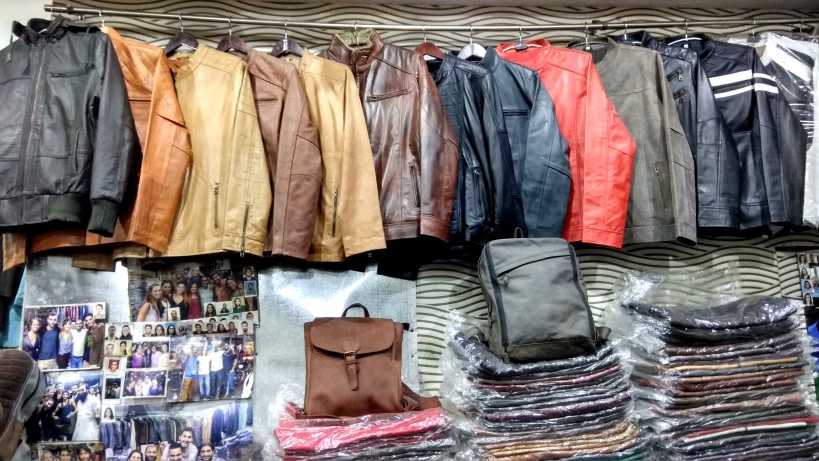 Also, the fact that all products are self-manufactured here under the shop's label is truly admirable and also reflects Mr. Sheikh's well-placed pride on his craftsmanship and creations! Mr. Sheikh also offers customisation services here, so you can get that dream jacket or bag custom-made here according to your style and sensibility while saving up on some mollah - isn't that amazing?! They also get brownie points for their timely delivery and the excellent fit of their custom-made leather products or you can also choose from the host of leather jackets and bags on display here and take home a companion for many seasons to come!
With skilled workmanship, superior leather quality and diverse designs - honestly, what's not to love here? So if you want to don jackets or coats in bright colours this winter season while staying warm and snug, swing by Paharganj and get your hands on the amazing leather products at this shop. Or if you haven't found what you were looking for, just get it custom-made and make all your leather dreams come true this winter right here at Sheikh Leather Shop!
Where | Sheikh Leather Shop - Shop No. 5129, Main Bazar, Paharganj
Call Them | +91 11 2356 1069
Price | Rs 5,000 Onwards (Jackets)
Timings | 10:30 AM - 9:30 PM
Check Out Their FB Page | https://www.facebook.com/SheikhLeatherShop/