A Thriving Hub Of Culture & Sports: All You've Ever Wanted To Know About Siri Fort
Located at the southern end of Hauz Khas near the Asian Village Complex, Siri Fort is a magnificent piece of architecture of the Delhi Sultanate now lying in ruins, yet drawing tourists from all over the world to experience the glorious past of its fascinating history. 
The fort is the heart of Siri, the second of the seven cities of medieval Delhi built around 1303 during the rule of Ala-ud-Din Khilji of the Delhi Sultanate to defend his empire from the attack of the Mongols. Some suggest that the heads of approximately 8,000 Mongol soldiers were taken and others say that the Mongol defeatists were taken to Siri & trampled upon by elephants on the orders of the Khilji ruler. 
Magnificent Architecture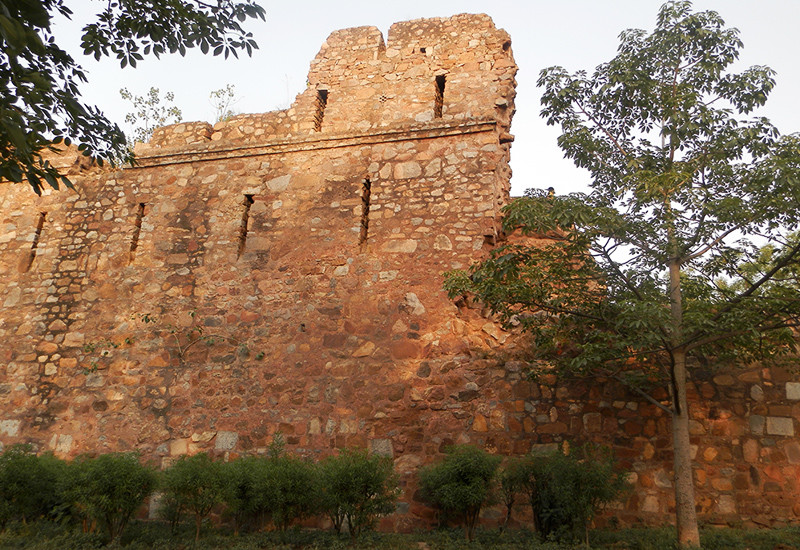 The fort boasts of great architecture furthered by the skills of the artists of Saljuqs. The city of Siri has an oval plan with seven gates for entry and exit, but at present only the South-Eastern gate stands. Around 70,000 workers put their might into its making and this is reflected in the strong walls and ramparts of the Siri Fort which serves the purpose of its construction, i.e., guarding the empire. 
Also, the palace of a thousand pillars, commonly called the Hazar Sutan, requires a special mention for its wonderful structural design which was erstwhile laden with stones such as sapphires, lapis lazuli & intricate naqqashi (craftsmanship) work on its wall & roofs, sadly, none of which remains on the premises today. 
Another structure built by Ala-ud-Din of Siri was the Hauz-e-Alai, a huge reservoir of water which is currently situated in Hauz Khas. The fort itself now lies in ruins because Siri was regularly looted by rulers who used construction materials from this grandiose structure to style & decorate their own forts, leaving Siri barren and desolate. However ASI has undertaken the task of restoring the Siri Fort, especially its bastions and its walls, which are covered with thick vegetation. 
The Siri Fort Sports Complex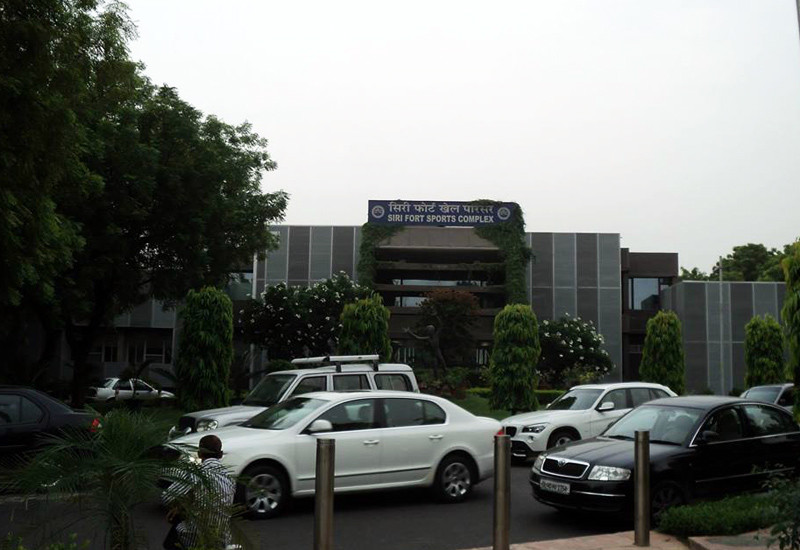 Siri Fort in today's day and age is famous for its Asian Village Complex (Siri Fort Sports Complex) developed during the Asiad 1982 sports event. All kinds of sports facilities are available at the complex. The auditorium here treats its audiences to all kinds of events from film festivals to dance performances, plays & live performances that take place regularly and thus attract famous personalities from all fields. To reach here, tourists can either take a local bus or cab. The metro is pretty close too. The fort remains open on all seven days of the week between 9 AM-5 PM. 
With the ruins of the ancient city lying beside the modern auditorium & sports complex, Delhi inculcates in its culture the old with the new!