Single Malt Lovers - The Ardmore's a New Peated Malt in Town You Need to Sample!
If you're an ardent single malt lover, then you're about to do your happy dance (just like we did)! With an endeavor to offer you a chance to sample the Highland's finest, here's introducing you to The Ardmore Legacy!
Carrying forward the legacy of drying malting barley over peat fire, The Ardmore Legacy is a riot of flavours that are bound to tantalise your taste buds.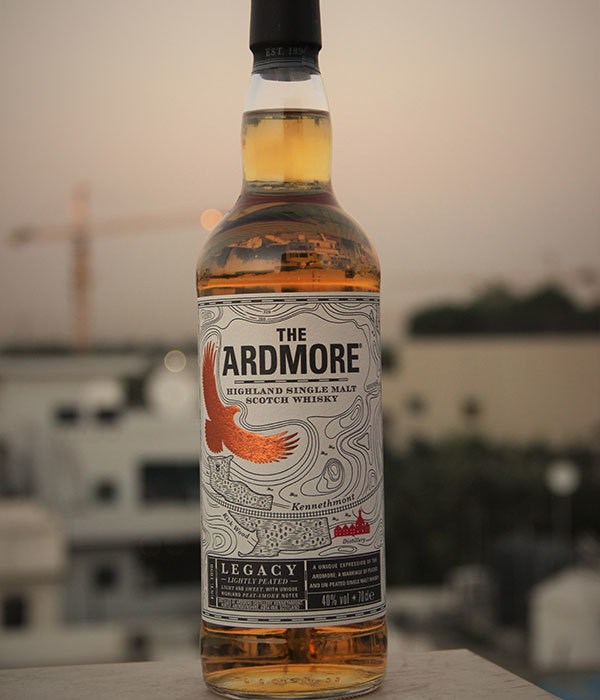 With a brilliant light golden hue, the drink looks absolutely tempting at the first glance. The very first sip (and two cubes of ice!) is all it will take for you to fall in love with it. The strong honey aroma, subtle hints of cinnamon and the tinge of peated taste merrily engulfs you and makes you want to go back for more!
We've never tried a single malt so smooth and creamy - the drink basically has a refreshing vanilla flavour, overt smoky charcoal notes, sweet honey and spicy flavours to boot. It left an amazing aftertaste and we highly recommend trying this at least once!
So guys go get yours and sip it away to happiness, for The Ardmore Legacy is not just mere drink - it's an experience in itself!
Starting Price | INR 3,200 – 4,100 (Haryana and Delhi, respectively)
Follow Them on Twitter | https://twitter.com/TheArdmoreSMW
Available at all English Wine & Beer Shops across Delhi and Haryana