Silhouettes, Pretty Drapes & Embroidery Galore: These Are The Best Boutiqes In All Of HKV
Hauz Khas Village is a well-established hub of all the designer and multi-designer boutiques in the city. While you're out with the girls for a brunch binge but also remember the slew of receptions and cocktails coming' up this shaadi season, here's a list of fine boutiques you can duck into for some retail therapy - scroll on!
Bodice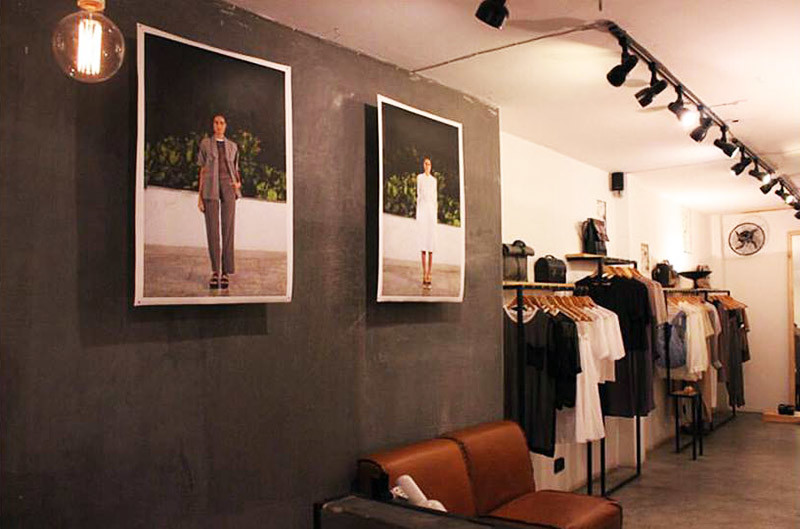 Found by Ruchika Sachdeva, Bodice explores the reinvention of of classics through modern tailoring and the use of India's indigenous textiles woven by local artisans. Innovative in their designs, they focus on transitional wardrobe staples that hold compelling detailing. BTown is loving them and so are we!
Here's Their Website | http://www.bodice.co.in/index.html
Check Out Their FB Page | https://www.facebook.com/Bodice/
Olé Couture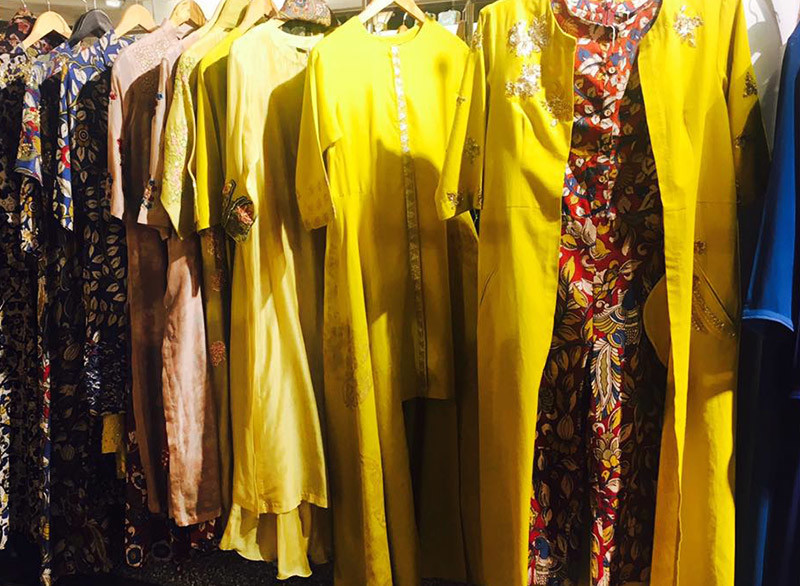 Ole Couture is place that boasts of collections from designers like Samant Chauhan, Pooja Shroff, Nimai and Reboot. They focus on collections that aim at dressing the attitude and personality of a person. You can also have the designer sit down with you to design something special if you prefer that. Though it's on the pricier side, you'll definitely find your dream outfit here!
Check Out Their FB Page | https://www.facebook.com/OleCoutureDelhi/
Shivan And Narresh
Known for their luxury beachwear and sultry swimwear, their evening gowns and dresses are something to look out for as well. Regularly taking the runways by storm, they're known for their quirky and fun blend of colours and designs - this is the place for all those women who want to stand out and experiment!
Shop Online Here | http://www.shivanandnarresh.com
Check Out Their FB Page | https://www.facebook.com/shivanandnarresh/
Mise A Jour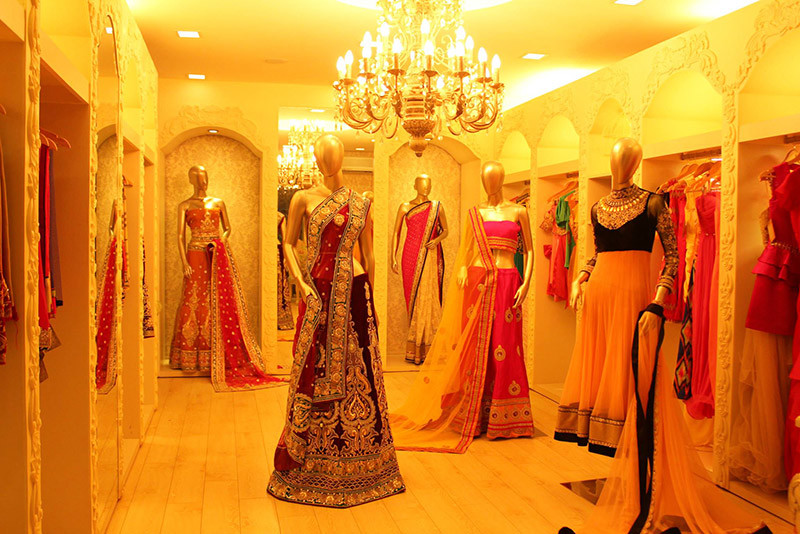 An upscale luxury boutique, Mise A Jour provides made-to-measure services for wedding trousseaus and all other occasions. Each piece is a story created by designer Shilpa Raina Wahal whose aim is to create art and not mass produced copies, and each design is unique without compromising on the quality of the product she crafts!
Check Out Their FB Page | https://www.facebook.com/miseajour.co.in/
Ogaan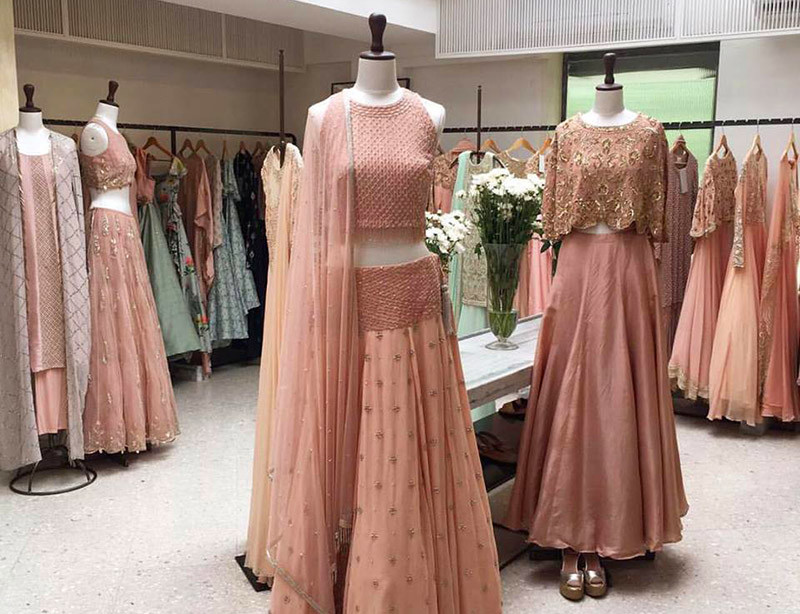 Started by Kavita Bhartia, this boutique houses myriad collections and glitzy designers under its roof. Contemporary and lounge collections, textile-based pieces, festive, formal and bridal collections as well as an extensive and exquisite collection of costume jewellery - this place has it all! A one-stop shop for all special occasions, Ogaan never fails to delight!
Shop Online Here | https://www.ogaan.com
Check Out Their FB Page | https://www.facebook.com/ogaan/
Kartikeya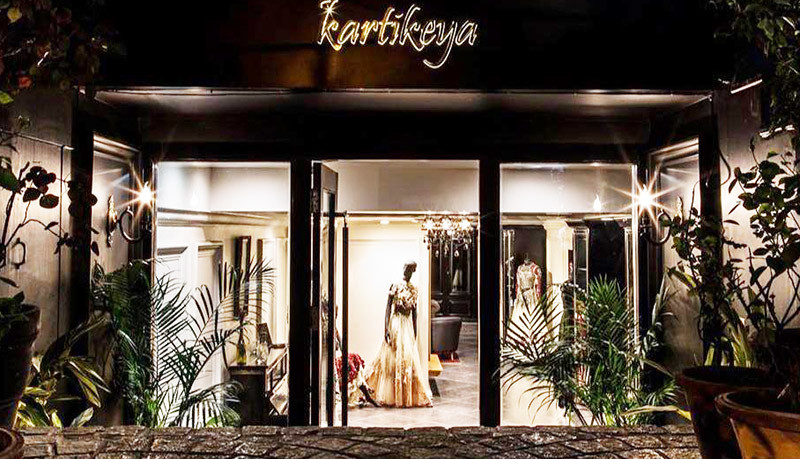 Envisioned by talented designer Nitin Kartikeya, the label offers an array of exquisite pieces of apparel for women. The designs reflect the contemporary times with emphasis on fluid fabrics, ombre colours and detailed embroideries. We're already in love with his collection, and you'll absolutely adore them too!
Check Out Their FB Page | https://www.facebook.com/kartikeyaindia/
Munkee.See.Munkee.Doo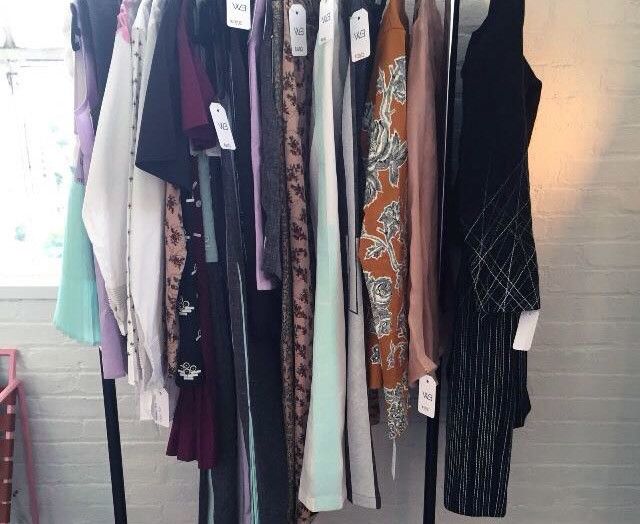 As quirky and unique as their name is, their collection will definitely make heads turn. Producers of cool urban staples, check out this place to revamp your wardrobe with quirky and cool urban clothing - and it sits right dab in the middle of HKV, which makes it perfectly accessible! Come on by for a well-deserved splurge.
Check Out Their FB Page | https://www.facebook.com/munkee.see.munkee.doo/
A Touch Of Gold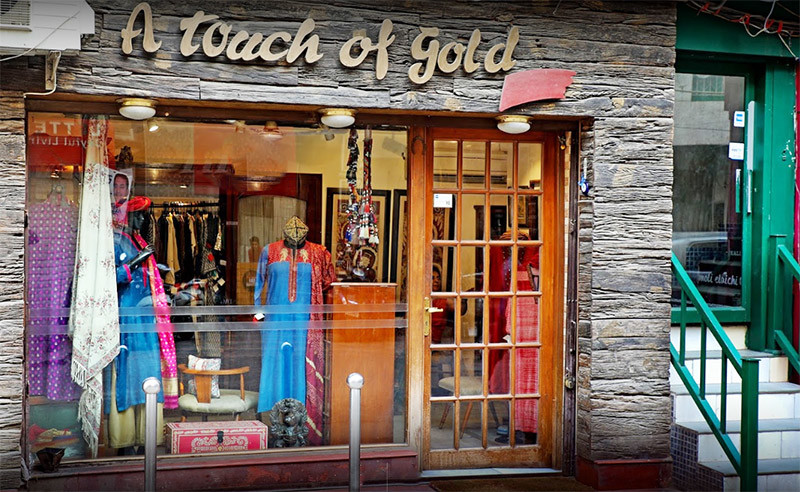 Picture Credits: Sanjay Yadav
A high-end couture store, this boutique believes in relaxed apparel having a very global yet ethical appeal. Their pieces are adorned with semi-precious stones and quaint embroidery, and their collection of bridal wear, anarkalis and gowns are crafted out of heritage designs, to give that royal Rajputana look that will never go out of style!
Aumbre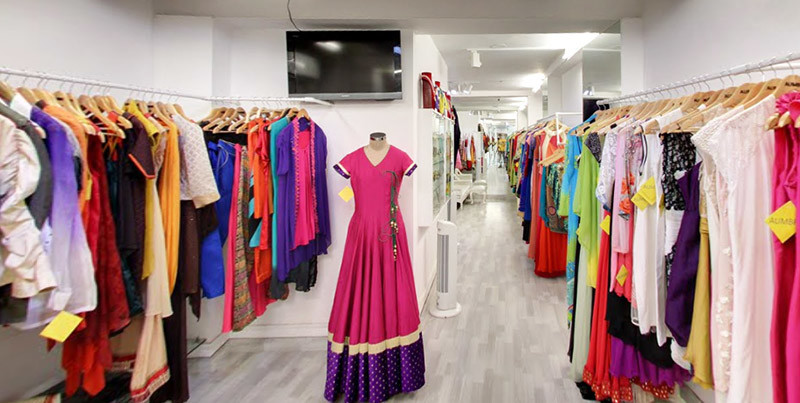 The place has become the trousseau destination for many. Their pieces have the most beautiful detailing which has been achieved by painstaking handiwork. They have an abundant collection of Indian wear like lehengas, anarkalis and more. A bit pricey, but well worth the price!
From your work wear to resort wear to weddings, this list has you covered for all kinds of occasions you'll find yourself at. Go check out these boutiques while having a day out with your friends in HKV!