Behold The Seven Wonders Of Lodhi Gardens Like Sikander Lodi's Tomb, Gumbads, Rolling Lawns & More
Bustling with fitness activities as early as 5 AM, Lodhi Garden is one of the most well maintained and picturesque parks in the city, however, most people tend to overlook its rich historical setting. This vast garden houses numerous tombs and monuments that hold an important place in Delhi's heritage. Come, take a look at all its treasures!
Standing Tall: Bada Gumbad Complex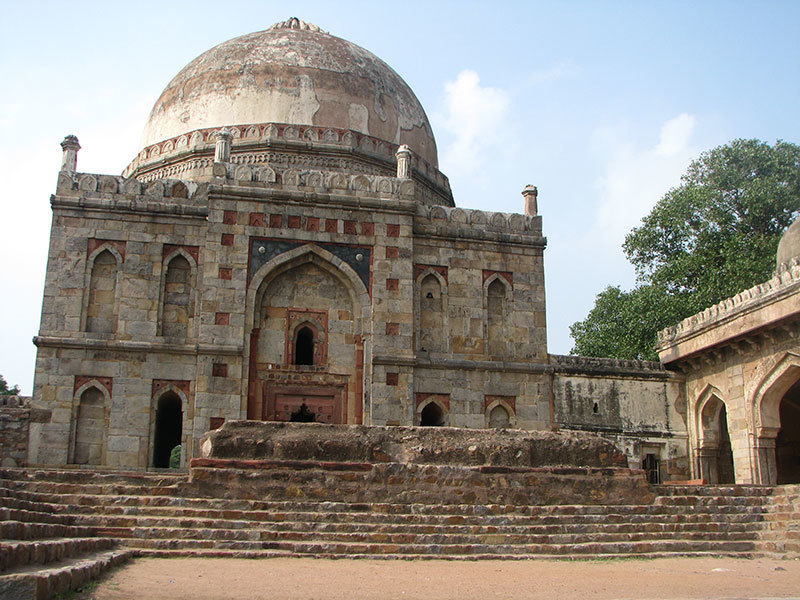 As you enter from the parking lot, the first thing you see is the back side of the Bada Gumbad. Take a walk around it to reach its entrance on the other side. You'll find a tomb in the centre and a mosque adjacent to it (on its left). Built during Sikander Lodi's reign, this structure is said to be one of the finest examples of Lodi architecture, and rightly so as you can clearly witness the original intricate designs even today. The writing on the gates of the mosque are almost completely intact and very beautiful to look at.
Not Feeling Too Blue: Sheesh Gumbad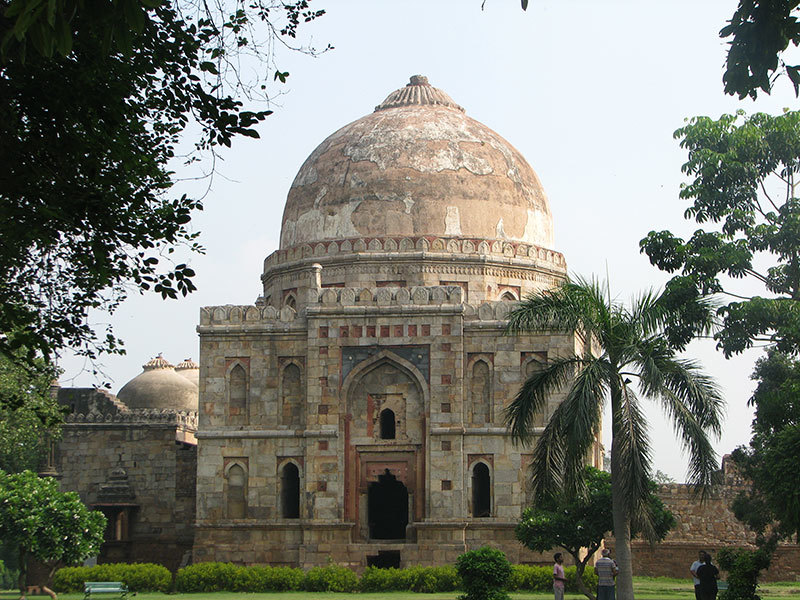 Right opposite the Bada Gumbad Complex stands the Sheesh Gumbad. Also built during the Lodi period, it bears a striking resemblance to the Bada Gumbad in terms of the style of architecture. Most of its blue tiles, however, could not stand the test of time and thus, very few of them remain. Inside, many graves have been laid closely suggesting they might belong to members of the same family but who lies buried here still remains a mystery.
Holding Fort: Sikander Lodi's Tomb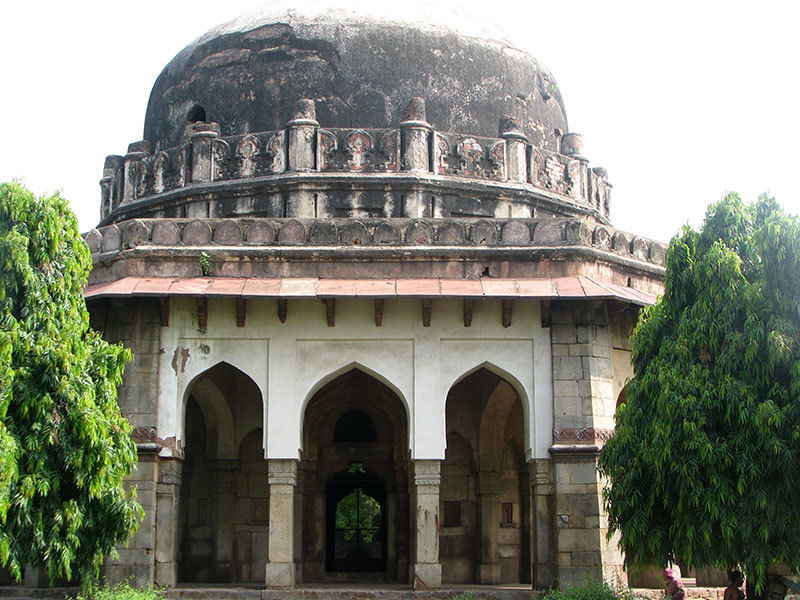 Further ahead (about 150 metres or so) sits the biggest structure of this garden. Here lies Sikander Lodi himself. It really feels like you've entered a different time zone as you walk around this elaborate enclosure. It has two entrances, one of which has been chained and locked for many years now. The stairs leading up to the second entrance are few in number but very steep. A garden greets you on the left, in the centre of which stands an octagonal tomb.
Slightly Secluded: Muhammad Shah Sayyid's Tomb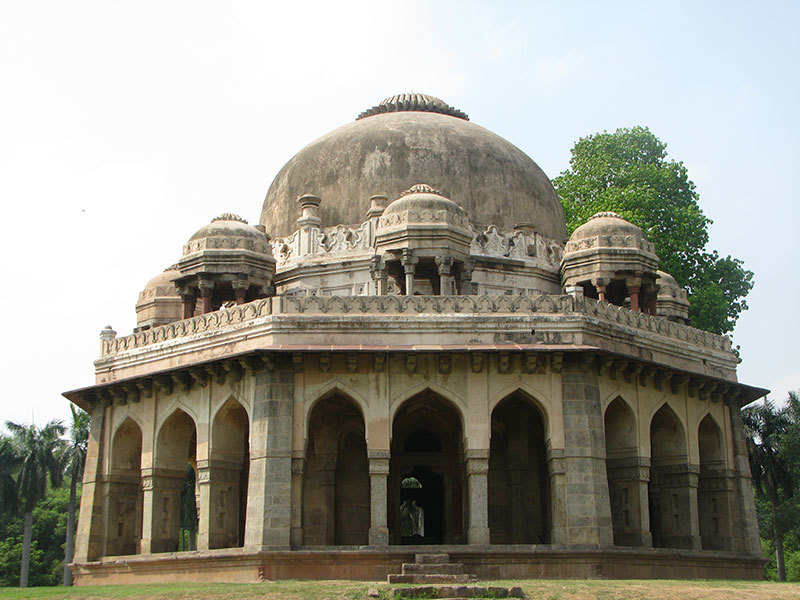 If you take a left from the path between the Bada Gumbad and Sheesh Gumbad and walk past the butterfly conservatory on your left, you'll soon reach a secluded part of the garden where this tomb was built. One of the few surviving remains of the Sayyid dynasty, it's neat and seems to have deteriorated the least amongst all the monuments found in this garden.
The Tiny Tower Turret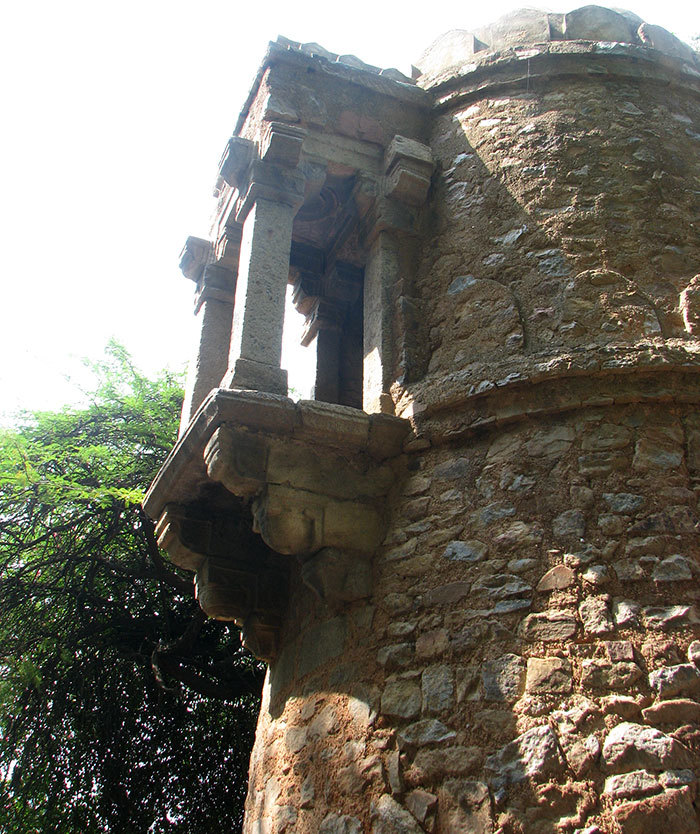 East of the Bada Gumbad, very close to an exit and right opposite a public conveniences building is where this tiny tower lies perched. It seems to have a room and window on top and it's possible that it was used as a watch tower, however, some believe that it was built for decorative purposes.
Two Mosques Lying Masked By Trees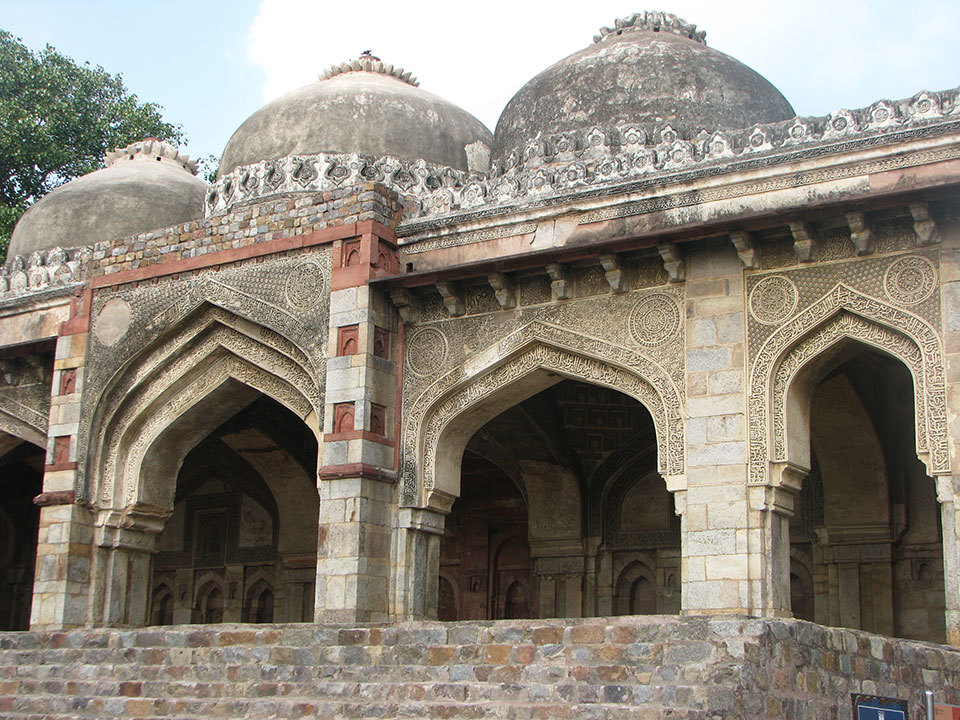 Moving from the turret and towards the lake, look out for two mosques that aren't easy to spot as they're well hidden behind some trees. They lie quite close to one another. One is white, while the other sports a brownish hue. The white one has stairs on both sides leading to its first floor; in the centre of this floor lies an old locked chest.
Bridging The Gap: Athpula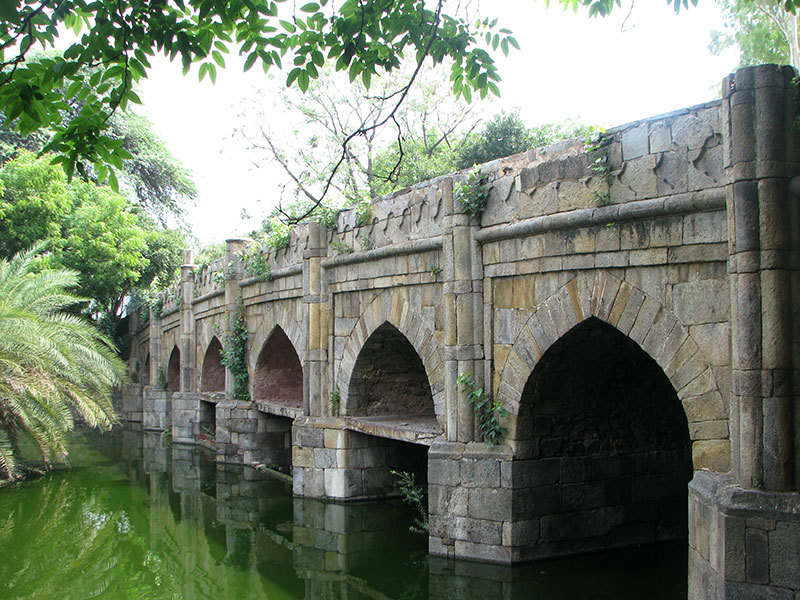 Walking towards the lake, you'll stumble upon a bridge called Athpula which means 'aath pull' i.e. - the bridge of eight pillars. These eight pillars support the seven arches of the bridge. Go down to the lake if you want to get a better view. The bridge looks strong and solid and there's a compound next to it where geese are kept and you can feed them bread like some locals do.
With so much to take in, this place is surely a treasure trove of sorts and begs to be visited - with a good camera and even better book in hand!
Where | Near Khan Market