Sufi Lovers, Go Visit The Shrine of Qutubuddin Bakhtiyar Kaki In Mehrauli
Qutubuddin Bakhtiyar Kaki was one of the most remembered & prominent people in Sufi history. Even now his grave rests quite peacefully in one courtyard of his Dargah/shrine in Mehrauli. He was born as Bakhtiyar in Persia; other suffixes & prefixes were added to his name by his successors. 
Bakhtiyar Kaki was the disciple and immediate successor of Moinuddin Chishti of the Chishti lineage, the highest clan in Sufi mysticism. He came down to India on the orders of Moinuddin Chishti & stayed in Delhi till his death. He gave up all material wealth including his marriage & monetary gains to help the needy. His motto was simple: Eat less, talk less & sleep less. 
An Uphill Task
The shrine of Khwaja Bakhtiyar Kaki is situated near the crisscrossed by-lanes of Mehrauli. No mode of transportation goes till the actual spot. To visit this shrine, you need to reach the Mehrauli Metro Station; from there you can either walk to this far off place or take an auto till the Mehrauli bus terminal which is nearby.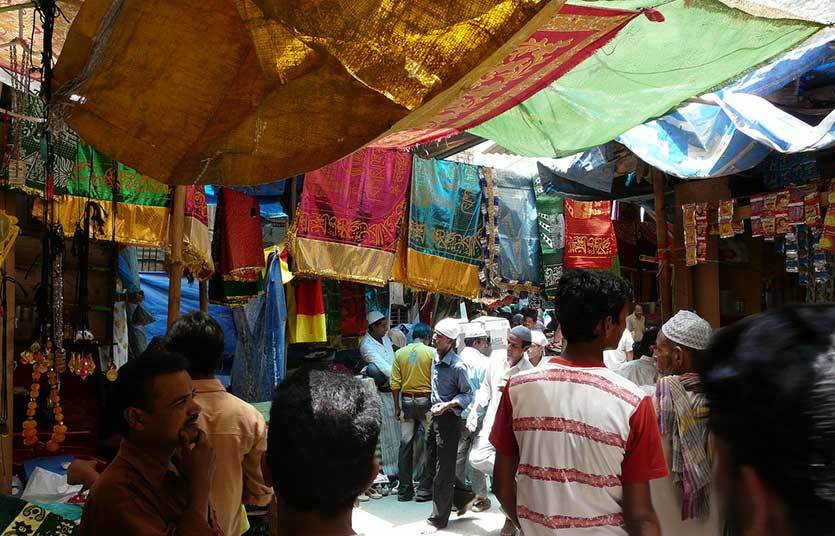 It's a little difficult to locate this alcove amidst the thousands of sprawling streets/houses & once you manage to do so, different heads & faces withhold your attention; some look at you with puzzled eyes, contemplating whether to try & attain some monetary gains out of you. 
This shrine is open to all people & religions. Near the main gate, vendors sell flower garlands & other religious offerings. On both sides of the narrow entrance are seen seated many beggars & homeless people as this place offers them food & shelter. Though Kaki was the master of Nizamuddin Auliya, this shrine isn't as popular as Nizamuddin Dargah. Some say it's because of his temperament as he never wanted to be disturbed by too many people. 
The Secret of Threads
As one enters the Dargah, a calm disposition descends upon all your senses. People are seen standing in queues with all the patience in the world. Some eyes are searching for answers, some are lost deep in prayers while others are bowing and paying their respect. There is a mosque inside by the name of Moti Masjid where prayers are offered five times a day; it is only during these times that the Dargah is closed to the public. 
The main shrine has the grave of Qutub Bakhtiyar Kaki who died in the early 13th century. Women are not allowed inside the main shrine & are only allowed to peep inside through the maze openings. Many people tie threads near Khwaja's grave for the wishes they want fulfilled & when their wishes are answered, they come back in gratitude & remove the threads that they had tied. 
Another World Surrounds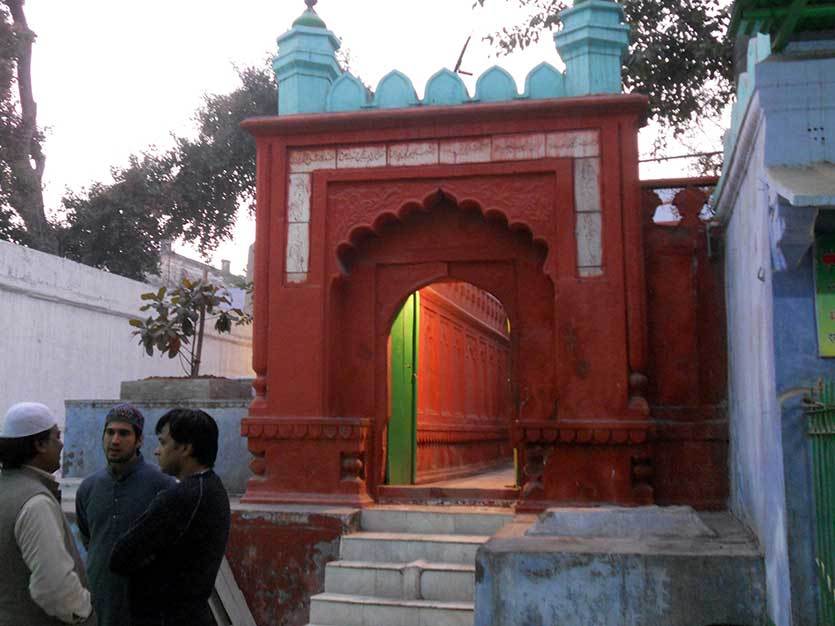 On Thursdays & Fridays, Qawallis or Sufi prayers in the form of songs are sung by trained professionals called Qawwals. Qawallis are performed outside the main shrine as it was the wish of this Sufi master not to be disturbed even after death. 
It is these nights when people gather to be lost in mysticism & feel that spiritual high. An annual Urs (death anniversary) takes place every year to celebrate this noble ascetic and rightly so.
We absolutely love this place and so will you!