6 Best Street Food Haunts In Dwarka That Dish Up Yummy Momos, Shawarmas & More
No matter where you stay in Delhi, there's always your go-to street food place where you want to end a boring work day with some chaat or maybe indulge in some cheap yet good food during those last few days of the month. And each part of Delhi has a wide range of street food shops and vendors scattered about in the public areas like the streets, markets, metro stations, and basically - everywhere!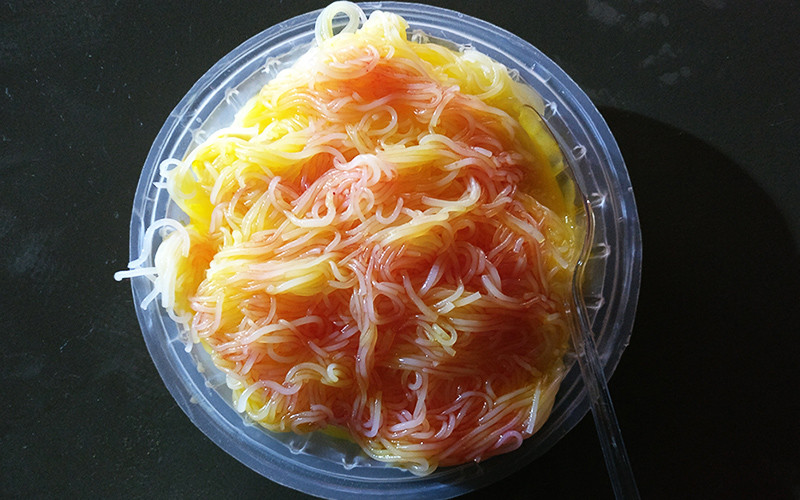 Talking of street food areas, we're here to give you a brief guide on street food options in the subcity of Dwarka! Being a residential area, you'll find that almost every street food vendor here has a regular flow of customers.
Even more so during the winter season when, despite the super cold evenings, people like to step out of their homes post sundown to dig into some pav bhaji, momos or maybe a bowl of hot thukpa. It's always a different kind of high to step out in your PJs and hunt down a great street vendor to indulge in some cheap thrills. So, here's a list of 6 awesome street food places you'd not want to miss if you're visiting Dwarka or are a resident of Dwarka.
1. Fingerlickerz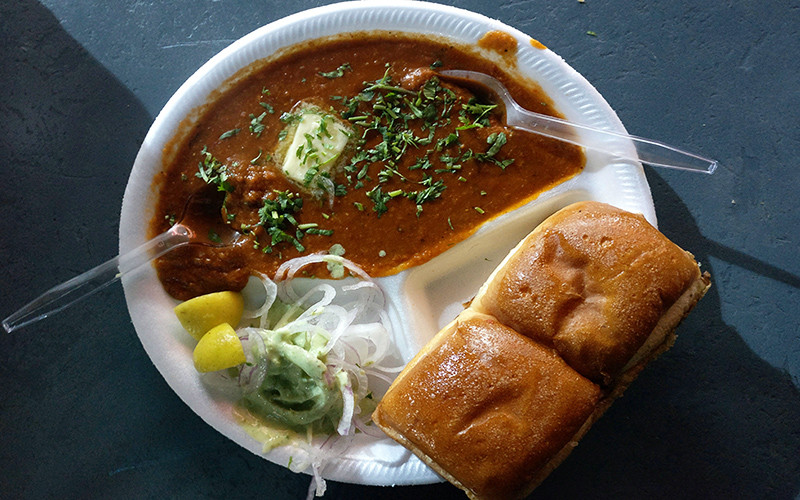 Located in the far end of the Sector 11 main market area, Fingerlickerz is a popular spot for all your comfort food cravings. They cover a fairly large area with an array of stalls that are assigned to a single type of food department, one for Thalis, one for Pav Bhaji, one for desserts and the other for Chaat, though they don't have an elaborate seating arrangement.
They have a detailed menu serving a range of dishes, the most popular being variations of Pav Bhaji, Bombay Vada Pav, Amritsari Aloo Kulcha Naan Thali, varieties of Chaat and the Special Faluda Kulfi dessert. We helped ourselves to the Butter Tadka Pav Bhaji and the Faluda Kulfi dessert, which costed Rs 90 and 70, respectively. The Pav Bhaji was classic and just the way everyone likes it; whereas the colourful Faluda Kulfi, with its fresh and sweet flavour with a smack of rose essence, made our tongues happy!
Where | Fingerlickerz - Pocket I, Sector 11
Meal For Two | Rs 200
Timings | 11:30 AM - 11 PM
Call Them | +91 9268 997 336
Check Out Their FB Page | https://www.facebook.com/Fingerlickerz-887400027968673/
2. Miya Ji Ki Chicken Biryani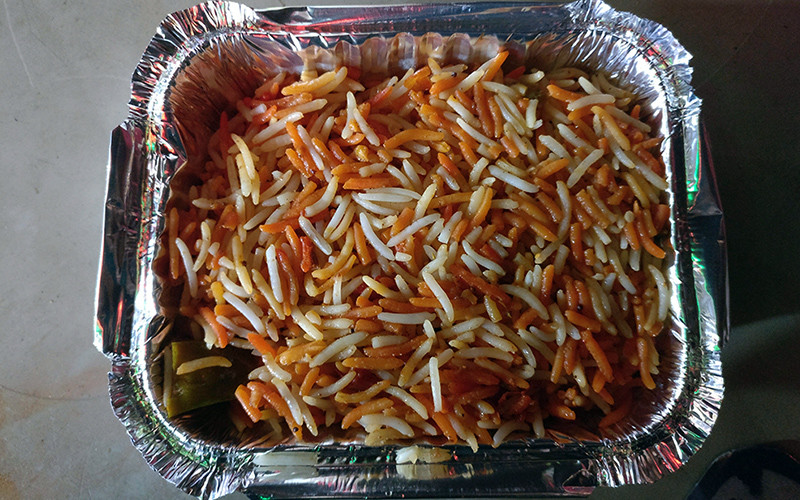 Biryani? Street food? Well, why not! Don't you get those days when you're craving some authentic biryani and don't want to spend too much at some fancy restaurant for that? Just around the Sector 10 market, Miya Ji's authentic Lucknow-style Mughlai Achari Dum Biryani is the simple answer to that craving! Opening his stall at around 6 PM, he just serves one type of biryani, saying how this helps in serving his customers most efficiently.
Don't worry, it's completely hygienic and certainly delectable! They come in quarter, half, and full portions, which is the best part. Delicious biryani in super pocket-friendly rates - a must try!
Where | Miya Ji Ki Chicken Biryani - Sector 10
Meal For Two | Rs 150
3. Heer Singh's Pakoda Stall
Winter time is ideal for sipping hot tea and nibbling on some garma-garam pakodas. We don't know about tea, but Dwarka peeps, we have the ideal place for you to dig into some of the best pakodas! Heer Singh, the guy who runs the stall, opens his stall when the Sector 6 market starts brimming to life, around 11 AM. It's set on the opposite roadside pavement from Maitreyi Apartments. He sells his pakodas on weight basis, Rs 40 for 200 grams. You can choose from a variety of pakodas including Palak and Pyaaz, Aloo, Gobhi, Mirchi, and Moong Dal Pakodas. Hygienic and tasty, this is simply a must-have here!
Where | Heer Singh's Pakoda Stall - Sector 6
Meal For Two | Rs 80
4. Chinese By Nature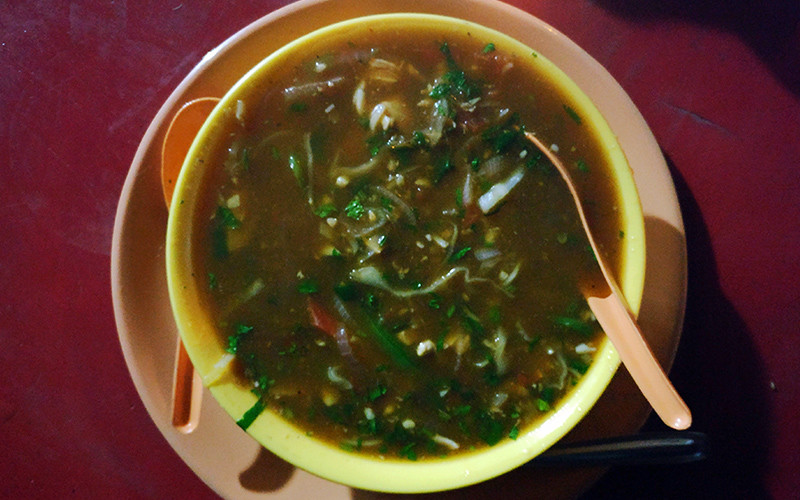 A Chinese and Tibetan cuisine street mini-van in the Sector 12 DDA market area, known to most locals around Dwarka, serves you food that'll make you eat meals from here every single night! Although the prices aren't street-stall like, their dishes are worth the money you'll spend here. From juicy Momos, to delicious noodles and Manchurian gravies, to piquant thukpa, you'll find it all here.
We got ourselves a big bowl of Chicken Thukpa at Rs 110. And we must say, the cold winter evening and the warm soupy Thukpa, with the delish chicken broth accompanied by veggies, noodles, and soft chunks of chicken, made our bellies very happy! Do stop by this mini-van for the quickest and warmest service in Dwarka.
Where | Chinese By Nature - LSC 1, Near Antriksh Apartments, Sector 4
Meal For Two | Rs 450
Timings | 12 Noon – 11 PM
Call Them | +91 8750 163 888
Check Out Their FB Page | https://www.facebook.com/Chinese-by-Nature-447632828780714/
5. K C Restaurant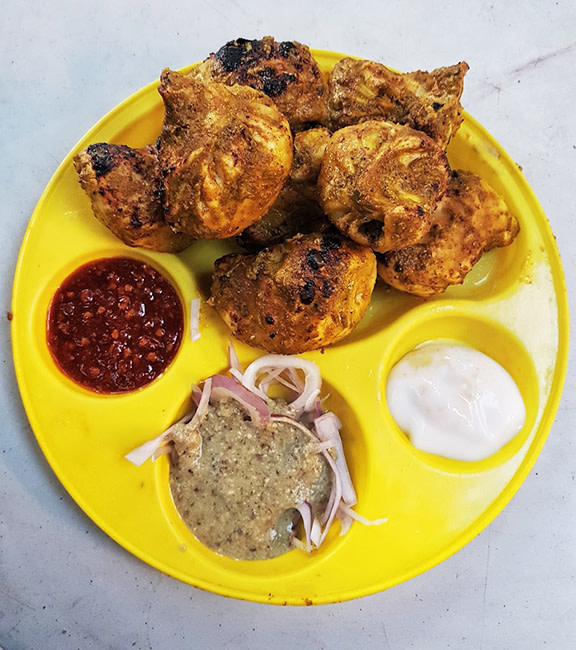 Picture Credits: Amit Verma
A popular hangout spot for momo lovers in Dwarka, K C Restaurant is always crowded. Their Chicken Malai Momos are loved by one and all, for they are super soft and creamilicious. You can also try their Veg Achari Momos and KC Special Crunchy Chicken Momos.
Where | K C Restaurant - Opposite Relaxo Showroom, Ramphal Chowk, Sector 7
Meal For Two | Rs 450
Timings | 12 Noon – 11 PM
Call Them | +91 8800 286 677
Check Out Their FB Page | https://www.facebook.com/KC-Restaurant
6. Uncle Chicken Shawarma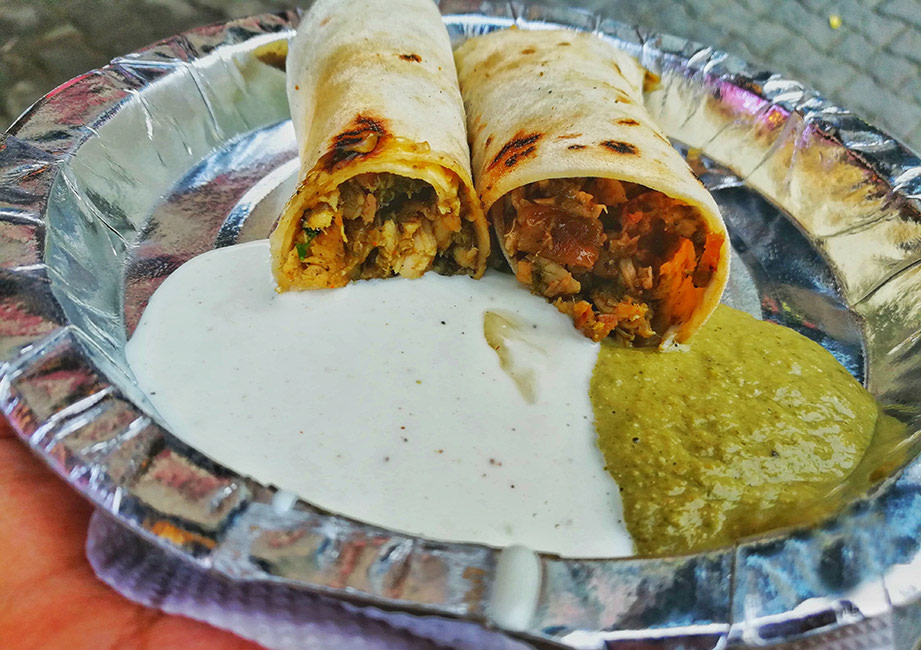 Uncle Chicken Shawarma is a paradise for shawarma lovers in Dwarka 'cause these peeps dish up some scrummy Chicken Shawarmas which are basically tortillas wrapped with a mixture of mayonnaise, minced meat and special spices. They are served with mint chutney, which makes the shawarmas taste even better. For our vegetarian brethren, these guys offer Paneer Shawarmas too!
Where | Uncle Chicken Shawarma - Pocket 1, Sector 10
Meal For Two | Rs 200
Timings | 10 AM - 10 PM
Call Them | +91 9990 020 935
So, the next time you Dwarka people are wondering where to go next, you have a bunch of options to choose from!