Delhi
Shop For Beautiful, Stylish & Comfortable Juttis Starting @ Rs 250 At Krishna Nagar Market
Jutti, derived from an Urdu word, is a shoe with a closed upper attached to a sole. Like Mojaris, these are long shoes with the end curled upwards. They usually have a flat sole, and are similar in design for both women and men, except, the ones for men are called Khussas and have a sharp extended tip which is curved upwards like traditional mustaches, while some women juttis have no back part, near the ankle.
It was first introduced among the Mughals and became a hit amongst the royalty. Traditionally made of leather and extensive embroidery, it is the most versatile footwear, be it for daily use, weddings, religious occasions, parties or festivals. They are especially popular amongst Punjabi culture, so much so that many of their folk songs mention juttis, like  'Jutti kasuri peri na poori hai rabba sanu turna paiy' and 'Jutti lagdi vairia mere'.
Juttis are a preferred footwear for its royal look and comfort. It can be found in endless designs and colours. Beauty, vibranance and utility are combined in these juttis of India. They are the perfect traditional dose for your western outfits or your classic Indian wear. Along with traditional dresses like sherwani or kurta pajama, juttis form the quintessential accessory.
Krishna Nagar Houses Plethora Of Choices!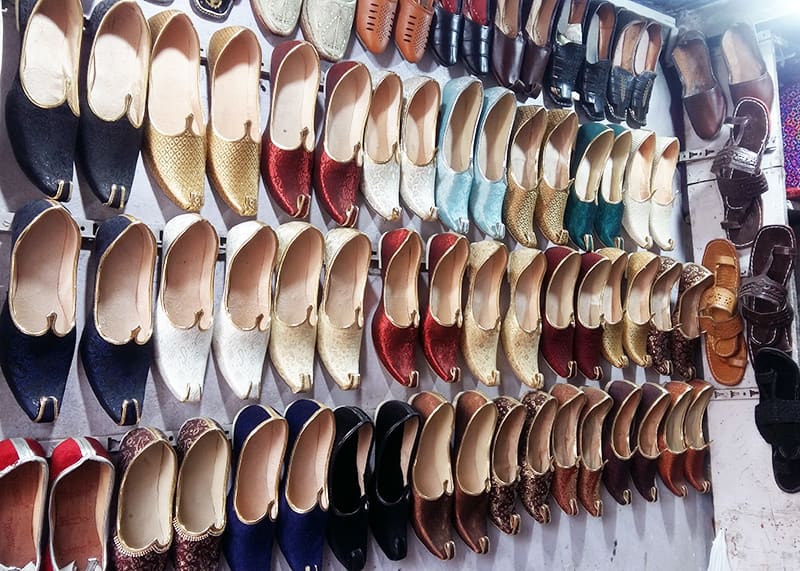 Tucked away in the criss-cross lanes of East Delhi, a market called Krishna Nagar has a reasonable number of jutti shops for you to pick your pair right away.
Punjabi Jutti House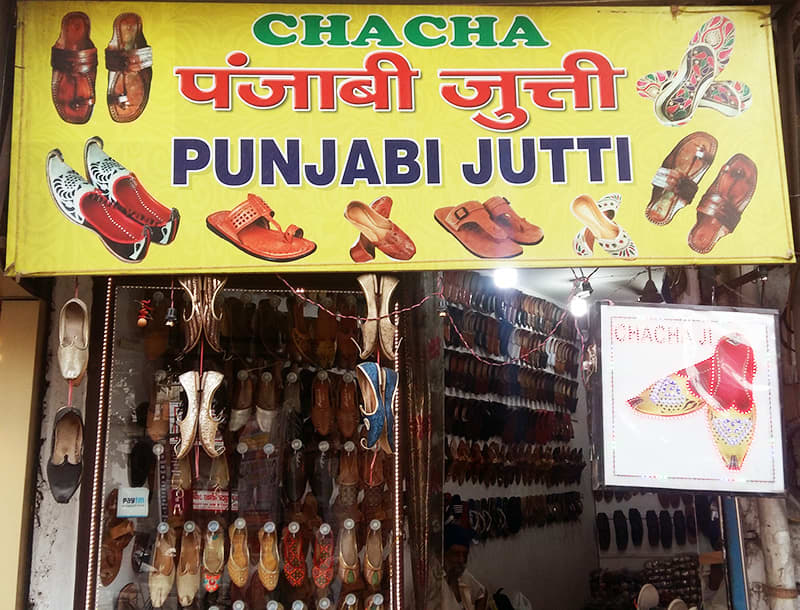 In its existence of over 10 years, this store is treated like a treasured inheritance by the joint Punjabi family that takes care of it. This place, which is actually a combination of 3 shops - two for men and one for ladies and children - stocks such magnificent variety of footwear that you'll be spoilt for choice. Jazz up your look at an affordable price here!
Ashiana Punjabi Jutti House

This is one of the most famous jutti houses, also situated on the same lane, that offers an equally attractive variety of designs and embroidery with silver and golden threads, as well as flower patterns. Hundreds of different pairs of juttis dot the walls of this shop and overwhelms you with the sheer amount of options. Shop here and you definitely won't be disappointed!
Chacha Jutti House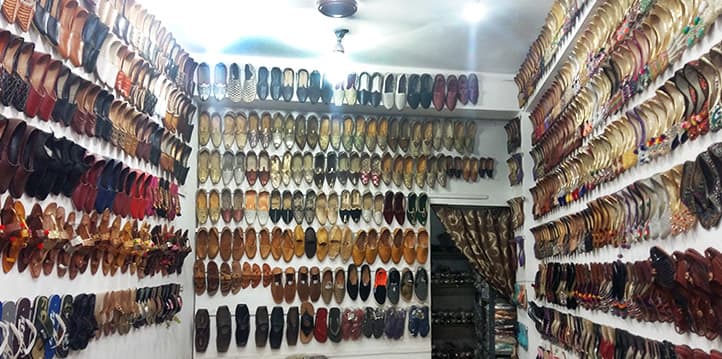 To help you and confuse at the same time, here we have another
jutti house that sells these footwear in perfect royal looks. With innumerable options to choose from, make your style statement with their colorful and bold varieties!
So, head to Krishna Nagar, get shopping and step out in style!
Price | Rs 250 Onwards
Where | Near Ghondli Chowk, Krishna Nagar
Take A Look At More Beautiful Options At These Places!