Say hello to Summer, say hello to eco-friendly shoes! With global warming today knocking at our doors, we must make conscientious efforts to do our bit and save the environment. So, let's start from the ground level itself - shoes. Footwear is essentially made of leather but here we tell you the labels/ brands that have come up with alternative materials like canvas, jute, organic cotton, bamboo etc. which are environment friendly as well as funky!
Scentra Shoes

We all want to leave behind a trail of golden dust as we take a step ahead, but alas! However, we can surely leave a fresh whiff of strawberry dye with every step forward. Scentra shoes are designed in California and made in Spain.These unisex kicks are available in a burst of colours and designs and boasts of an Orthopedic sole and a soft organic cotton upper; thereby making them eco-friendly as well as user friendly for all age groups. A pair would cost around Rs. 1500 - Rs. 2500.
Buy Them Here | http://www.scentra.com/
Kanabis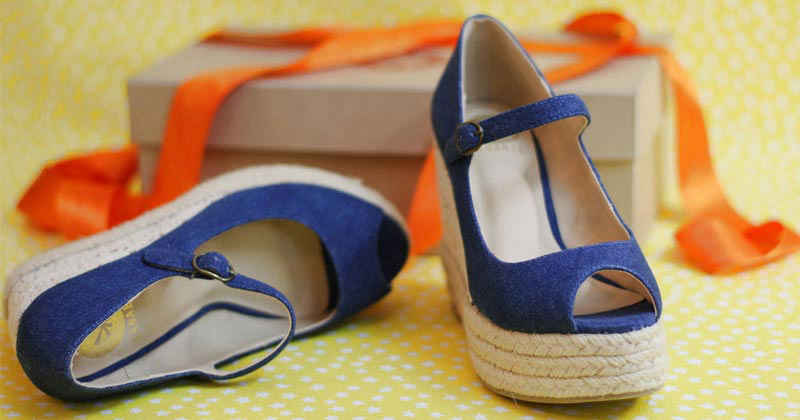 Substituting the conventional leather with canvas, which is made out of hemp and further from the Cannabis plant; this hep, feminine and fashionable brand caters to women footwear. Flats, pumps and wedges with polka dots, florals and zip details, these pretty little things are summer must haves. A pair would cost around Rs. 1700 - Rs. 3500.
Buy Them Here | http://kanabis.in/
Woodland ProPlanet

Recognizing sustainable development and encouraging to adopt eco-friendly practices is the motto of Woodland ProPlanet. Having tie-ups with environmentally conscious NGOs, the ProPlanet shoes are made of biodegradable materials like natural rubber with minimal processing. The shoes are available for men and women in earthy tones and are also great companions for outdoor treks and camping. A pair would cost around Rs. 1595 - Rs. 3395.
They've Got Multiple Outlets Across Delhi NCR 
FabIndia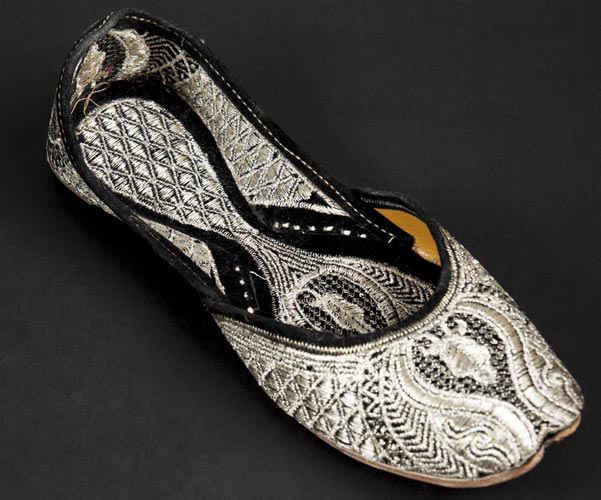 Easy to slip on, these lightweight, embroidered slippers are a dream (for the womenfolk). The eco-friendly colours are an eclectic mix of funky, fashionable and trendy. These easy on the pocket picks can be teamed with ethnic and western wear likewise. A big thumbs up for every woman's shoe rack. Each pair would cost Rs. 690 - Rs. 1090.
Buy Them Here | 14, N- Block Market, Greater Kailash 1
Tom's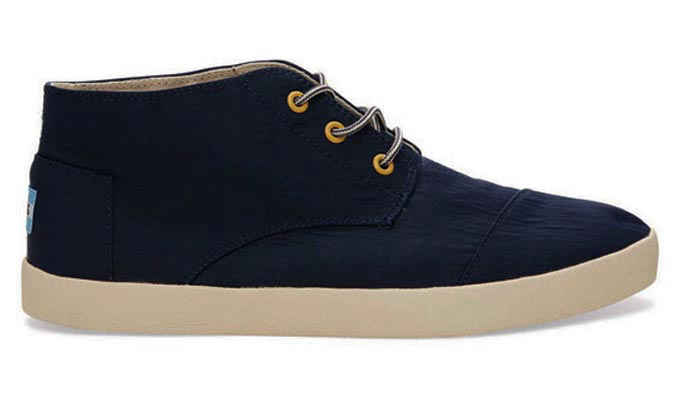 Ah! The classic colour blocking, unisex slip-ons are a perfect go to for any occasion. These shoes come with a TOMS classic suede insole with cushion for the added comfort, a canvas upper and an elastic V for an easy slip on and slip off. With their "One for One" initiative, TOMS gives a new pair of shoes to a child in need of one. Let's play our part for the underprivileged too. A TOMS pair starts from Rs. 3500.
Buy Them Here | Second Floor Studio, 417 Shahpur Jat
Columbia Shoes

Clothing, backpacks, shoes - the perfect gear for the perfect trek, a game of golf or simply a morning run. With soft and breathable materials for the clothing line; the Water & Boat footwear range deserves a special mention too. These shoes are designed with a mesh upper for water drainage during excessive rains, thus preventing the shoes from holding water and getting damaged. These shoes are priced from Rs. 2500 onwards.
They've Got Multiple Outlets Across Delhi NCR 
Timberland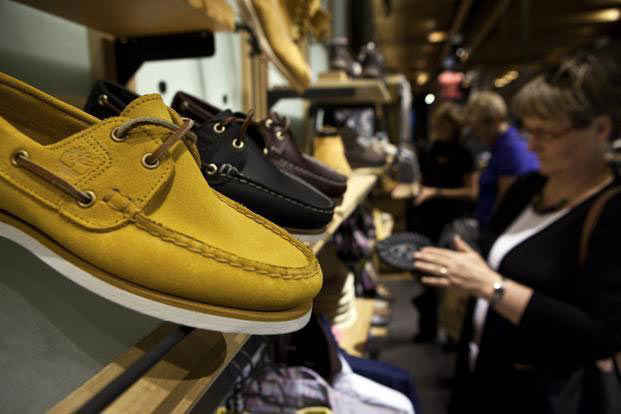 Launched by the Reliance Industries Limited India, Timberland also offers a wide variety of eco-friendly kicks for men, women and kids. From lace-ups to loafers, made out of soft canvas and suede uppers, these shoes are sure to up your game at any occasion or time of the day. Priced anywhere between Rs. 2499 to Rs. 7999, a pair should find their way to your shoe rack.
Buy Them Here | www.jabong.com/timberland
Rohan Arora

Beaded, embroidered and sequinned over velvets and satins,these shoes are all things chic and classy. Pair them with a classic white shirt-blue denims or with the saris, these pieces are sure to strike an image with one and all. Buy the readymade ones or the customised ones, Rohan Arora's designs are here to stay. A basic pair costs around Rs. 6500 and the one with heavier designs costs around Rs. 12500.
Buy Them Here | Ogaan, Hauz Khas Village or Shop Online http://amzn.to/1pRW1WZ