Visit The Ancient Sheetla Mata Mandir In GGN That Attracts Hordes Of Devotees
An ancient temple, Sheetla Mata Mandir is situated on the Sheetla Mata Road near the Gurgaon Railway Station. The temple houses an image of Mata Sheetla Devi, who was believed to be the wife of Guru Dronacharya as stated in the Mahabharata. The religious place attracts hordes of devotees and witnesses high attendance during the Hindu festivities.
On the way to the temple, one has to pass through a suburb area which remains mainly congested due to heavy traffic. The suburb area hosts a wholesale-type market selling marble and spare car parts and on the roads, there are men with carts selling sugarcane juice to the tired pilgrims.
Although it's situated on a comparatively narrow road, the temple sprawls over a large area. Located on the main road, the temple does not have a car parking area. Outside the gate leading to the premises of the temple, there are two shops selling things for sacred offerings where they have packages wrapped in a basket and priced differently, ready to be sold to the pilgrims.
Inside The Temple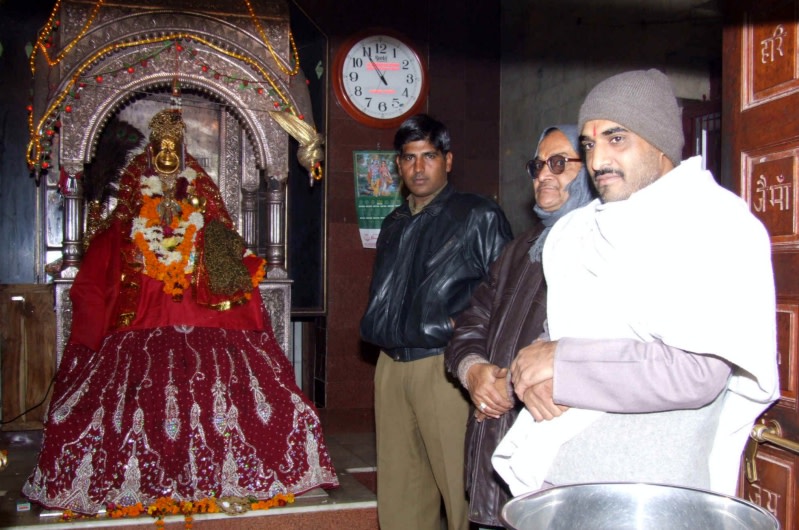 Once you enter the gate, a concrete path leads you inside the premises of the temple. The entrance is wide enough to handle the rush that throngs the temple during the festivities. Further up, an arched structure stands midway and is lined with well maintained lawns on one end and the other end hosts a small structure housing other deities. The plants have also been placed on raised platforms bordered by concrete which acts like a resting place for the pilgrims.
The sanctum inside is built like a large hallway leading to a small room and the large hallway provides a glimpse of the main deity and the seating area for the pilgrims. The narrow path bordered with railings leads to the area which houses Sheetla Mata. The deity is surrounded in a room and the pilgrims cannot go near the deity but can offer their prayers from a window-like structure built at a distance from the idol.
Mesmerizing Beauty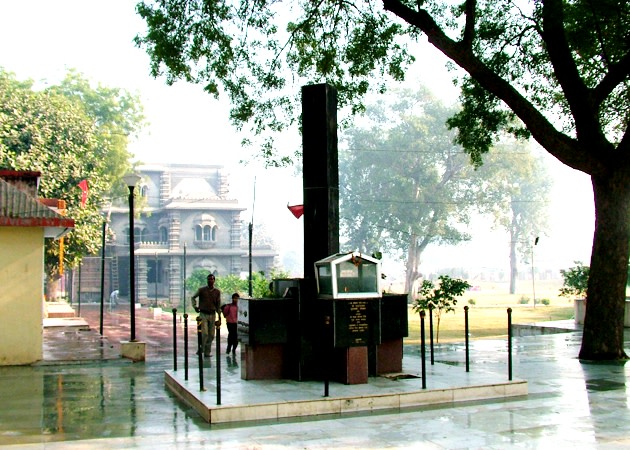 One look at the deity leaves you mesmerized! The idol is finished in gold polish and is embellished with precious jewels, beautiful clothes and the huge gold nose ring enhances the vision. The deity is seated on a silver polished arched structure; Hindu priests take your offerings and provide you with parshad (sacred offering of food).
The temple also houses other deities like Lord Hanuman, Lord Shiva, Shani Dev and Goddess Durga. The authorities have also constructed 'Mundan Halls' where the first hair cutting ceremony for children is held; Satsang Bhavan for yoga and other spiritual activities and Bhandara Bhavan for offering food to the pilgrims. The temple is accessible by the Haryana roadways buses, auto rickshaws and prepaid and postpaid taxi services.
If you ever find yourself in the vicinity, stop by here to pay your respects!
Location | Sheetla Mata Mandir - Sheetla Colony, 5 Lt. Atul Kataria Marg, Sheetla Colony Block B, Ashok Vihar Phase II, Gurugram