The kids these days are stuck within the rigid walls of school curriculum for knowledge, often unable to find a rhythmic way out of the staccato educational system. Deepalaya, an NGO in Panchsheel Vihar decided to help students by giving them a platform to explore and develop their creativity. Along with the joint efforts of author Mridula Koshy and Michael Creighton, they started the Deepalaya Community Library.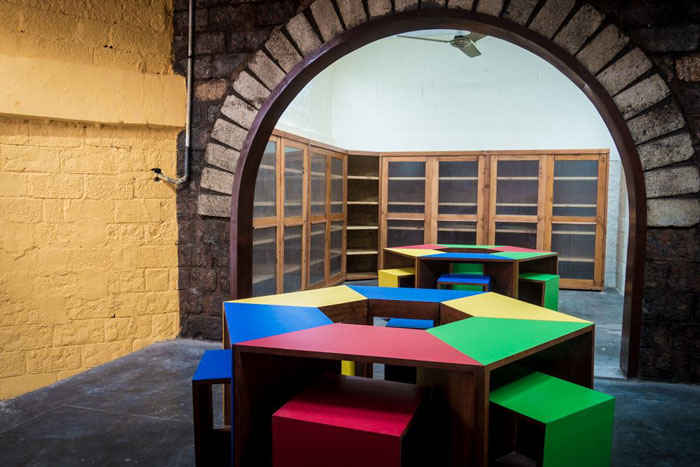 What started with a bag of books has now become a big, colorful library. With less than a dozen students frequenting the place during its initiation, the place has now flourished to see more than 500 regular visitors. 
What They Do
The aim was to bring back the charm and the practice of reading books in the present day technology-dominated world which is why the access of the library isn't restricted to the students of the Deepalaya alone, who have a weekly library period in their curriculum, but also open to parents, siblings, friends and volunteers irrespective of age and literacy level.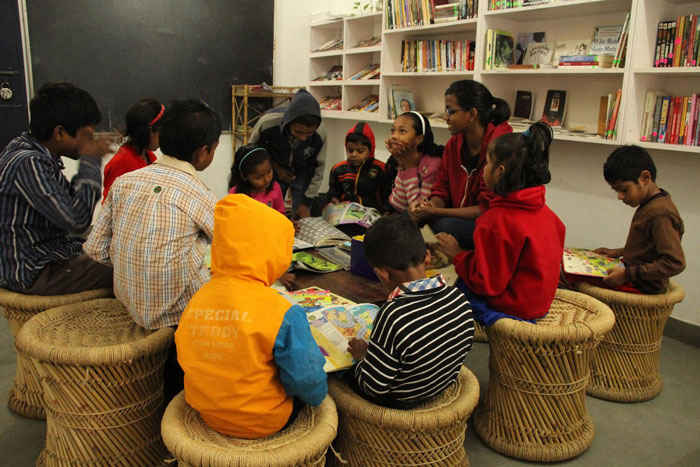 The whole library is run by children who form a Library Student Council and work along with volunteers who help in issuing books, manage the reading room and The Reading Project which includes read aloud sessions, discussions and film screenings as the brains behind the project, Koshy and Creighton wanted the library to be a vibrant and creative space.
What Makes Them So Different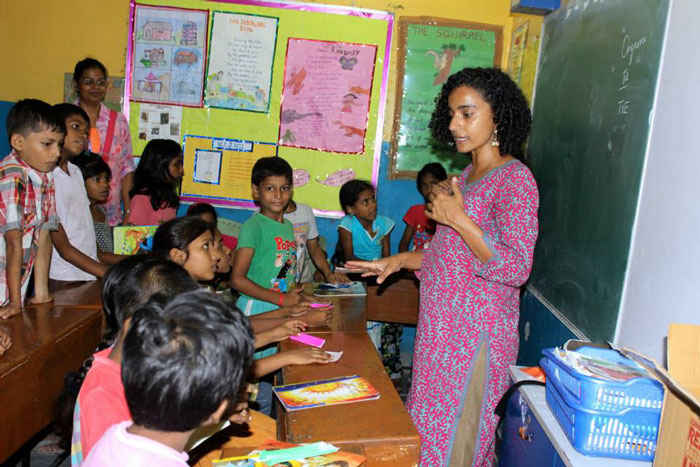 This library stands to differ from other libraries as it is a 'movement' in itself, providing not just a reading space but also a domain where children are subjected to thoughts and teaching methods which are unorthodox, progressive and talent-nourishing.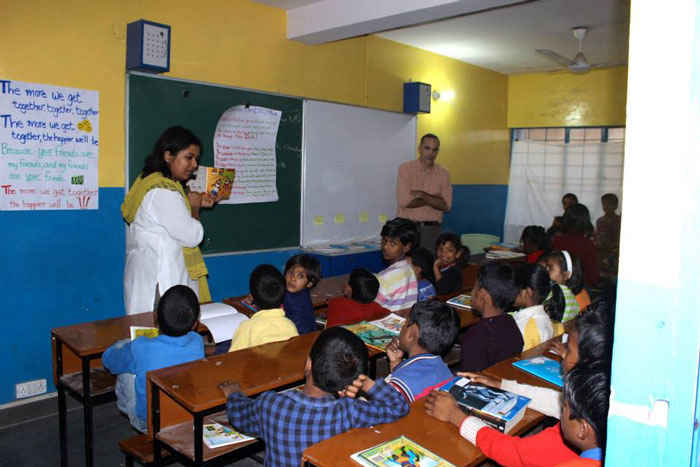 Join this happy, ever-learning, ever-teaching, ever-sharing family as they more than gladly welcome donations and volunteers, after all, that is what the spirit of capital city is, to welcome and harbour new innovative efforts!
Know More | http://on.fb.me/21w7A4a