Set Sail To These 8 Pristine, Unexplored Islands In India We Bet You've Never Even Heard Of
India is blessed with beautiful islands and sights, which will have you gasping in disbelief as you fawn over their natural beauty. And here we've hunted down 8 stunning, yet unexplored islands in India which will give you some serious wanderlust. Just consider them 8 more reasons to explore, visit and get some well-needed rest. Climb aboard, mate, we've got some exploring to do *Aye! Aye! Captain* - scroll on!
1. St. Mary's Island, Karnataka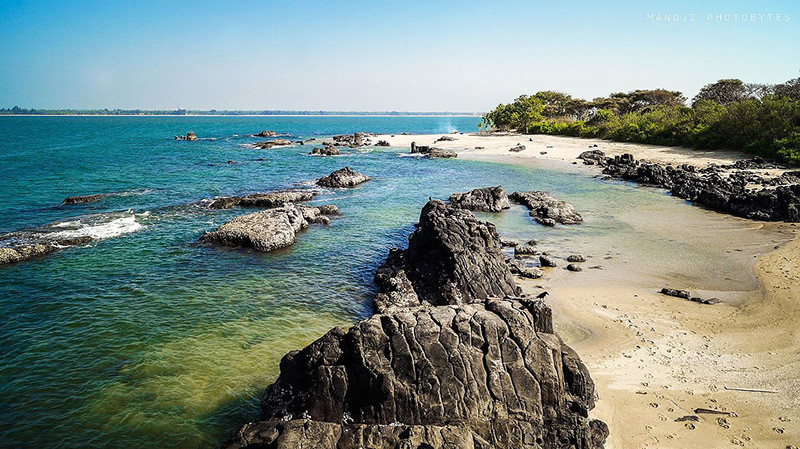 Legend has it that Vasco da Gama first set foot here! In close proximity to Malpe Coast in Udupi, St. Mary is a combination of four small islands which form a hexagon together. It's one of the 26 Geological Monuments in India and is well-known for its hexagonal basaltic rock formations. This island is said to be a sea-shell lovers' heaven as shells of all shapes and sizes can be found here! Go and collect some sea-shells while sunbathing on the pristine beaches here!
2. Diu, Daman & Diu
Picture Credits: Urjit Yajnik
Often clubbed with Daman, this fishing island is one of the least populated districts in India. It's located in the Kathiawar peninsula in the south of Gujarat and provides the perfect blend of Portuguese and Gujarati culture. Diu is famous for its Portuguese cathedral and an old fortress, not to mention the plethora of languages spoken here, which are - Gujarati, English, Portuguese and Hindi which is quite amazing, to say the least. Bonus - buying and drinking alcohol is legal here, unlike the rest of Gujarat!
3. Majuli Island, Assam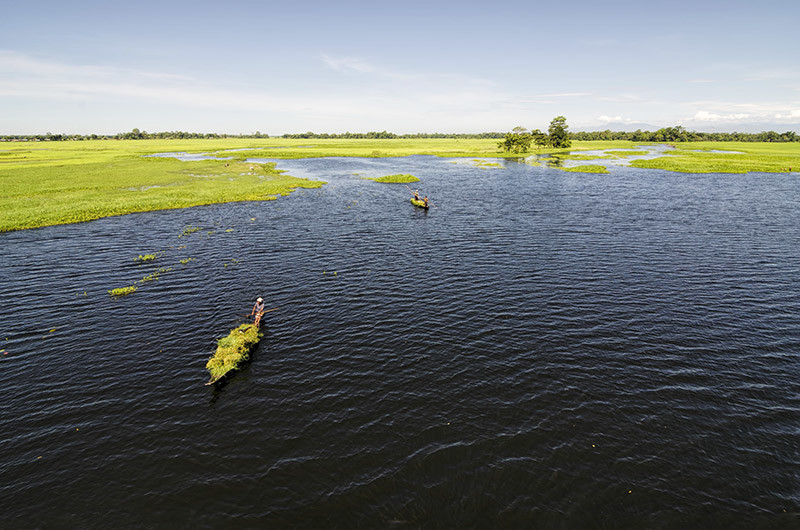 Now this one's the largest river island in the world but still quite offbeat and unknown! It's the first island district in the country, where one can enjoy bird watching, pottery-making and learn about the colourful culture of the tribes here. The island is sadly sinking by the day (like Venice), so it's better to visit this place before it's too late. Come and witness ethereal sunsets here!
4. Kavvayi Island, Kerala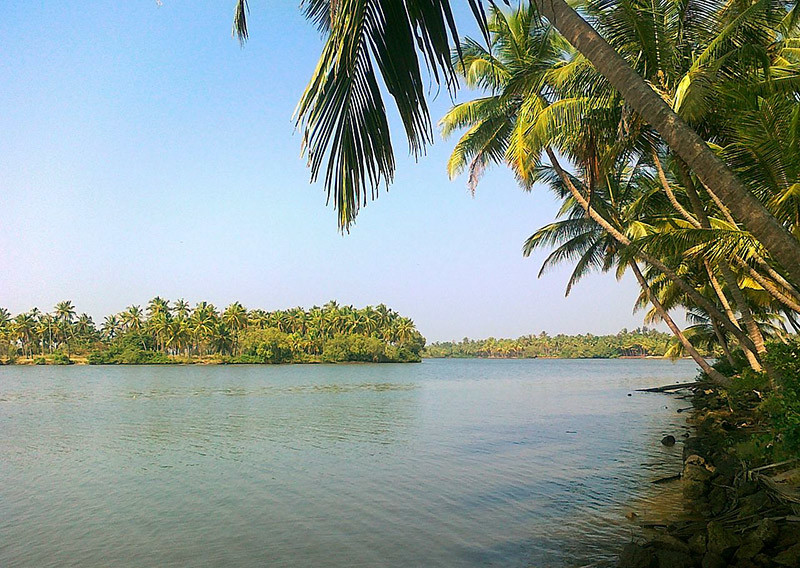 A gorgeous island which is reputed as the largest backwater of North Kerala, Kavvayi also has an interesting history as it's been recorded by Marco Polo, Abul Fida and Ibn Battuta on their travels. You can opt for a ferry from the mainland or cross through the Mavila Kadappuram bridge to reach Kavvayi. This island might be the 'popular kid' of this list but we feel that its exquisite beauty deserves more attention!
5. Kadmat, Lakshadweep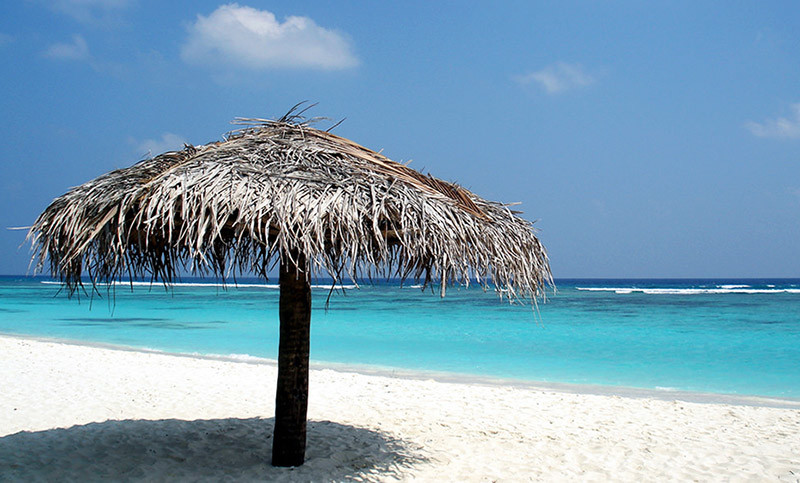 Picture Credits: Animesh Singh
Turquoise waters, white sands and empty beaches - this lovely island has got it all! It's managed by the Society for Promotion of Nature Tourism and Sports (SPORTS) under Lakshadweep Administration, in order to preserve its natural beauty and charm. One can enjoy water sports such as kayaking, yachting and scuba diving here. Walk on the clean beaches and take in the beautiful sights of untouched nature, lagoons and coconut trees in Kadmat *dreamy eyed*!
6. Hope Island, Andhra Pradesh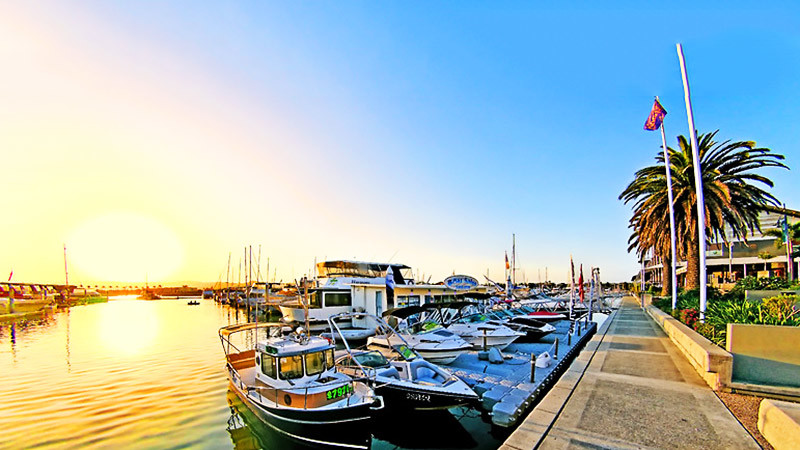 Picture Credits: populartourismplaces.blogspot.in
Hope Island is a 200 year old formation that was formed due to sand drifting from the tributary of the Godavari river. It's an island on the Bay of Bengal which is a ferry ride away from Kakinada port. The tadpole-shaped island is considered the safest harbour in East India, hence the name. Plus, it also has a variety of protected species of plants and animals. Look out for Olive Ridleys here (it's super cute)!
7. Little Andaman Island, Andaman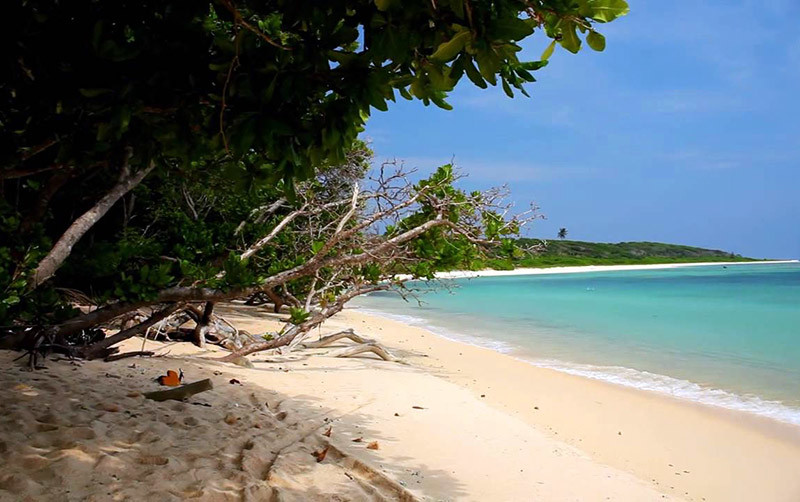 Picture Credits: You tube
Little Andaman is anything but little! One of the largest islands in Andaman, yet it's shockingly unexplored! One can spot rare marine turtles, hut bays and waterfalls here making it the perfect exotic holiday. It's 120 kms away from Port Blair and although transport is a little expensive, but the pristine beaches and palm trees totally make it worth it! Indulge in some scuba diving and snorkeling here among other water sports. So go ahead, explore all that Little Andaman has to offer!
8. Sao Jacinto Island, Goa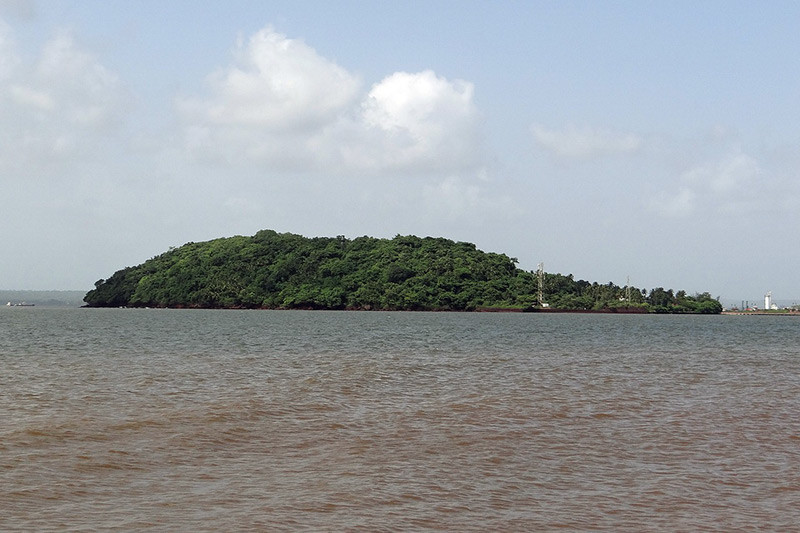 This beautiful island located in South Goa is just a few kilometres away from Dabolim International Airport. It's been able to retain its natural charm and purity, as the locals decided to never lease out their land for commercial purposes back in 1972. Talk about visionaries! It also has a cathedral and an abandoned Portugese lighthouse from which one can see the Indian Ocean and Goa's coastline. What a view!
India is blessed with these wonderful islands yet their existence has been hidden from us for far too long. But hey, no longer, plan your next trip to these exotic destinations!