Serving Up Over 50 Varieities Of Coffee, Say Hello To The Cutesy *Mogli's Coffee* In GTown
We sometimes feel that buying a cup of good coffee has now become somewhat of a luxury considering the price that has to be paid for the same  and two people going through the same thought process came up with this brand called Mogli's Coffee where gourmet coffee is served at a very minimal cost and brownie points for the cute name! 
With a tagline that states 'It Only Tastes Expensive' these guys have a cup of coffee ranging from 30-70 bucks and boy do they look rich! 
It's not just your basic everyday cappuccino or latte that they've got, the coffee here will be topped with some interesting delicacies like donuts, cookies, nutella, candy floss *yum* and what not!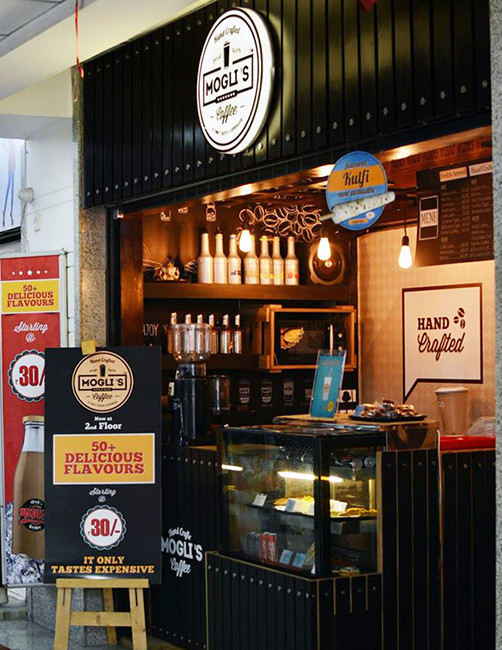 ** P.S. : Did you know? You can now download the So Delhi App for iOS & Android. Click Here ** 
With 50 different varieties of coffee available here, we just can't wait to go give it a shot! At the moment they're serving out of DT Cinemas @ City Centre Mall, making your movie experience even better than before. 
Where | Shop 219, 2nd Floor, DLF City Center Mall, MG Road, Gurugram
A Cup Of Coffee Here Costs | Rs 30 - 70
Check Out Their Fb Page | https://www.facebook.com/mogliscoffee/