Select Citywalk Graciously Welcomes Navratras: Where to Go For Navratri Special Grub
It's that time of the year again when we all get a little religious, leave our addictions behind and cleanse our body with natural and all-vegetarian food. But who said it has to be home cooked or boring food what with all the restaurants cashing in on the Navratri fever! 
Yes, you got it right, the Navratras are here now and we're all on an edge about the fact that there shall be no chicken for the foreseeable future. Well worry not, we get you an initiative by Select Citywalk, Saket in which restaurants are preparing food for fasts, helping you maintain the sanctity of these auspicious days. So here in Select, we've went and tried out two of our fav places to eat at - Wanchai By Kylin & Sattvik, and here's the Navratri-special fare we had!
Wanchai By Kylin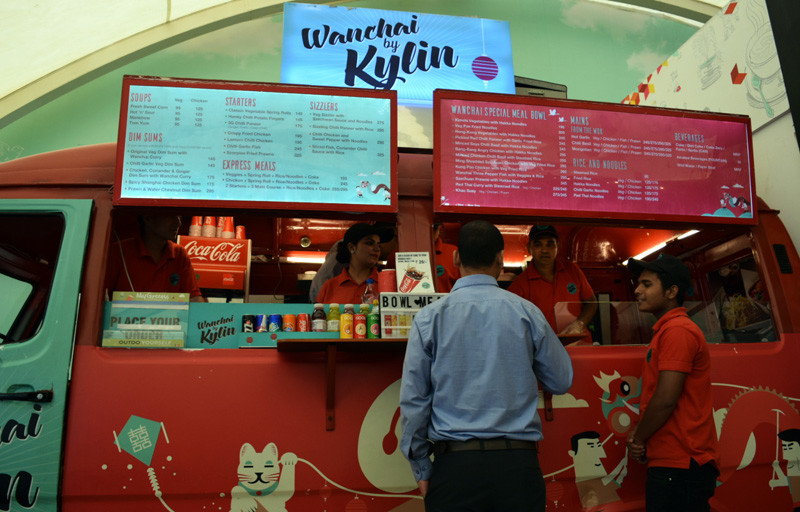 So Wanchai is doing a special Navratra combo, which comes loaded with our favourite dimsums, a curry and rice. The interesting part is that the dimsums were made using kootu atta and stuffed with broccoli, carrot and peanuts. Mind. Blown.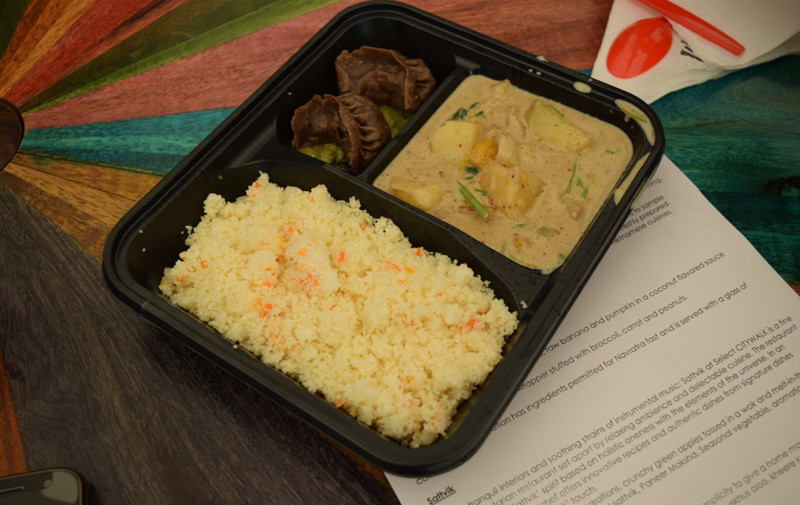 The tray also cupped fried rice, which was made using Samak rice, an ingredient which is used widely and is acceptable for during the Navratras. Aren't you all loving us right now?! The last food item on our tray was the super yummy vegetarian preparation with Colocasia, raw banana and pumpkin. We loved the coconut-based gravy and you will too! Happily, they also serve chilled Coke along with the combo.
Sattvik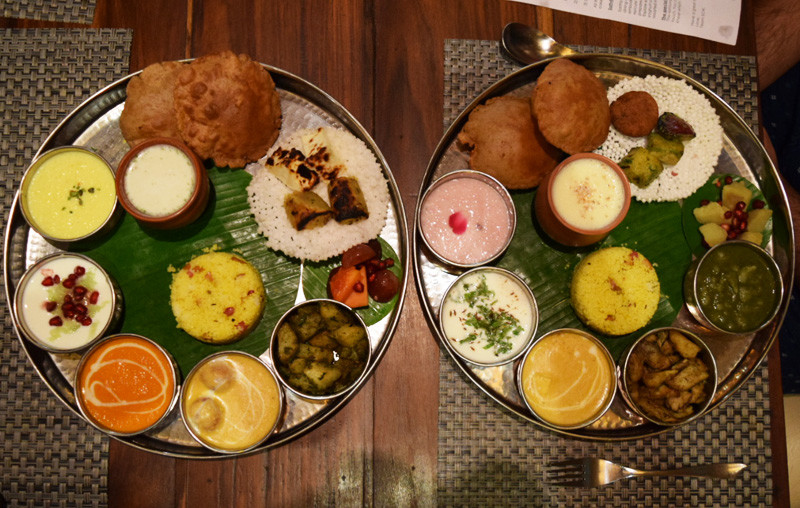 Our next and final stop in Select was the famous Sattvik restaurant, which, as the name suggests does best the cooking of 'Sattvik' food. We were told that for the period of Navratras, they would only be using kootu atta and 'Saindha Namak' and lo and behold, we're now about to introduce you to something you'd cherish for the remainder of the Navratras. 
Sattvik is dishing up two thalis, out of which one will be available from 1st-4th October and the second thali from 5th-9th October. Their thali is one humongous food experience starting with Sabudana Papad, Grilled Paneer, Grilled Sweet Potato, dry Potato Sabzi, Paneer Kofta, Shahi Paneer, Samak Rice with dry fruits and lots of fruit including grapes, papaya and pomegranate; not to mention Rose Kheer - and all of this served alongside the most refreshing mint chaach! If all this isn't enough to satiate your hunger (which we truly doubt!), you could also order their mocktails, which come served inside a real pineapple. How is that?!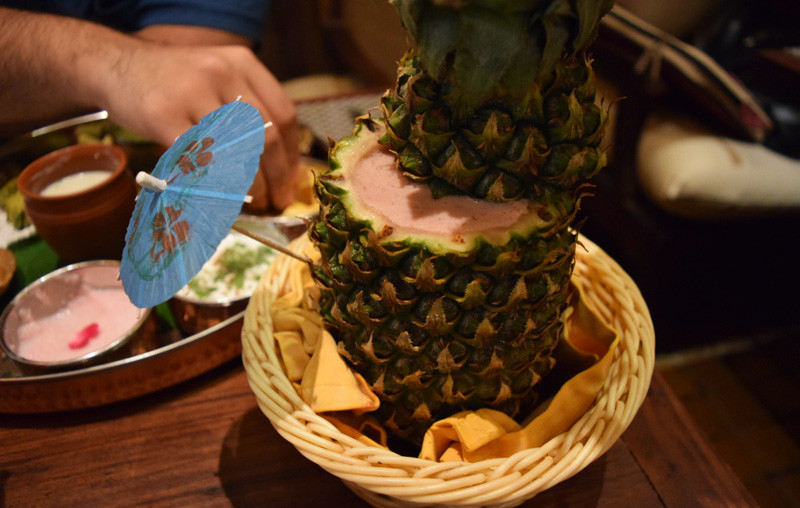 We could hardly finish our thali, but one thing is for sure - we'll certainly be heading out to Select Citywalk, Saket in search of more places serving Navratri-special food and delighting our taste buds while at the same time cleansing our palate too! Happy fasting guys!
Location | Select Citywalk, Saket