There is a constantly growing list of places to buy furniture and home décor items in town, but if your tastes are unique and eclectic, Sharma Farms in Chattarpur is the destination you need to head to!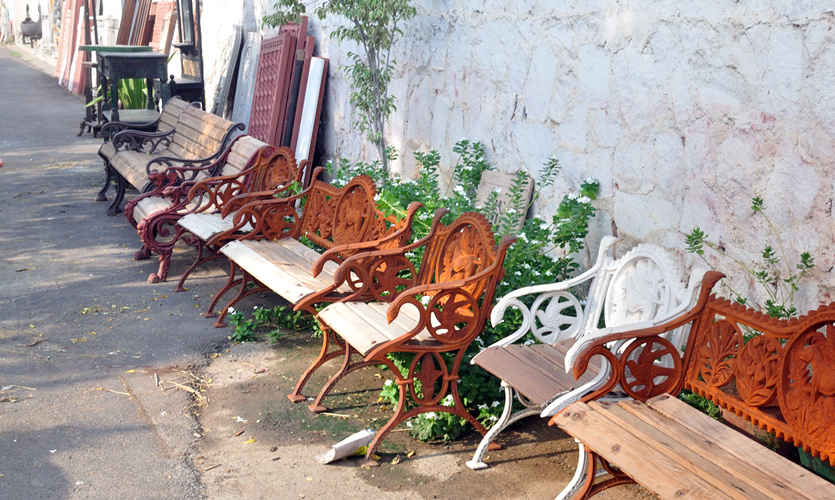 A Farmhouse with a Difference
Sharma Farms is one of the many large farmhouses spread all over the Chattarpur area. Once you enter inside, you will notice open spaces that can be used for various ceremonies and events as expected in all the farmhouses in and around this area. But if you keep walking on, you'll start noticing more interesting items on a lane to the left. This is the furniture and handicraft section of the Sharma Farms.
Apparently, the owners of the farm had a hobby of collecting various antique furniture and other items and with time, the collection grew so big that it started attracting more and more people. Now, it has been turned into a complete workshop where several skilled artisans work to create the furniture of your dreams.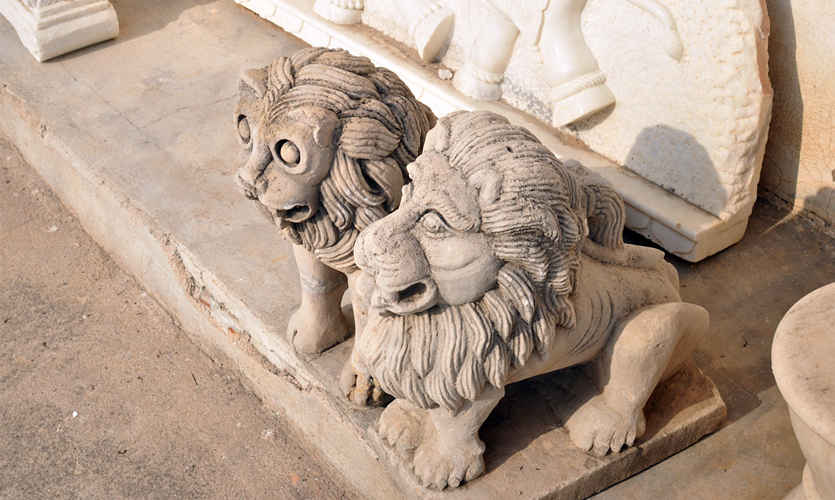 The Eclectic Pieces
As you enter the lane, you can see scores of antique pieces from Buddha statues to latticework window panels, rock cut elephants, and wooden horses to traditional art prints scattered all over the place. There are several large warehouses by the side of the lane which are all pretty vast and have lines of furniture, statues and various other pieces of home décor spread all over.
It will take you some time to go through all of them! The items are not properly organized or displayed for visitors and you're more likely to witness a lot of work in progress so you need a good eye for detail and rummage through to find your very own gem!
While you can go through their vast collections and place your orders, you can also bring your own antique pieces and get them restored to perfect condition by the skilled artisans here at Sharma farms and then get them delivered at your doorstep.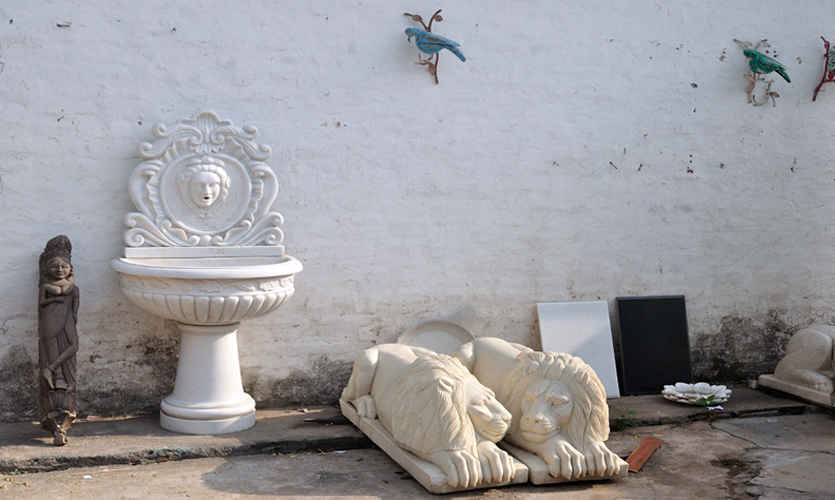 Reaching Sharma Farms
Finding Sharma Farms is not difficult. It is at a slight distance from the Mehrauli Gurgaon road but the route is straightforward. Take the Chattarpur main road from the metro station and keep going eastwards. Once you pass the Tivoli Gardens and locate the Oodles Hotel on the right side, Sharma Farms is situated right beside that hotel. 
Don't be afraid to ask the guards to open the gates which may look intimidating at first sight but once you tell them what you're after, the doors shall be flung open wide!
Address | The Pavilion Main Chhatarpur Road Block C, Chhatarpur Extension, Chhatarpur Nearest Metro Station | Chhatarpur
Timings | 10 AM - 6 PM