Scroll Through Our Witty Repartee With Much-Loved Hinglish Stand-Up Comedian, Appurv Gupta
Ranked second in the 'Top 20 Indian stand-up comedian in 2014' list by CNN-IBN and having done over 500 shows across the country, stand-up comedian Appurv Gupta continues to tickle people's funny bones. We got a chance to engage in a hearty chat with the funny man himself - read on!
Your comedy videos cover every aspect of society. What was your primary aim when you started doing stand-up comedy?
My main focus behind doing stand-up comedy was to make people laugh using relatable examples and situations. Initially, I planned to target the age group of 20-45 years, but eventually my content reached to even the higher ages and succeeded in tickling out their laughter. 
What, according to you, is the best part of being a stand-up comedian?
According to me, the best part of being in this particular field is the satisfaction. It's always great to give people a chance to escape from their stress-riddled routine and make them laugh. I think that this is ethically and socially good. Each one of us should have a comedian within who can spread happiness around. Other incentive of being in this field is you get to travel and enhance your contacts by meeting new people everyday.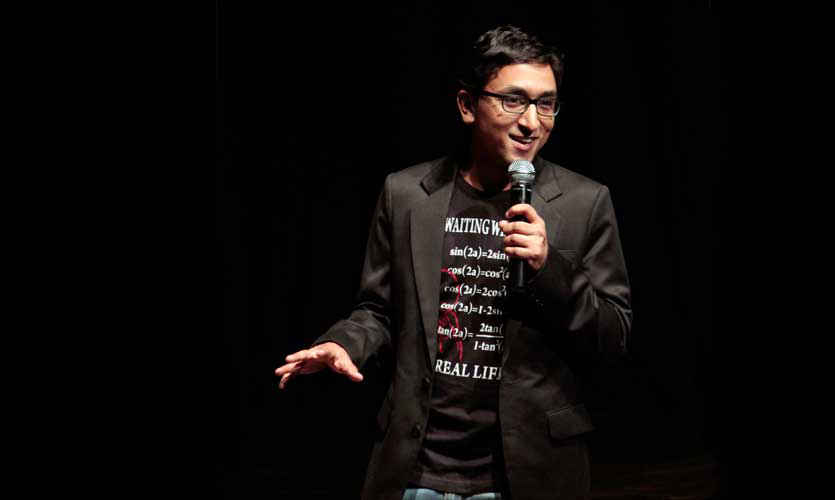 With more than 500 shows in different parts of the country, we're sure the interests of the audiences vary as you cross state borders. Do you put in special efforts to make your gigs region-centric?
For a comedian, the most important part while performing is 'breaking the ice'. Till the time the audience is grasping all your gigs, you're the king. One fail and it's gone, irrespective of the place you're booked for. Therefore, I always make sure to use generic content in all my punches so that it's easily reachable to everyone watching me. Comedians can only be loved if they are just like the audience. The daily life content is applicable for all kinds of audiences and is appreciated everywhere.
You are the CEO of the startup 'The Stupid Design'. Can you tell us a little bit about what it aims to do? 
The Stupid Design was basically a platform to bridge the gap between creative designers and their audience. I tried to make the game easy for the creative designers who want to showcase their skills online. The Stupid Design followed the concept of free of cost uploading of creative content from different people all around.  However, I have decided to wrap it up because it's not ideal to get on two boats when both of them have just sailed through.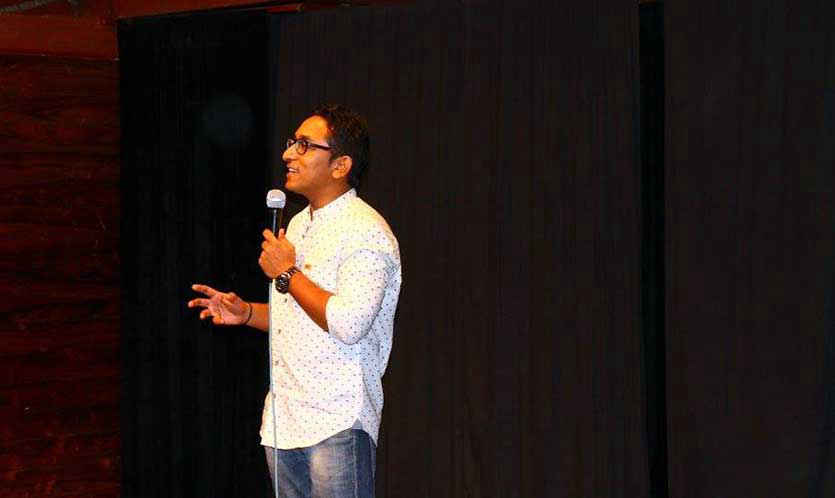 What would you be doing if you weren't a comedian?
I am an electronics and communications engineer, but I was never interested in taking that up as a career. I always wanted to grow in the field of stand-up comedy and I even used to practise that during my college days. I seriously have no clue what I would have done if I weren't a comedian. I believed in setting stand-up comedy as my goal and I'm still working over it, and have a long way to go.
Delhi is a land which accommodates people with different backgrounds and outlook. What is your opinion on Delhi as an audience? 
According to my perception, it all depends upon the performers and how successful they are in winning the audience's heart. Whether it's Gujarat, Delhi or Hyderabad, the audience is the same everywhere. However, being a Delhiite, it's always more comfortable to perform in the city because I'm well synchronized with the mindset of the people here and I'm always confident that the people here will applaud my comic approach.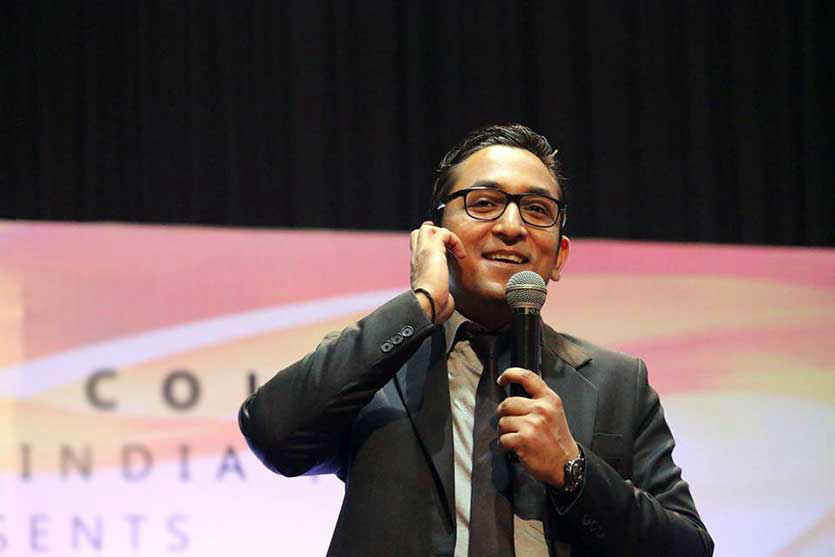 What are some of your favourite places to perform at in Delhi? 
One of my favourites is The Stein Auditorium at Indian Habitat Centre. I have performed here 4 times previously and it was a wonderful experience for me as well as the audience. Others include The People And Co, Kamani Auditorium, Akshara Auditorium and LTG. For every artist, performing here is a dream come true!
Being a stand-up comedian is something that's not everyone's cup of tea. Do you feel that Delhi-based aspiring comedians have the wow factor?
More than a specific place, it all depends upon the talent and hard work one puts in. Delhiites have that x-factor which is needed to generate decent comedians. I started my journey in 2012 and with the love and support of people, I'm still motivated to go a long way ahead. There are so many other faces which came up from the capital and succeeded in breaking the audience's laughter in many different ways.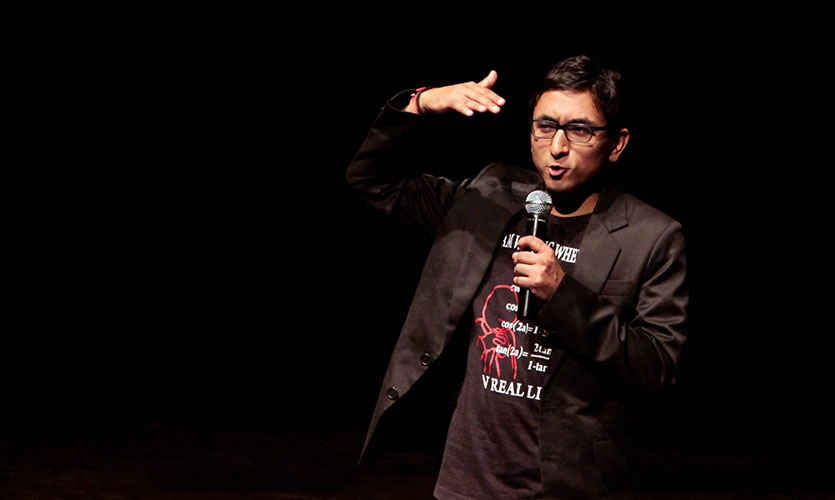 Lastly, what according to you, makes Delhi 'So Delhi'?
Delhi becomes So Delhi because of the combination it boasts of. The combination of people and food! May be because I'm a Delhi based guy, I find Delhiites very positive and the food is arguably the most delicious as compared to what you get in other regions of the country. I'm not a foodie, but obviously I care for my taste buds very well!
Drastically transforming the comic landscape in Delhi, Appurv Gupta has paved the way for many budding stand-up comedians!