Constructed more than half a century ago, as the name suggests, Roshan Di Kulfi is a well acclaimed name in the street food business that has held its reigns for years in the hustling and bustling market of Karol Bagh. The place sure has seen its ups and downs and almost disappeared after a mishap but nonetheless it stood up again and rose like a phoenix, maintaining its bravado.
Located in the middle of Karol Bagh and Gaffar Market, a 10 minute walk from the Karol Bagh metro station, the neighbourhood is highly noted for its hodgepodge makeshift markets selling an enormous medley of clothing items, be it traditional Indian suits for ladies, economical western garments for men and women or knock off glares reading "Guci" instead of Gucci; Gaffar Market being famous for cheap electronics.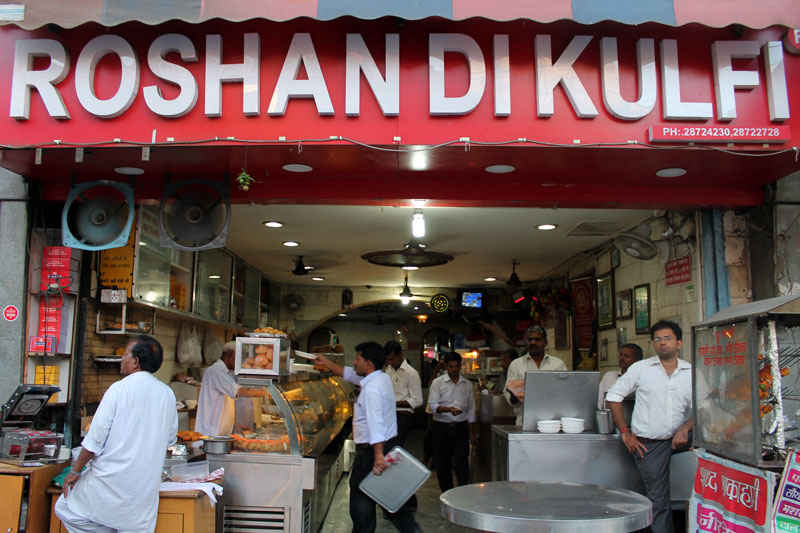 However after exasperating haggling sessions with shopkeepers and exhausting balances after budget shopping, people are known to flock here for not just a Kulfi but also great food & snacks.
On our visit to Karol Bagh Market we decided to do the same at the popular street-treat called Roshan di Kulfi. After waiting for about 5 minutes to find a spot, the waiter quickly ushered us in and hovered around till the orders were placed. To beat the heat we asked for their Cold Pista Badam Kesar Milk and hoped to get a tumbler full of chilled milk but were shocked to see a small cup, Roshan's own packaged badam milk placed in front of us. The malai crust and generous almond shavings along with the sweetness of the milk reduced our disappointment.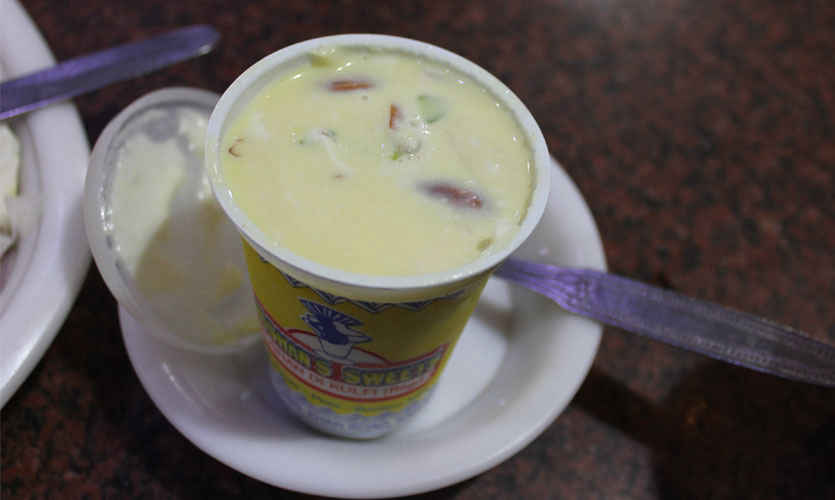 In a place like this, it would be sheer foolishness to not order Chole Bhature and order we did! The Bhaturas were shaped like torpedoes stuffed with masala and served with Chole that had a couple of paneer cubes and pickled green chilli as garnishing. The Bhaturas were crisp and the Chole spicy and rich, combined with amla pickle and raw onions; it became an instant hit amongst us. The dish is quite filling for one and sharing it with a friend would be a great way to spread love and happiness.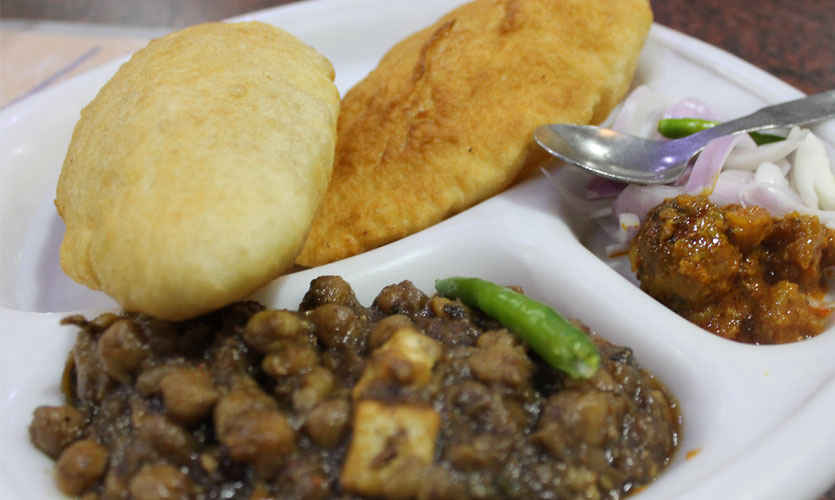 Now one cannot go back from a place serving Kulfis since eons without having the dessert that makes the Delhi summers bearable. We asked for the Special Kulfi Faluda Kesar Badam Pista. Here is where our sky high expectations didn't quite match with reality. The kulfi here was no significant exception from other kulfis found elsewhere and it was hidden underneath a pile of rose scented faluda. It was more like having a plate full of sweet vermicelli sans the kulfi.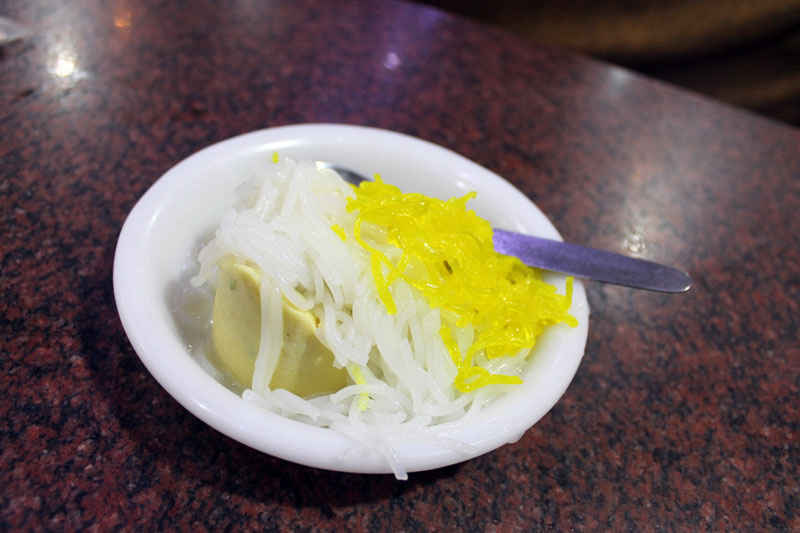 What we loved here was their prompt service and the staff's fostering attitude but their overpriced menu, minuscule portions and trivial taste did not go down too well with us. For a place as old and recognized as this, maybe it is time for them to revamp their menu and imbibe new tastes. Regardless of all this though their customer base is ever growing! 
So the next time you are at Karol Bagh, drop by at Roshan Di Kulfi for a plate of hot Chole Bhature or just to relive your childhood memories.
Address | 2816, Ajmal Khan Road, Karol Bagh