Disclaimer: Bearing in mind the current health crisis befalling the city and the world at large, we're tweaking our content policy and recommendations. Stay positive, keep hygiene levels up and don't fall prey to panic and misinformation.
Bringing beautiful wooden furniture from their Rajasthani heritage to North as well as South India (with stores in Bangalore and Delhi), Saraf Furniture is your go-to furniture store if you're looking for some well-designed, high quality stuff. They started off as Sheesham wood traders over four decades ago and today they make awesome and top-quality furniture that can be shipped across the country! Thankfully for Delhiites, they have a store right here on MG road and we couldn't stop ourselves from going and taking a look!
Sheesham Furniture That Comes With Lifetime Termite Resistance Warranty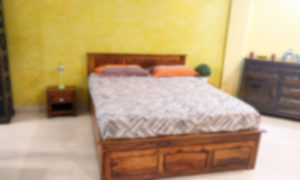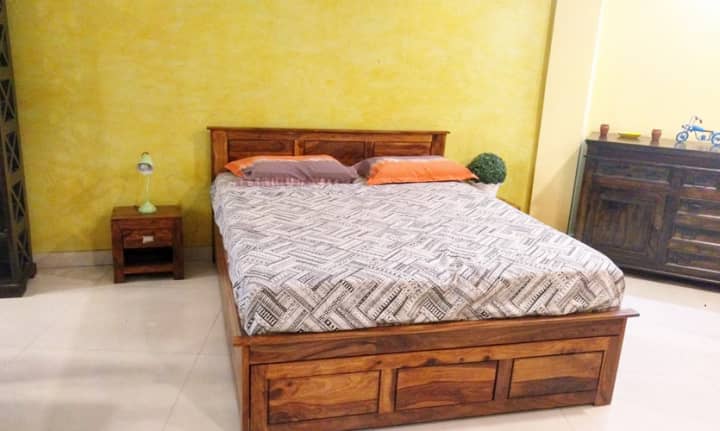 Sheesham is known to be the hardest wood that furniture can be made out of in our country and Saraf is making sure that they make the best furniture available to us! All their furniture is made in Rajasthan, which is where they started their furniture business in 1998 and it's then shipped all across the country for no additional cost whatsoever. They also provide a lifetime termite resistance warranty for their furniture so you don't need to worry about those little bugs eating their way into your woodwork anymore!
Choose Your Kind Of Finish & They'll Make It For You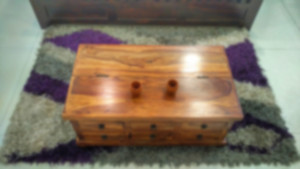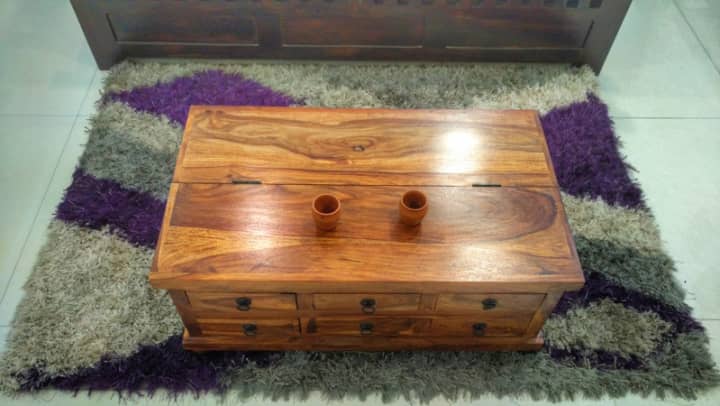 You can choose the kind of finish you want for your furniture (they offer three types) and it'll be done for you! Although we feel that the default finish they use for each of their designs is best suited for them, but if you think some other kind will go better with your home décor, feel free to choose!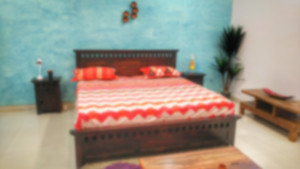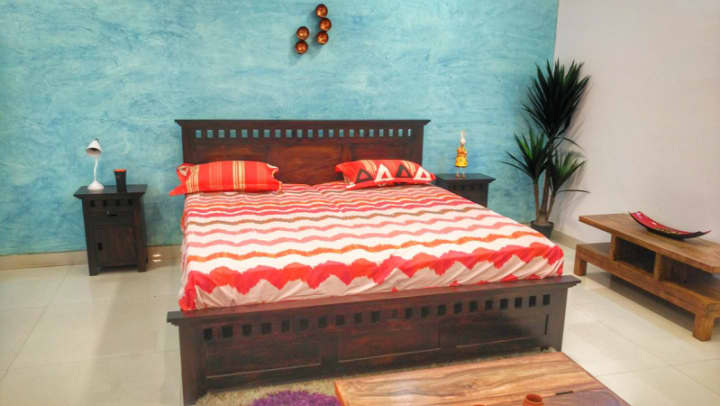 They offer a Walnut Finish, which is a dark uniform kind of semi-gloss finish; a Honey Finish that is the closest to natural wood colour one could find and it comes with a semi-gloss as well; and there's a Stone Finish for those of you who prefer the lightest shade of wood in a matte finish.
Petite Store Full Of Interesting New Designs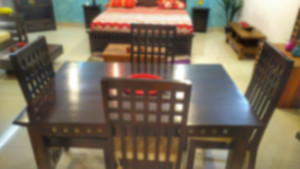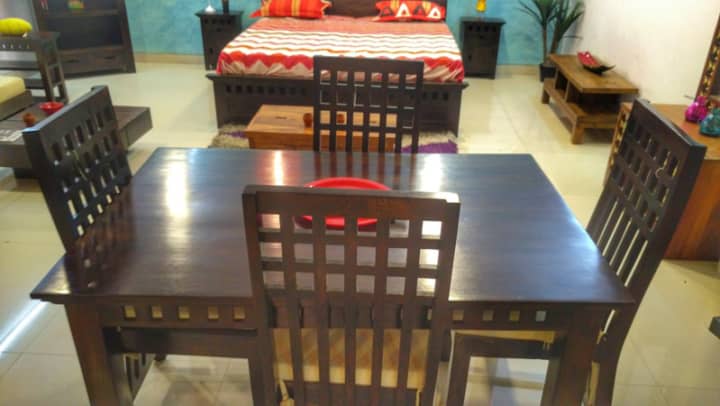 The kind of intricate Jaipuri designs on their dining table sets are simply too beautiful, and what's even better is that they offer each design with an option of low, medium or high back rests for the chairs that come along with them. From jaali to brass, they've got a number of types and designs to choose from. 
Our favourites from their wide range of wooden products were the different kinds of book racks they make, because we believe that bookshelves have the ability to make any room more appealing and with the kind of designs that they offer, we'd love to keep a bookshelf in every room!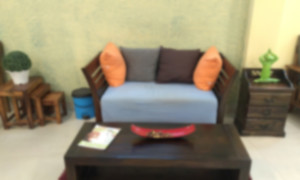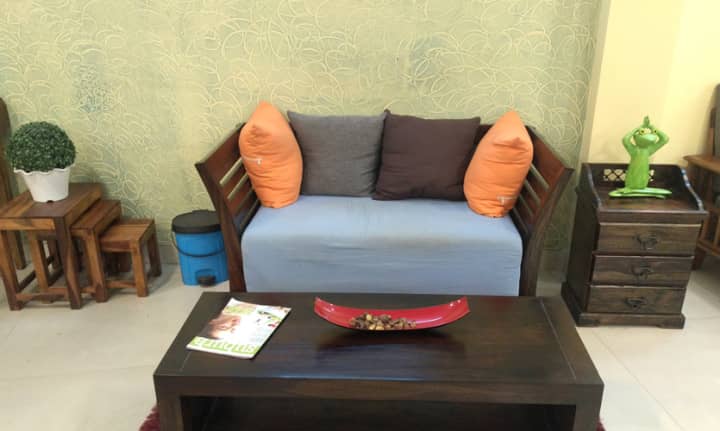 Convenient bedside tables, pretty mandirs, comfy garden chairs, solid TV units, spacious shoe racks, fancy centre tables, cutesy dressing tables, lavish sofas, kickass bars, all kinds of chests of drawers, wardrobes you can fit everything in and even solid wooden wall clocks - you name it and they've got it all! They even have adorable little accessories like wooden coasters, candle stands, key holders, wall units, magazine racks, tiny bikes, wall stands, laundry bags, flower vases, stools and so much more!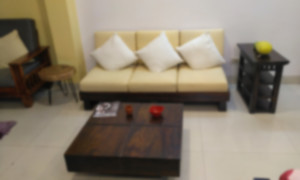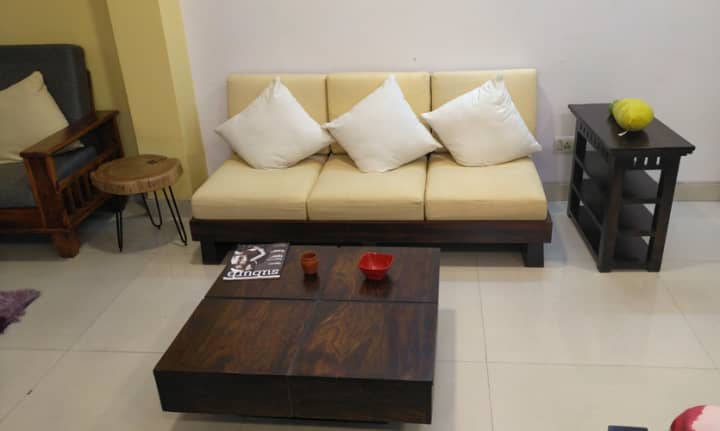 We were sold at a closer look at the furniture on display, but if you're lazy or want to see more, you can even go check their website. If you're looking for some quality furniture that is also designed well, this is where you should be headed! We're definitely going to go back to get one of those awesome bookshelves, and a wall clock too!
Where | Kh.No.403, Opposite Pillar No 118, M. G. Road, Ghitorni
Here's Their FB Page | https://www.facebook.com/furniture.saraf/
Order Online Here | www.insaraf.com