Say Yes to the Dress! Head to Frontier Raas in South Ex for Your Wedding Trousseau
Nobody loves a wedding more than we Indians do! With weddings comes the shopping for clothes, trousseaus, jewellery besides an insane amount of planning! We're all aware that as much as one enjoys a wedding, the work behind it isn't a cakewalk! You wouldn't know where to start and Delhi being so huge, it can all get quite overwhelming fairly quickly!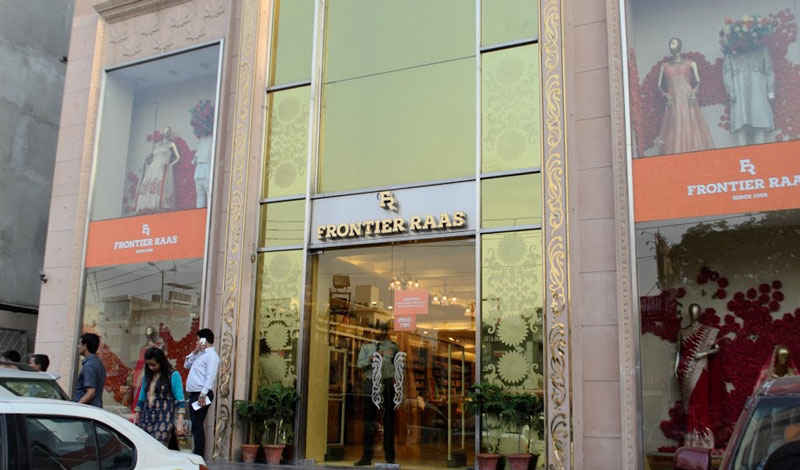 Well we're here to make your life easier, as far as the trousseau shopping and clothes department is concerned! 
Situated in the main market of South Extension II, Frontier Raas is one store which is so huge that nobody can miss it. This store is your go-to-place for bridal couture, wedding trousseau, traditional occasions and festivals. With such a wide variety to choose from, you'll be sorted for the entire wedding, within no time! 
To take your through the store, as soon as you enter you'll find the main desk on the right hand side and from the left side, one's purchases can be collected. Here, you'll be amazed to see hordes of unstitched saris and fabrics for saris - indeed, a very bright and colourful view!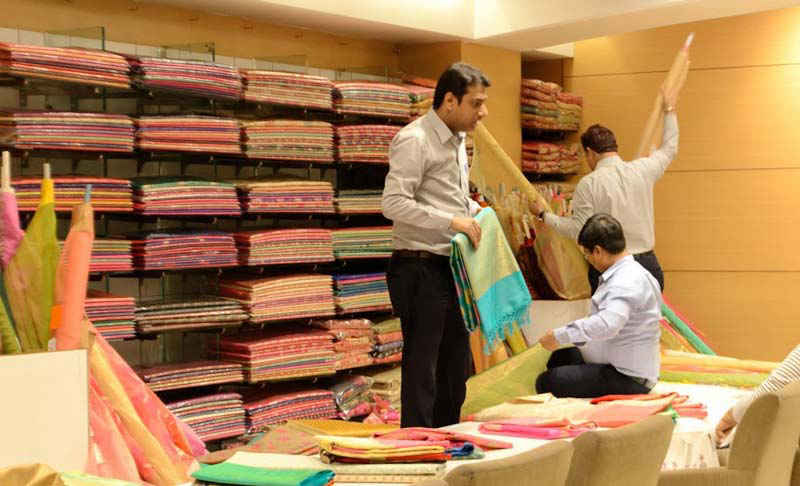 The first floor of this magnificent store bears menswear on the left side and ready-made anarkalis and lehengas on the right side. The men's section features readymade sherwanis, beautiful fabrics and suits of all colours. While the menswear section is subtle and low key, the womenswear section is comparatively radiant, elegant and naturally eye-catchy.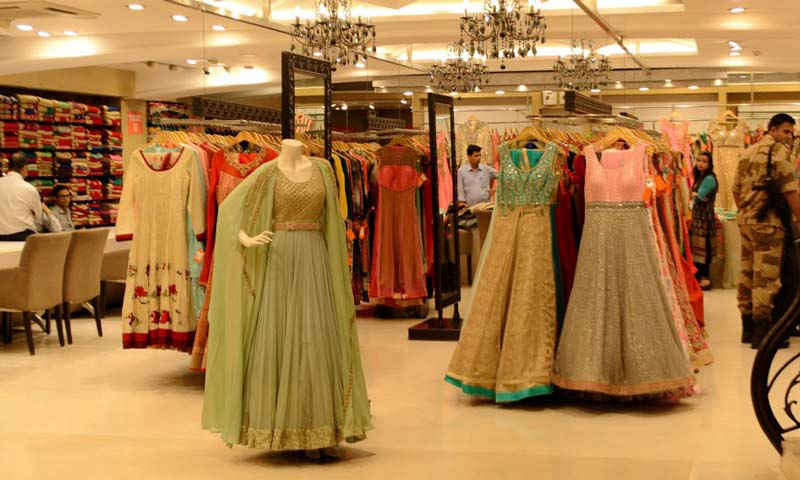 All the employees could be seen running back and forth just to make sure that the customers were satisfied!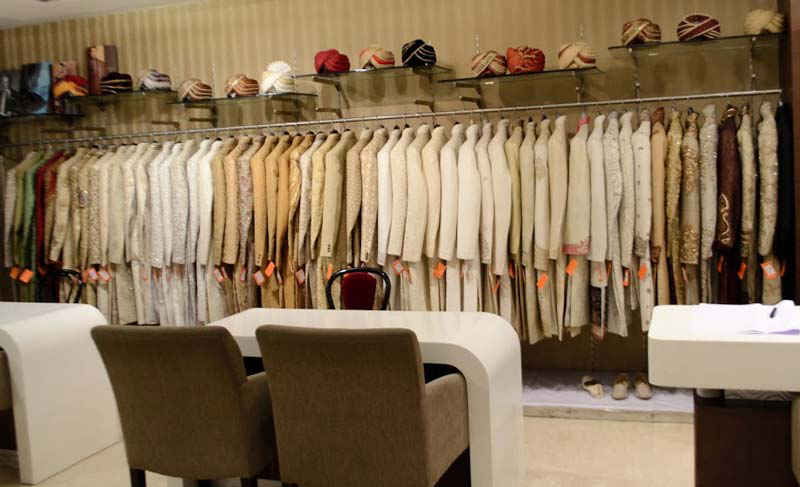 The second floor hosts the utmost beautiful bridal lehengas, couture clothes and jewellery. This entire floor is like a dream come true for all the women who are getting married or attending a family wedding! From indian gowns to glitzy and intricately woven lehengas, they have it all.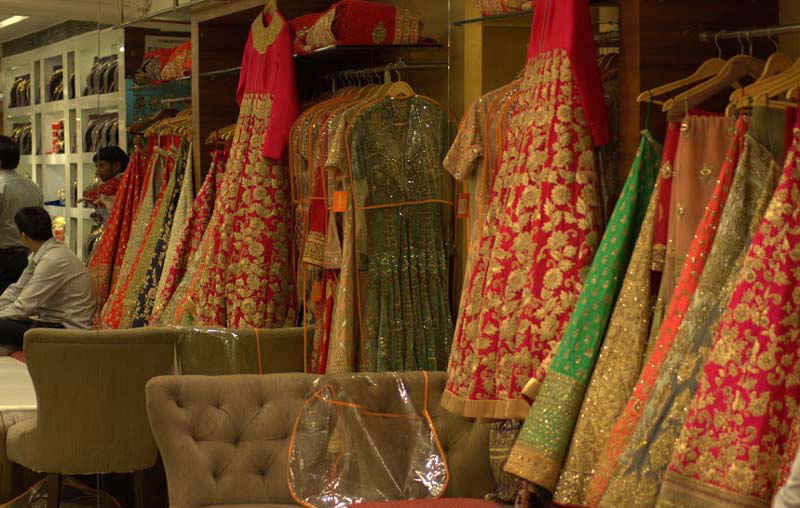 The best part about these lehengas are that they have a wide range from which you could choose.
Mind it dear readers that Frontier Raas does not have other designers' collections. All they sell is what they create themselves!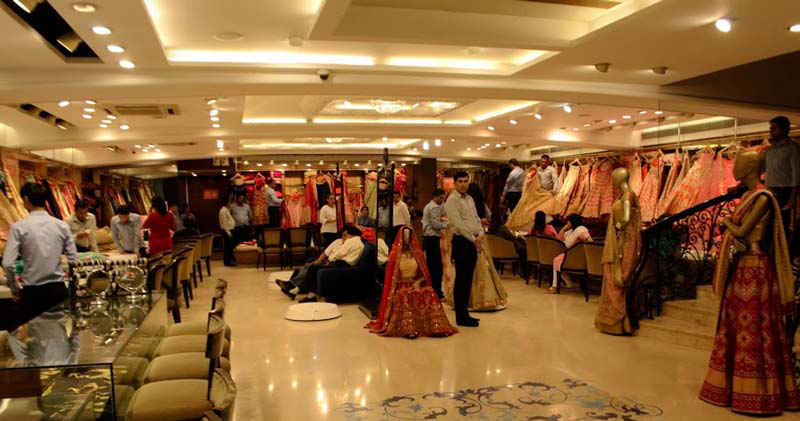 There is also a section in the basement for fabrics. It's an entire section of colour blast where all sorts of fabrics can be found and you surely won't return home, empty handed.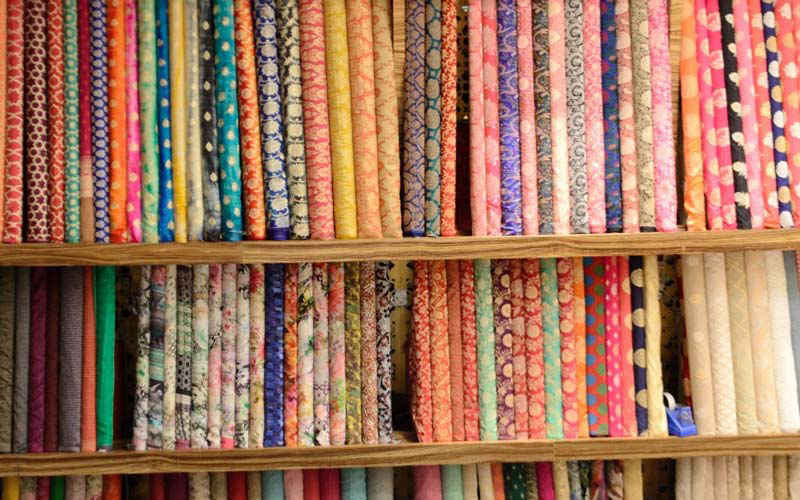 The clothes range roughly between Rs. 5000- Rs. 50,000. Yes, you read it right, 5K is really a steal deal!
So all those looking for that one stop shop for all their outfits, this is one store which should definitely be on your radar!
Find Them Here | D-3 South Extn II
Call Them | +91 11 4527 9900