Sanskriti Kendra Complex Houses 3 Distinct Museums Showcasing Delhi's Cultural Heritage
Amidst an aesthetic green environment, with chirping birds around, in the middle of 7 acres of Anandgram, a pool of Indian culture and art along with new creative talents exists in the form of the Sanskriti Kendra Complex on MG Road which is situated near the Arjangarh Metro Station on the Yellow Line.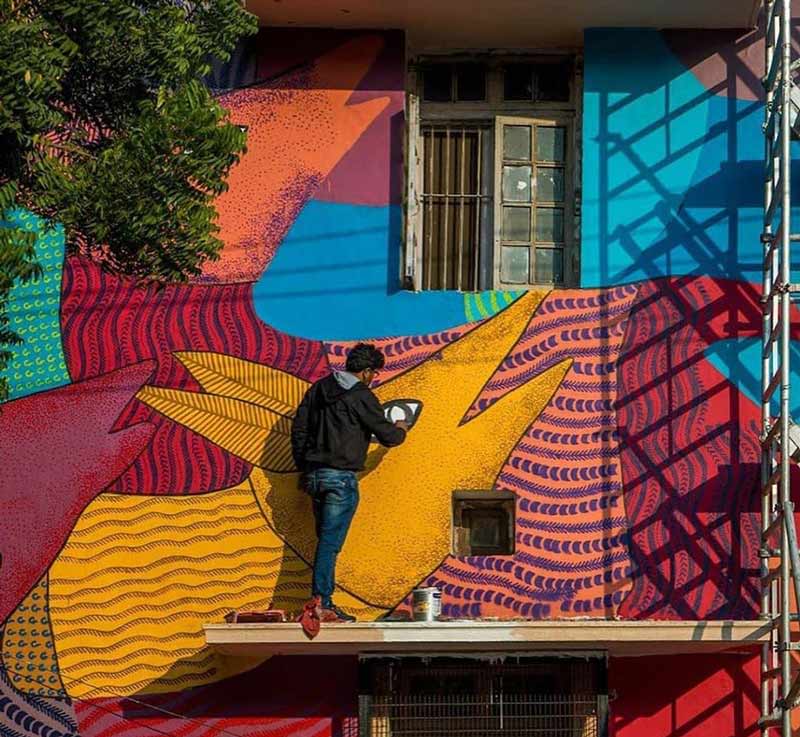 Picture Credits: startindia
Since 1978, the main focus of this complex, as mentioned on their official website, is to "Cultivate an environment for the preservation and development of not just the artistic and cultural expressions of India but of the world as a whole". Sanskriti Kendra has personified this ideal and is associated with UNESCO and other worldwide organizations for the sake of preservation of the city's cultural heritage. There are three museums in this complex, and we've put together little nuggets of info about all three, take a look!
Museum Of Everyday Art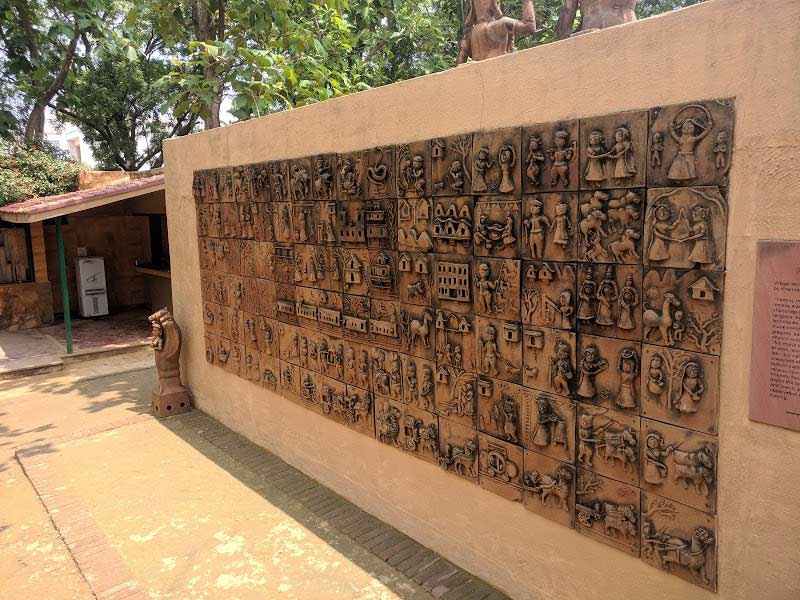 Picture Credits: TravelNUnbox
This particular museum within the complex is associated with the everyday life of human beings, as it portrays childhood to old age through the things used at every stage of life. The museum acts as a mirror that reflects our life at each minute stage of our lifespan, making it a truly interesting sight to witness!
Museum Of Indian Terracotta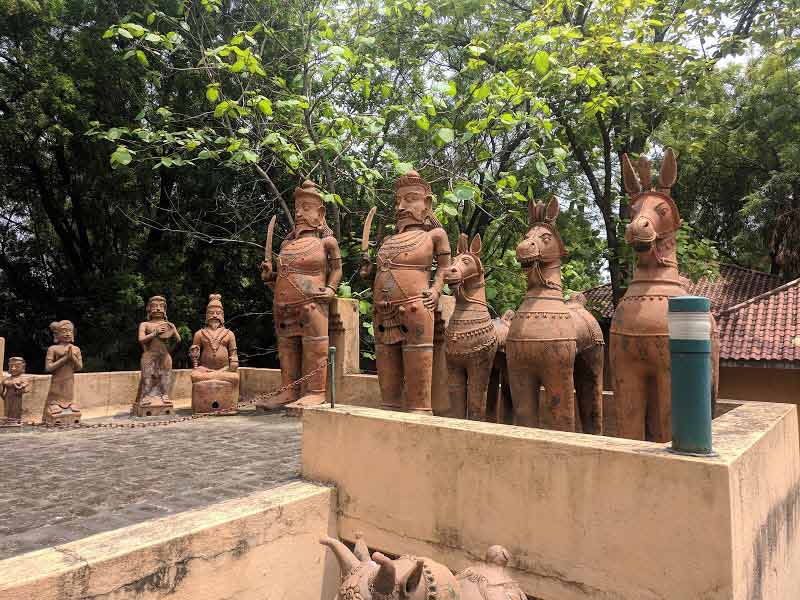 Picture Credits: TravelNUnbox
The second museum of Sanskriti Kendra Complex depicts one of the oldest art forms of India - terracotta. This art form has been well and thriving in India since time immemorial and is beautifully depicted here. It houses exclusive shapes in beautiful patterns made by Indian craftsmen, both old and modern.
Museum Of Indian Textiles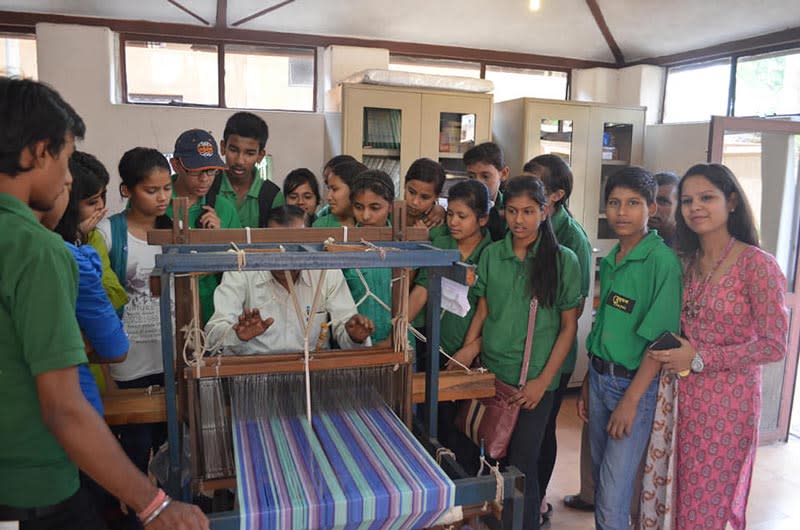 The third museum, called the Museum Of Indian Textiles came into existence in the year 2009. It aims at representing selected textiles of the Indian tradition which are of academic importance, and spotlights this underrated micro industry that thrives in every small town across the country.
Other Activities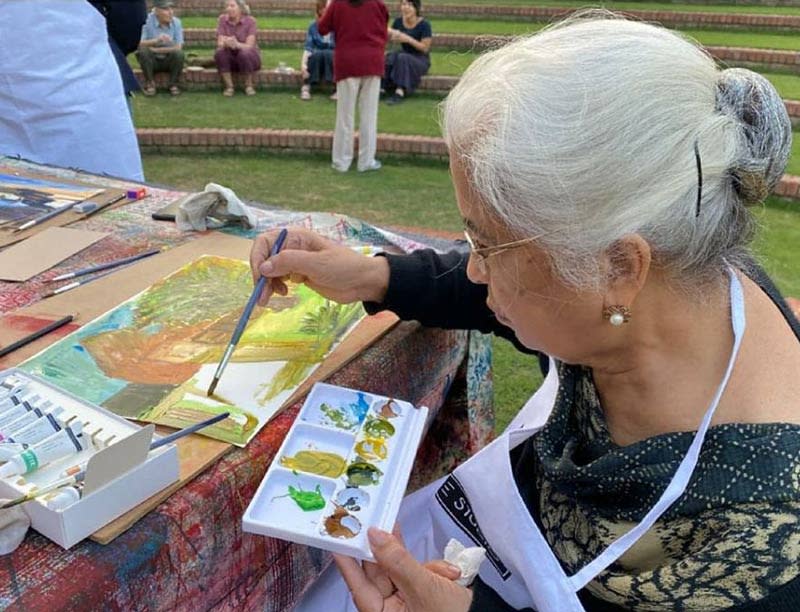 For the promotion of art and inculcating it in the upcoming generations, various artists from all over the world organize workshops at this complex. Some of them are International Basketry, rafoo giri (art of darning), ceramics, jewellery and a few other workshops for children. Residency is a residential programme for the duration of a few days or months where boarding facilities are available to the participants and artists inside the complex to share their experiences and ideas. Even for art admirers, the doors of this Kendra remain open.
It's the only place of its kind in the country where many ceramic activities, interactions, workshops and courses are offered in the field of literature, music, dance, theatre and journalism to children for three months apiece. Fellowships are also offered in journalism, music, dance and town planning and architecture etc.
Those who are interested should not miss this opportunity and should get in touch with the Sanskriti Kendra ASAP. It also keeps a number of books and documentaries based on various art forms of India which serve as a brilliant resource centre for all artists.
Hence, not only you but your children will find this place amazing, with a lot to learn and play with. The place is closed amidst the lockdown but you can always get to know more about your city now that you have all the time in the world.
Where | Sanskriti Kendra Complex - Anandgram, Mehrauli Gurgaon Road
Timings | 10 AM - 5 PM (Closed On Mondays)
Entry | Free (Individuals) & Rs 50 Onwards (Group Of 8-10 Members)
Call Them | +91 8130 968 700
Check Out Their FB Page | https://www.facebook.com/Sanskritimuseums/
Here's Their Website | http://www.sanskritifoundation.org/kendra.htm