5 Awesome Cafes In Mayur Vihar Where You Can Score The Best Sandwiches, Shakes & Pizzas
Broke and hungry, we were wandering around Mayur Vihar looking for cheap and tasty eats, and lo and behold! We were faced with eateries upon eateries laden with the most delicious street eats, being doled out for damn reasonable prices that won't cost you half your salary. Armed with hungry forks, we went in for the kill and unearthed a slew of awesome food joints you can drop in at anytime for those after-work munchies - scroll on!
1. Freakin Beans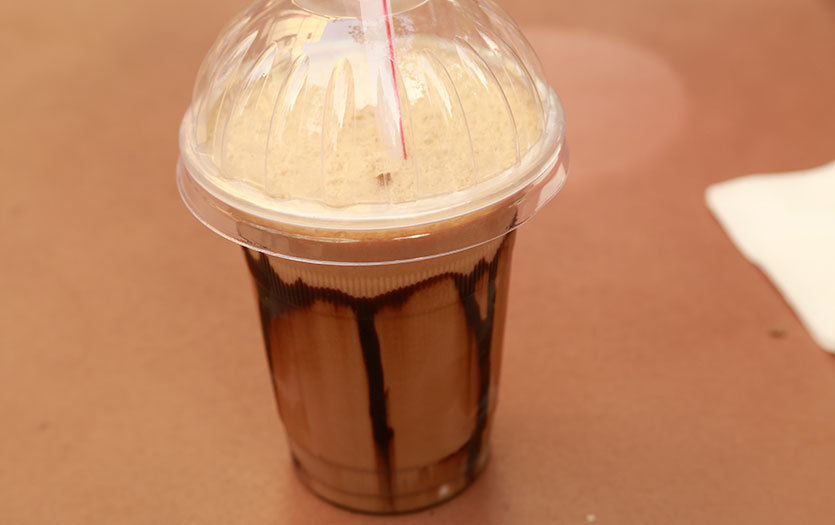 A fixture in Mayur Vihar for ages, Freakin Beans is the place where all the cool kids are hanging out for their dose of caffeine and delicious grub. The place serves some really refreshing shakes and coffee coupled with yummy sandwiches and pastas. Head on over with your bestie on a fine evening and go to town on their offerings!
Where | Freakin Beans - Shashi Park Road, Phase I
Meal For Two | Rs 250
Call Them | +91 8527 346 353
Timings | 3 - 11:30 PM
2. Sandwich Factory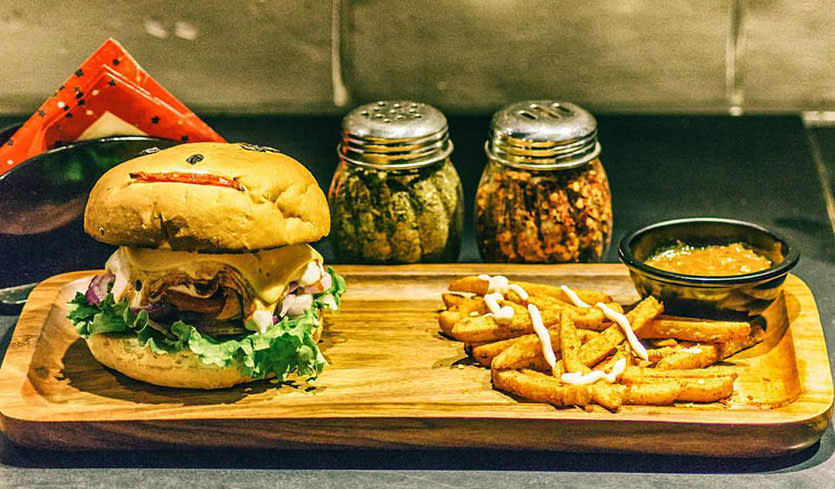 A typical Mayur Vihar joint with not-overly-great interiors, yet the food here more than makes up for that fact! From loaded nachos to pizzas, from open faced sandwiches to cheese dripping bruschettas, this place is a foodie paradise! This places takes the cake when it comes to getting cheap yet lip-smacking fast food. If you haven't heard about this place already, then you gotta head on over and see what the buzz is all about!
Where | Sandwich Factory - Pocket B, Phase II
Meal For Two | Rs 500
Call Them | +91 8882 820 820
Timings | 11 AM - 11 PM
Check Out Their FB Page | https://www.facebook.com/sandwichfactory.in
3. Moustache Coffee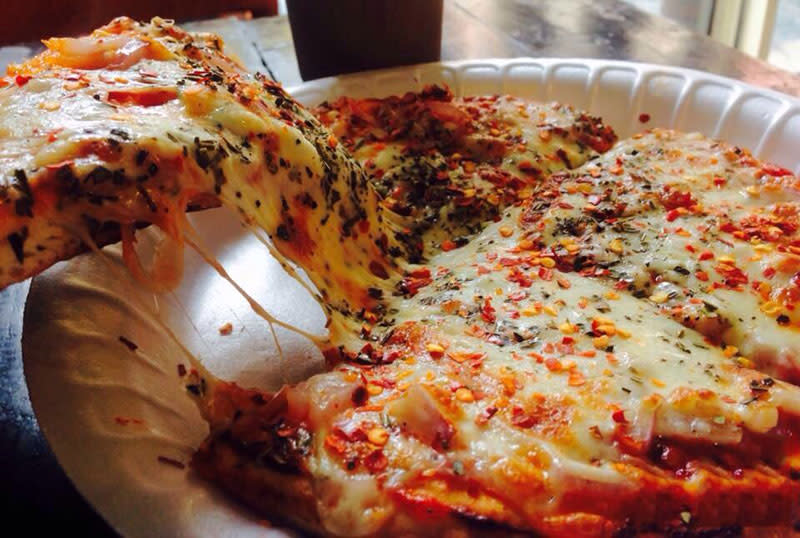 A highly sought-after place in Mayur Vihar which many of you might not even know about! Moustache Coffee is famous for their refreshing and chilled coffees along with their cheesy pastas, cheesy fries and cheesy garlic breads and that too at throwaway prices. A popular place to grab some eats on the go, this should make it to your must-try list when in Mayur Vihar!
Where | Moustache Coffee - Manish Chamber, Pocket B, Phase II
Meal For Two | Rs 400
Call Them | +91 8826 531 912
Timings | 12 Noon - 12 Midnight
Check Out Their FB Page | https://www.facebook.com/likemoustachecoffee/
4. Scorpio Cafe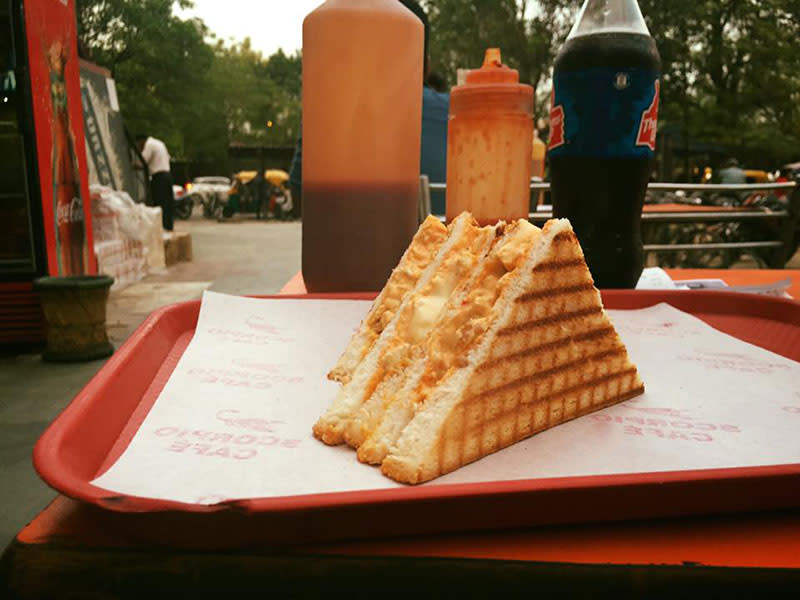 Picture Credits: Jerry Girdhar
Another one of the numerous eateries that have mushroomed in the Mayur Vihar locality within a span of few years catering to a vast student population and college-going teenagers is Scorpio Cafe! The food at Scorpio is cheesy, satiating and perfect for those times when you're broke. With a huge variety in their menu, Scorpio serves sandwiches, garlic breads, shakes, burgers and even gives you the option of making your own pizza! Head on over, folks!
Where | Scorpio Cafe - Durga Complex, Phase II
Meal For Two | Rs 450
Call Them | +91 9999 187 293
Timings | 11 AM - 10:30 PM
Check Out Their FB Page | https://www.facebook.com/Scorpio-Cafe-1187110698063370/
5. Playing Cup Cafe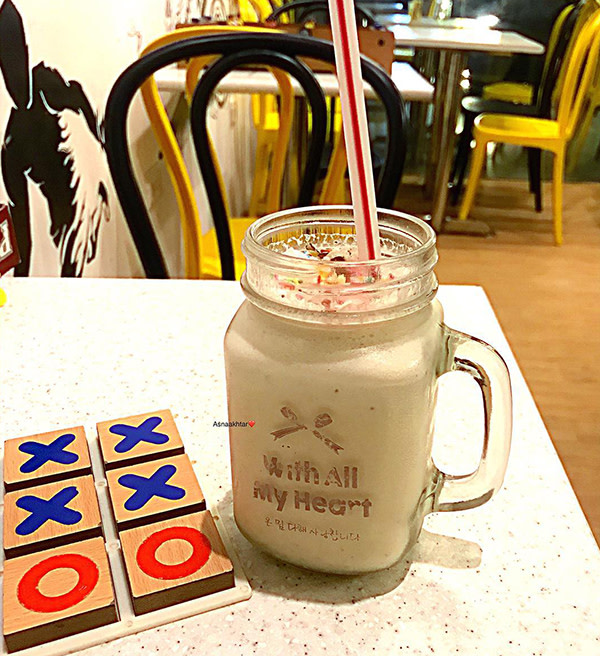 Picture Credits: asnaakhtar
This cutesy li'l cafe in Phase I is just what you need post those long working hours in office! The walls of this place are adorned with funky graffiti that'll surely uplift your spirit as soon as you enter here. And while you're waiting for these guys to serve you some yummy Kesar Badam Love or Frisky Bubblegum shake and the yummilicious Red Sauce Pasta, you can play a game or two of the amazing board games that are waiting for you all here!
Where | Playing Cup Cafe - G-5, Plot 6, Ground Floor, Phase I
Meal For Two | Rs 200
Call Them | +91 8744 002 644
Timings | 11 AM - 11 PM
There you go - these amazing eateries are simply waiting for you hungry bhukkads to come and explore! Happy feasting!