Sample a Taste of The Rajasthani Way of Living & Have a Blissful Weekend @ Geejgarh Village Retreat
There are times when all you want is a weekend refuge to delete away all your stress. Nothing is better than to spend some weekends simply relaxing and chilling far away from the crowded and hectic city. In order to fulfill all your weekend goals, Geejgarh Village is ever ready to welcome you with a bucket full of surprises!
Located at a three-hour drive from the city is a heavenly place called Geejgarh. Outlined by the Aravali hills, this village accommodates a beautiful resort for the visitors. Known as the Geejgarh Village Retreat, this resort offers everything you need to make your weekend vacation beautiful and interesting. Here's exactly why we love the place!
A Rajasthani Way of Living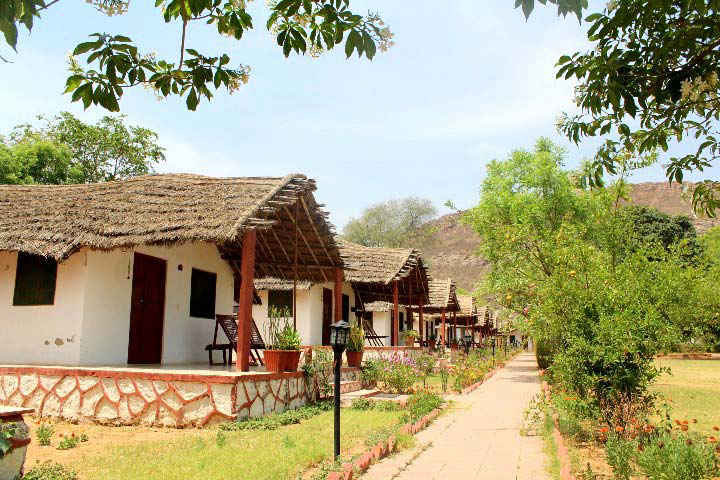 The resort is a must-visit for people who want to experience the villagers' life with a flavour of luxury sprinkled over. Beautifully made village huts are equipped with all manner of modern amenities, thus taking care of all your creature comforts during your stay.
Birdwatching Within The Resort Complex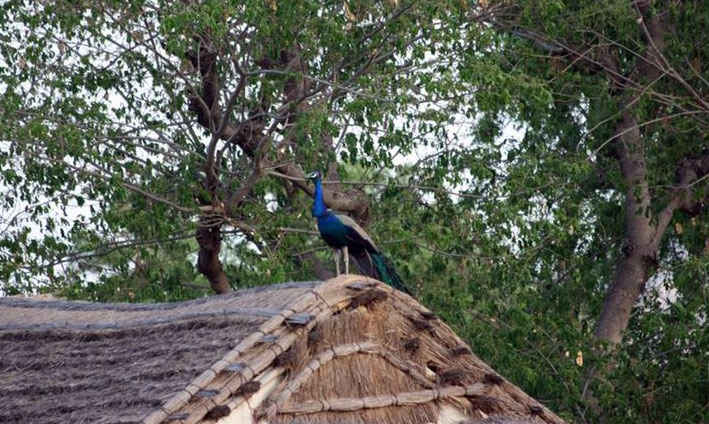 Your visit to Geejgarh will prove to be perfect if you're a bird-watching enthusiast. Make use of your lenses and click away images of some of the most beautiful birds, that too within the resort complex, thanks to the lush green surroundings.
Spend a Day, The Villager Way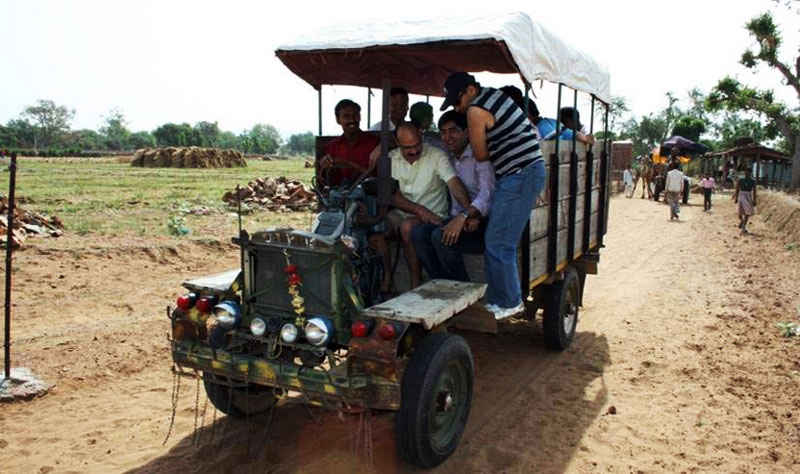 The resort also provides bicycles so that you can pedal down to the village trails and indulge in some heartening chats with the locals who are very friendly and courteous, would share anecdotes and even share a home cooked meal!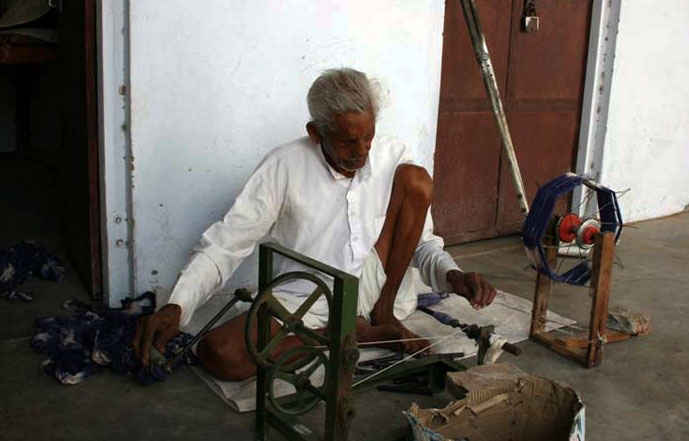 You can also go out for an early morning trek over the rugged Aravali hills to witness the majestic Geejgarh Fort and enjoy the breathtaking view taking in the entire village sprawled below. Though the Fort itself is in ruins now, it'll certainly help you turn the old pages of history.
Take a Stroll @ The Chand Baori Stepwell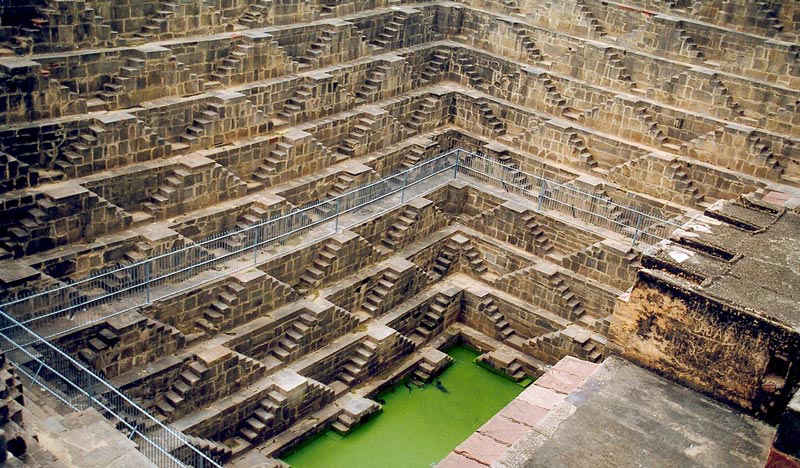 Go out to the neighbouring Abhaneri Village and explore the magnificent Chand Baori Stepwell.  Chand Baori consists of 3,500 narrow steps spread out over 13 stories. It's 30 metres deep in the ground, thus being one of the deepest stepwells in India. Nice!
Thematic Dinner Halls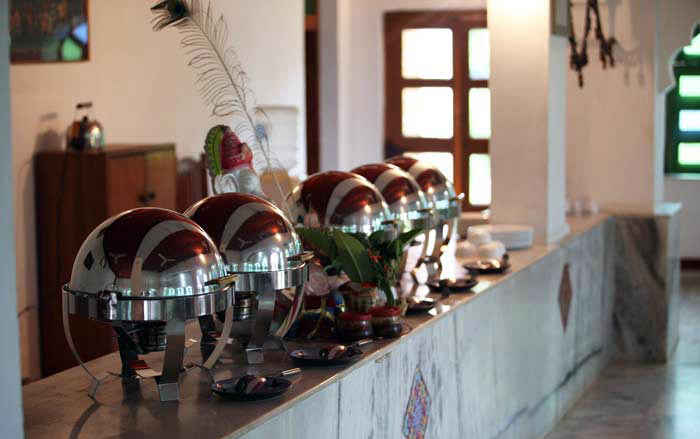 The resort gives you the privilege to be a part of an authentic Rajasthani-themed dinner. With each bite of the authentic regional food, you'll enjoy an alluring sight of Rajasthani folk dances and many other performances. As a matter of fact, all the vegetables served are grown in the resort's very own kitchen gardens. The chef may also invite you to pluck some of your choice!
Plant Pretty Saplings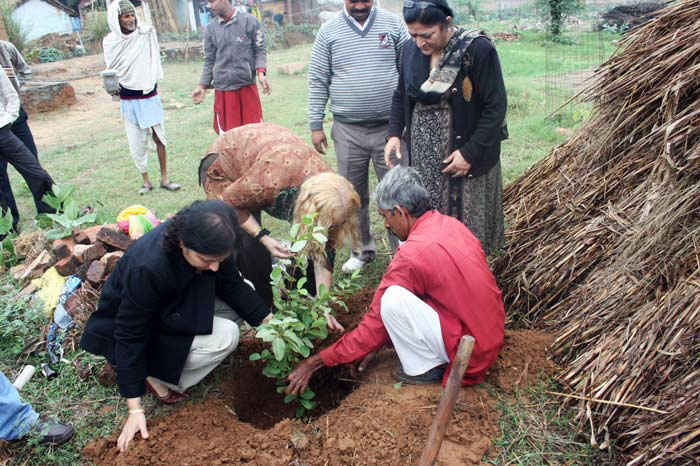 Planting a tree is an ethical practice you'll go through if you stay at Geejgarh Village Retreat. Besides proffering a minute contribution to the environment, it also records your visit by installing a metal plate near the plant with your name carved over it. 
With all this, Geejgarh has settled into a well-deserved space in our travel diary. What are you waiting for? Head on over!
Distance From Delhi | 250 Kms
Location | Geejgarh Village, Jaipur