An Iconic Monument To Soak In The Glory Of Delhi - Here's Exploring Safdarjung's Tomb
Delhi is known for its wide plethora of monuments & medieval structures scattered all across the city. One of the most prominent among them is the Safdarjung Tomb. It was built in 1754 for Safdarjung, the Governor of Awadh (Oudh) who later went on to become the Prime Minister to the Mughal Emperor Muhammad Shah. The monument holds such great significance that it lends its name to the entire neighbourhood – the road on which it's situated, the neighbouring airport, a nearby hospital & the entire area around the tomb – we doubt anything can beat that!
Its Architectural Style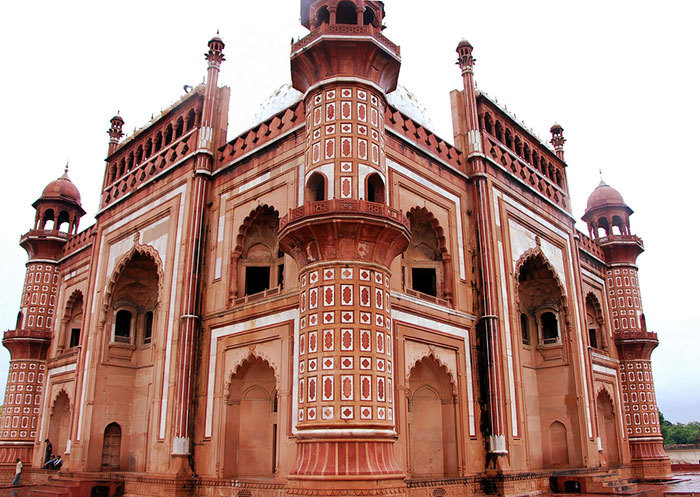 The monument was built as a garden tomb in the traditional Char Bagh style - a main mausoleum standing in the middle of a huge complex with gardens on all sides. The central tomb has an enormous dome on top. It houses two graves, one of Safdarjung & the other one is believed to be his wife's. There are four narrow oblong canals with fountains running from the central building to four pavilions on the sides.
One of the pavilions serves as an ornately carved entrance gate to the main structure, while the others – Moti Mahal (Pearl Palace), Jangli Mahal (Sylvan Palace) & Badshah Pasand (the emperor's favourite) have rooms built into their walls & served as living quarters. The top storey of the mausoleum also houses the office of the Archaeological Survey of India (ASI). 
A Lush Sight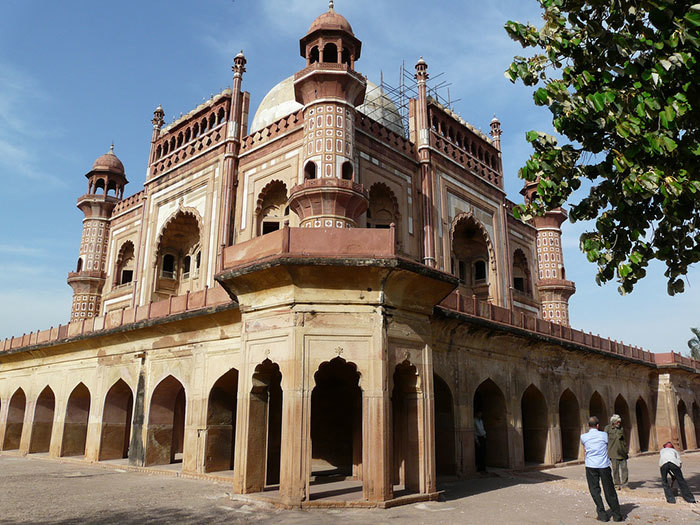 The rows of tall palm trees lining the canals on both sides attract the visitor's eye instantly. One really attractive quality about the place is also the vast expanse of greenery across the entire complex. The limited number of structures & the lush green lawns make it a cool place to spend a pleasant evening in, during the unbearable Delhi summers. Tourists, even locals, often mistake Safdarjung's Tomb for Humayun's Tomb, as both are made on structurally similar lines. Not that it is any of their fault, they do look really similar.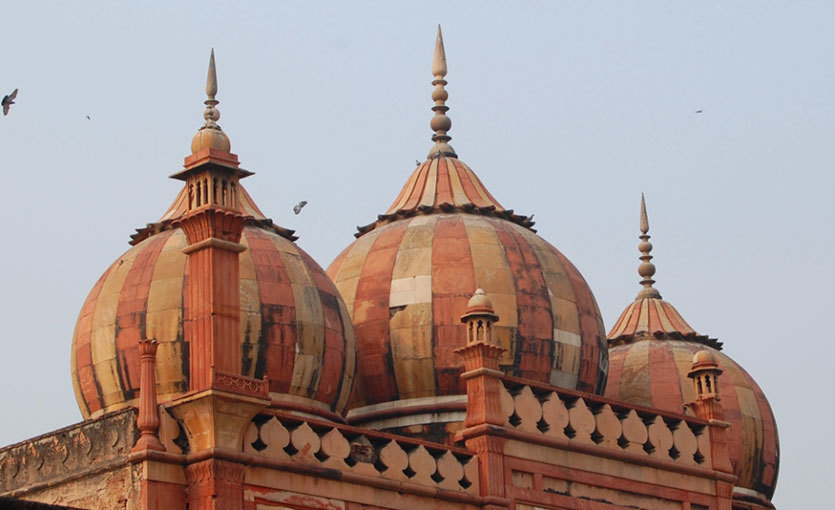 The geometrical patterns all over the structure, the pointed dome, the canals & the slender minarets of Safdarjung's Tomb makes it an ideal symbol of the true Mughal architectural style, whose popularity was on a rapid decline when the tomb was built by Safdarjung's son.
An epitaph beside the tomb mentions the tomb being described in text as 'Hanooz Dilli Door Ast' (Delhi is still far away). The monument is located on Safdarjung Rd, an important road within the south part of the city that is inhabited by the who's who of the Indian polity. A short walk from the Jor Bagh Metro Station, the tomb forms a part of the essence of the city's history & architecture. A must-see!