Sadar Bazaar - The One Market Place In Dilli Where Shopping Means Serious Business
Sadar Bazaar in North Delhi is where the shoppers mean business. They are serious, focused on price points and determined to cut through the maze of traffic, obstacles and chaos. Not for the fainthearted nor weak-kneed folks, Sadar Bazaar is basically a wholesale market for just about everything you can think of for your house. Almost all the traders & retailers in North India flock to this Mecca of wholesale, to squeeze out the best prices & make a little extra profit.
Profitable Location
Conveniently located at the end of Khari Baoli (the spice market) and close to the trading hubs of Chandni Chowk, Karol Bagh & Bhagirath Market, Sadar Bazaar is where millions of rupees change hands every minute of the day and the atmosphere in the market is somewhat of a carnival. The main street and the by-lanes constantly flow with masses of humanity, much like a river and veterans of the market expertly find what they're looking for from hundreds of shops lining the streets of this market.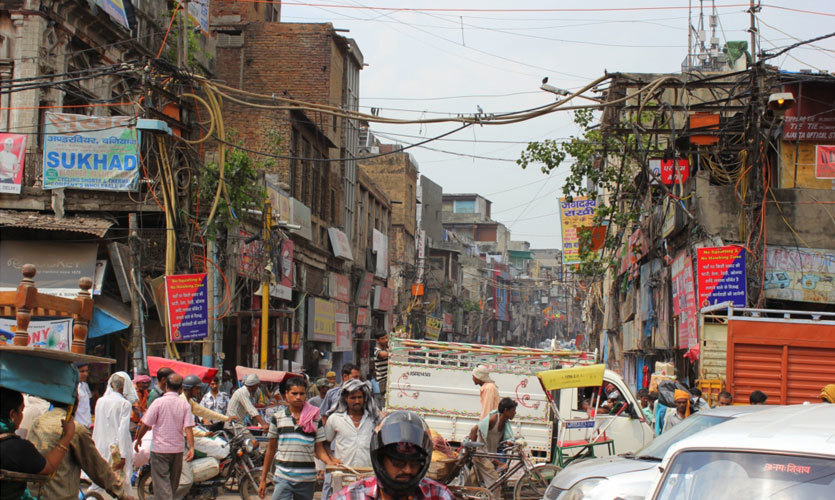 Traders, retailers & shopkeepers from Haryana, Rajasthan, Uttar Pradesh (UP), Bihar and as far away as Manipur & Sikkim arrive in this market, ready with the list of items to be purchased & exchange greetings with the suppliers they've known for many long years. Delhi residents, despite all the glitzy malls sprouting up everywhere, still have a lot of faith in the Bazaar. Housewives and senior citizens, the young & the old brave the crowds & shop for all kinds of stuff for their daily household needs.
A Cornucopia Of Goods
You can find practically everything here; from items such as plastic buckets, brooms, garbage bins, containers & lunch boxes for school-going kids to plastic chairs, dining tables, planters, mops, kitchen textiles, knives, chopping boards, bottle openers & ice-buckets. The list is endless! There are also things like glass bangles, hair accessories, eyeliners, mascara & makeup kits from Taiwan & Korea available here.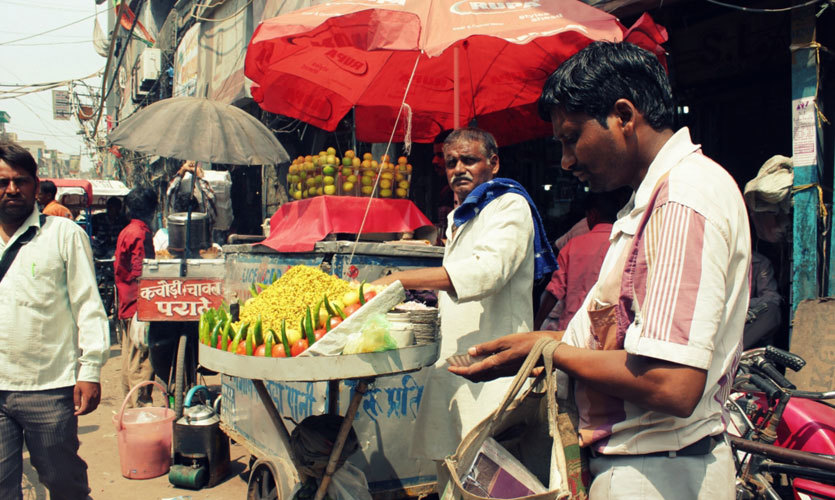 Crockery and dinner sets together with cutlery, from the most basic to the most exclusive & luxurious gold-rimmed teacups that'll satisfy even the most discerning buyer in Sadar Bazaar. One thing a wholesaler and shop-owner will never do is to turn away even the smallest order from a homemaker. The price for retail sale may be marginally higher, but a sale is rarely turned down. Compared to any other market in Delhi, the prices quoted at Sadar Bazaar make the trip worthwhile.
At times, it seems a lot of bother to make the effort to go, what with the suffocating ambience, the push & pull of unruly crowds, but if you take it in your stride, it's not-so-bad after all, considering the neat savings made in your budget. 
All The Way From China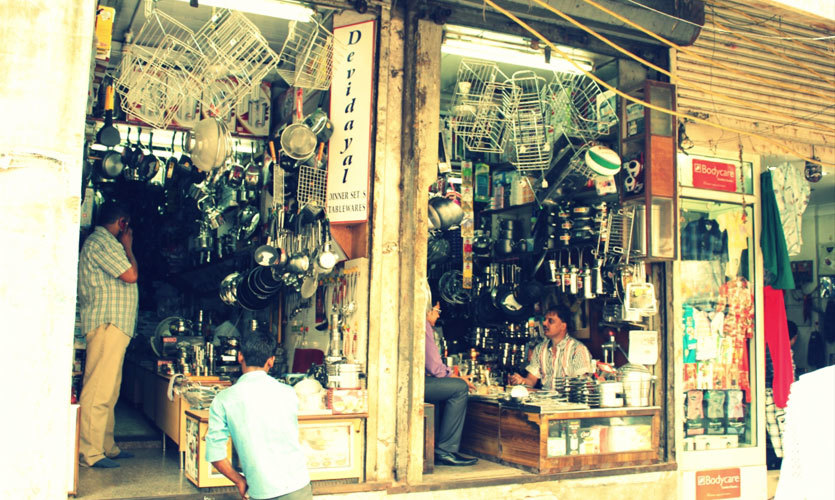 The cheapest and most fascinating of merchandise comes from where else but China! From torches, scissors, stationery, firecrackers, electronic games & gizmos to furniture and gifts - Chinese goods have flooded the market and how. The unbelievably low prices offered for Chinese items can leave you dumbstruck, but beware, none of the traders will stick his neck out with guarantees.
Sadar Bazaar is the place to go to if you're looking for unusual items at bargain prices - seriously, take a day out and go bananas shopping!