Runway Revolution | 7 Things to Look Forward to at the Amazon India Fashion Week 2016
Whoever said that fashion wasn't something that they enjoyed, have definitely hadn't had the chance to be at the Amazon Fashion Week, and If you belong to such a category, you definitely need to beg borrow steal an invite for yourself and grace your presence at the most awaited, the phenomenal Amazon India Fashion Week Autumn-Winter 2016 in association with Maybelline New York. 
Showcasing the fashion statement of 45 designers at this event, it will be their style that will speak at this 5 day event through 30 marvellous shows. And you haven't been lured enough already, we give you a good set of 7 reasons why you should definitely look forward to this event happening at the JLN Stadium from the 16th-20th March, 2016!
1. The Grand Opening by Varun Bahl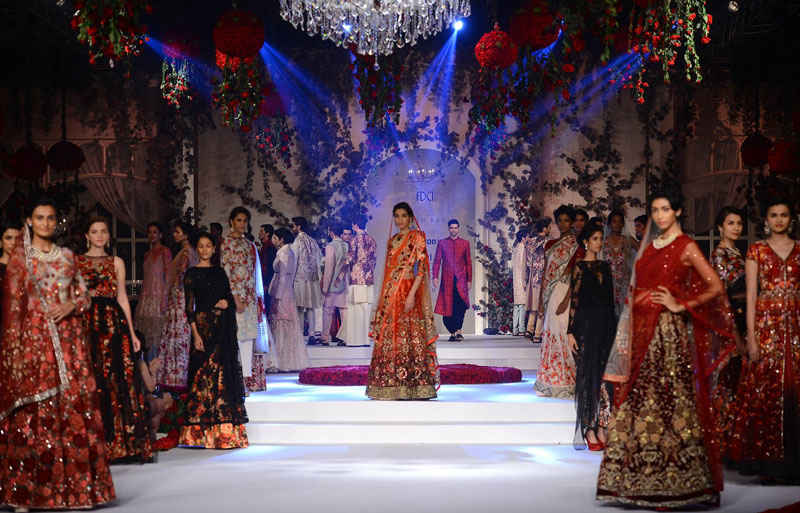 With Varun Bahl opening the show, no excuses will be good enough to not attend this fashion week. He is one of the true courtiers of the county and his embezzled fashion style is filled with glamour and sophistication! This year he is keeping his collection for the woman of today expressed through elegance, balance and proportion with contemporary embroideries and textures in warm colours inspired from flora and fauna. We can't wait to witness all the glitz and glamour live!
When | 16th March, Wednesday @ 4 PM
2. NYC Inspired Glam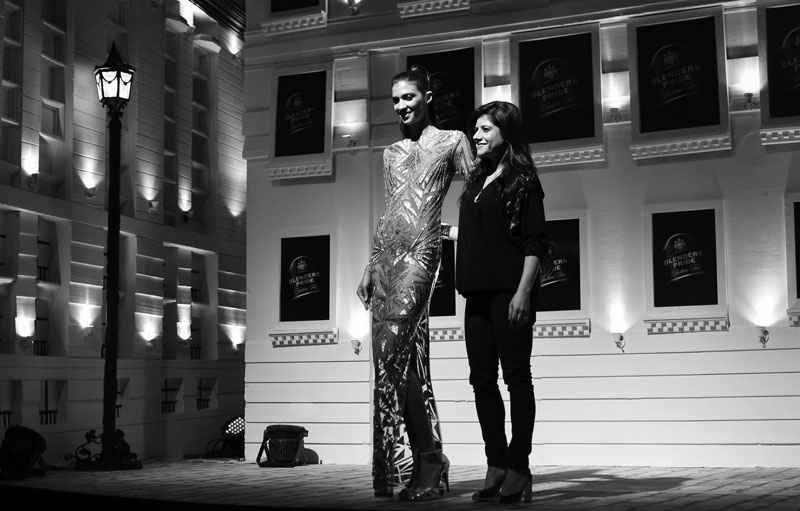 What happens when fashion, art and technology meets a super creative and self inspired designer? Namrata Joshipura will be showcasing creations inspired by the vibrancy of New York City. Her contemporary silhouettes with modern interpretations will display creations which embody high-fashion New York style. Also complementing Maybelline's latest innovations in make-up this season, Joshipura takes inspiration from the various hues of Color Sensational Lip Gradation by Maybelline New York and thereby her dresses mostly have deep reds, berry tones, grape and wine ombré gradation. Excited already?                
When | 19th March, Saturday @ 9:15 PM 
3. Accessory Fever for the First Time Ever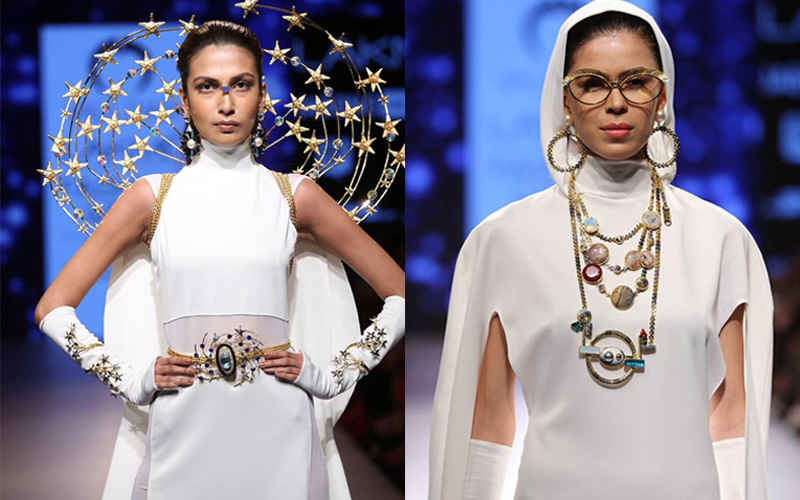 Diamonds, they say, are a girl's best friends but hold on, we love alternative jewellery just as much! Imagine coral shells, leaves, twigs, vintage coins, etc. all part of your accessory! Unbelievable, right? Not anymore! Witness three debut accessory designers adding a completely new dimension to the fashion week. We have, Sahai Ambar Pariddi, Valliya by Nitya and Vasundhara all ready to leave you dumbstruck as they have come up with their own interesting themes. Are we going or are we going?                                      
When | 18th March, Friday @ 3 PM
4. The Inspiring #BeSomebody Talk by Pearl Academy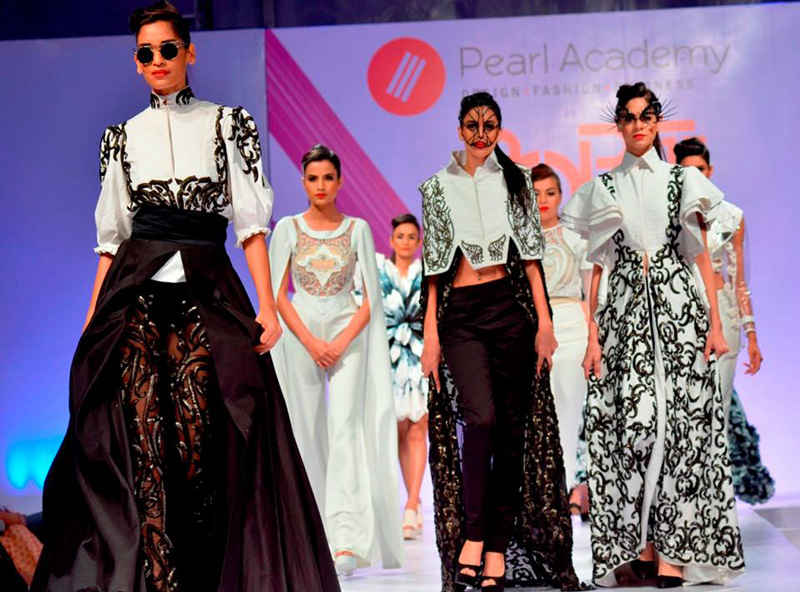 Any student of creative design wants to accomplish a name for themselves in the industry where you want to #besomebody, which is exactly the reason why Pearl Academy invites students for the #besomebody talk show wherein industry experts like Anju Modi, Nonita Kalra, and Phyllida Jay will speak about challenges, the opportunities and try and pave a path on how to be the champions of tomorrow. So if you're somebody who wants to stand out of the crowd, you should most definitely brag yourself a pass for this one.  
When | 17th March, Thursday @ 12 Noon
5. Unveiling Fight & Feast by Anupama Dayal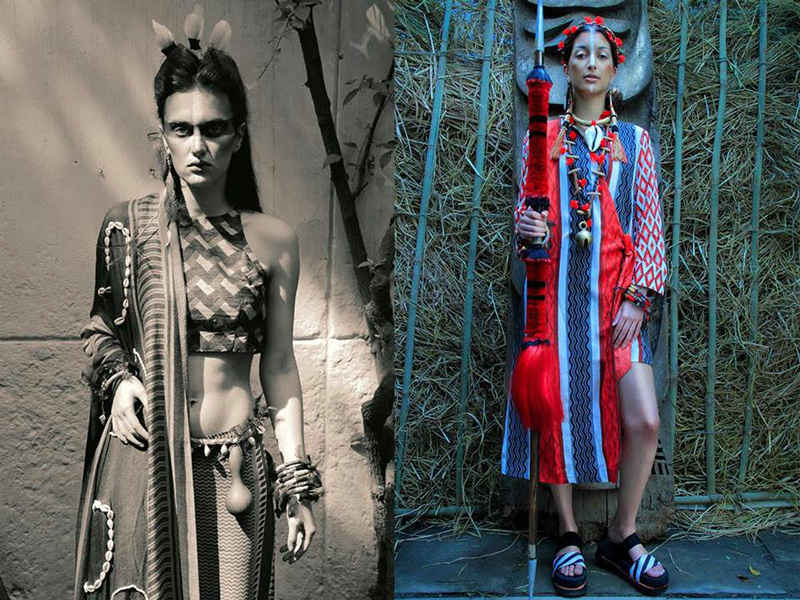 It's not everyday that a North Eastern state's culture is picked up for a fashion ramp, but this time it's happening and fashion designer Anupama Dayal is definitely going to rock the stage. She has rightfully titled her collection as 'Fight & Feast by Anupama Dayal', since new her collection targets the fierce warrior in every woman, who stands up for herself and for injustice. She has used the distinctive Naga Tribal colours of red, black and white along with accents of an ultra marine blue mostly on khaki and different blends of silk.                                             
When | 18th March, Friday @ 7:15 PM 
6. Specially Curated First of Its Kind Menswear Show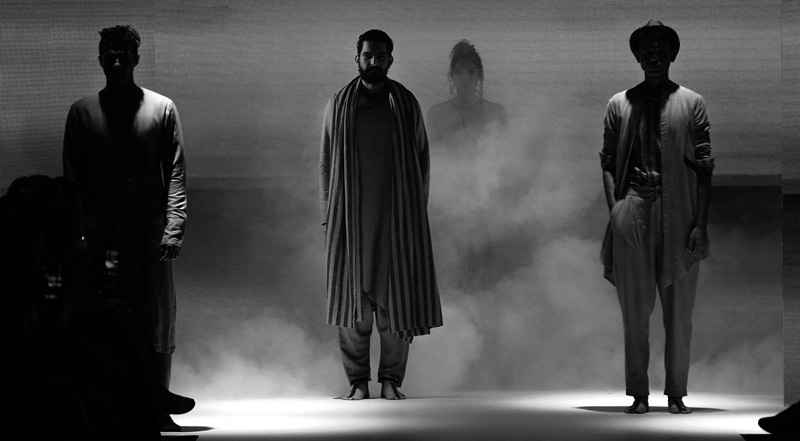 Thanks to FDCI, we will be seeing three young designers who will showcase their collections for the first time, in a specially curated menswear show. Each of them will get a chance to interpret themes in his own unique way. We have Antar Agni's Autumn-Winter collection titled 'The Red in Us' exploring the varied emotions that red exudes. Divyam Mehta drawing inspiration from trees & textures, bringing out a feeling of freedom in 'Into the Woods'. And last but not the least, Rohit Kamra's interestingly redefined royal look in 'Made in Jaypore'. We are definite these three will have a rocking show and we have our eyes glued on them. See you there, shall we?   
When | 19th March, Saturday @ 2 PM 
7. The Glocal Finale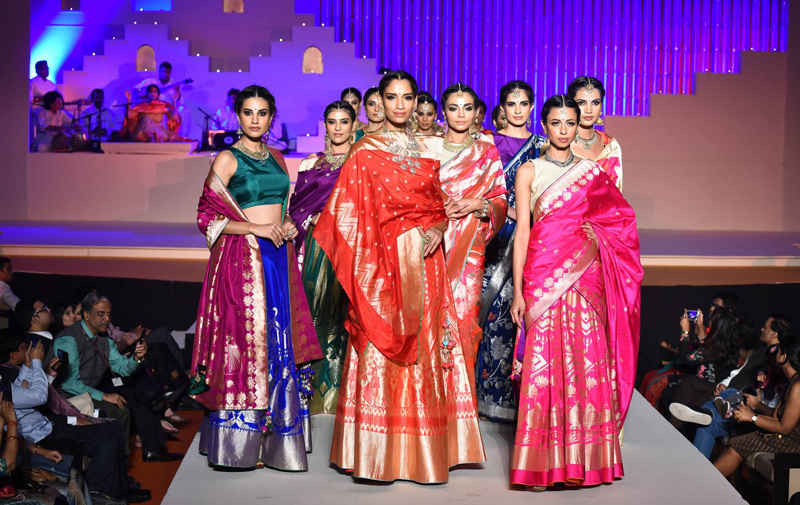 Titled as 'India Modern', the theme for the finale is to showcase designs that are traditionally rooted yet remains globally admissible. The basic idea being that India has two stories to tell, one which is deeply rooted to our history and culture, a story of the last, and the other is the transformative nature of India, how it's adapting change, a story of the present! The participating designers are Rajesh Pratap Singh, Samant Chauhan, Rahul Mishra, Anju Modi, Aneeth Arora, Abraham and Thakore, Rohit Gandhi, Rahul Khanna, Amit Aggarwal, Pankaj and Nidhi. What else do you want? 
When | 20th March, Sunday @ 9:30 PM 
These are just a few of the many highlights for the Amazon Fashion Week! So fashionistas, bookmark the dates and head on over!