Run Bengaluru, Dance Bengaluru! Our Exhilarating Experience of The 5K Music Run
There's basically no doubt that Adidas comes first whenever we're talking about sports, right? One of the largest sports gear manufacturers in the world, they offer uber comfortable sneakers and all manner of sports essentials imaginable! And now they're all set to take your love for sports to a whole new level through invigorating and exhilarating sport events and how! Scroll away peeps.
After watching it be a hit in L.A., Bangkok, Hamburg and New York, fitness freaks, music lovers and everyone else in between waited patiently for The Music Run to open its doors in India, and we couldn't be happier that it was Bengaluru they picked first!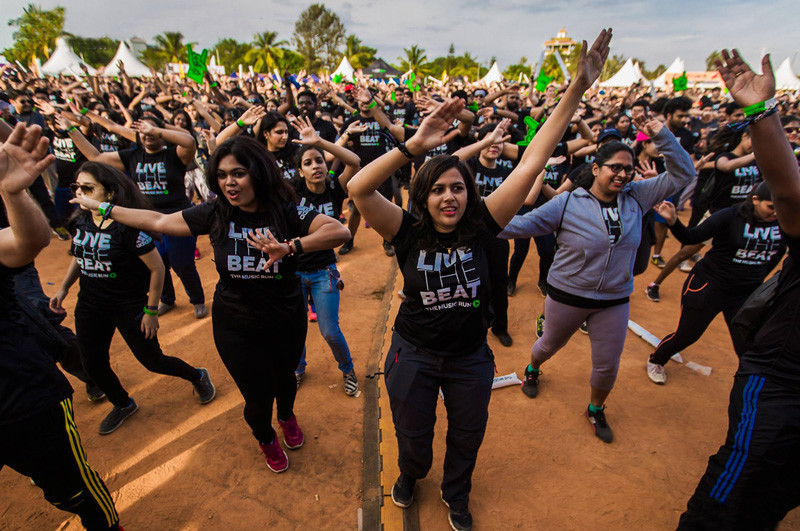 On the 10th of September, everyone gathered at the venue - Clarks Exotica Resort and Spa which was located a little on the outskirts of the city. There were plentiful of trails for the 6,000 runners to run around a zig-zag maze (wow!) and a huge ground for the concert! It all commenced with DJ Gyro spinning all the popular songs and the crowd showed immense energy levels right from the start. 
A few songs later, the brand new Adidas UltraBOOST Uncaged shoe was unveiled for the first time in India by the gorgeous Alisha Abdullah - India's only female superbike racer. Boasting of elements like a flawless fit, being one of the most responsive shoes with superior traction. The shoe also comes with a torsion system that lets you skip the socks and gives your foot a natural flex to run better. The stretchweb outsole helps one release energy more with each step instead of being bogged down by fatigue. We can't wait to get our hands on them!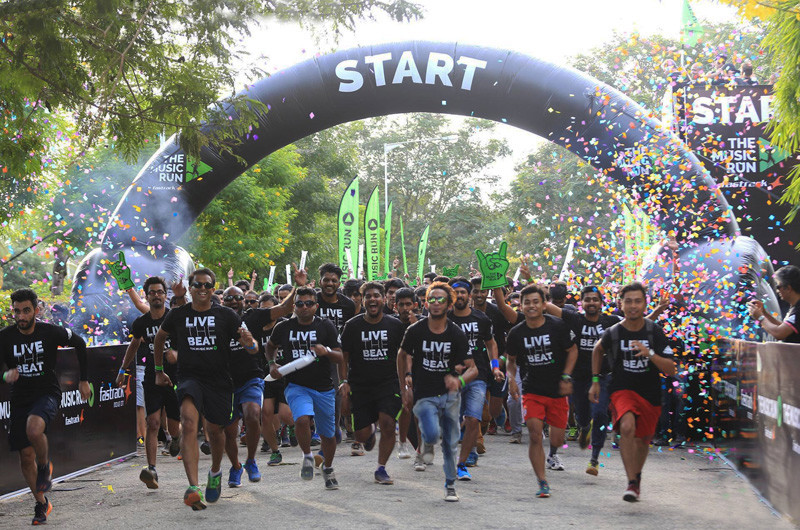 'All The Fat Children', a fab rock band playing there ensured that everyone at the venue was thoroughly entertained with their peppy numbers and after a zumba session by Adidas that ensure we did not lose our energy and served as a warm up for the race, we were all set to run the 5k! 
Our saving grace was the fact that not everyone at the event was a runner, and a lot of us walked huffing and puffing to the end. With music boxes placed every 20 metres and everyone dancing it out, it wasn't really all that difficult even for first timers and was quite an exhilarating experience overall! 
The Adidas tees provided to everyone who registered for the race made running even easier with its dry fit that kept sweat at bay. 
The best part about the race definitely had to be the spirit of the people present at the event, which made us believe in the idea that we're all connected through music. It was well-organized even though it was organized for the first time in the country, and we're happy to say that everything ran like clock-work!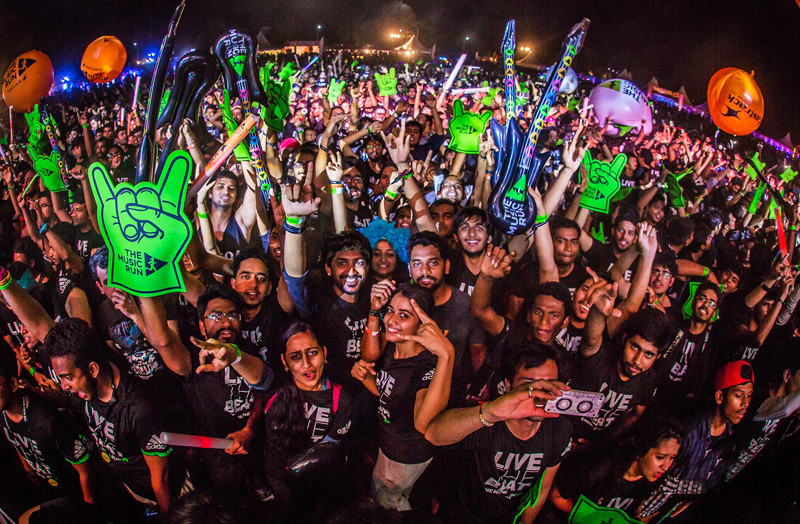 The crowd thickened as time passed by, and by dusk everyone was gleefully living the beat and sampling the variety of vegetarian and non vegetarian nibbles to keep them going after the run.
It was the most entertaining event that Bengaluru saw this year, and music lovers of all genres were welcomed with open arms. It connected the entire city on a different level where everyone from all the corners of the city kept themselves free and joined hands to fill their evening with dance, music and more. 
With music like this to accompany 5k runs, chasing fitness with Adidas can never be that hard! 
They also have plans to host this event in Delhi and we cannot help but hope that the entire country can be a part of The Music Run! Can't wait for it to be back in 2017!
Find More Details Here | http://www.themusicrun.com/events/bengaluru