Ruling The Hearts of Delhiites For Decades, We Went by Wenger's Deli For a Bite & Nostalgia
A bakery that hardly needs any introduction, Wenger's has been ruling hearts ever since its inception. It's one of the few bakeries that have seen our beloved Connaught Place evolving brick by brick. Right behind the bakery is their café version; Wenger's Deli, the place is very popular with people of all ages to grab a quick bite. The place is extremely small with a limited seating of around 10 people only at a time, and it's usually overcrowded, so thank your lucky stars if you're fortunate enough to find a seat for yourself.
The interiors of the place have an old school taste to it; walk in through the magnificent door to find two counters and behind them is their huge open kitchen. Since we're regulars here, it didn't take us much time to decide on what we wanted to have; we quickly gave our orders and were also lucky enough to find seats overlooking the bustling streets of CP. Here's all about it!
Non Veg Club Sandwich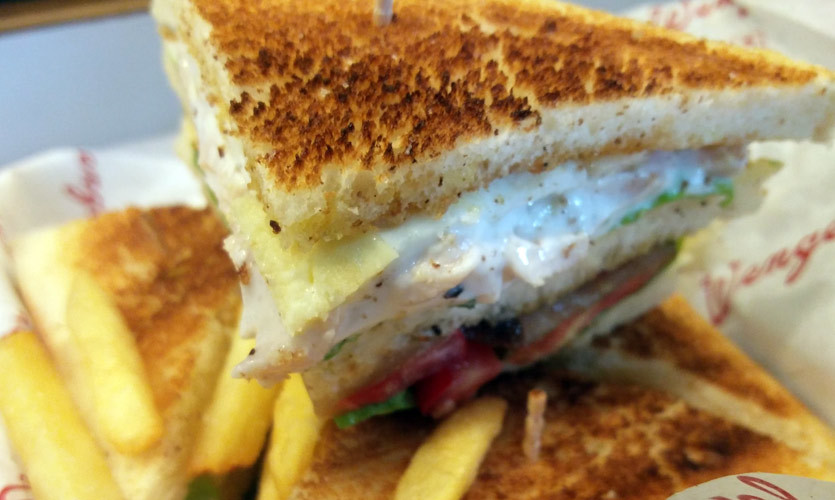 This is one of the dishes we regularly order, and definitely our most favourite one here because it's accompanied with lots of classic salted fries! We are sure a good club sandwich is appreciated by one and all; Wenger's Deli is doing it just right with bacon, chicken and eggs all in one sandwich. The quantity is pretty great too, this and a shake is what perfect breakfasts are made of!
Mutton Shami Burger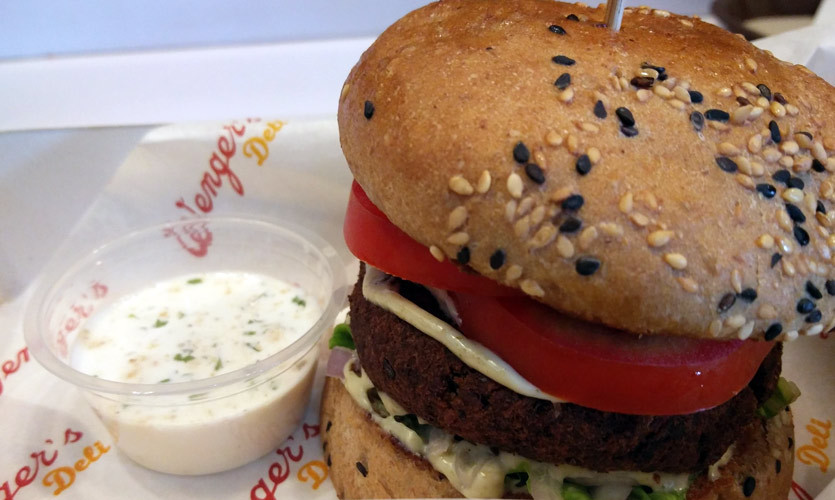 Mutton shami kabab already has our heart for obvious reasons, and the deli's Mutton Shami Burger is equally worthy. It's been our staple order in the burger section; and it's so good that it has never even occurred to us trying anything else from this particular section. The patty is soft, the burger is filling and is served with a mayo dip, however, we do think if accompanied with green chutney the taste would have been even better.
Chicken Lasagne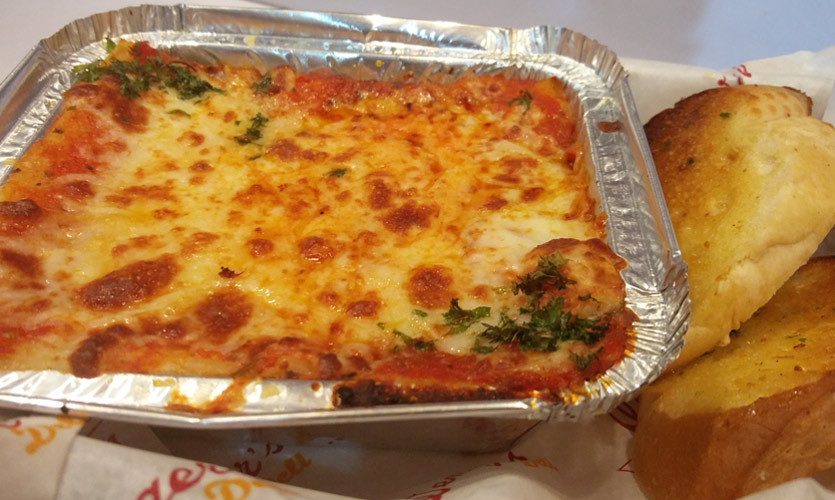 Chicken lasagne is such a warm and delightful dish that really you can order it anywhere you go. The one at Wenger's also does not disappoint! The taste is incredible and the sauce is super delicious. Accompanied with two pieces of garlic bread, the dish is absolutely yummy and is definitely worth a try! 
Classic New York Hot Dog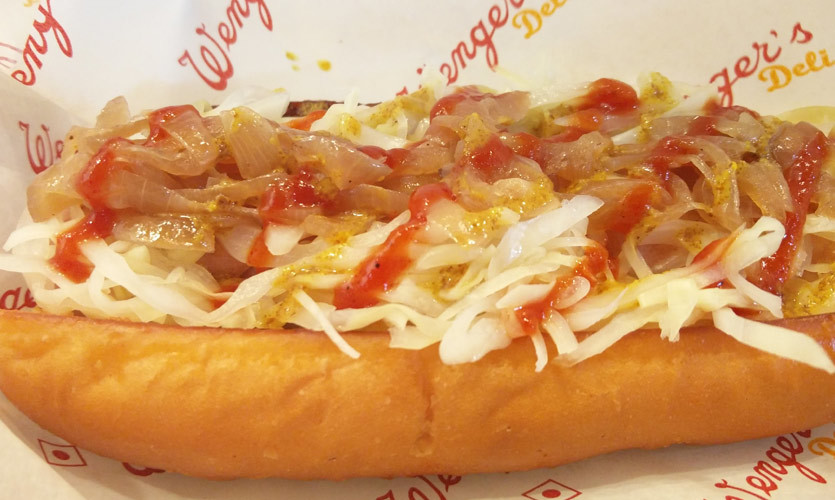 For some reason we never tried the Classic NY Hot Dog, but decided to give it a try on our most recent visit here. This dish was a bit of disappointment though, we were expecting a classic hot dog with chicken sausage and mustard and tomato ketchup - that was all there but it was also loaded with a lot of onions and cabbage. The taste was not all that bad, but we strongly believe it would have been much better without the veggies.
Dessert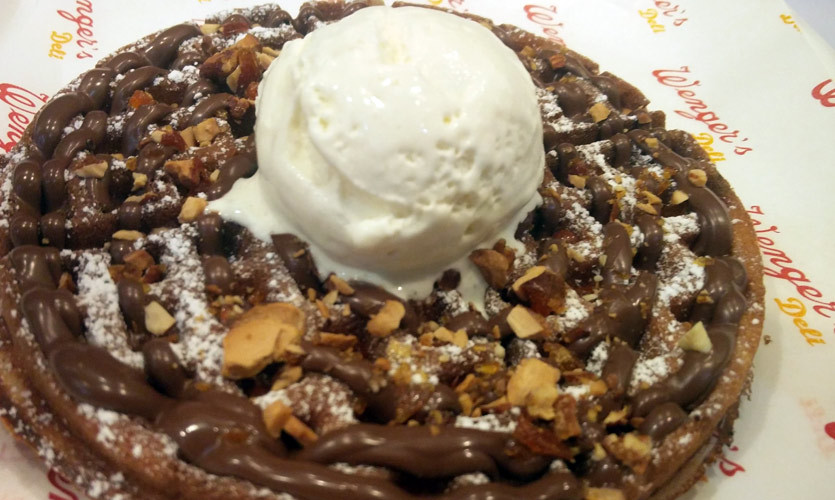 Finally, the favourite part of our visit; the dessert section! We absolutely love the Nutella Waffles here. Believe us when we say you will not find better waffles anywhere in the city, especially at such a reasonable price, no way! Nutella smeared all over the waffle with some butterscotch toffee, nuts and vanilla ice cream speaks for itself. We tried the Choco Crunch as well, which is basically chocolate mousse with chocolate cookie crumbles; it was good but didn't quite make a case in front of the waffles.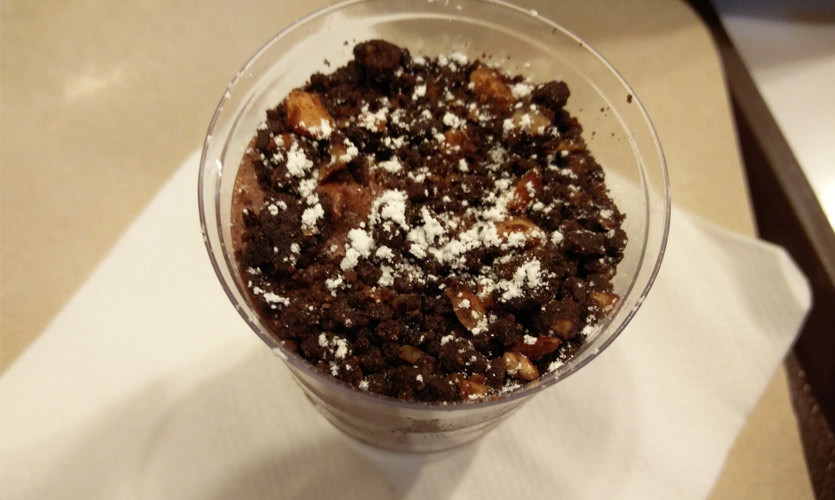 So we just went ahead and re-affirmed our abiding love for Wenger's - how about you go see for yourself what the hype is all about?!
Meal For Two | Rs 500
Location | A-18, Radial Road, CP