Romantic & Leisurely With a Dose of Whimsy - We Adore The Wishing Chair in Shahpur Jat
Delhiites could not have wished for a more charming store in the rabbit-hole-like by-lane of the trendy urban village of Shahpur Jat to forget the world they live in, momentarily to indulge, browse and wander in a wonder world inspired by Lewis Carroll's classic, Alice in Wonderland and the endearing timeless characters of Enid Blyton at this address. 
It's sheer joy to just explore, discover and browse in between sips of refreshing drinks, cupcakes and delectable dishes rustled up in The Mad Teapot's kitchen while joining in the mad hatter's tea party spread out in a cozy corner. Time stops here!
A Visual Delight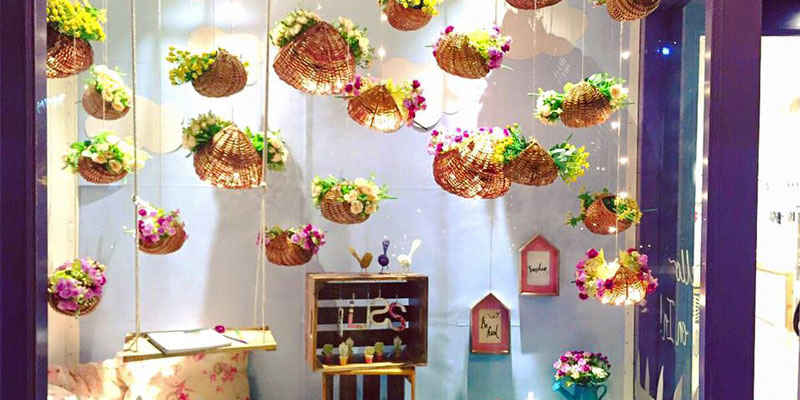 The store is a visual delight. Shelves and shelves of delightful recycled & upcycled odds and ends, unique knick knacks, whimsical, quirky and quaint this, that and other, diversely handpicked and customized things for the home, office and garden overwhelm you.
The garden in here is always in bloom. The feel is fresh, the vibes good and approach innovative, defined by a European colour palette curated by Indian craftsmen.
Vivita Relan has put her heart and soul into her passion creating clever stray pieces of furniture, wired cup stools, lights, unique handmade stationery, posters candles & jars et al. 
The Mad Teapot Cafe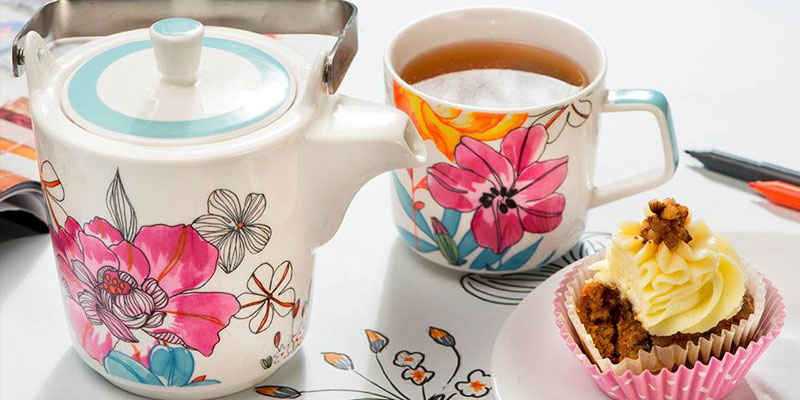 Summer Coolers, Wintery soups, own pesto, delicious baked goods and selective offerings are as path-breaking as the store itself at The Mad Teapot. The names are interestingly based on characters and situations and are served with flare.
Some Must-Haves
The Magician's Salad Party

The salad had a lovely variety of crunchy tomatoes, olives, peppers, sweet French beans and lots of creamy feta cheese in a refreshing pesto honey dressing; a perfect way to eat your greens and not sulk about it.
The Whatizname Sandwich

This reminded us how lovely vegetarian dishes can be. The sandwiches were filled with tomatoes, rocket leaves, fresh and aromatic pesto and oodles of mozzarella and cheddar. Each bite of the sandwich was filled with joy.
The Chalkboard and window displays in tandem with the monthly themes, characterize this place. Starting from as low as Rs 50, there is something for everyone here. Odds are against you leaving without any finds.
Once is not enough! Wishing for more…
Address | 86 A, Ground Floor, Near UCO Bank
Meal For Two | Rs 1000