Road Trippin' | Where to Go on Your Day Away From Delhi in Under 250 kms
Delhi may be the greatest city in India, but once in awhile we all need a break from the bumper to bumper traffic and the loud sirens! We asked around and compiled a list of the best places for a one day trip away from the Capital. So maybe this Sunday, visit one of these places for that much-needed breather!
Neemrana Fort Palace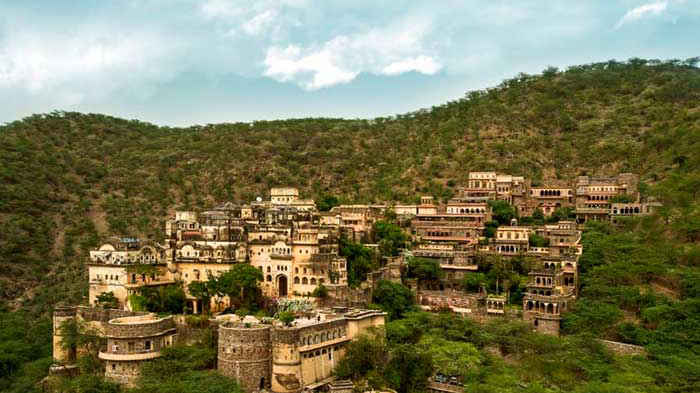 A massive hotel, it offers a variety of activities including a guided tour around the fort, camel rides, yoga and meditation sessions and spa services. Try the zip-lining or a trek if you're in the mood for some adventure. 
You could also visit the ancient step-well (the Baoli) which is a kilometre away. To highlight it all, feel like a royal by taking a ride in one of their vintage cars!.
Distance from Delhi | 150 kms
Murthal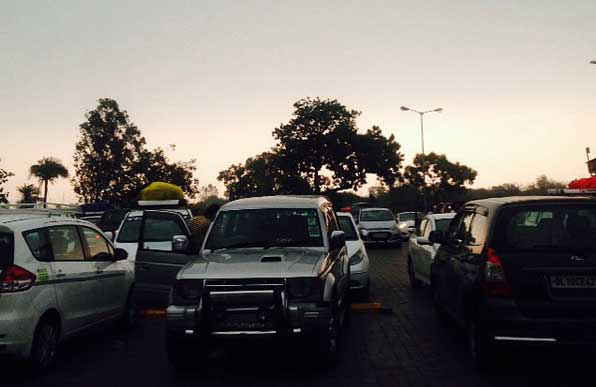 Calling out to all the foodies are the dhabas of Murthal, just about an hour's drive from the city. What to order? Dal and Paranthas that come with lots of butter! We are sure it is an experience that you'll remember! 
Quick Tip | You may be on a diet or a general fitness freak, but when at Murthal you do not throw away the butter. Not even a bit.
Distance from Delhi | 50 kms
Bharatpur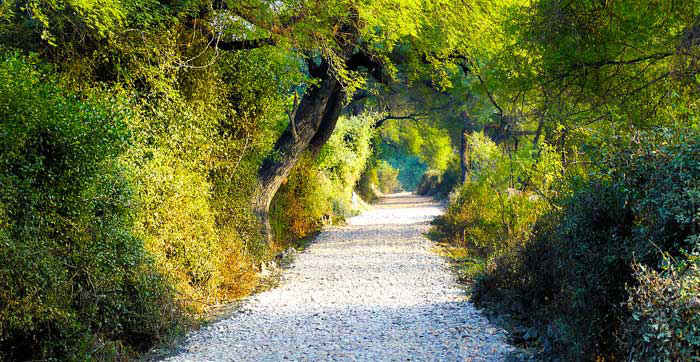 Bharatpur is mainly known for its UNESCO listed 'Keoladeo National Park', known as the heaven for bird lovers and photographers! 
The best way to explore the park is to rent cycles that are readily available or to hire a rickshaw. If you still have time after the national park, you can always visit the Bharatpur Palace famous for its Mughal and Rajput architecture.
 
Quick Tip | Try visiting the Keoladeo National Park early morning or late evening to get a boat ride of the area as well.
 
Distance from Delhi | 190 kms
Morni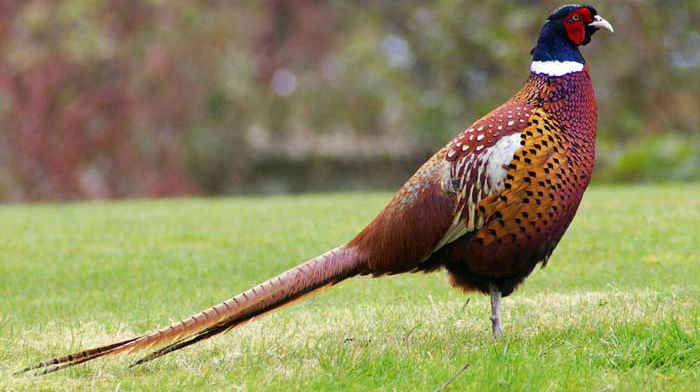 Nature. (Check!) Hill Station. (Check!) Lake. (Check!) Good Weather (Check!). What else do you need? 
The Morni hills may be a tad far but once you're there you know your journey was worth it.  You may go on a trek or just enjoy the views while driving around. There are two lakes here which are said to be interconnected through a hidden channel through the mountains! 
 
Distance from Delhi | 250 kms
Kesroli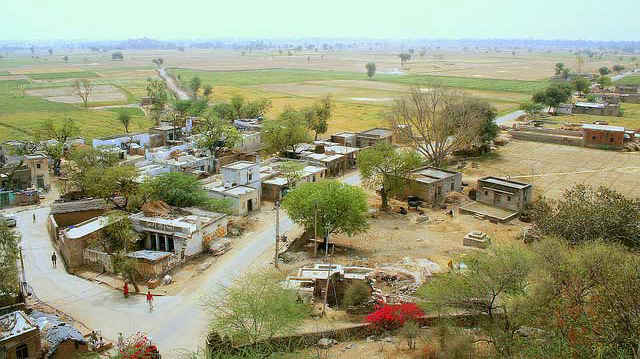 Kesroli is mostly known for its location in the middle of the golden triangle (Delhi, Agra & Jaipur) and its 14th Century fort which is now converted to a hotel. 
The Hill Fort hotel is a magnanimous structure with seven turrets that looks straight out of a fairy-tale. Perched on a rocky mount, the fort is made in natural stone with views of the entire countryside!
  
Distance from Delhi | 155 kms
Vrindavan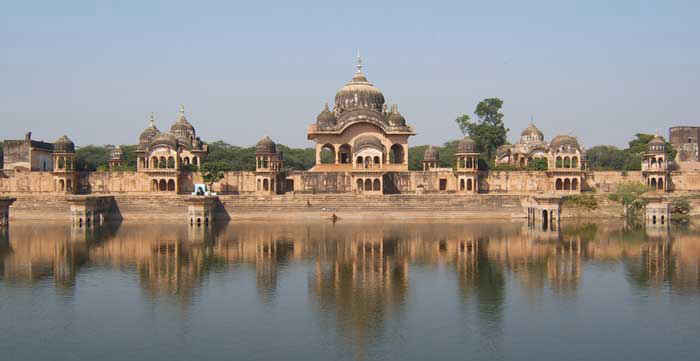 Mythology boost anyone? Located on the banks of river Yamuna, Vrindavan is said to be the place where Lord Krishna spent his childhood. 
Home to hundreds of temples, Vrindavan hosts pilgrims from around the world all-year round. Some of the most famous ones are the Madan Mohan Temple, Govind Dev Temple and Jugal Kishore temple - just to name a few!
 
Distance from Delhi | 160 kms
Sariska National Park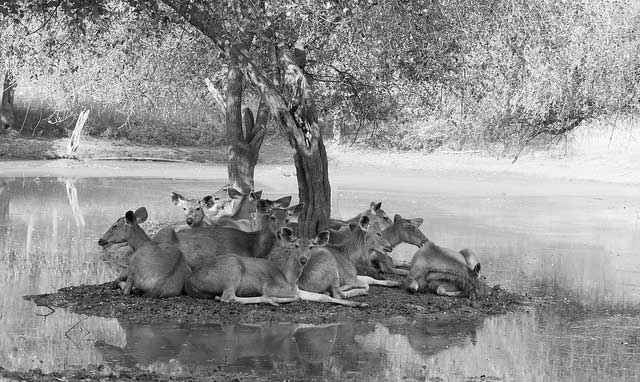 The only tiger reserve close to Delhi, the Sariska National Park is steep cliffs and valleys with a backdrop of the Aravali hills and the Siliserh lake to add to the landscape. 
From Leopards, Wild Dogs, Jungle Cats, Hyenas and Jackals, the animal diversity is gratifying. This place is paradise for a wildlife photographer! 
 
Quick Tip | Sariska is best visited in the summer months, so plan ahead guys!
 
Distance from Delhi | 230 kms
Damdama Lake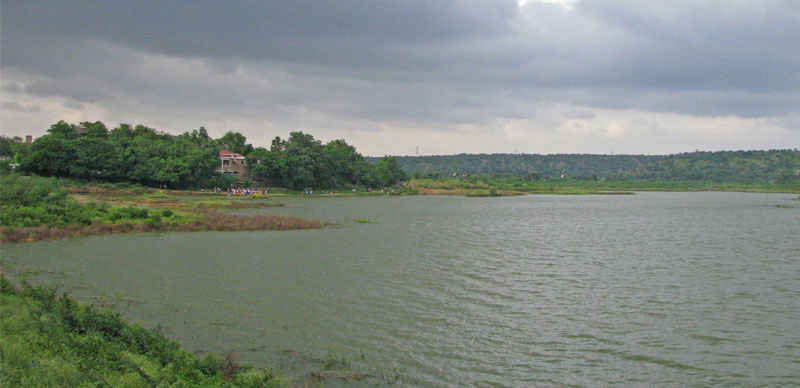 For all you people looking for the natural beauty but want to avoid the long hours of travel, Damdama Lake is your answer. 
Located in Gurgaon, the Damdama Lake fills a depression in the Aravalli hills and is perfect for a fun day trip with family or friends! Activities here include boating, rock climbing, hot air ballooning, para sailing, cycling, angling, trekking and camping. 
 
Distance from Delhi | 60 kms