With a glorious wooden bar and exposed brick walls holding a smattering of vintage-framed pictures, we were raring to go try the newly opened, very suave, uber chic resto pub in Rajouri Garden called The Tippling Street!
Cutting to the meaty core of our recent jaunt, The Tippling Street spells class, quality, impeccable service and so much more that we hardly had any reasons to deduct any brownie points whatsoever. So here we make our case by enlisting the delish food items that you must try at Tippling, obviously apart from the smoothest of sheeshas and monster chocolate shakes that form the hard-core USP of the place - read on!
Skinny Ragazza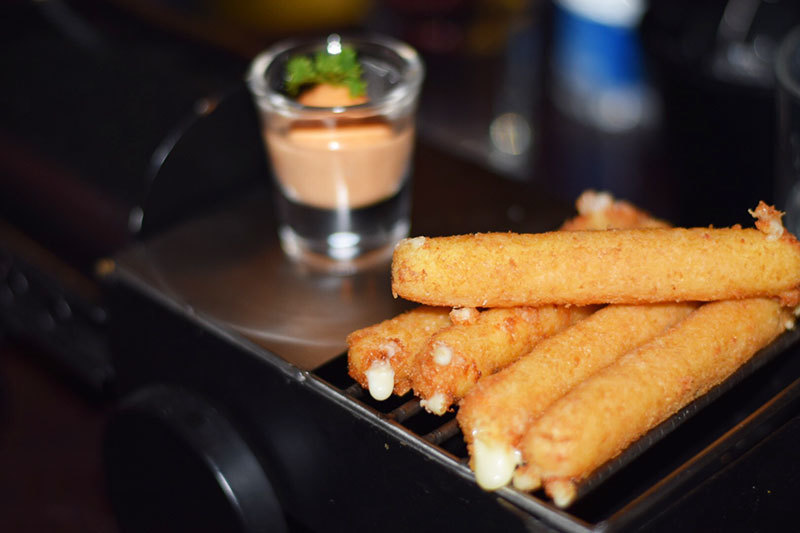 Starters, simply put, are finger food and what better than a dish that's full of cheese and comes deep fried?! Although there's a lot of ambiguity in the name, the dish comes out simple and tasty. Fried mozzarella sticks are served to us with cheese oozing out from both ends and we couldn't stop salivating especially since it was accompanied by spicy chilli mayonnaise!
Paneer Trio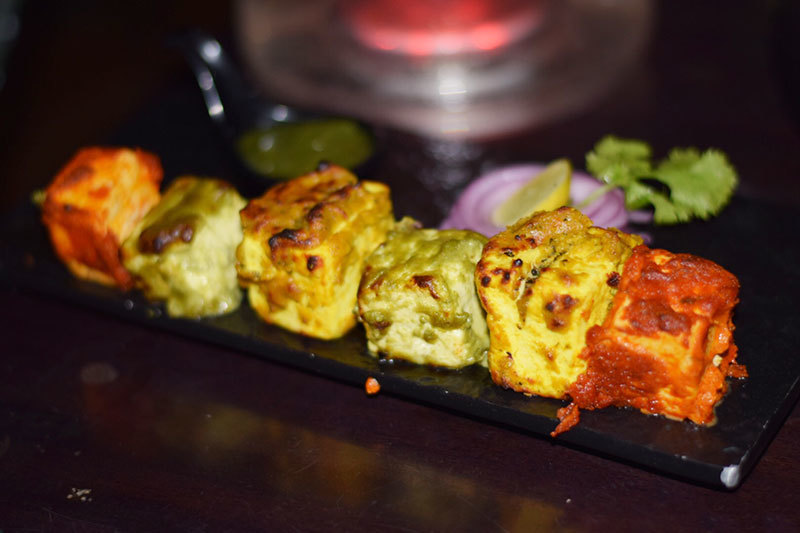 It's now a well accepted fact that the error of margin when it comes to whipping up a dish consisting of paneer is negligible. That was proved here too - the paneer tikkas grilled to perfection in a clay oven were drizzled in three different marinations comprising mint, spices, red chilli and so much more! 
Vaghareli Makai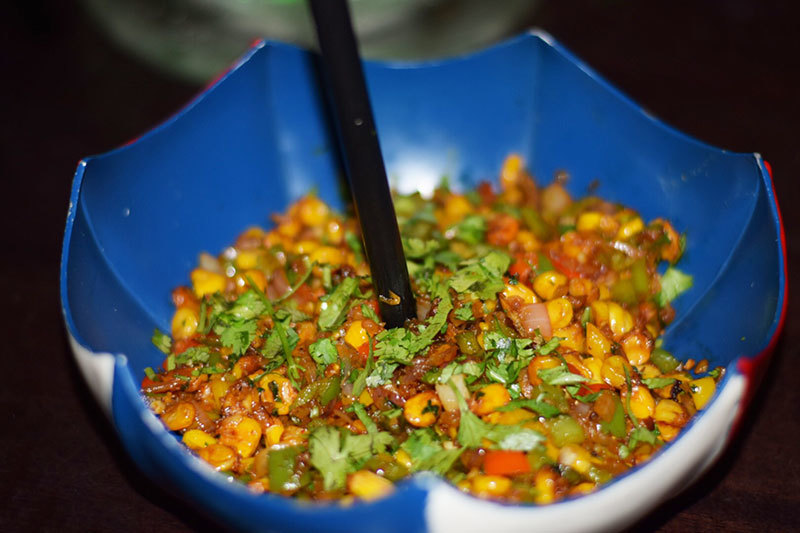 Delhiites love corn in every which way, be it boiled, grilled or pan seared. And this weirdly-named dish made us fall in love with it! The corn was cooked well with mustard leaves and chillies and was a way better chakna dish than we could have ever imagined. Do try this out for that totally hatke experience!
Delhi 6 Tipplers Mushroom Risotto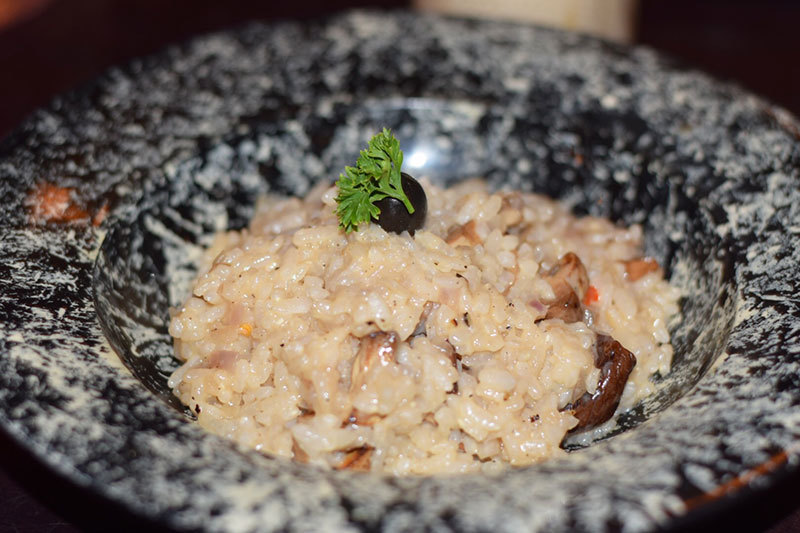 Risotto is a such a fine gourmet dish that it pretty much every cool watering hole worth its salt boasts of this on the menu. Tippling happily did not disappoint in this area and presented us with this lip smacking dish! Cream topped over Arborio rice mixed with Indian cream cheese is what we truly love - do try it Italian food lovers (by which we mean everyone obviously)!
Paneer Tikka Butter Masala With Butter Naan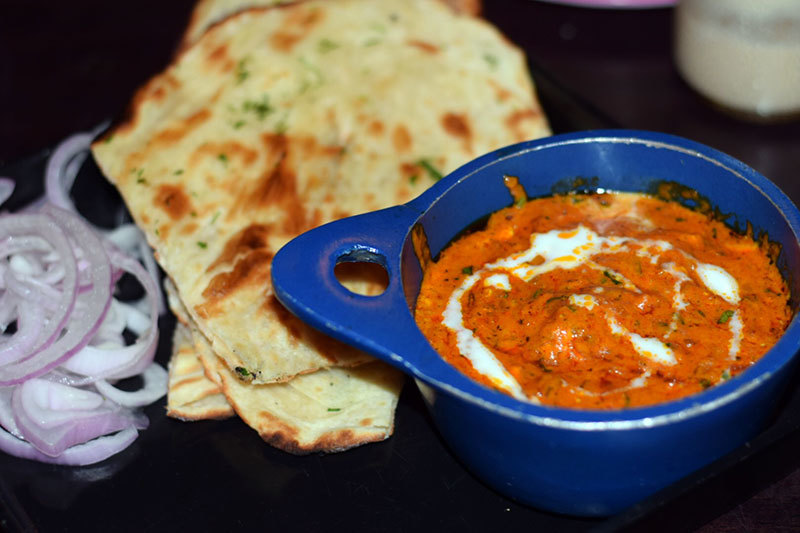 We've actually never come across such an amazing dish of Paneer Tikka Butter Masala and that too accompanying one of the best, crispiest and tasty naans! If you were to ever head to Tippling, this item cannot be missed and this comes from the bottom of our satiated tummy. A truly mouth-watering dish!
Twitter Pizza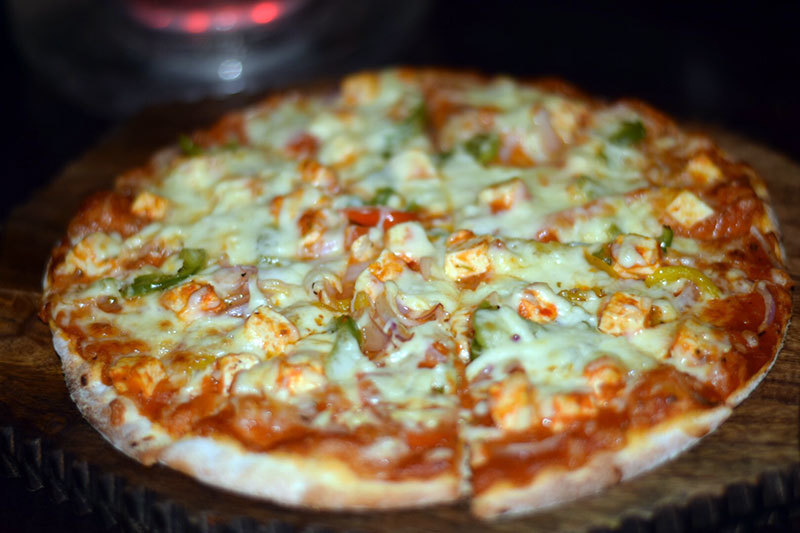 Their Twitter Pizza had everything from paneer to onions to capsicum topped with a generous amount of cheese with a slightly kneady base. The pizza was ample in terms of quantity and made for a pretty filling dish indeed!
Nizami Subz Biryani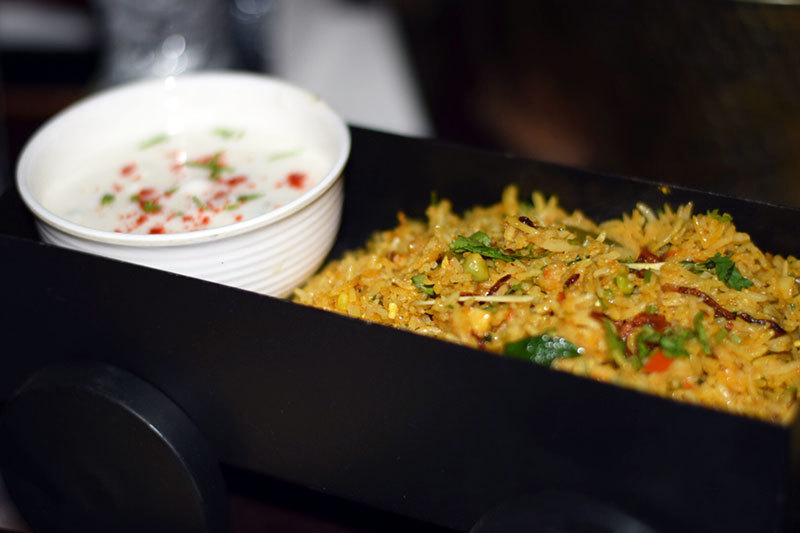 Having read and experienced food wars on whether a vegetable rice preparation can be called a biryani or not, is not what we will delve in today. Rather, we will go out on a limb to recommend this beauty of a dish! Perfectly cooked fragrant rice which is served with a raita garnished with chopped onions and red chilli powder to give the tiniest of zings to the subz biryani, was the need of the hour and Tippling definitely tingled our taste buds with their lovely food!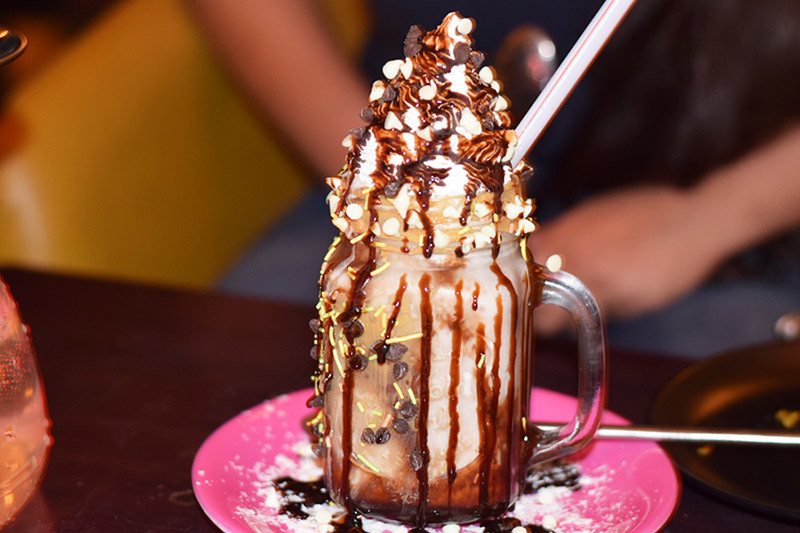 Tippling Street does a fantastic job and we wouldn't mind heading to this restaurant pub with our gang for weekend party scenes. What with amazing hookahs, quality food, decadent Caramel Vanilla Cold Coffee, monster chocolate shakes and suave interiors make this one of the most sought after destinations in Rajouri! See you there soon people!
Meal For Two | Rs 1,000
Location | A-12, Vishal Enclave, Rajouri Garden